The way you like your coffee says so much about who you are as a person, and we're all looking for that perfect coffee maker. Are you an austere workaholic who tosses back a mug of black drip to fuel up for an early morning meeting, or are you more of an intuitive, artsy type who prefers to sip a foamy almond milk cappuccino on the balcony while journaling?
Regardless of your typical order, your coffee maker should be able to make your morning brew just the way you like it — especially if you're working from home. There's nothing more comforting than a warm cup of caffeine to keep your spirits high during a long workday.
Whether you're an espresso lover or a no-nonsense drip fan, here are the top considerations to keep in mind when purchasing a coffee maker that is perfect for you.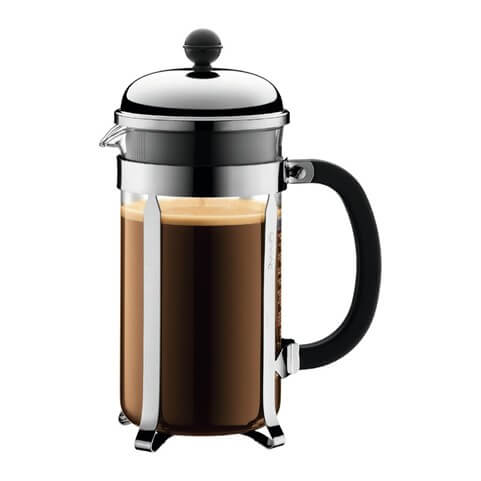 1. Determine the level of effort you're willing to put in for your coffee.
Do you prefer a simple, cut-to-the-chase quick cup in the morning, or would you go the extra mile for a more flavourful, aromatic brew? If you're looking for the former, you may want to consider a single-serve coffee maker like the Keurig K-Mini. For something a little fancier that could spice up your Instagram stories, go for a French press, like the Chambord French Press Coffee Maker originally designed in the 50s and made of steel and chrome.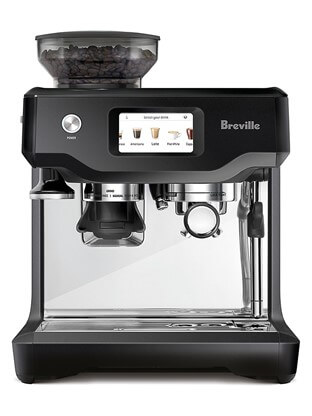 2. Consider your price range.
Coffee makers can range in price from $20 for a French press to $1,500 for an espresso machine that comes with a frother and grinder. Again, it comes down to your preference and the level of capability you want your machine to have: if making the perfect brew is important to you, it may be wise to splurge on something more expensive since you'll likely end up saving on coffee shops with your own live-in barista.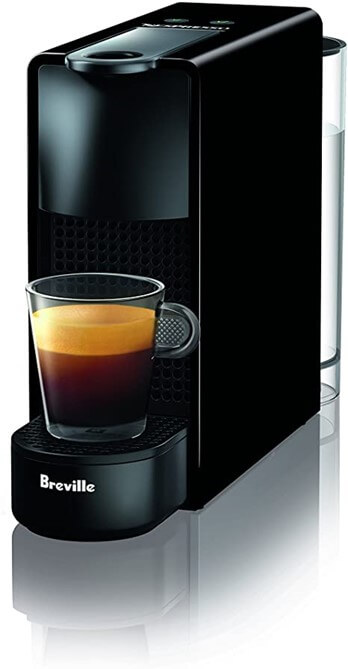 3. Keep space in mind when choosing your perfect coffee maker
Whether you live in a small studio condo or a large family home, your coffee maker will end up taking up some precious countertop real estate, so you'll want to make sure it's the right size and not a complete eyesore. If you're trying to save on space, opt for this mini espresso machine, which is cute, compact and sleek and makes barista-quality espresso. Or, if you have a bit more space and you're a fan of frothy cappuccinos and lattes, go for this De'Longhi Manual Espresso and Cappuccino Mchine with a manual frother and room for two espresso shots.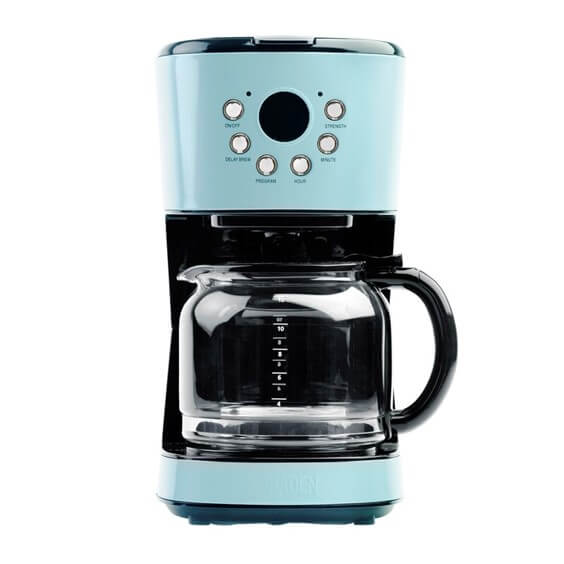 4. Mind your style to find a coffee maker that is perfect for you.
Finally, when choosing a coffee maker, don't be afraid to use it as a statement maker in your kitchen. After all, it will be on display in your home for (hopefully) years to come, so it should fit your personal brand and style. If you're looking to add a little punch of colour to your kitchen, why not go for a red Nostalgia coffee maker with retro details, or this light blue Haden model? Your coffee maker should be as interesting as you are, and these options help to add some pizzazz to an otherwise mundane kitchen appliance.