It is not always easy for ex-convicts to get a second chance, but Emily O'Brien the founder of Comeback Snacks wants to change that.
O'Brien's world was turned upside down in 2015 when she was caught smuggling drugs. In July of 2019 after serving her sentence and spending time in a halfway house, O'Brien was free to go on with her life and knew she had to make some changes.
"I knew it was important to change because although I never went on this trip to smuggle drugs and profit off the sale of drugs, I had made poor choices as to who I was spending my time with due to my substance use and I ignored the red flags that were there," says O'Brien.
She remembers that while in prison, popcorn was a popular snack amongst all the convicts. So, when she got the idea for Comeback Snacks she knew popcorn had to be involved somehow. "Sharing food brought people together, helped people heal and share their stories," adds O'Brien. "So, popcorn was the vector to what turned into the mission of supporting re-integration for anyone coming out of prison."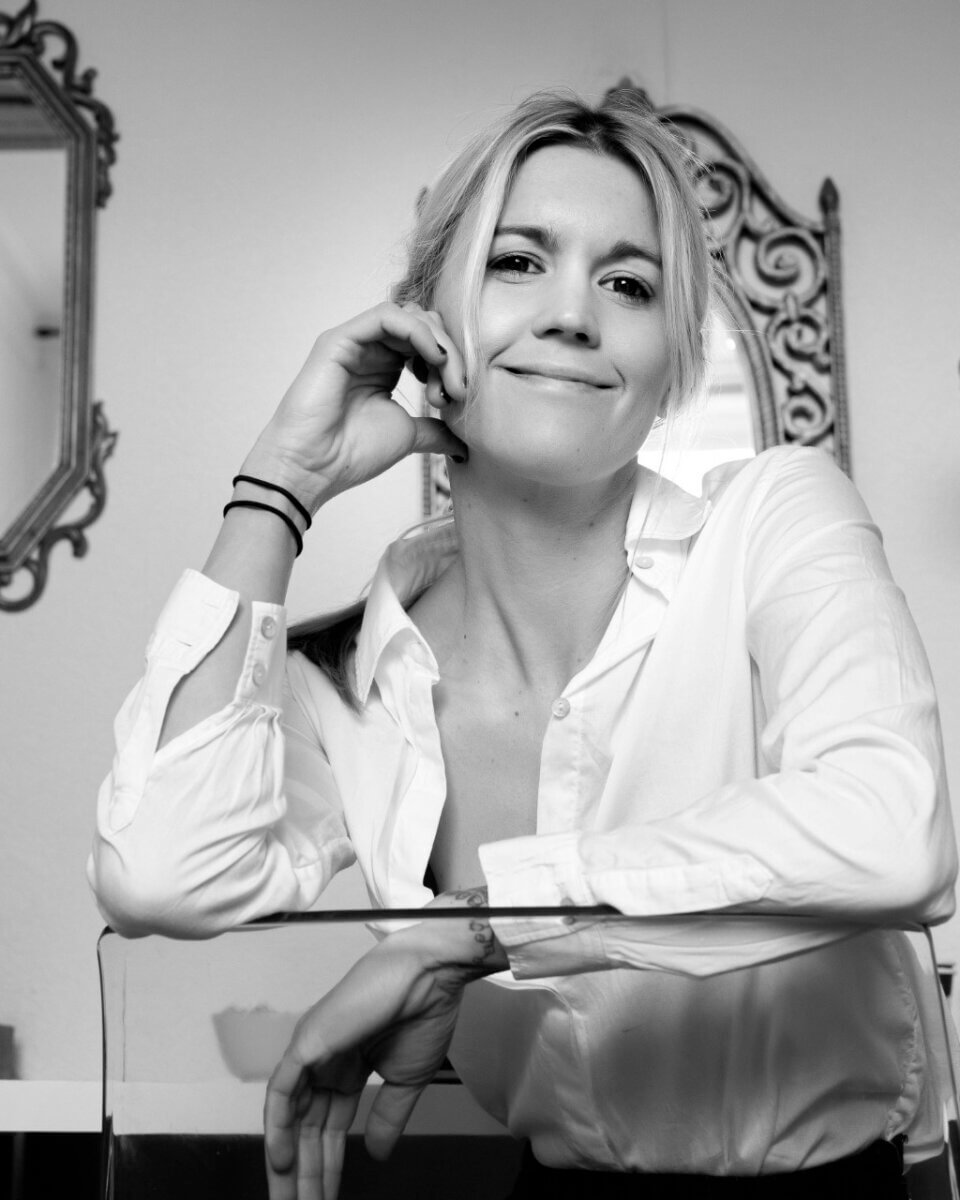 O'Brien wanted to help those who had been in a similar position as her since she knows how hard it can be for those just getting out of prison. "Mistakes are universal, but so are comebacks," says O'Brien. "I truly believe people are good and what I learned from the people I met in prison was that we all made mistakes, but we are also all nice people; we were kind and we really did have potential, but that's not how we are projected in society," she continues. 
Like most people who served jail time, O'Brien understands the barriers that come with life after. "Once you come out, you have all these barriers that prevent you from getting a good start whether that's proper rehabilitation for addiction, proper housing or work… that prevent people from starting on the right track," adds O'Brien. "I wanted to help change that," she continues. "I knew that I had potential and I knew I could use what started off as an awful experience and memory (and turn it) into something good."
This is then where the idea for Comeback Snacks came from. "I thought by creating an organization and creating a community that was a business, I could provide employment while also providing a platform for people to learn and others to share their stories and come out on the other side," O'Brien emphasizes.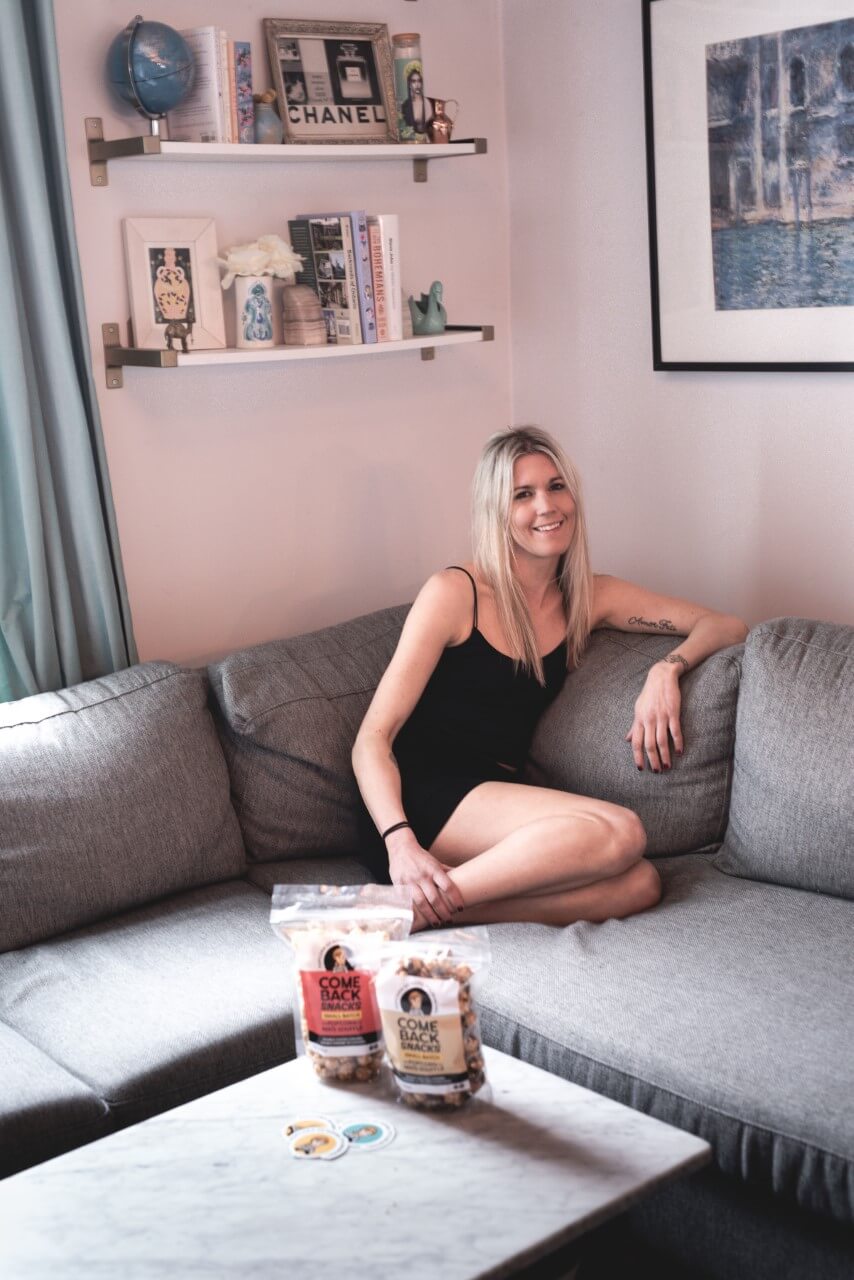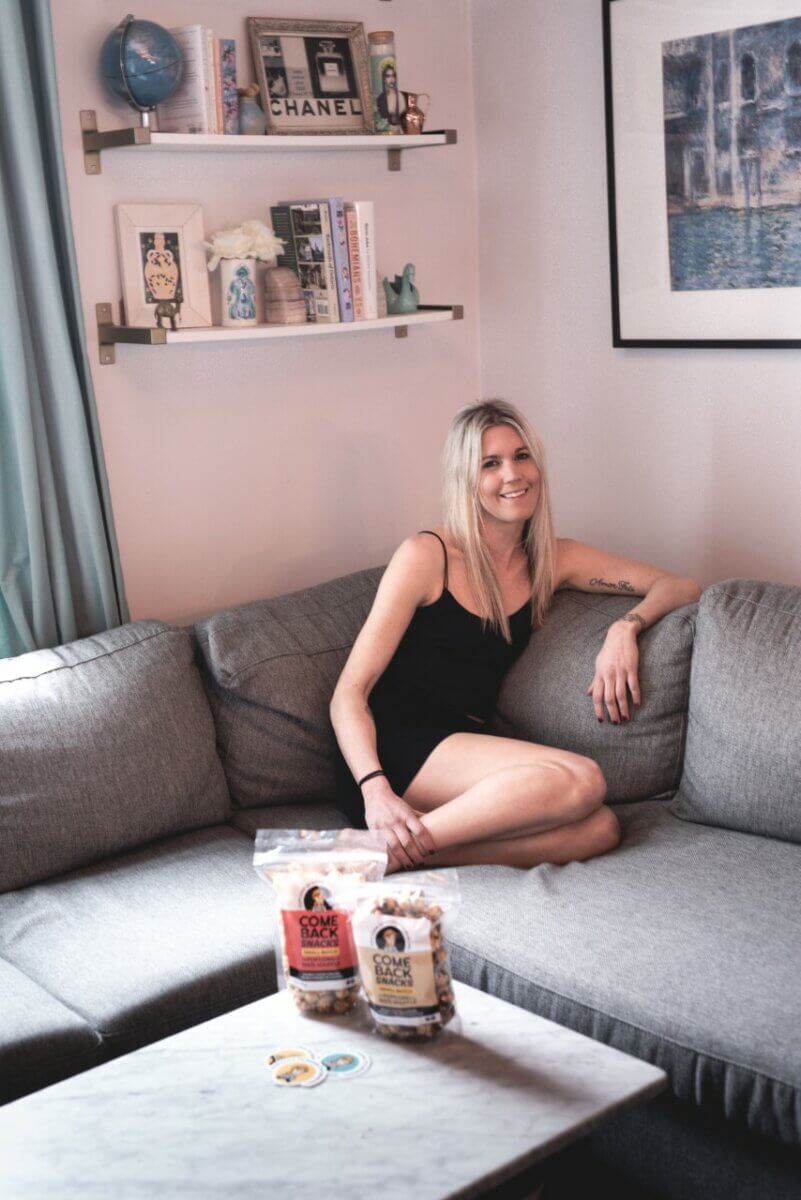 Since starting two years ago, O'Brien has seen her business grow so rapidly that she is now partnered with organizations such as The John Howard Society of Canada, Cornbread Hustle, Elizabeth Fry Society, and Yonge Street Mission. "It is good that these organizations are getting out there and they are building momentum and they help execute programs that individuals need," says O'Brien. "At Comeback Snacks, we can do the popcorn and advocacy part, but we need help in terms of actually running these programs and that's why partnering with respected organizations is really important."
O'Brien has high hopes for not only herself but Comeback Snacks as well. "My biggest goal is to make changes within the larger institutions that really limit people's choices when coming out of prison, whether that's getting loans from a bank, applying for certain jobs, travelling or even trying to get a pardon," adds O'Brien. "There are so many woes that are the responsibilities of larger institutions to change and that's what I want to do in terms of the popcorn."
UPDATE: In June 2021, O'Brien opened the brand's first brick-and-mortar location in Hamilton, Ontario. In honour of the store launch, she shared a healthy sweet sriracha popcorn recipe with us!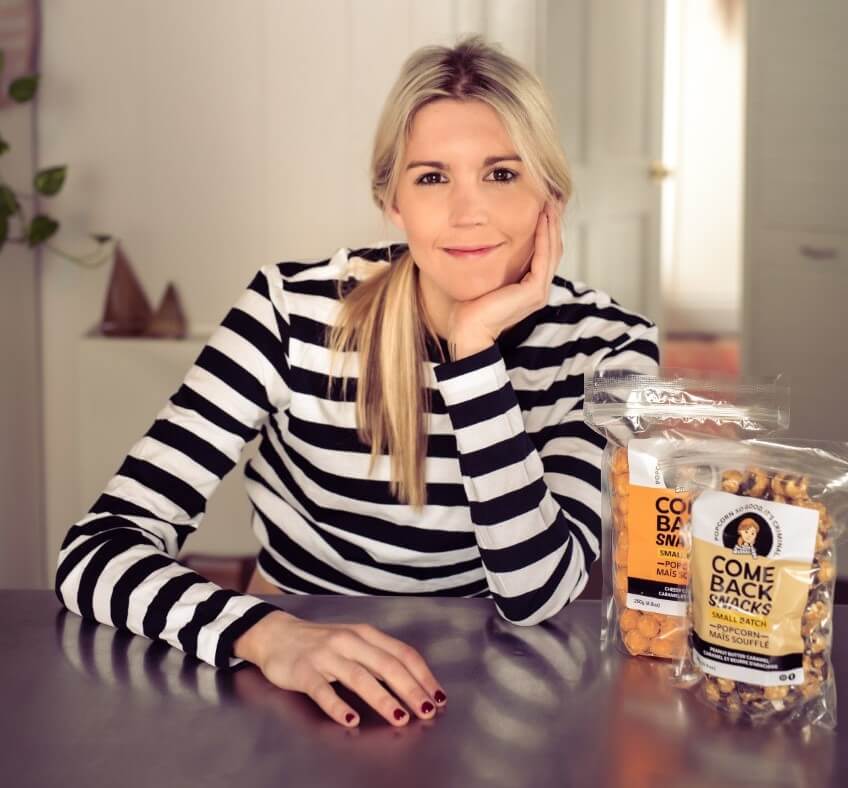 Photos courtesy E. O'Brien