I have been thrifting since well before Macklemore wrote a song about it. I love how you can find unique items that have stories to tell — items of quality that have lived through one or two owners before you. I used to focus my thrifting search on clothing and camera equipment, but after I met my partner, a professional chef, my search widened to include kitchen equipment. If you're thinking of incorporating more secondhand equipment into your kitchen, here are some great places to start.
Cast Iron Pan
Cast iron pans are a home chef's best friend. Heavy, durable, easy to clean and beautiful to show off, they can be often found at your neighbourhood thrift store. Legend has it that older cast iron pans have some magic to them so you can't go wrong when picking them up second hand. Even the rustiest of cast iron pans can be restored quickly and with a little maintenance will become a family heirloom. Our favourite pan is nearing its 100th birthday!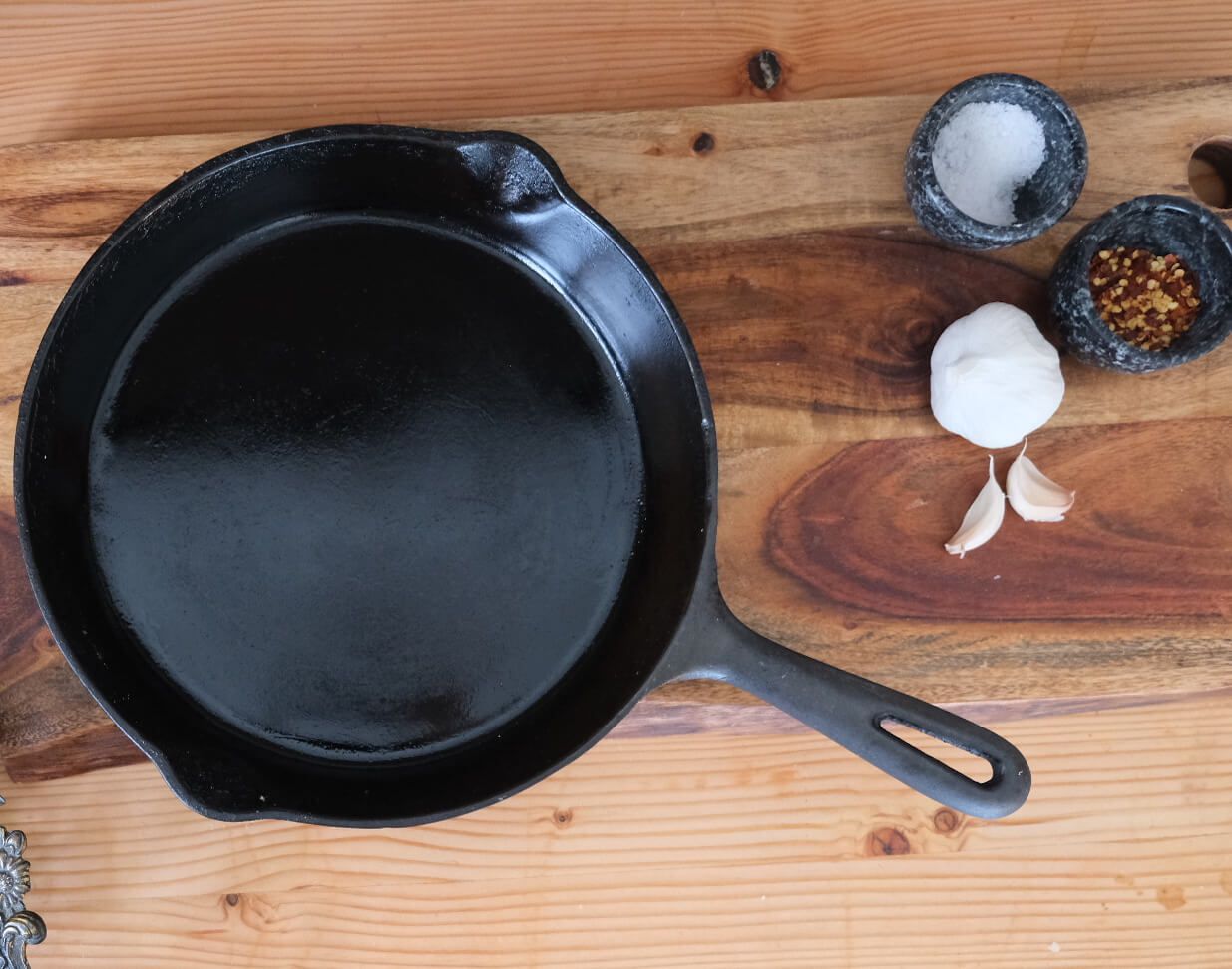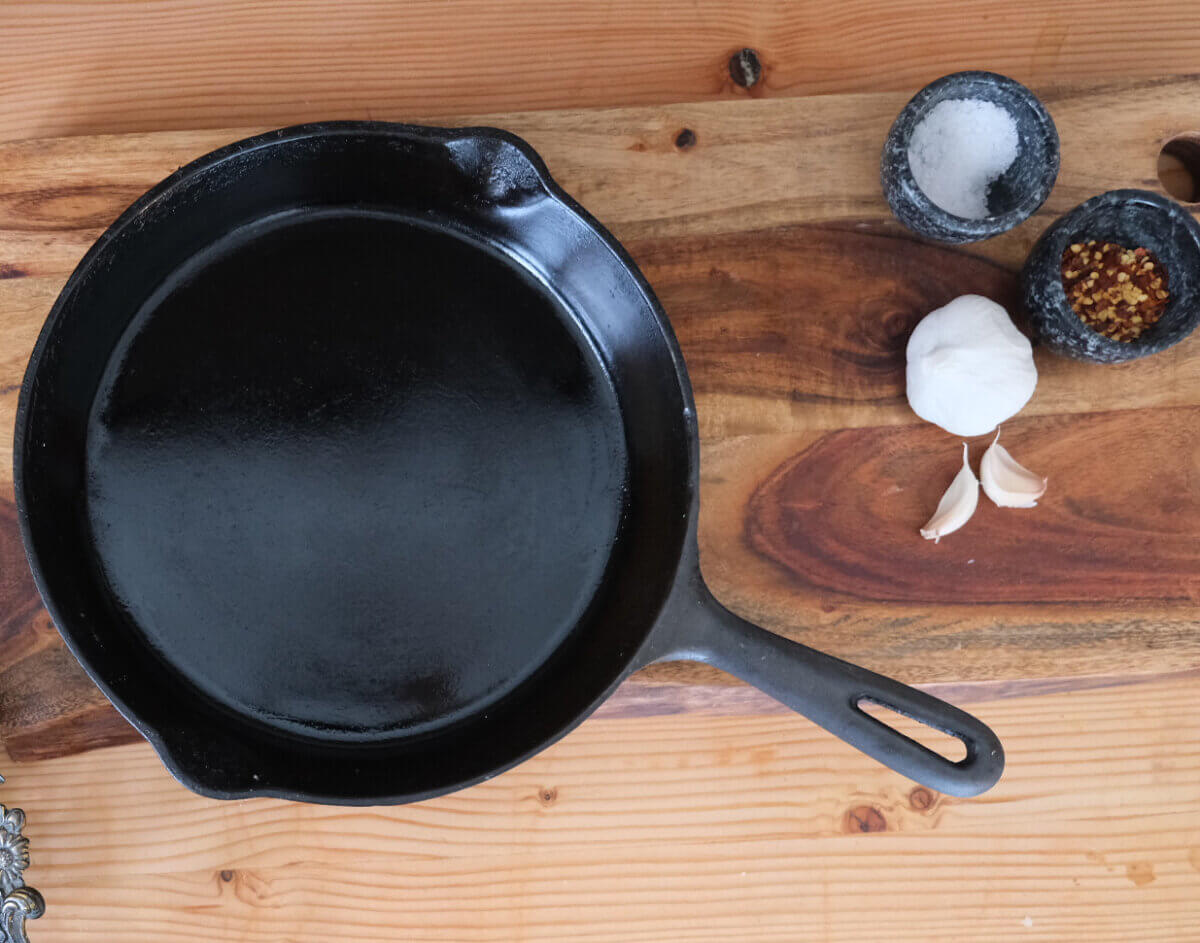 Waffle Maker – kitchen equipment can be better secondhand
Breakfast lovers, this one is for you. New waffle makers are often made with aluminum and Teflon which have a limited shelf life and can be harder to clean. The older waffle makers were made using cast iron. Cast iron waffle makers heat more evenly and hold their temperature much better, which will reduce your waffle-to-waffle time! Plus, did I mention above how easy cast iron is to clean?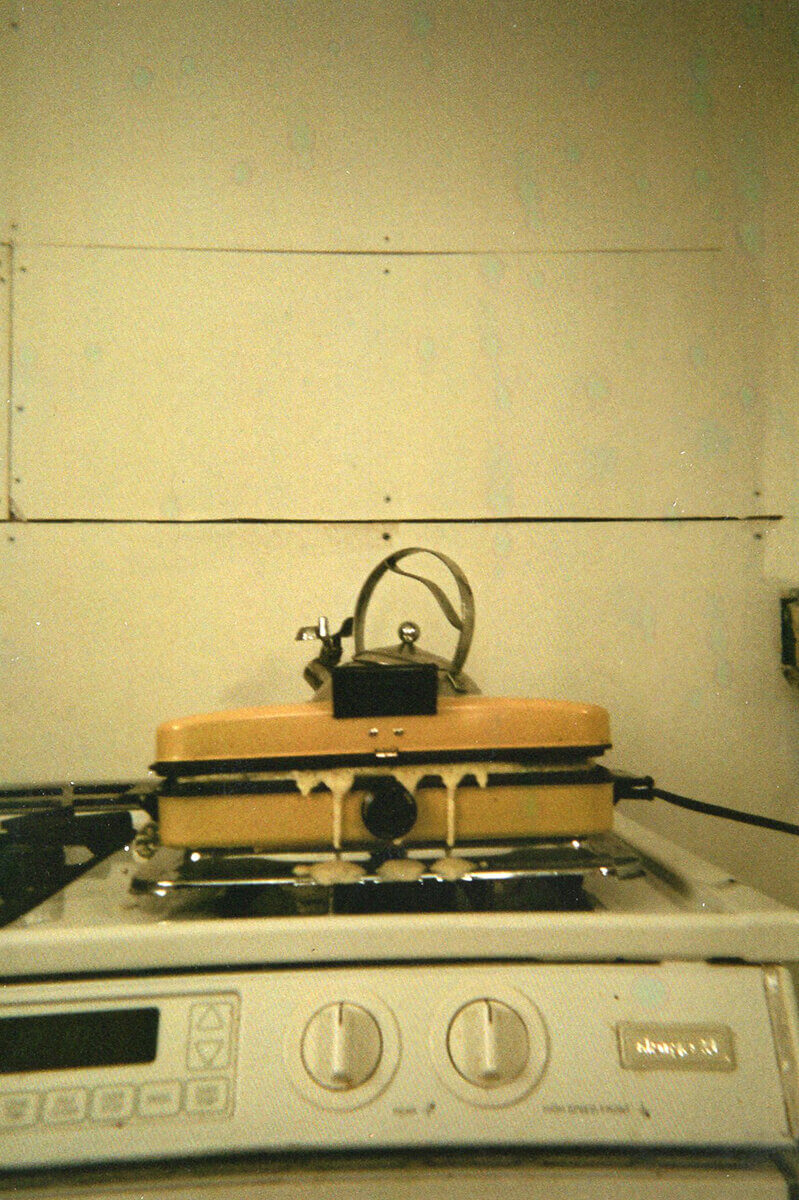 Popcorn Machine
My popcorn machine is the inspiration for this article. I have gone through nearly every new model of popcorn air popper available and none of them did the job. The percentage of unpopped kernels was always too high. Then one day I stumbled upon this vintage popcorn machine that matched my other kitchen equipment and took it home. It pops enough popcorn that I am actually willing to share… although it can be a little loud.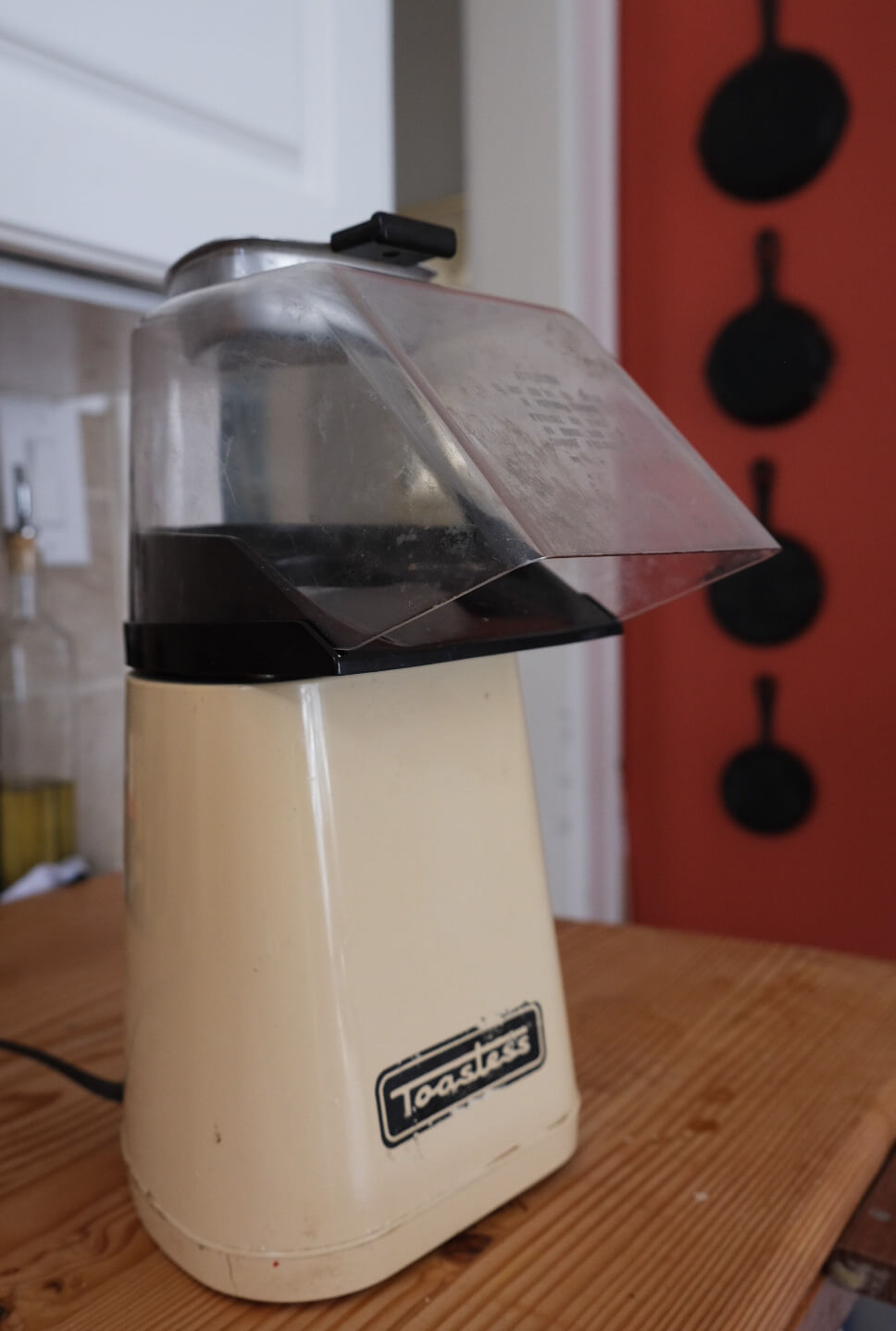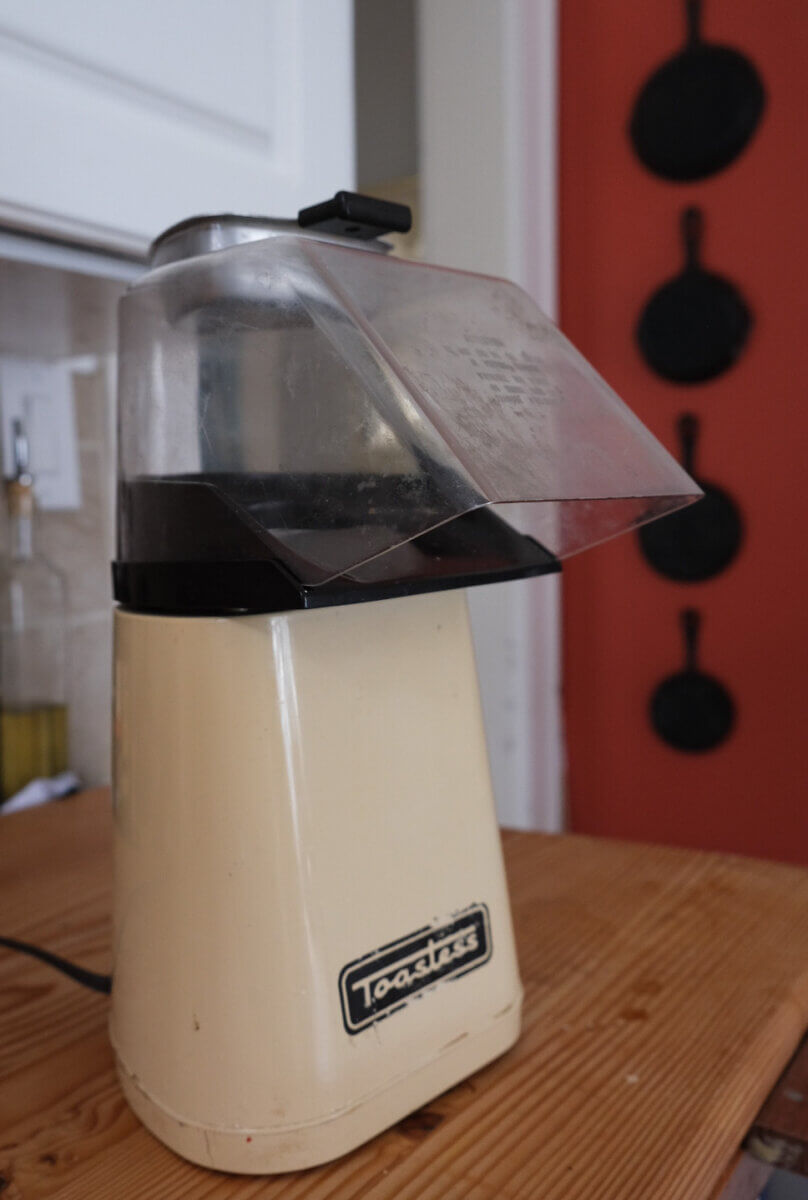 Juicer – surprising secondhand kitchen equipment
There are some new juicers on the market but they're a bit of an investment. If you're juicing all the time, it may totally be worth it for you. However, my juicing needs are almost entirely centered around juicing citrus for cocktails, and for that, this $7 juicer will do just fine. I even spied its duplicate behind the bar at one of my favourite local restaurants. If it is good enough for them, it's good enough for me.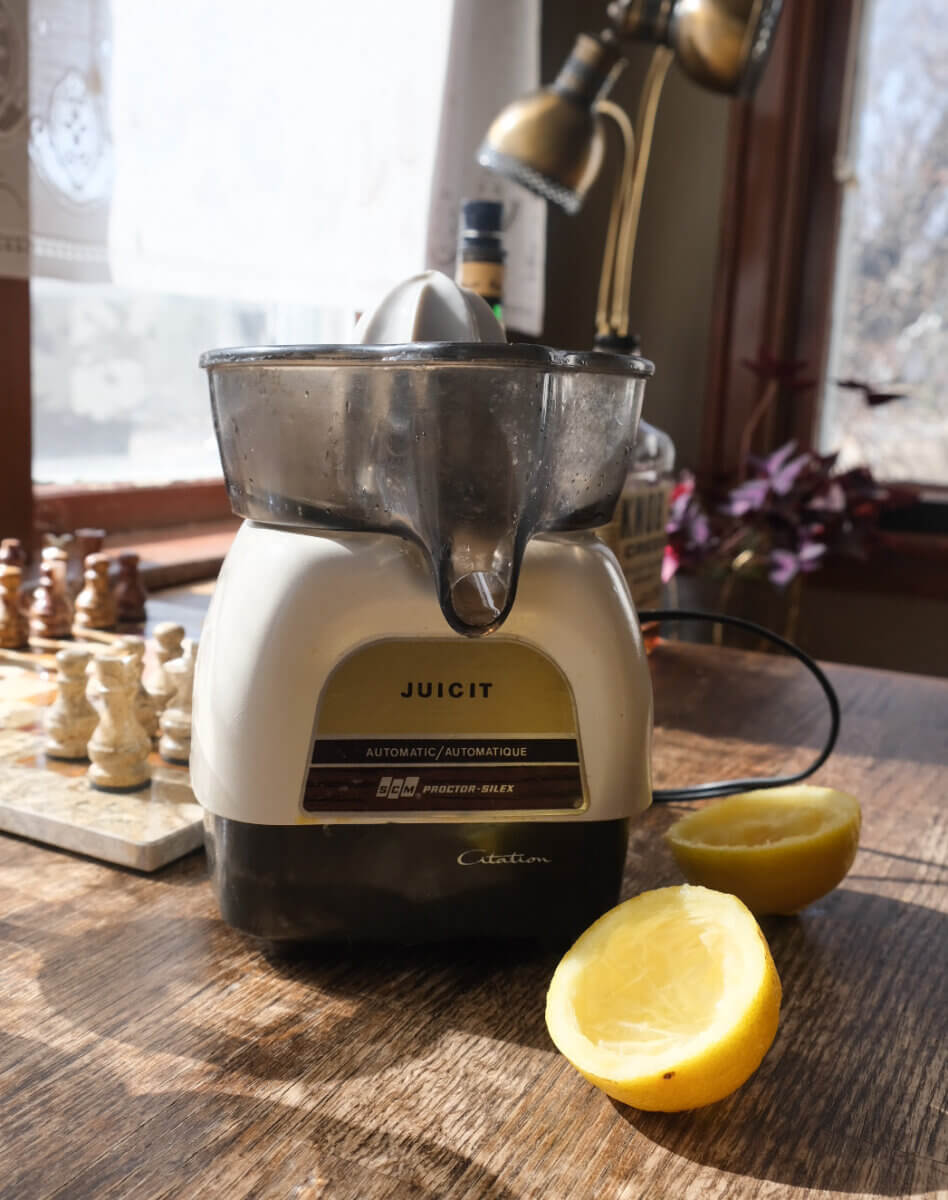 Pasta Roller
This one is a bit niche, but if you are thinking about making homemade pasta, check out your local thrift store. I regularly spot great quality pasta rollers at the thrift shop for under $15. They've often been only used a handful of times!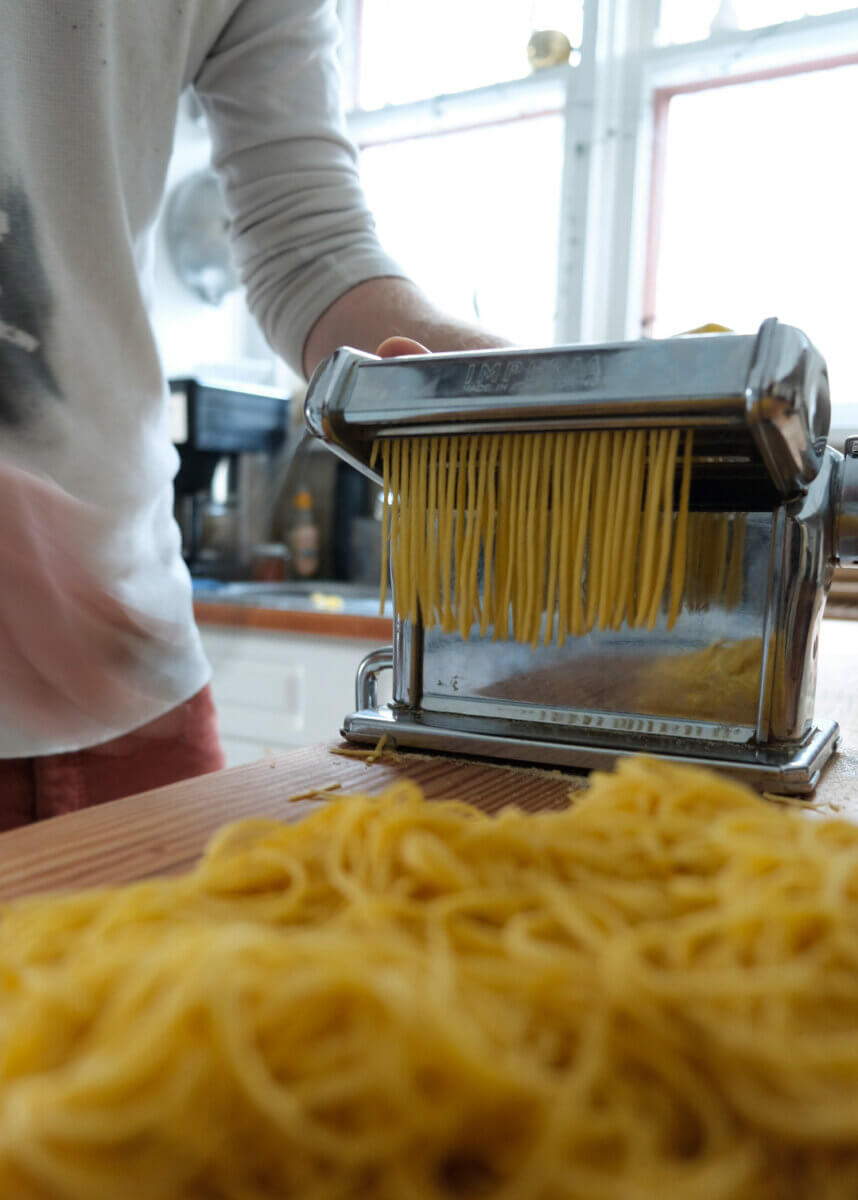 I hope this article has inspired you to widen your thrifting search to the kitchen section. When you're there don't forget to peek at the smaller stuff. Nearly all our kitchen utensils were acquired second hand and we are so happy with them!