Let's toast to businesses providing equipment, services & supplies
Join TOAST as we celebrate local prairie businesses that joined the call to provide important services and donate much needed medical equipment and supplies. Medical equipment and supplies are crucial during this time, and these businesses are just a sample of the local ones making a difference to our province and its health.
Wave of the Future 3D Printing in Saskatoon might be closed to the public during COVID-19, but the team has been working hard to use their 3D printers to help the cause. The shop has 28 printers which have been printing two important pieces of equipment — molds to use as a template to vacuum seal masks, and headbands to hold plastic face shields. These items normally take two hours to make, but Wave of the Future's product designer Land Greene did some innovative work to be able to make them in just 45 minutes. They've been able to make 100 pieces every six hours, and have been donating the supplies to hospitals and care homes.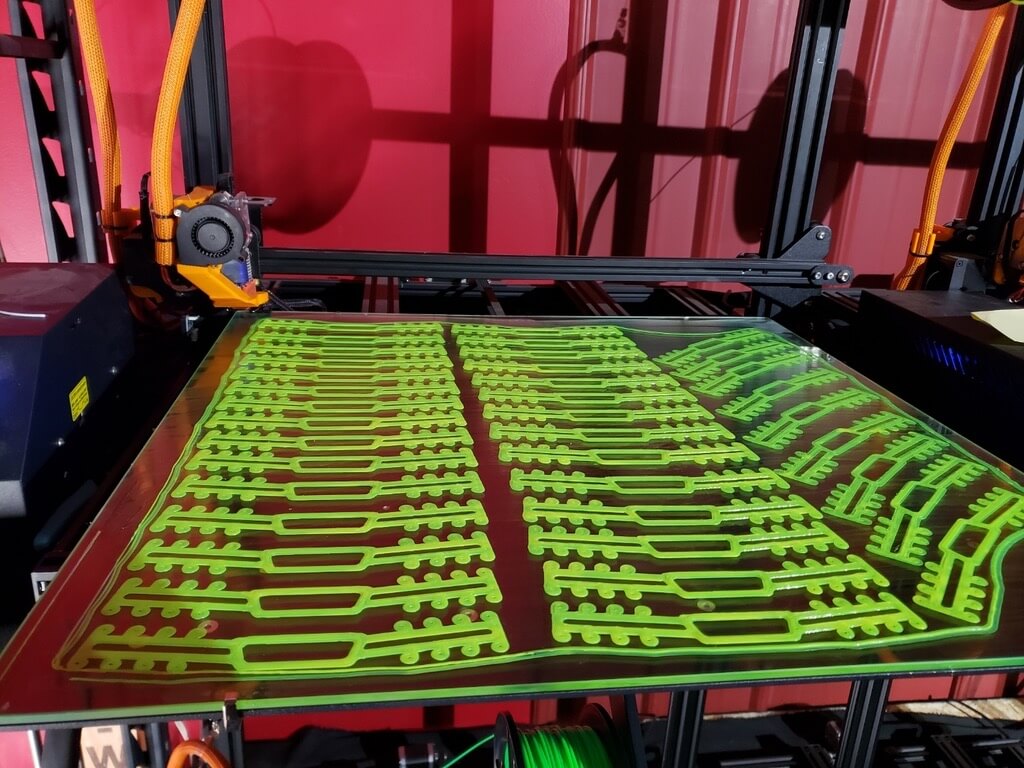 Saskatoon's Conlon Eye Institute — which does LASIK, cataract, refractive and oculoplastic surgery — put together donations of supplies for the Saskatchewan Health Authority and local hospitals to help protect frontline workers. Donations included items in high demand such as surgical caps, hand sanitizer, surgical gloves, shoe covers and more. They've also been providing updates on their Facebook page and urging others to donate, following the Saskatchewan Health Authority's safe drop-off processes. These supplies are much needed during this time!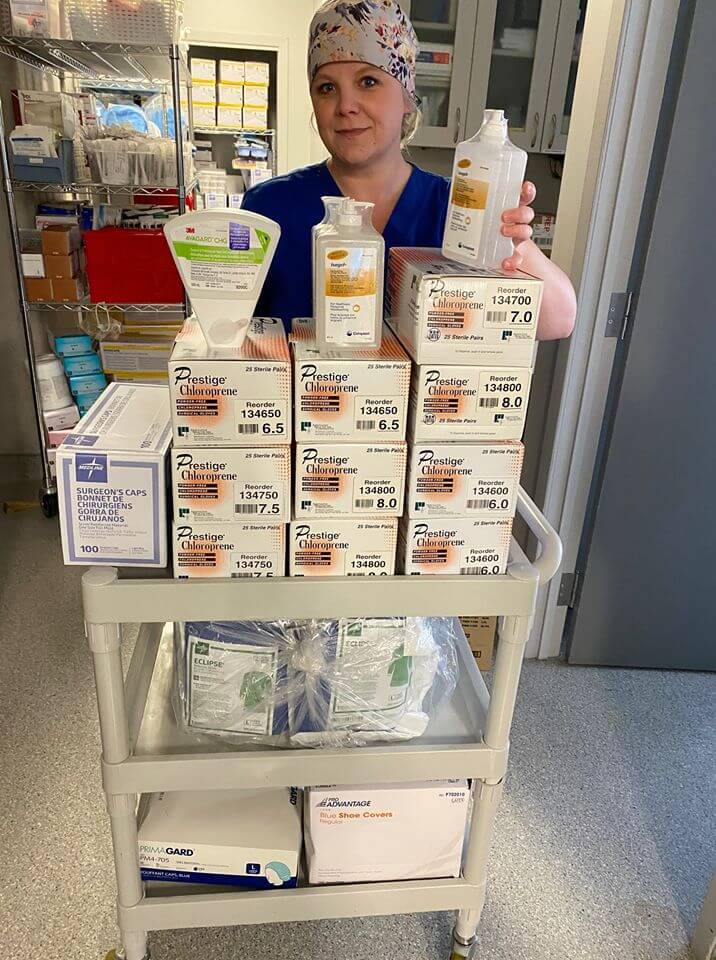 In Coquitlam, B.C. Jason Zanatta and his team at Novo Textiles have switched their focus to become the first Canadian company to manufacture N95 masks. Normally a manufacturer for pillows and dog beds, they revamped their facility and made some changes to instead produce masks, which are one of the most needed items. They've been able to provide this essential item, along with wipeable medical pillows and protective bedding. We TOAST Novo for their prompt response and action!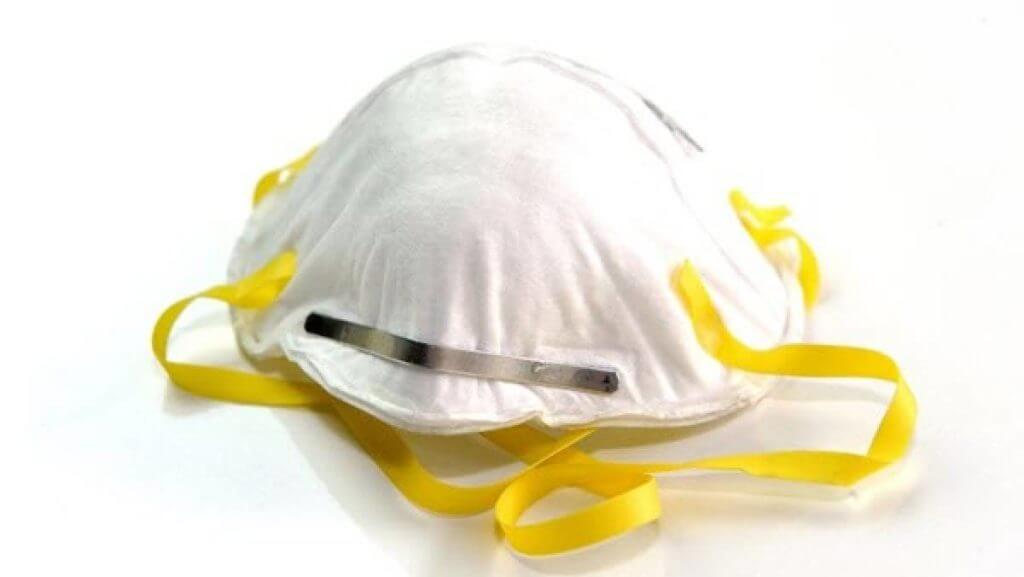 When hand sanitizer started becoming scarce, local Saskatoon distillers decided to move from their usual operations to creating alcohol-based hand sanitizers. Lucky Bastard Distillers and Stumbledown Distilling have both started producing hand sanitizer to help healthcare workers stay healthy and avoid contracting the virus. They've been focusing on front-line workers first by offering hand sanitizer to first responders and emergency workers for free, with Saskatchewan Blue Cross joining the effort to cover all packaging costs.
Regina's Dean Renwick Design Studio has turned their attention to making masks for the local senior housing community. The team is asking for fabric and elastic donations to support the effort, including 100 per cent tightly woven cotton and ¼ inch elastic. They've also developed patterns that are available for free on their website if you want to sew your own mask at home, with helpful do's and don'ts about wearing face masks. If anyone wants to donate to the effort or volunteer their sewing skills to help make masks, contact designstudio@sasktel.net.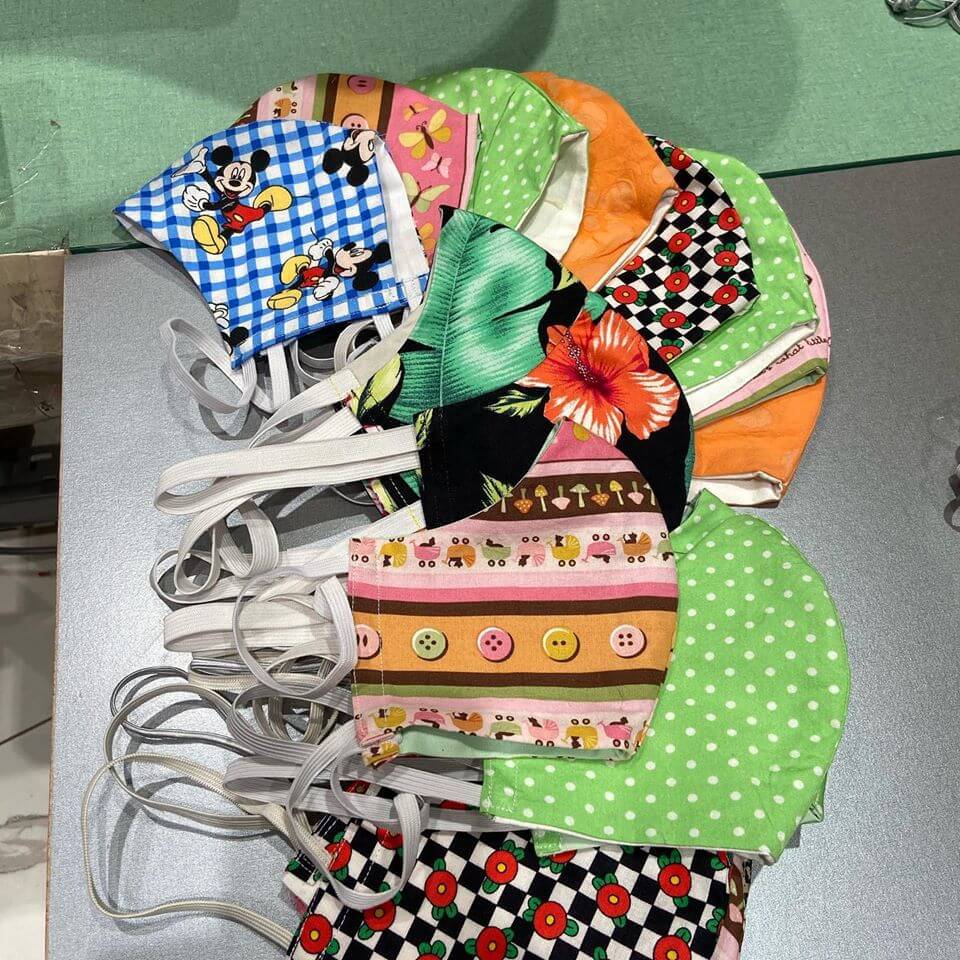 Two students at the University of Regina's Paul J. Hill School of Business, Jana and Robyn Ham, have established a social enterprise called Sask Masks, which is helping to supply the Regina area with masks while supporting local nonprofits in the process. After researching mask designs on the Internet, they decided on a 100 per cent quilter's cotton fabric, which stops between 60 to 80 per cent of airborne particles. Volunteers are hard at work sewing masks, which cost $20 each, and proceeds go to nonprofits including the YWCA, the Regina Food Bank and Carmichael Outreach.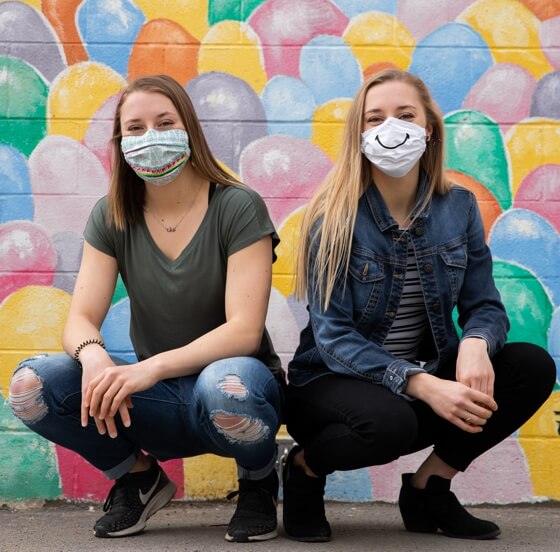 And here's a personal hero story. Okotoks. Alberta resident, 13-year-old Owen Plumb combined his ingenuity with 3D printing technology to give back. When his family bought a 3D printer two years ago, Owen never thought he would end up using it to help to fight a global pandemic. But that's exactly how he is putting his passion for 3D printing to use. The Grade 9 student has assembled dozens of plastic face shields to protect local health-care workers, with help from his parents, Kevin and Nadia Plumb, and younger sister, Abigail.
It's been incredible to see businesses come together during this time and direct their time and energy towards helping the community, ensuring healthcare workers are safe and protected and working to flatten the curve. To all the local prairie businesses hard at work and making a difference, we TOAST you and say thank you for your dedication to your communities!
Find out more about how local businesses supported essential service workers when the pandemic arrived.