Let's shop at local businesses
To ensure the financial health of local businesses, it's important to shop and support local, now more than ever. There are many ways to make sure your favourite businesses know you care, and even if they're closed right now, you can still make future arrangements to show your support.
If a business is offering curbside pick-up or delivery, consider buying from them rather than ordering something online. Other ways to support local include purchasing gift cards online to help out a business, tipping when you have the opportunity to do so, continuing to pay monthly fees or membership fees, or booking services such as a haircut or massage for a later date once it's safe to do so. Local businesses depend on the support of their communities, and now is a key time to make your support known!
There are also some local and national initiatives that are prioritizing local businesses. One example is National Takeout Day, which started in Canada on April 15 and has officially been declared as every Wednesday of the week. This national campaign was started by Canada Takeout, a food delivery service, in an attempt to help restaurants by motivating people to order food on Wednesdays. This Wednesday, take part and pick your favourite place to eat, order in some food and enjoy an evening at home with delicious eats.
Canadian technology company, Get in the Loop, has also launched a $10,000 community investment program to help support small businesses. They're investing into the communities they serve with three weekly contests that will reward their members with gift cards to support local businesses. With the support of 125 Get in the Loop entrepreneurs in 63 markets all across Canada, there are plenty of chances to help small businesses through this gift certificates initiative.
Other businesses are also doing their part by helping with contests and initiatives aimed at gift certificates for local businesses. Boss Plumbing Saskatoon is running a promotion in an effort to promote shopping local and supporting small businesses impacted by the pandemic. For every service that Boss Plumbing provides, customers will also receive a $25 gift card to a local Saskatoon business.
Saskatoon's ProActive Fitness, a training studio catering to mature clients, launched their "3 Week Stronger YXE Challenge" where participants tracked seven healthy habits through an app. With a minimum $20 fee to participate, they've received donations from participants which totalled $6,600 at the end of March. All of the money collected goes into a pool and will be used to purchase gift cards from other local businesses, including restaurants, hair salons and cleaning services. The gift cards will be given back to those who complete the challenge, directing funds from the challenge right back into local businesses in the city! With more than a hundred people registered for the program, it's a great initiative to both maintain a healthy lifestyle and support local.
COVID-19 has led to many creative ideas. Led by Metric Design Centre, a group of 17 businesses came together in Saskatoon to promote local business while spreading the love for those staying at home in what they termed a HOME FOR NOW Giveaway. Recognizing the stress of adjusting to isolating and a new way of life, the prize package created by 17 businesses will help the lucky winner relax and enjoy some luxuries while staying at home. A great example of businesses and community supporting each other!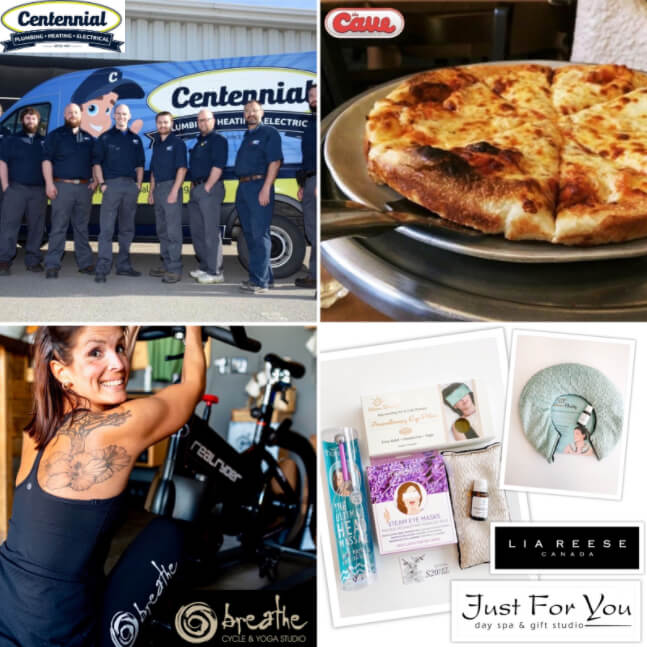 If you're looking for information on local businesses, visit the newly-launched supportsaskatoon.ca, created by Kyle Gunderson and Elden Dutton in response to COVID-19. Seeing a need to bolster local businesses through the pandemic, they created Support Saskatoon as a useful resource to help people look up businesses and non-profits. Any businesses can get in touch to be added to the online directory and Gunderson says, "The mom and pop shops here are what build our community. They're our neighbours, they're our friends."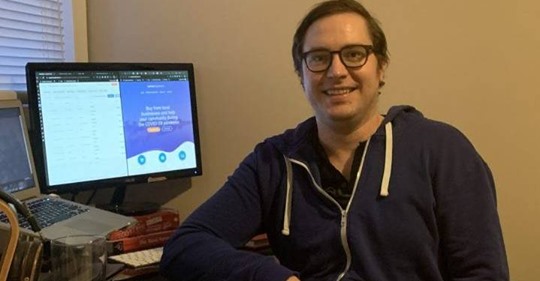 Tourism Moose Jaw is also doing their part to support local, after helping launch the "DING DONG DITCH," a weekend campaign where residents could shop from a selection of locally made and curated items. The idea was to spend a little on a local gift to give someone who you are thinking of and missing during isolation. Participants dropped the goodies off at the receiver's door, rang the doorbell and ran away! It was a fun way to support the local community and they came in with more than 2,000 orders, helping to build community and business support.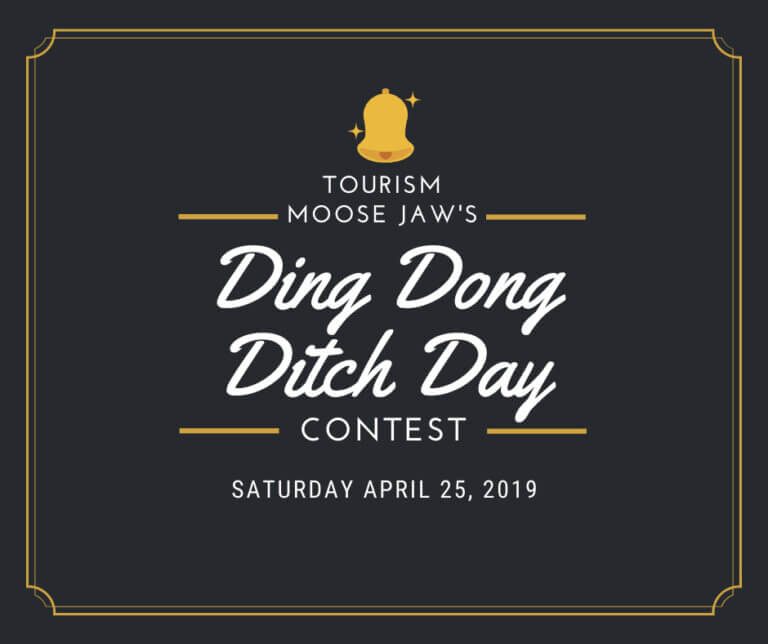 If there's a business you love and often shop at or use their services, be sure to thank them and support them through this time. To all citizens supporting local businesses and to all the businesses working hard to make it through these difficult times, we TOAST you!