More than 20 years ago, we attended a presentation on icewine at the wonderful, but, alas, no longer running, International Wine and Food Festival at the Banff Springs Hotel.
The speaker, the late British wine critic and auctioneer Michael Broadbent, was talking about the glories of German icewine and trying to impress upon the audience the hardships involved in making it: the grapes, he said dramatically, must be harvested by hand at a temperature of at least -10C!
The roomful of Canadians did not perhaps give him the shocked response he was used to, since most of us were thinking, "Minus 10? Good snowmobiling weather, eh?"
He got a stronger response when he dared suggest that in places other than Germany — including, he seemed to imply, Canada — icewine was made by freezing grapes artificially. This garnered a spirited pushback from the Canadian winemakers present, who assured him quite forcibly that in Canada, there was no need to freeze grapes artificially—nature is quite up to the task.
And, indeed, Canada was known for its icewine before it was known for pretty much any other kind of wine. Walter Hainle made the first icewine in Canada, on a small scale, in 1975, and Hainle Vineyards went on to produce the first commercially available Canadian icewine in 1978.
While icewine can be made from various grapes, the most common varietal you'll find in Saskatchewan liquor stores is Vidal. This grape was developed in the 1930s by a French breeder, Jean Louis Vidal, and was brought to Canada in the late 1940s because it is very winter-hardy. It's a hybrid of Ugni Blanc, a variety of Vitis vinifera (the original wild grape species), and another hybrid variety, Rayon d'Or.
Vidal's ability to produce both high sugar levels and moderate to high acidity in cold climates makes it ideal for great icewine, which balances sweetness with acidity. It's that acidity that distinguishes icewine from other sweet wines, such as Sauternes. Vidal makes a dry, full-bodied table wine, but icewine concentrates its sweet caramel taste and floral and fruity aromas.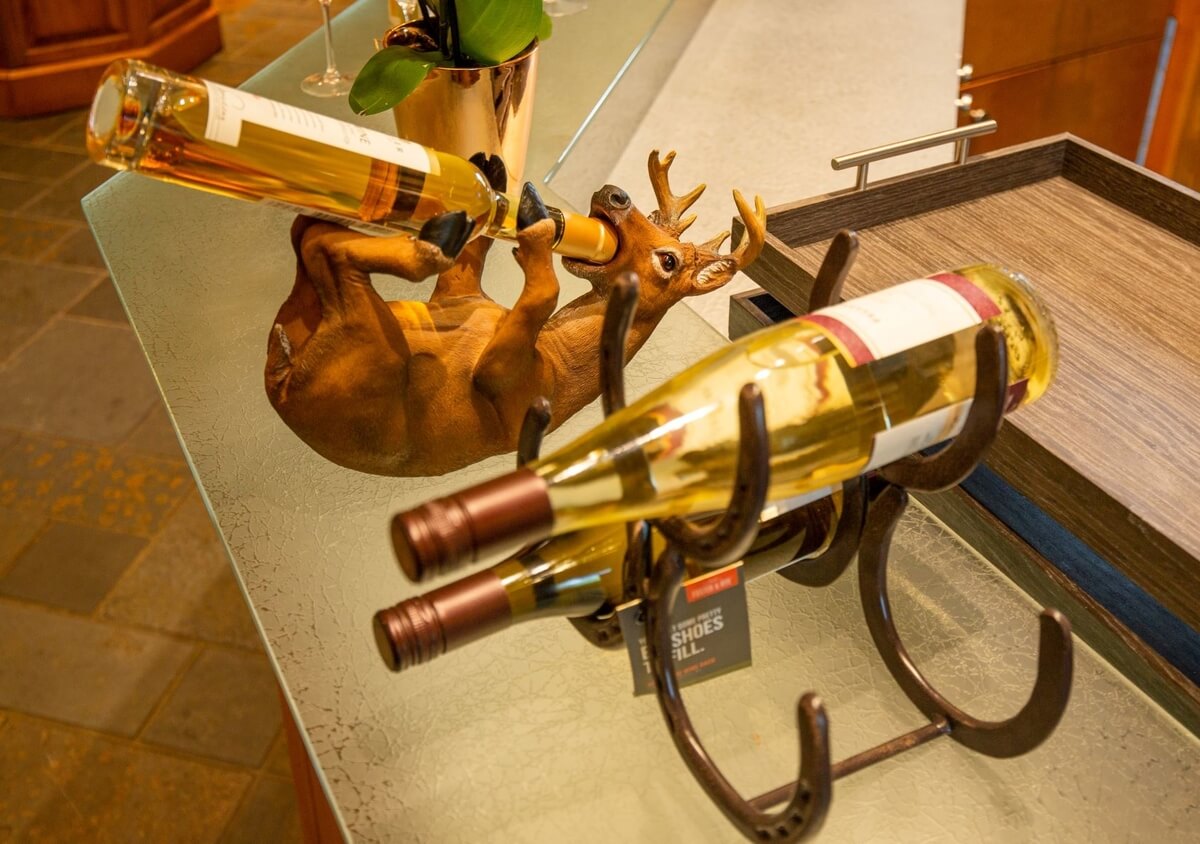 The Niagara Peninsula is particularly known for its Vidal icewine, and SaskLiquor, as of this writing, offers bottles from Inniskillin, Lakeview Cellars, Pelee Island, and Magnotta.
Icewine was discovered by accident in Franconia, Germany, in 1794, when a cool summer and exceptionally cold winter forced wine producers to press frozen grapes. They were amazed by the high sugar concentration. However, Icewine wasn't intentionally made until the mid-1800s, in the Rheingau region.
As noted earlier, the icewine harvest is carried out by hand once the grapes have frozen on the vine, at temperatures below -10C. When these frozen grapes are pressed, the water portion of the juice remains within the skins as ice crystals so that only a tiny, highly concentrated amount of juice is expressed. Whereas one vine produces enough juice for one bottle of regular wine, it only produces enough juice for one glass of icewine!
Icewine is fruit of the frozen vine and truly one of the signature tastes of Canada. And while it has to be freezing cold to pick the grapes, you can drink the result in cold weather, hot weather, or any weather in between.
Only the grapes have to be frozen—not the drinker.
Wine Trivia:
True or False: There are no red icewines.
False. In 1999, Pillitteri Estate (in Niagara) made a successful Merlot icewine, and others have been created since then.