Introducing The Throwback Issue
Yesterday meets Today. In the next few months, Toast will move into retrograde and explore and reflect on those who came before us — innovators, visionaries and trailblazers — and how their influence laid a foundation for this generation.
PART 1:
Yann Martel: From Life of Pi to Life on the Prairies
Photography Shane Lin
Saskatchewan has provided inspiration for a number of creative writers over the years, and we want to celebrate the authors who have put our province on the "CanLit" map. Toast is going to add more books to your to-be-read pile by profiling some of the Saskatchewan writers that have blazed a trail for the next generation. This week, we've chosen international best-selling author and Saskatoon resident, Yann Martel.
The Spanish-Canadian Martel has lived all over the world, including Costa Rica, France, India and Montreal, but he's called Saskatoon home for more than 15 years. He has published six books of both fiction and non-fiction, with his first book of short stories The Facts Behind the Helsinki Roccamatios debuting in 1993.
It was his third book Life of Pi that brought Martel international attention, winning the 2002 Man Booker prize and selling more than 12 million copies. The novel, about an Indian boy who survives a shipwreck with a Bengal tiger, connected with many readers including U.S. President Barack Obama, who wrote to Martel personally to express his admiration. Life of Pi was also made into a movie in 2012 by director Ang Lee.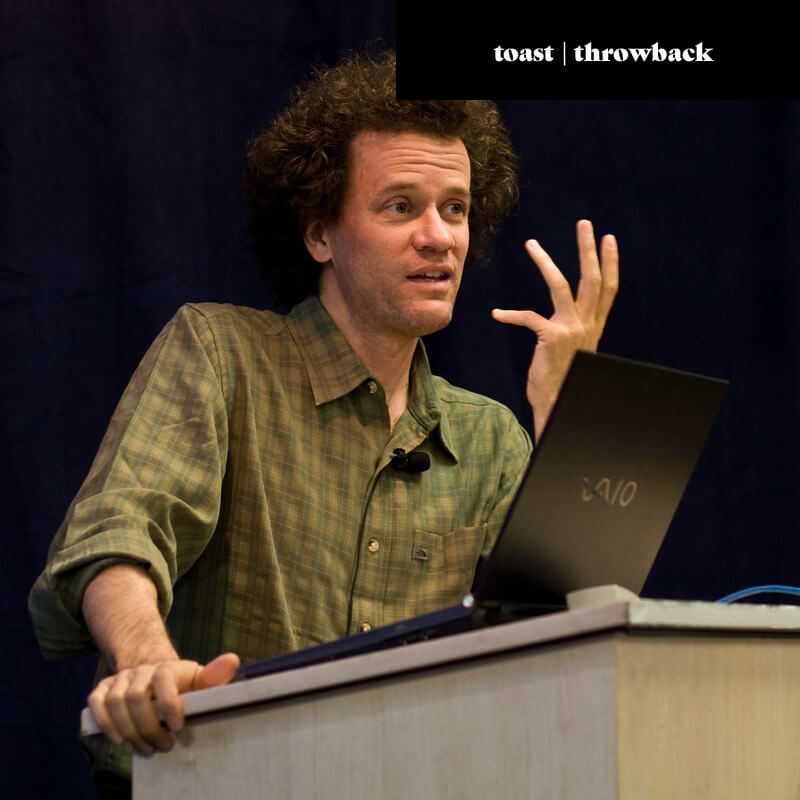 International author Yann Martel loves the people & quality of life in Saskatoon
Although his career as an author and speaker has taken him all over the world, Martel has lived in Saskatoon since 2003. Martel shared his love of the city with the Saskatoon StarPhoenix in a 2016 interview. "It's a city with a terrific quality of life in that it is just the right size," Martel told the StarPhoenix. "I find, in Saskatoon, it's very easy to connect with people."
Martel is active in his city's community, acting as writer-in-residence at the Saskatoon Public library and advocating for library funding. His 2012 non-fiction book 101 Letters to a Prime Minister was written in response to the federal government's cuts to arts funding. He also participated in the Sanctum Survivor Challenge in 2017, bringing awareness to Saskatoon's homeless population.
His books are often allegorical, combining philosophical themes with everyday events. Martel's ability to blur genres in his work has paved the way for a number of other Saskatchewan writers working in adult and young-adult fiction today. If you like Yann Martel's trailblazing work, we also recommend checking out these modern Saskatchewan writers: Alice Kuipers, Guy Gavriel Kay and Holly Luhning.