Introducing The Throwback Issue
Yesterday meets Today. In the next few months, Toast will move into retrograde and explore and reflect on those who came before us — innovators, visionaries and trailblazers — and how their influence laid a foundation for this generation.
PART 3:
Dennis Cooley, Poet of the Prairies, has written volumes of poetry
So far in our trailblazer series, we've profiled writers of fiction like Yann Martel and W.O. Mitchell, but Saskatchewan has also been home to pioneering poets. For the next profile in our series, we've chosen prolific long-form poet Dennis Cooley.
Although he now resides in Manitoba, Cooley grew up on a farm near Estevan and attended the University of Saskatchewan. He worked for the Blakeney Government in Saskatchewan before turning to a career as an English teacher.
Cooley has published nearly 20 volumes of poetry, starting with Leaving, a book of lyrical poems published in 1980. He was one of the first Canadian writers to gain recognition for the long-form poem, as seen in his book Fielding, a 92-page poem about his father's death. Also a writer of criticism and non-fiction, his book The Vernacular Muse studies the works of other Canadian poets including Margaret Laurence, Michael Ondaatje and Sinclair Ross.
Prairie Poet Dennis Cooley has given back to young writers through teaching, lectures & workshops
Cooley has given back to hundreds of younger writers through his teaching at the University of Manitoba, as well as at workshops and lectures around the world. He was one of the founding members of the Manitoba Writers' Guild, as well as a founding editor of the Turnstone Press. In an interview for Turnstone Press's blog, Cooley shared some thoughts about his writing process. "It's in poetry that we speak most urgently, most eloquently, most pointedly, most succinctly to our unspoken selves. It is there that we happen upon anticipated or forgotten lives," says Cooley in the interview.
Dennis Cooley is still publishing poetry after 40 years & won many awards
With a publishing career of more than 40 years, Cooley shows no signs of slowing down. Three of his poems were published by Typescript Magazine in May of 2020, and he's releasing not one but three new books of poetry this year: The Muse Sings, Cold Press Moon and The Bestiary.
His work has won many awards, including 12 Manitoba Book Awards. To celebrate Cooley's contribution to the province, the city of Estevan officially declared May 5, 1995, Dennis Cooley Day. If you would like to read more poetry written by Saskatchewan writers, we recommend checking out some of these prairie poets: Daniel Scott Tysdal, Karen Solie, Paula Jane Remlinger and Neal McLeod.
Check out Part 1 of our Saskatchewan writer profile on Yann Martel here.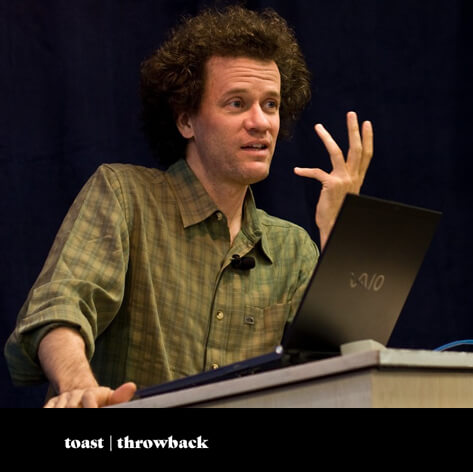 Check out Part 2 of our Saskatchewan writer profile on W. O. Mitchell here.