Like many small businesses in the retail sector, Prairie Bee Meadery has felt the effects of COVID-19 dramatically. Although they produce their mead from their farm about 20 kilometres west of Moose Jaw, their main source of income comes from their store, located in downtown Moose Jaw. In light of necessary restrictions to curb the spread of COVID-19, however, business has been so slow that they've had to temporarily close their store and start Prairie Bee Meadery tours.
Despite the difficult circumstances, Prairie Bee has remained proactive and imaginative. In addition to transitioning to online orders and home delivery, they've also introduced "Wine-A-Grams," a service that allows you to send a bottle of mead, along with a note, to a friend.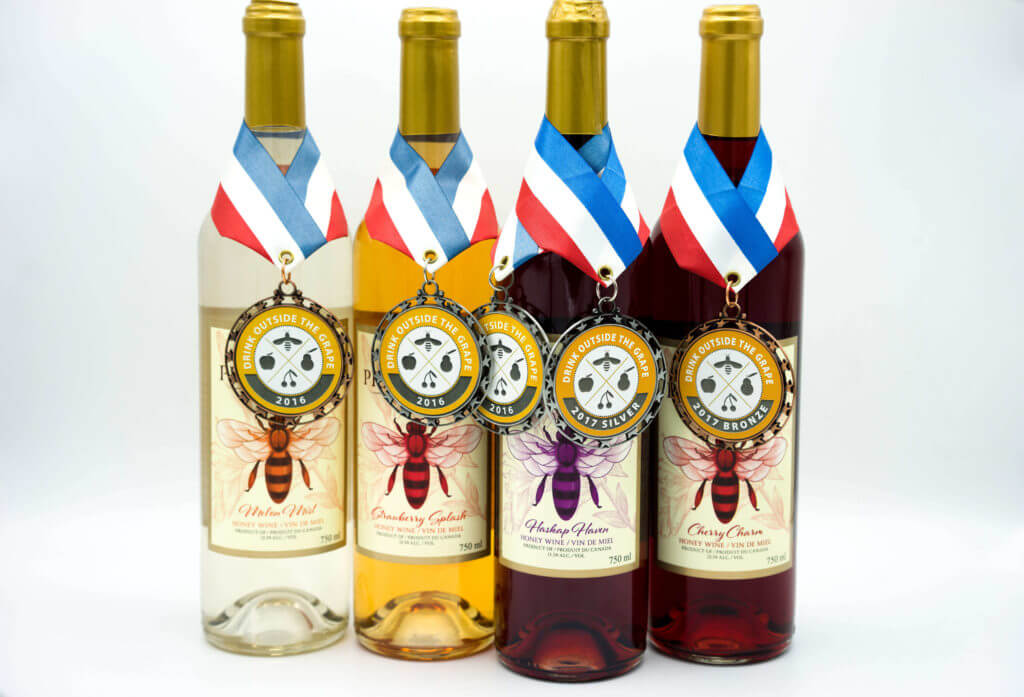 Prairie Bee's most ambitious effort to safely engage with their clientele, though, is yet to come. In July, they're planning to open their meadery for tours.
Lasting about 45 minutes to an hour, the tour will include information about bees, honey, the history of mead, a personal history of Prairie Bee, and a peek into the production process from the overlooking tour space. Of course, the tour wouldn't be complete without a taste of their mead, and in addition to samples of their product, every tourist will also take home a souvenir Prairie Bee Meadery tasting glass.
To ensure that at least two metres of space is kept between tourists at all times, Prairie Bee will cap their tours at 10 people, and plan to run no more than four tours per day. Tickets for the tour will cost $20. 
READ MORE: A Virtual Wine Tasting in Six Basic Socially Distanced Steps