From an early age, Robyn Hobbs had a double-edged passion for fashion and the environment. While completing her undergraduate degree in environmental studies and business, she developed an eye for styling as she continued to gain perspective on the negative impacts the fashion industry was having on the environment.
During school, she continued refining her personal style and digging up one-of-a-kind second-hand items to practice sustainable fashion without sacrificing quality or aesthetics.
"I loved dressing up during university and people would always say, 'Where did you get that?' And I would tell them it was second-hand," Hobbs explains. "So, I started styling my friends more and more, and whenever I shopped, I would see items that weren't my size, but I knew they would look good on someone."
Le Prix Clothing Brand Has Strong Values of Sustainability
After toying with the idea of starting a legitimate business based on her growing side hustle for a year and a half, Hobbs took a leap of faith and launched Le Prix Clothing — a fashion and lifestyle brand with strong values of sustainability, ethical labor and female empowerment at the helm. Once she graduated from school, she began traveling all over Europe and South America in search of the most unique second-hand items, which became her annual tradition until the pandemic hit.
While continuing to develop Le Prix, Hobbs completed a Master's degree in environmental studies, focusing her final thesis on exploring the primary reasons why people buy second-hand clothing. One of her most prominent findings was that people tend to gravitate towards second-hand clothing in search of value, not necessarily to be more frugal.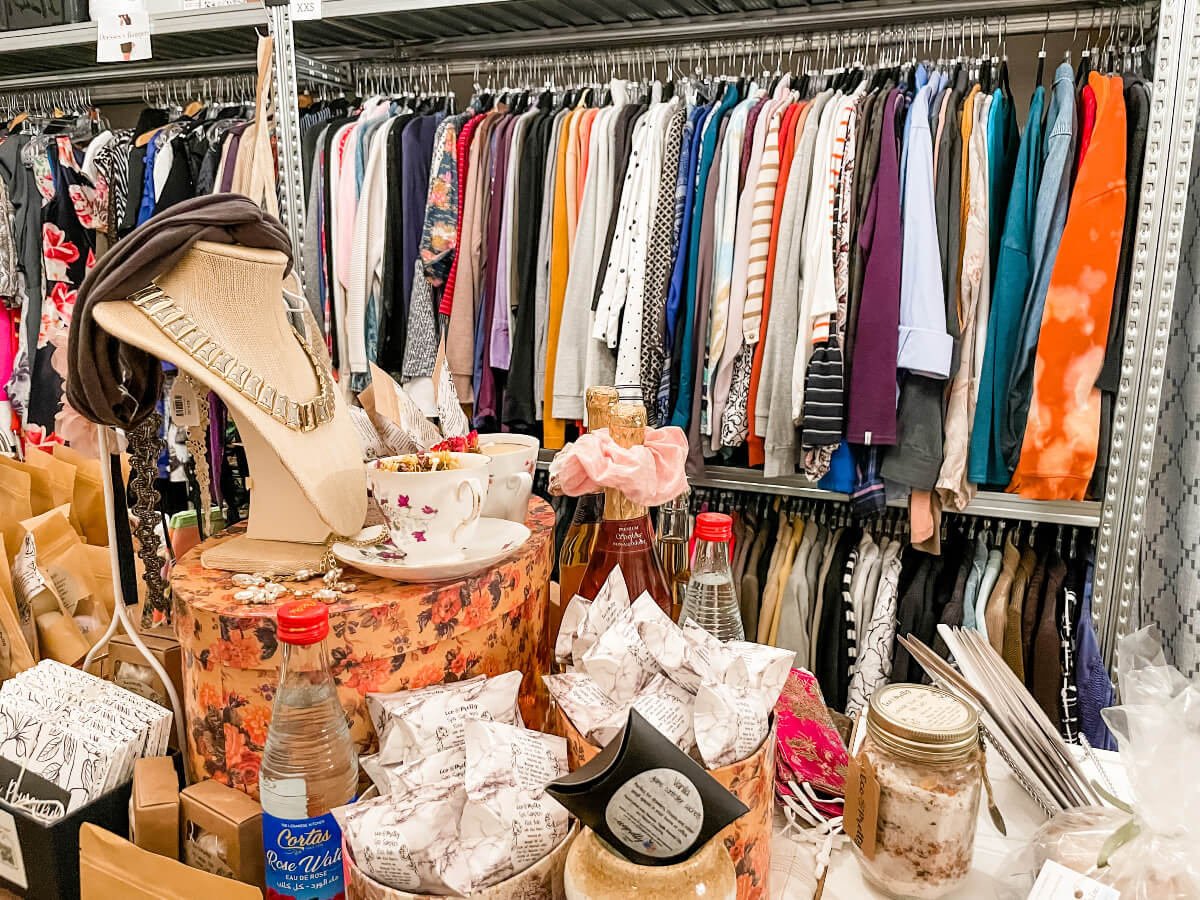 Massive Shifts Hitting the Clothing Industry
Hobbs says that since she started her research in 2013, she's seen massive shifts hit the clothing industry and consumer behaviors, especially since the pandemic has fundamentally altered the way we live, work and shop. Now sustainability and transparency is on trend with fashion designers and consumers too.
"In 2013, people used to ask me, what does fashion have to do with the environment?" Hobbs says. "Now fast fashion is a buzzword and we've seen a shift with people being more aware of its implications, especially with Gen Z."
A Platform for Supporting Sustainable and Ethical Initiatives
Today, Le Prix is much more than a clothing store — it's a platform for education, mentorship, consulting and supporting sustainable and ethical initiatives. For example, Le Prix engages in carbon offsetting practices for online orders and promotes the use of sustainable materials like bamboo and fair-trade cotton. Hobbs also thoroughly vets any brands or creators she works with to ensure they're engaging in ethical labor practices — and that they have the proof to back it up.
"Some brands have been calling for environmental impact labels on clothing similar to nutritional labels on food," Hobbs says. "It seems like wishful thinking now but eventually it will start happening as we continue informing and educating consumers."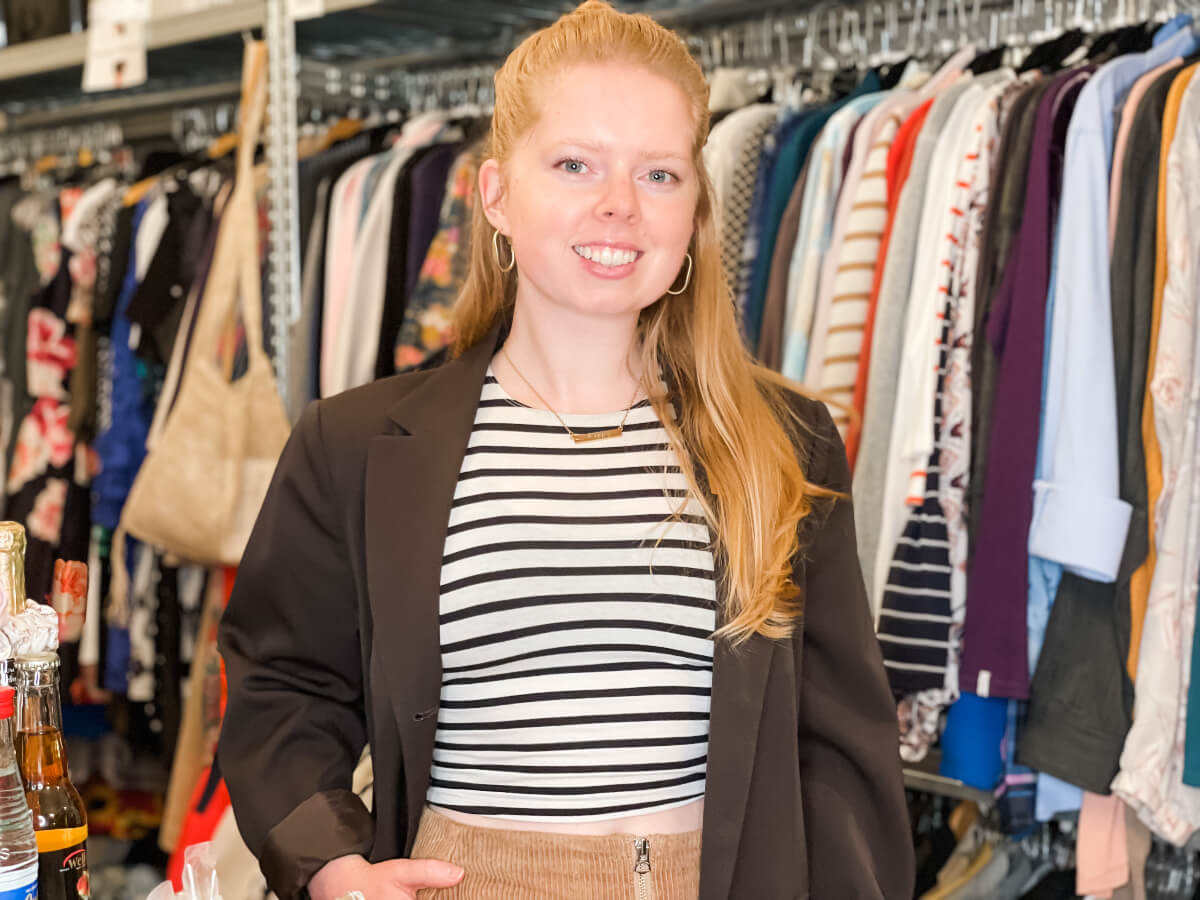 Growing Into a New Space
Having operated Le Prix in a 500-square-foot space since opening the brick-and-mortar version of the shop in 2019, Hobbs is looking forward to growing into a new space that's almost double the size this September. She'll also be expanding the brand's line of self-care items as she gears up to launch one of her first original products: a fair-trade cotton t-shirt displaying the words "self love."
"Women in society are constantly told we're not enough, we're not doing something right, we don't look how we're supposed to look — there's always something we need to change about ourselves physically or personality-wise," Hobbs says. "I've always been very uplifting and cheering people on, and every day at Le Prix is International Women's Day. Le Prix's mission is to foster sustainability and self love, those are our two main values."
Le Prix is located at 20 Queen St. N. in Kitchener. Visit the online shop at leprixclothing.com.
Interested in More Sustainable and Ethical Fashion?
We're celebrating ethical Canadian brands that are changing the fashion landscape through ethical practices and inclusivity. From swimwear to kids' clothing, these ethical Canadian fashion brands are doing the most for ethical production and sustainable practices, and here are five Canadian ethical clothing boutiques forging a new path forward for sustainable, kind and "slow" fashion.