For Nia-Tayler Clark, opening a bookstore called BLACKLIT in Dallas that highlights Black authors and entrepreneurs, has been the culmination of several years of hard work initially running the business as a monthly subscription box out of her one-bedroom, 600-square-foot apartment.  
Clark, who spent several years teaching high school English before launching BLACKLIT, says it's been incredible to see families in her storefront, being surrounded by books that reflect their own faces — in many cases for the very first time.
"I'm watching households change and I'm watching households be able to bond over books," she says. "And this is a game changer."
One Student's Voice Sparked BLACKLIT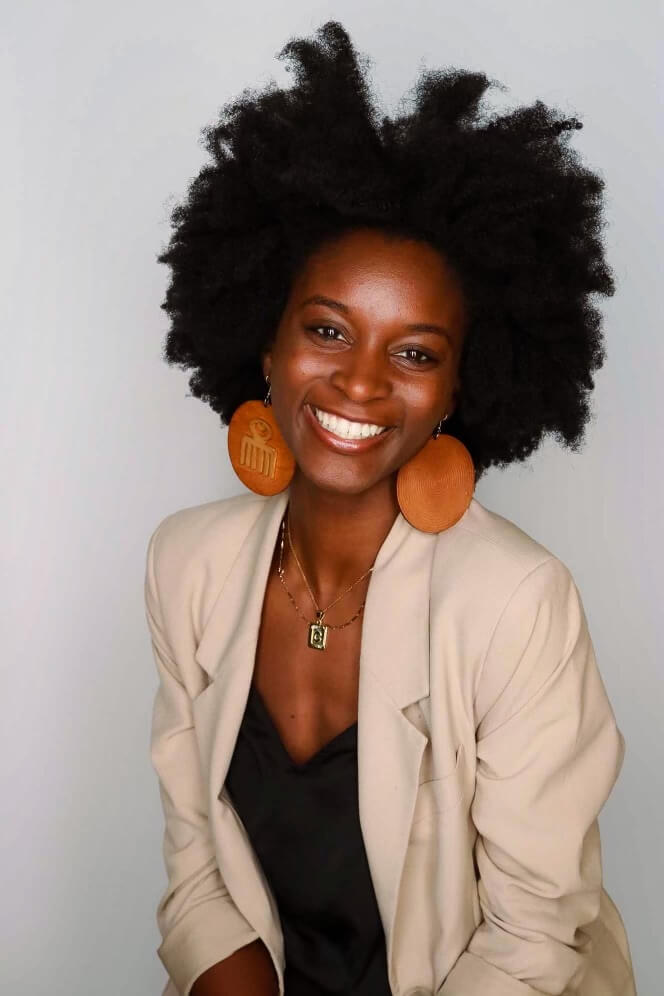 For Clark, who opened the bookstore last month, starting her business was sparked by a comment from a student. This student didn't see themselves reflected in the pages of books — not at the library, or at home, or at school. Clark describes how in class one day, they said to her, "I don't read, miss… I'm Black."
The words shook Clark to her core: "I thought the students would disagree, 'Yes, we do read. That's not true.' And everybody just agreed with them. They were like, 'Yeah, we don't read. I've never read a book before.' Some people never owned their own book. They don't have books in their house. If it's not a textbook, they've never touched it before."
That experience was life-changing for Clark, who grew up in a house full of books. It's been proven that just having access to books at home increases the level of education children achieve.
"I made a promise with them that I would try to change their mind," she says. "And so that started the whole thing. And then I came home to Maryland, and I went to Busboys and Poets and they had a little library out front and that's where I seen my first children's book with a black character on it. And at that time my son was a year old, and I was like, 'Okay, I'm going to do this for my son, for my students.' And that's when the ball really got rolling."
The Beginning of a Dream
Clark initially wanted to open a bookstore and envisioned a lending library for students who couldn't pay for books.
"Unfortunately, at the library we don't have the luxury of as much representation as they would need, but I didn't have money to buy a building or open a bookstore," she says.
Clark didn't let that stop her. In April 2019, she started selling books written by Black authors at different events around Dallas. To get the books to more people, she launched a subscription box soon after.
She mailed her first box in January 2020, and it grew from there. In her first month, Clark says she had about a dozen subscribers. She ordered the books on Amazon and packaged everything herself in her apartment. In just a few months, BLACKLIT had grown to over 100 subscribers. After Oprah.com featured her business in an article about subscription boxes, her sales skyrocketed to 500 subscribers, which she described as an amazing response, but not sustainable. She didn't have the staff to be able to scale up the business.
What You'll Find in a BLACKLIT Box
For now, her team keeps it to a limited run of about 150 boxes a month, until they can hire more people.
Customers can choose from themed boxes like fiction and non-fiction, and each box includes a book by a Black author, a shirt and 3-5 products from Black-owned businesses.
BLACKLIT is no longer run out of Clark's apartment, either, because she says her four-year-old son "evicted" her, tired of being surrounded by subscription boxes.
Today, the business has a warehouse space, which is five minutes away from the bookstore. With the new brick-and-mortar location in Dallas that also showcases Black authors and entrepreneurs, Clark hopes to build an in-person community where "Black literature, Black excellence, and Black culture can be taught, explored, and celebrated".
Proudest Moments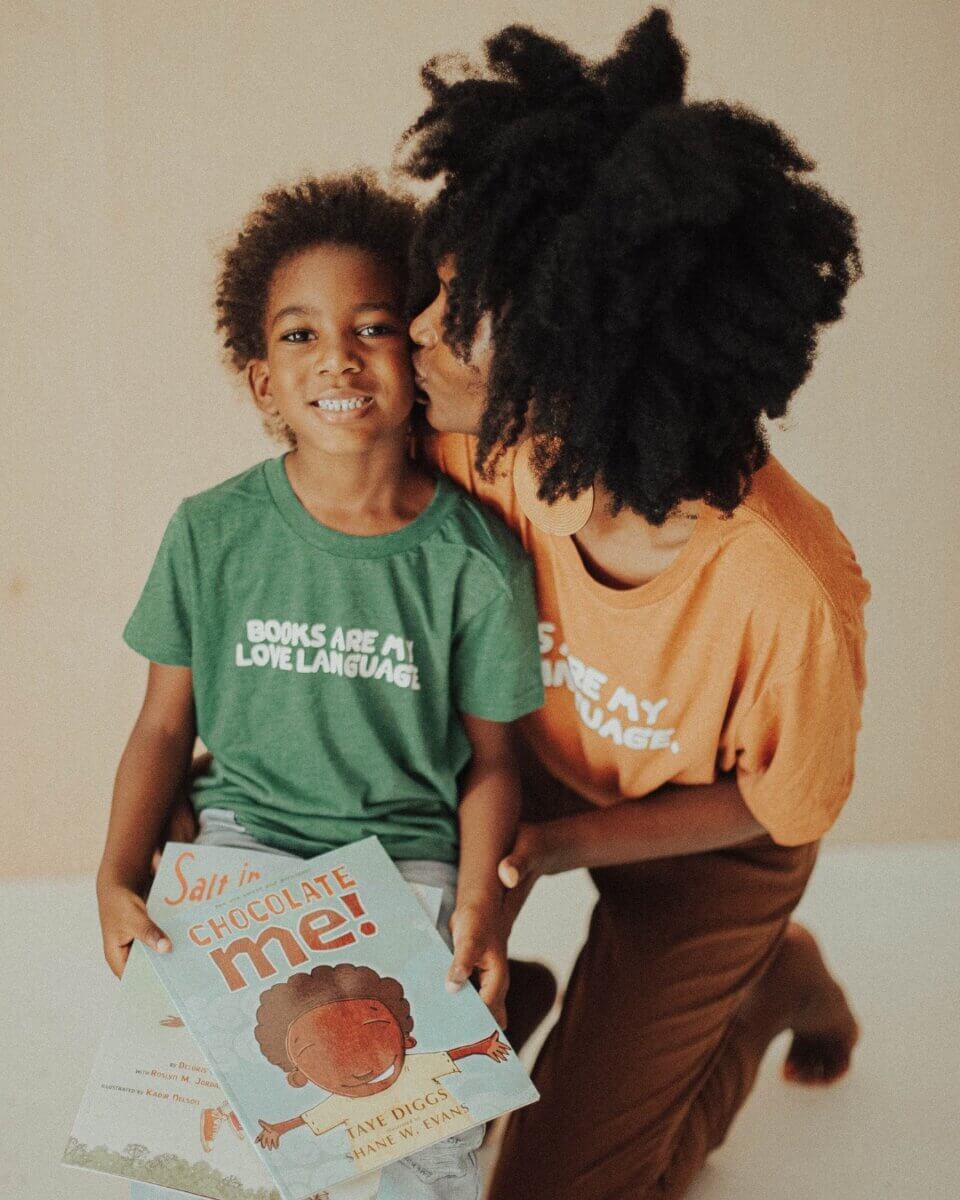 Clark's son is a big advocate of her business. She describes how as soon as he could talk, he was telling everyone he knew that his family runs BLACKLIT: "People will say to my son, 'Hey, how you doing? How's your day?' And he'll just be like, 'I'm good. I have a bookstore called BLACKLIT.' Just watching my son take pride in it. He often asks, can he help, and things like that. And just the way my son lifted the mom guilt off me and joined me in this journey, those are my proudest moments. Even when I dropped him off at school, he's like, 'Have fun with BLACKLIT!' or 'See you later with BLACKLIT!' and just watching his face light up as he talks about it and says it, that's a win for me."
From packing the subscription boxes out of her apartment, to expanding the business into a warehouse space and bookstore, there have been moments of stress and burnout that come with entrepreneurship and rapid growth. What keeps Clark going as a business owner is changing the reality faced by the student who spoke up that day in class.
"I don't ever want that to be another student's reality, or I don't ever want another teacher to have to be faced with a burden that heavy," she says. "That was a tough pill for me to swallow."
Expanding BLACKLIT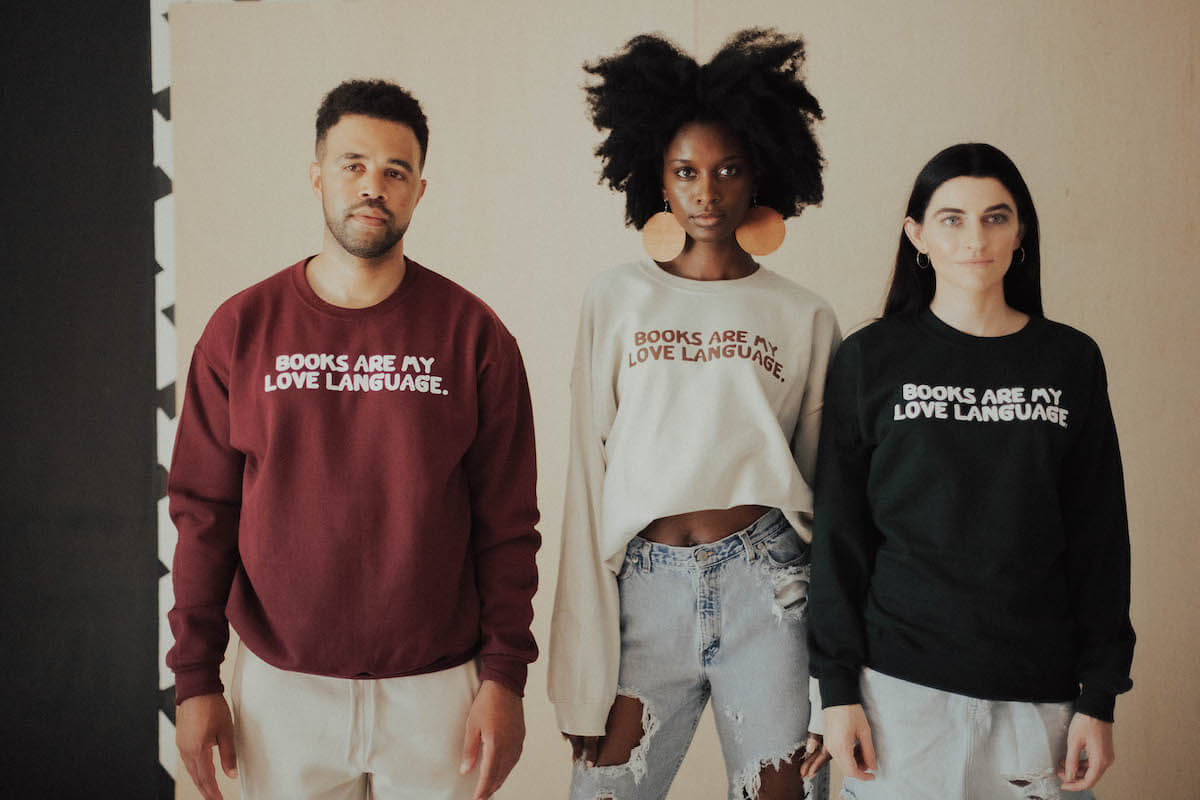 Aside from getting her new bookstore fully up and running, her future plans are to expand her business so that every kid sees themselves represented in children's books.  
"The plan is to hopefully franchise BLACKLIT, and get it in the necessary neighborhoods and communities where it needs to be, just to make sure we don't run into this same kind of problem," she says. "And then getting into public schools is our next big thing. We want to be a book fair in schools to where representation is not an issue, to where people walk through, and they feel seen and heard."
The Lack of Diversity in Children's Books
There's not only a lack of diversity in children's books, but a lack of diversity in the authors of children's books. And if books are mirrors, and reading is a form of self-affirmation, it's critical to increase representation on bookshelves. When kids see themselves represented in what they read, their dreams have no limits. That's what drives Clark. 
The year her student spoke up in class, Clark started a GoFundMe to get all her students a copy of The Hate U Give.  
"Just to watch them cry because they got a book that was their book, that they could relate to, and how it transformed their life — it was like, 'This is why I do this,' because books have the power to do some great things. And I think for someone like me who was very quiet as a kid or who communicated through reading and writing, I enjoy watching other students find their voice through books. It's amazing."
Clark is full of gratitude for her students who championed BLACKLIT: "I just want to thank my students who told me to make it a real business."  
Clark's Book Recommendation
For readers looking for a book recommendation, Clark's current pick is the YA novel Watch Us Rise by Renee Watson, which is about two high school girls who start a social justice club at their high school.
Clark describes it as a book that will inspire anyone to make a positive impact: "To watch them walk in such a boldness to change the world at such a young age, not because they have all the answers, but because they're willing to fail a little, succeed a lot, and take some people along them on a journey — it reminded me that it's bigger than us now… You don't have to wait until you reach a certain age or a certain status to make change."   
You might also like:
Lead image credit: Each BLACKLIT subscription box includes a book by a Black author, a shirt and 3-5 products from Black-owned businesses. Photo courtesy of Nia-Tayler Clark.