Even as a young girl, Austin-based entrepreneur Meshell Baker knew she would follow in her father's and grandfather's footsteps and become a business owner.
Baker grew up in Oakland, California. Her father owned a cleaning and general contracting business. And her grandfather was a sharecropper who purchased his farm. Thanks to her family's influence, she developed a strong work ethic. At only 13-years-old, Baker babysat, sewed/tailored and baked desserts that her mother delivered to dozens of regular customers.
Running a business (or three at once) is natural to her — after all, entrepreneurism is in her DNA. But what most inspired her was the joy and freedom she saw in her father. "He had such a drive and passion that I didn't see in anyone else," Baker says. He taught her how to keep customers happy: be attentive, overdeliver and always leave them wanting more.
Meshell Baker on Facing Her Biggest Challenge
At 20 years old, Baker was on a path to success. She describes in a recent blog post how she was the youngest manager-in-training at a local electronics chain. Many would have seen this as a source of pride, but she only felt the fear of failure. It was the beginning of a lifelong struggle with imposter syndrome.
Baker describes how she was a young, insecure teen, who became easily influenced by those around her. The person she was dating at the time convinced her to commit credit card fraud. She was originally charged with felony fraud and grand theft larceny. But because she had never been in legal trouble before, and her church youth group leader wrote a character reference, her sentence was reduced from a felony to a misdemeanor. It was a close call for her — but she still had to spend three harrowing months in jail. And she vowed she would never go back and that she would pursue happiness.
"Jailed and despondent, I realized I wanted something more," she writes. "After my release, I set about creating what I thought was a happy life. I tried to find happiness by getting a job, then a better job, a degree, a house, and a fiancé. Yet the sense of joy continued to elude me."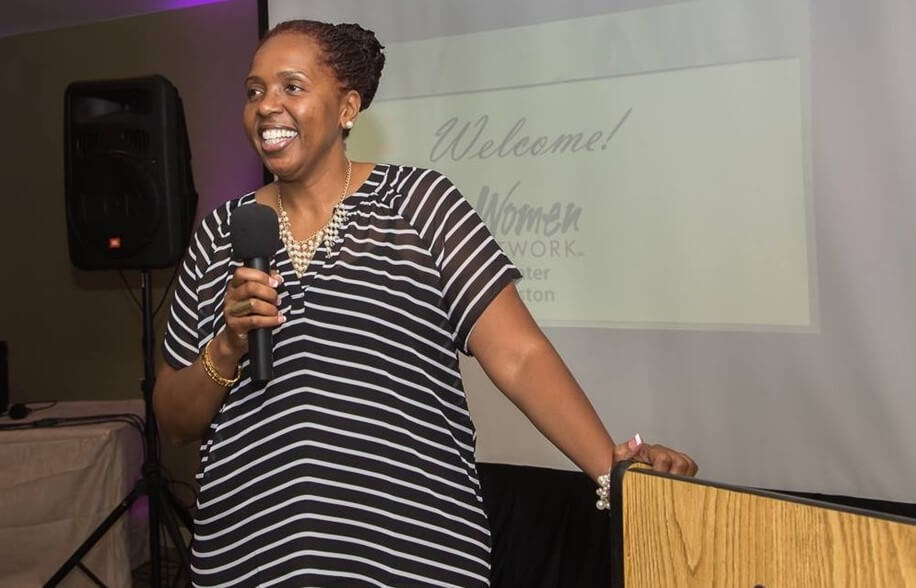 Finding Her Purpose in Life
She realized she wanted more out of life — a true sense of purpose. To start that journey of discovery, in 2009 she left her job in corporate sales to be her sister's caretaker. Her sister, Daphne, was diagnosed with sickle cell anemia, a red blood cell disorder. Baker moved to Austin, Texas to be close to Daphne. She found another job in sales, but it soon became overwhelming to travel, work long hours and still be a caregiver to her beloved sister. Something had to give.
Little did she know that one event would change the course of her life. She woke up one morning in November 2013 to attend her first networking event. While listening to a keynote speaker share her journey, something clicked for Baker. All her memories, hopes and dreams of entrepreneurial success came flooding back. "I remembered that I had three businesses," Baker says. "I remembered who I wanted to be when I was 13 and I have not looked back since."
It was time to get back to her entrepreneurial roots. On May 14, 2014, Baker started her own speaking and coaching business.
Meshell Baker Built Her Business from the Ground Up
Baker notes that even though she grew up in an entrepreneurial space, the first two years of running her business were the hardest years of her life. "There was a lot of tears," she says. "There was a lot of doubt and imposter syndrome the first year or two. For me it was (about) validating and refining my belief in my 'why' and I found that's what strengthened me more than anything."
When she first started, she struggled to find clients. She was nervous that things would never pick up. But she kept trying. Baker networked and took on as many speaking engagements and calls as she could, and her grit paid off. Today Baker is an international keynote speaker, sales success strategist and expert confidence coach.
Throughout her journey, she's never forgotten her humble beginnings in California. Whenever she faces a challenge, she reflects on her past and asks herself, what would my father or grandfather do? And their voices guide her. And every day, she draws on her past experience with incarceration to empower others. "Each and every day I awaken to the gift of knowing I get to be someone who matters – and what matters most to me is empowering as many people as possible to live life with joy and enthusiasm," she writes.
Baker believes an important part of success is being able to give back to the community. One of the ways she helps is by providing her Daily Confidence Affirmation Cards to incarcerated women.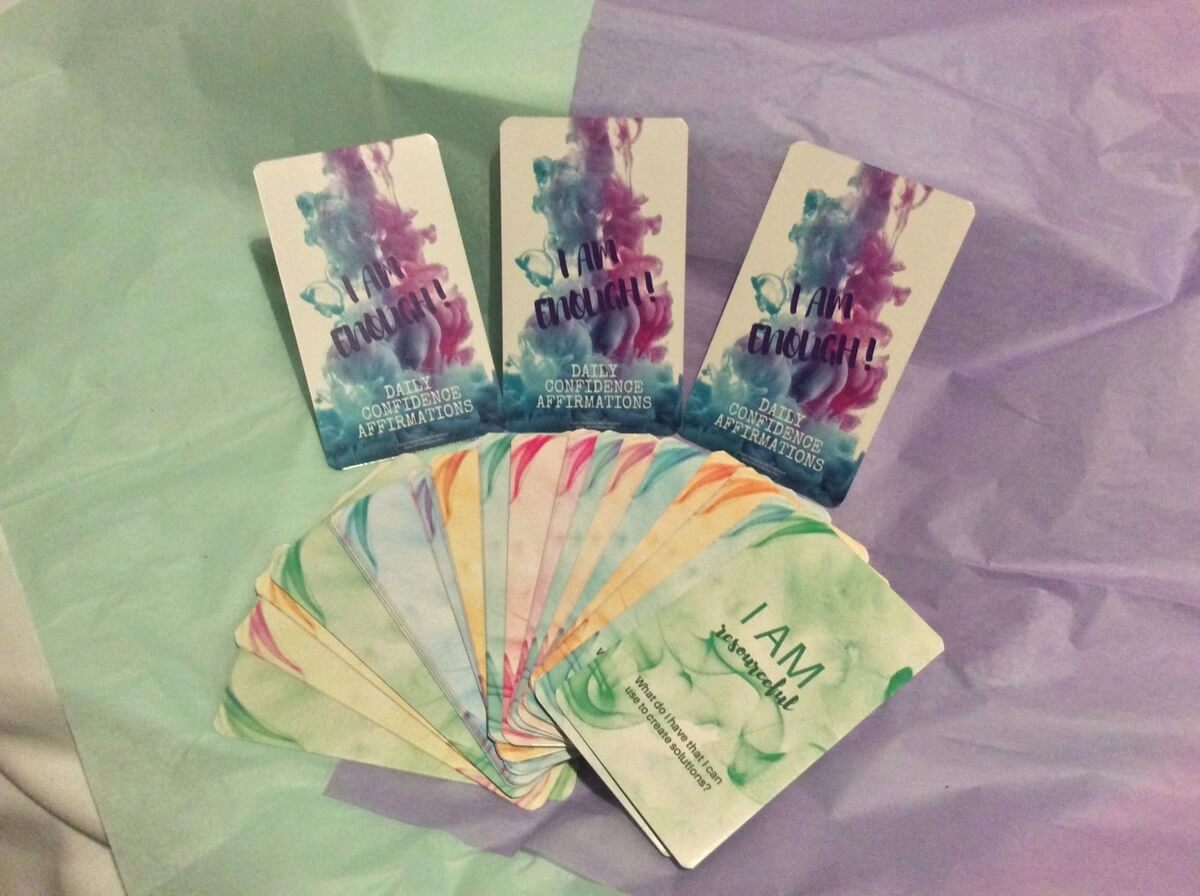 Each Pack of Daily Confidence Affirmation Cards Helps Incarcerated Women
The Daily Confidence Affirmation Cards are 52 cards designed with powerful statements and question prompts to "help you practice self-care, self-worth, and affirm your awesomeness." For each pack of Daily Confidence Affirmation Cards sold, a deck is given to a woman through Truth Be Told, a non-profit organization that provides self-discovery programs for incarcerated women. "As an ex-convict, it's incredible to help someone (in this position) and I know this daily practice does cultivate (what you need at that time)," Baker adds.