Make new "long-term friends" with our hand-picked collection of Toast favourites
We're living in a strange time, where increased lockdown measures are back, cold weather… is also back (sigh!), and you have officially watched everything there is to watch on TV. To offer you some comfort and to help with the overwhelming choice of "what should I watch tonight?" we curated some must-watch TV and movie classics to enjoy.
If you haven't watched these time-tested hits, we highly recommend that you dive in and make some new "long-term" friends. If you have watched these gems, here's your chance to rewatch, and to soothe your need for a world more familiar. Either way, we invite you to cozy into the couch and entertain yourself with tales — new and old — of dysfunction, absurdity and hilarity.
Arrested Development is one of Toast's must-watch TV & movie classics
One could say this comedy is a predecessor to Schitt's Creek — a wealthy, dysfunctional family loses everything, and son and brother, Michael Bluth, is forced to keep them in line. This series has everything, including long-running jokes, clever narration and a snobby, out-of-touch matriarch whose breakfast consists of Martinis and a side of snide. But there's more: Arrested Development also involves a vapid socialite sister, a jailbird father, a magician (sorry — illusionist) brother, a banana stand and "the chicken dance." This star-studded series starring Jason Bateman, Michael Cera, Will Arnett and Portia de Rossi will make you laugh until you cry.
One of our favourite quotes: "I mean it's one banana Michael, what would it cost? Ten dollars?" — Lucille Bluth
Watch on: Netflix
---
Grey's Anatomy
Omg. The DRAMA, the intrigue, the secret love. While we acknowledge that everything after McDreamy just wasn't the same, the seasons that came before were some of the best entertainment that graced primetime. The array of characters that drive this long-running hospital drama have many relatable qualities — some we might see in ourselves, and some we see in the people we love… but, maybe a tad less dramatic than the TV portrayal. Dive in (or back in)  and surround yourself with those more dysfunctional than you. It's great for perspective.
One of our favourite quotes: "Pick me. Choose me. Love me." — Meredith Grey
Watch on: Netflix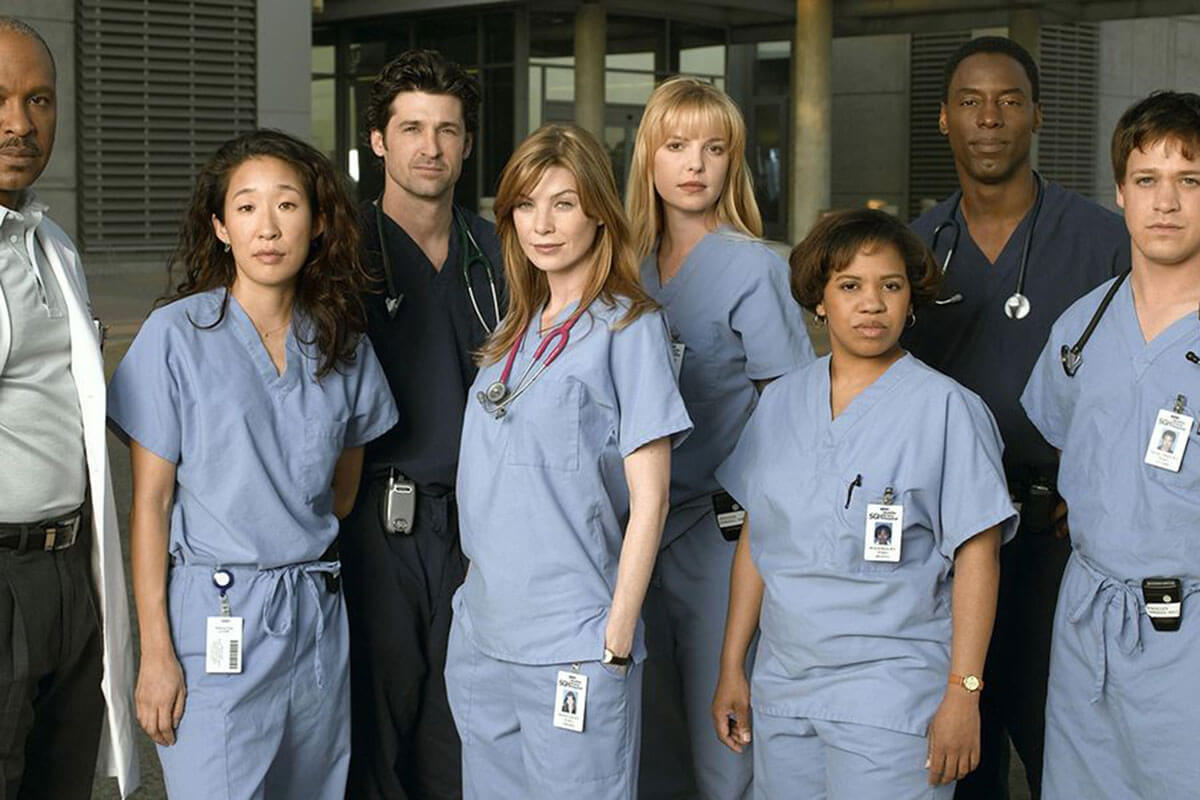 ---
Community – one of our four must-watch TV & movie classics
Another show bedazzled with stars! Characters played by Alison Brie, Donald Glover and Chevy Chase form an unlikely community (a Spanish class study group) when they attend community college.
Watch friendship, romance, competition and the occasional paintball battle play out among this group of quirky characters as they meander their way through Greendale Community College.
One of our favourite quotes: "I was so unpopular in high school, the crossing guards used to lure me into traffic." – Annie Edison
Watch On: Prime Video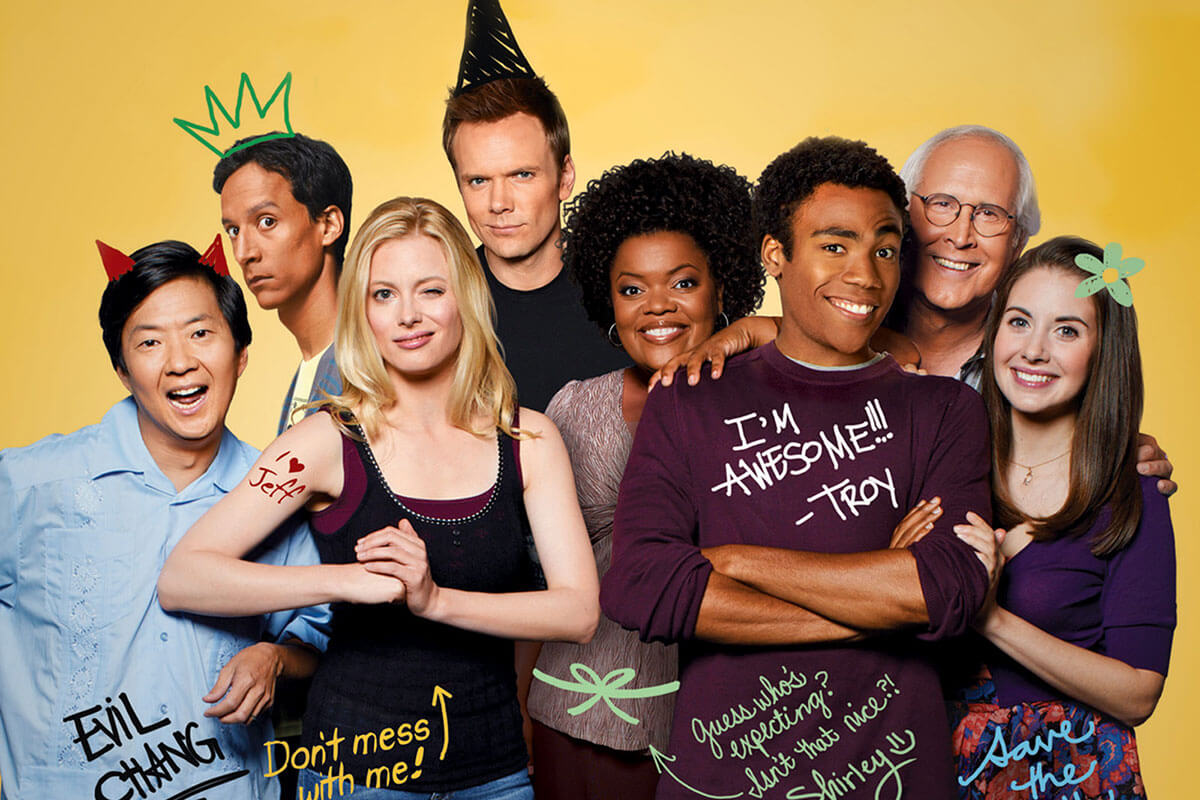 ---
Bridget Jones's Diary
We can't publish this list without mentioning the hilarious, the klutzy, Bridget Jones. Technically, it's not a series, but the Jones franchise has enough movies to get you through at least a couple of winter nights. Every woman can relate to Bridget at some point in her life, which makes her so loveable and enjoyable to watch.
If you ever need a pick-me-up, get your pajamas on and enjoy the dramatic opening solo where Bridget performs "All by Myself" by Celine Dion, while shitfaced and alone on NYE. Then, be equally entertained by Bridget's ridiculous mother, her supportive-yet-dysfunctional urban family, the swoony Mark Darcy and his arch-enemy Daniel Cleaver. This is British comedy at its chick-flick best. If you haven't watched this, you most certainly have a gap in your pop-culture education and we urge you, nay, command you to watch this, A.S.A.P.
One of our favourite quotes: "Christ, is that blue soup?" – Daniel Clever.
Watch On: Netflix