When your schedule is jam-packed, it can feel like there's no time to sit down and mindfully eat a nutritious meal. On busy days like this, having healthy snacks on-hand is essential for keeping your energy levels up and your blood sugar balanced.
10 Healthy Snacks to Help You Stay Full
Luckily, there are plenty of healthy, nutritious and convenient snacks available that you can keep in your bag to munch on in between meetings, classes or whatever else you have on the go. Here are just 10 options that will help you stay full and energized throughout the day:
1. Apples and Almond Butter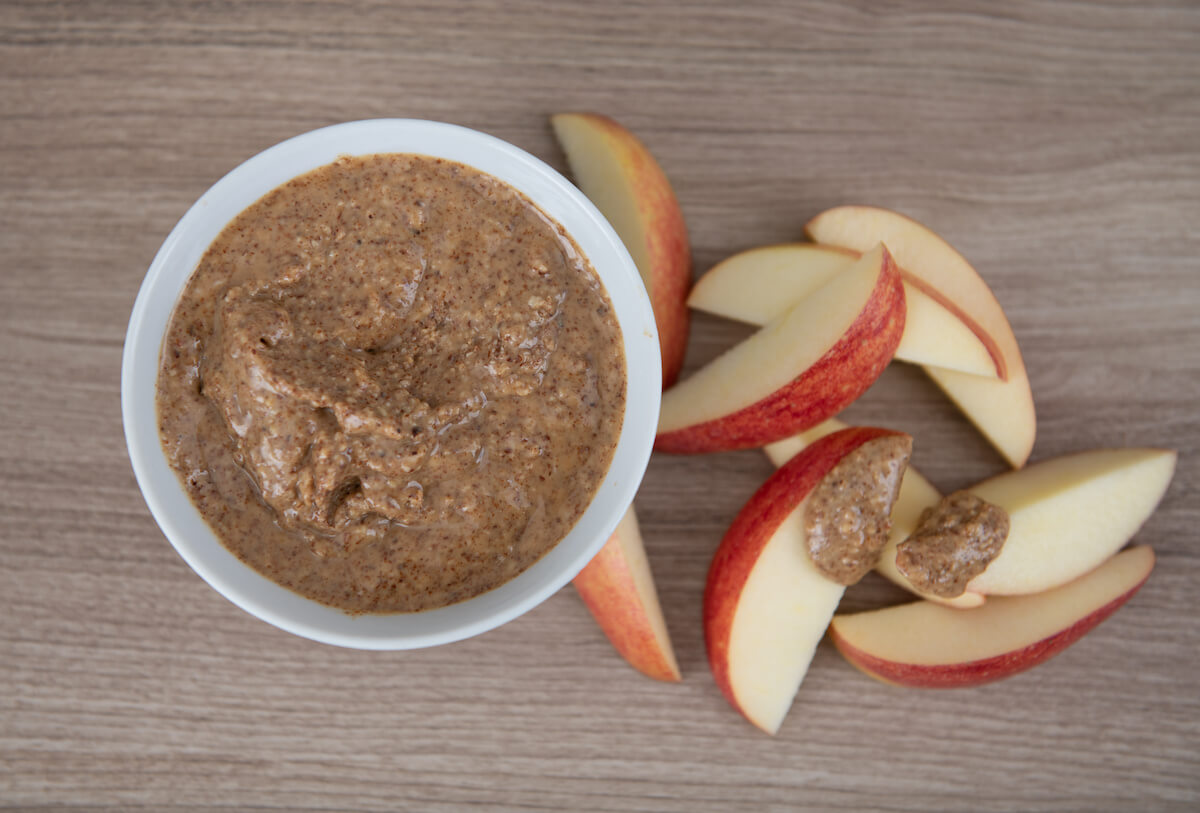 If you're craving something slightly sweet and nutty, apples and almond butter make for a delicious combo. The carbs from the apple will keep your energy levels up during the day, while the fat from the almond butter will keep you satiated for longer.
2. Greek Yogurt and Berries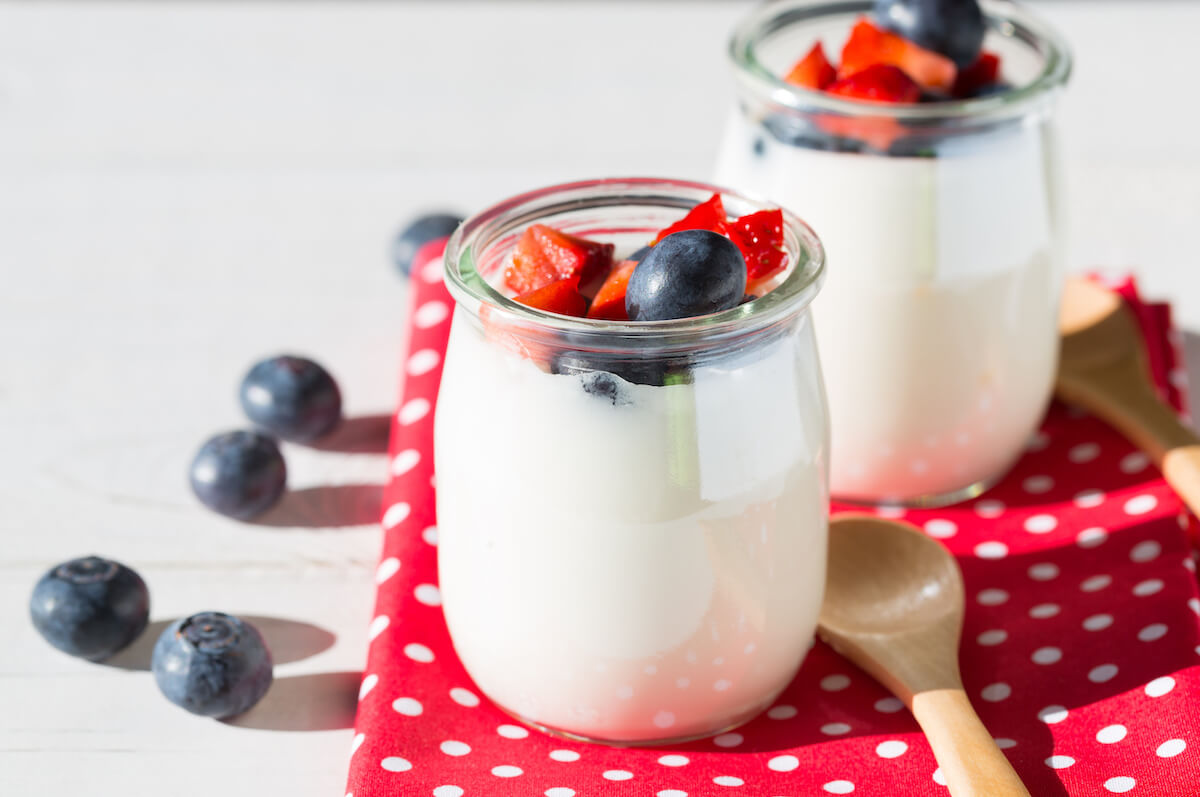 With 10 grams of protein per 100 grams, Greek yogurt is a solid source of protein and one of the best healthy snacks to eat any time of the day. Top it with some berries and honey to satisfy your sweet tooth and add some color to your bowl.  
3. Protein Bar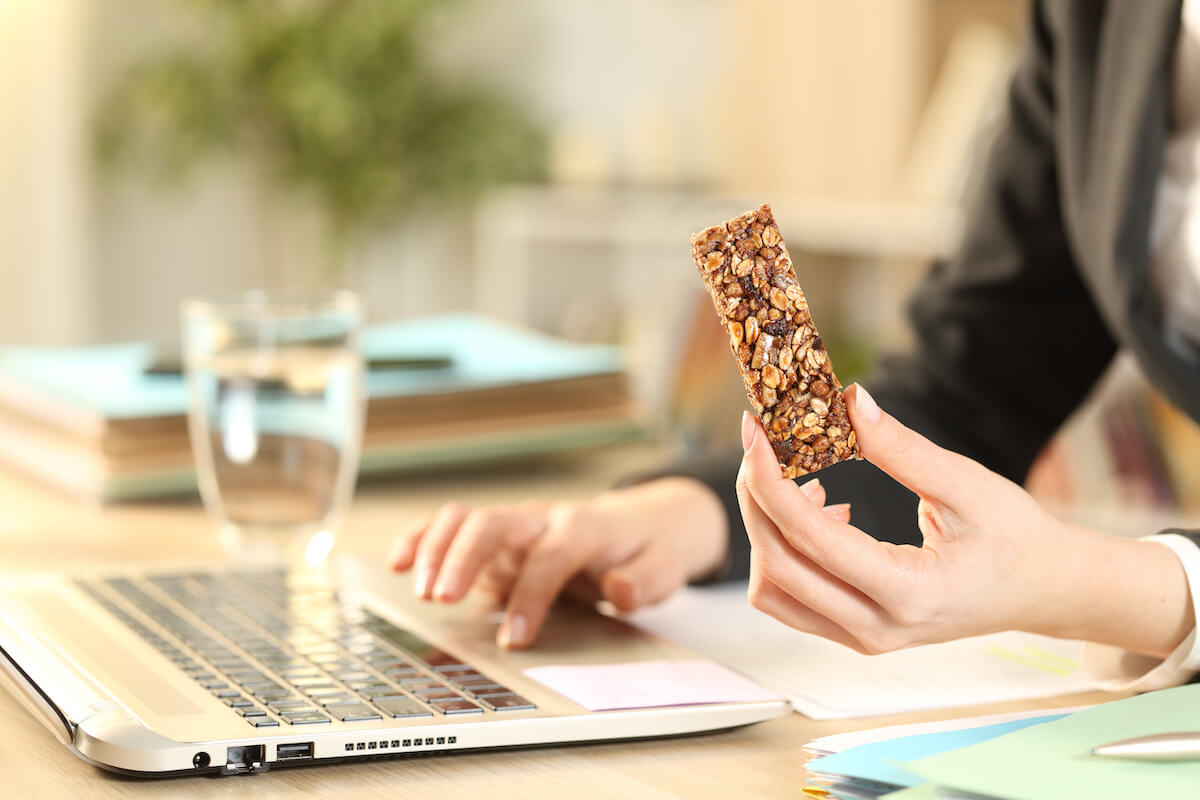 Since they typically come in a wrapper and don't easily go bad, protein bars are another convenient snack option for when you're out and about. Choose a brand with limited processed ingredients and at least 10 grams of protein to stay full until your next meal.
4. Carrots and Hummus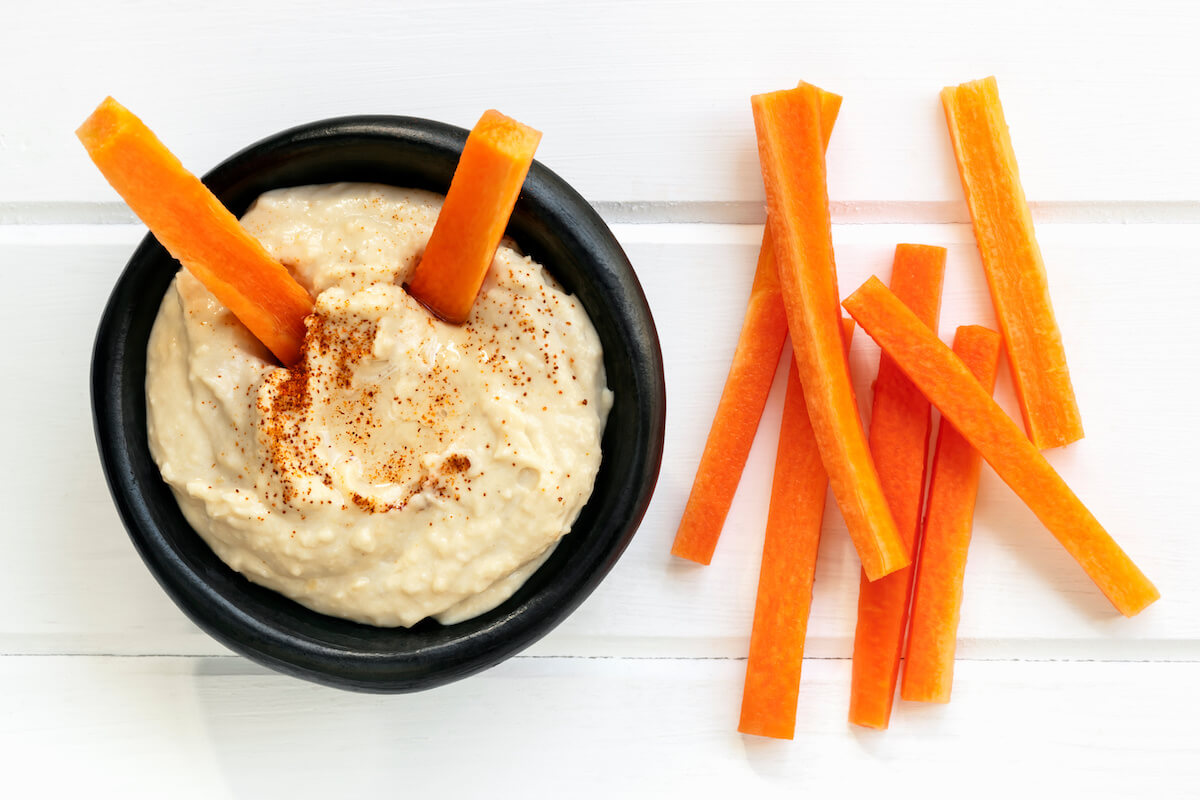 Hummus is another option for healthy snacks that includes a satiating source of heart-healthy fat. Pack it in your bag alongside some carrots and celery for a dose of fiber and micronutrients, and you've got yourself a delicious snack.
5. Nuts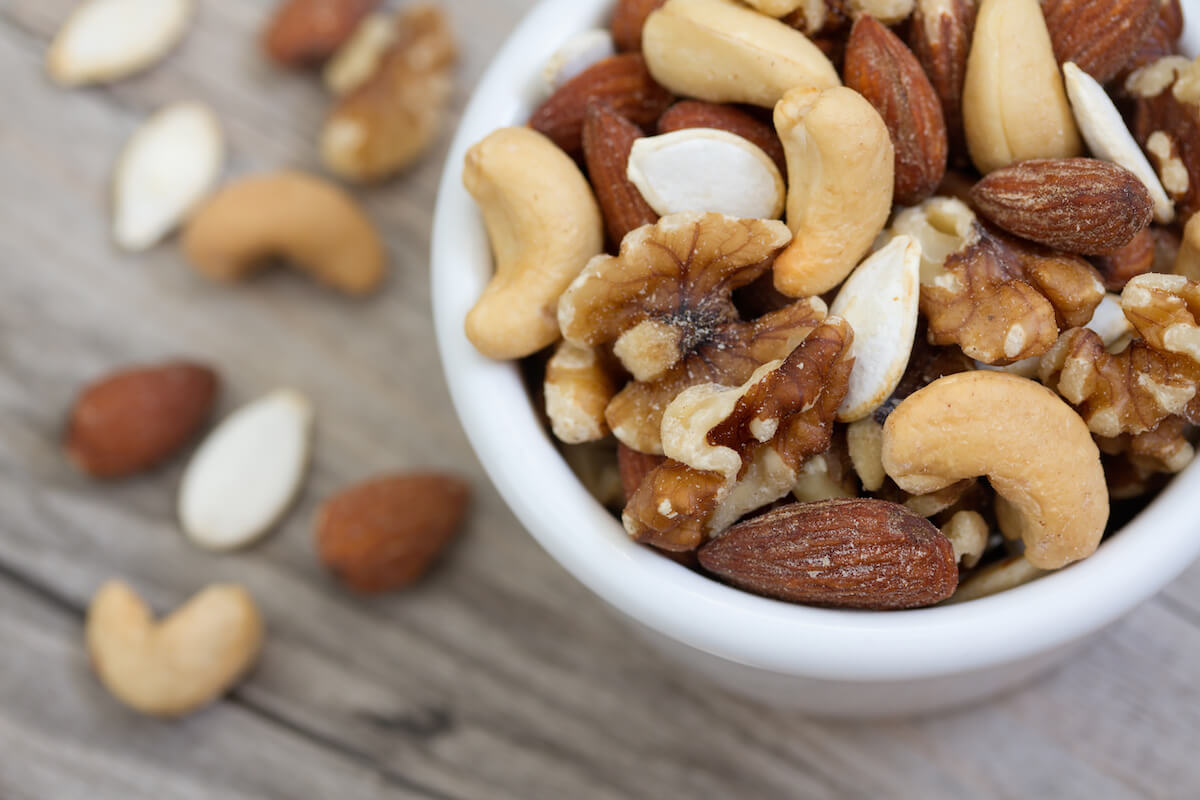 Mixed nuts like cashews, almonds and peanuts offer a source of fat, carbs and protein without taking you on a blood sugar roller coaster. Plus, you can easily pack them in a reusable bag or a glass jar for a convenient on-the-go snack.
6. Boiled Eggs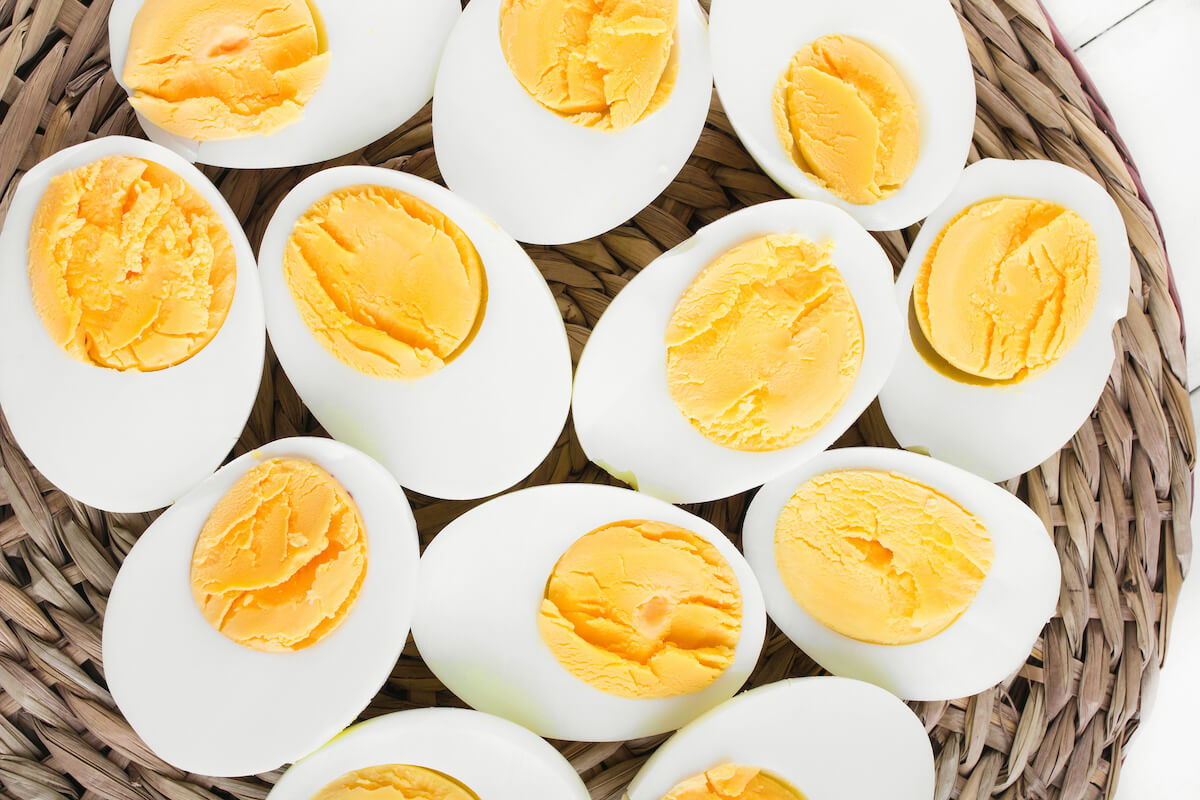 Depending on your health and nutrition goals, you may be looking for a high-protein snack that's low on carbs. In that case, a few boiled eggs will provide at least 18 grams of protein and hardly any carbs, which will keep you satiated and energized without a blood sugar crash.
7. Edamame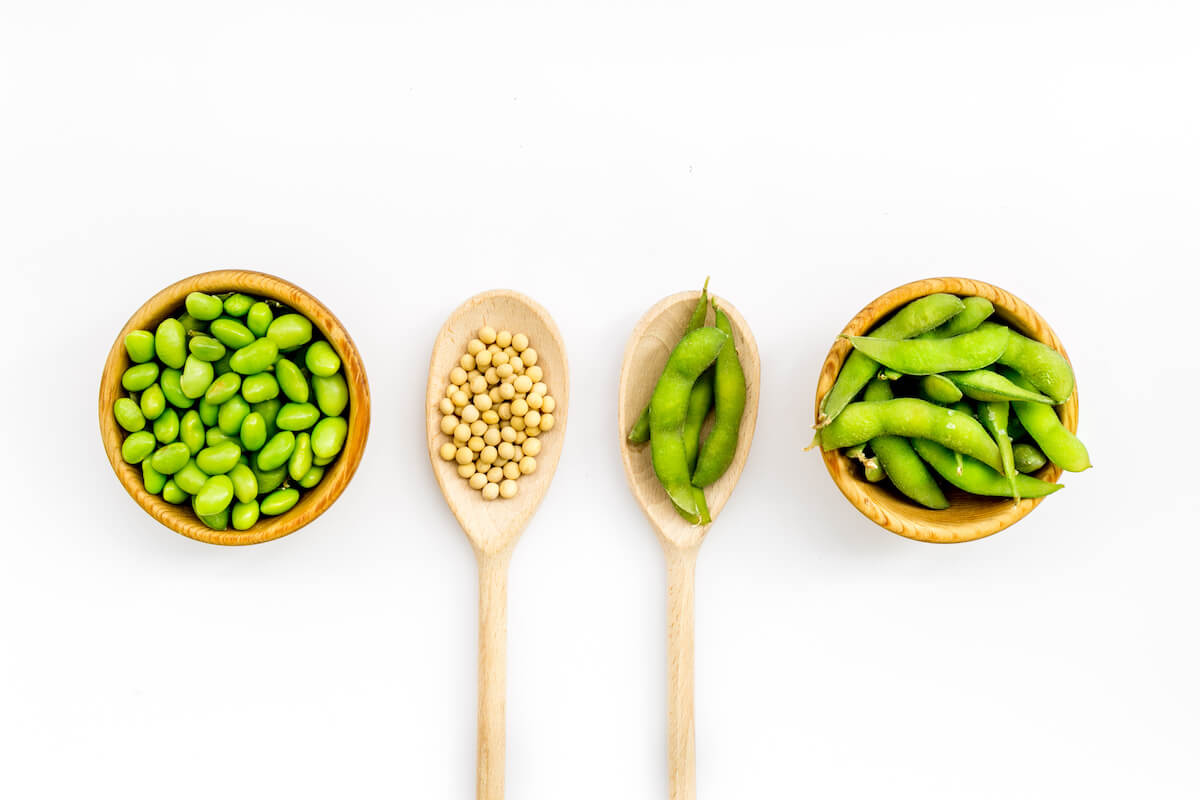 If you're on the hunt for the perfect plant-based snack that's high in protein, edamame just might be your best bet. Packed with protein, vitamins, antioxidants and minerals, edamame beans offer a ton of health benefits like blood sugar regulation, a decreased risk of heart disease and stroke, and stronger bones.
8. Cheese and Crackers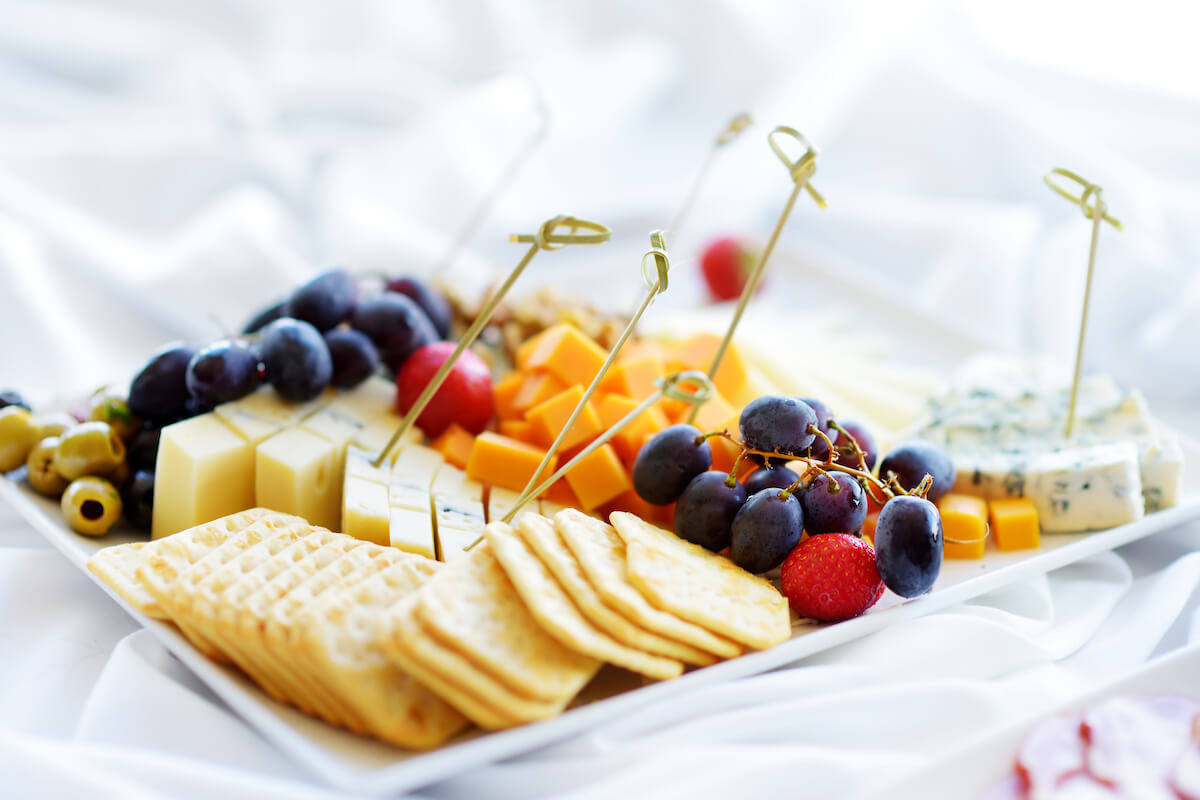 Despite what your local wellness influencer might say, cheese and crackers can potentially make for a balanced snack option, provided you're not sensitive to ingredients like dairy or gluten. Cheeses like Swiss, cheddar or mozzarella provide a satiating dose of protein and fat, while the crackers can offer fiber, carbs and healthy whole grains — depending on the brand you choose.
9. Protein Smoothie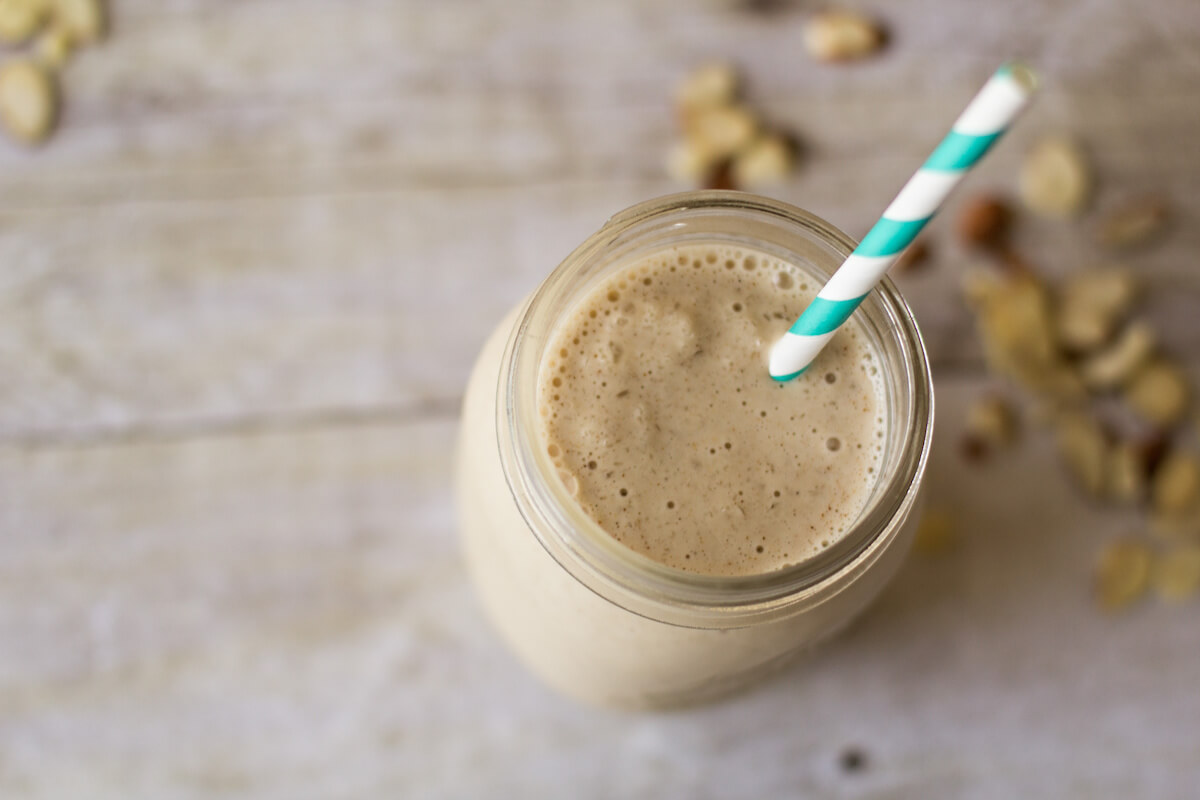 As another easy, on-the-go option that can be transported in a glass mason jar or travel mug, a protein smoothie is an excellent between-meal option that can provide plenty of micronutrients, protein and fats — not to mention, this is one of the healthy snacks that typically taste delicious. Check out this guide to creating the perfect protein smoothie from Eating Bird Food for a run-down.
10. Cherry Tomatoes and Mozzarella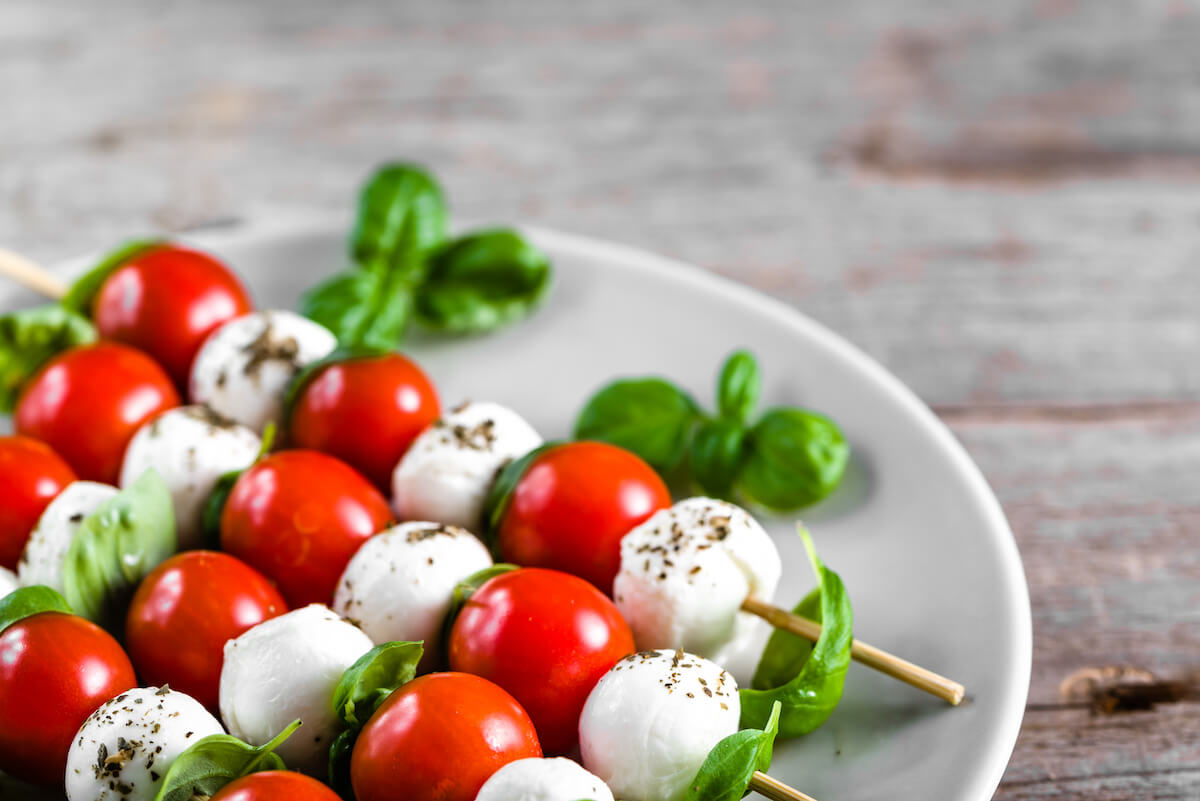 Another great snack option for cheese lovers is mozzarella cheese paired with cherry tomatoes. Loaded with vitamins, potassium and lycopene, which can help to fight free radicals, limit damage from the sun, and even improve cardiovascular health, cherry tomatoes pack a serious punch when it comes to nutrition. Drizzle your tomatoes and cheese with some balsamic vinegar and olive oil for the perfect mid-day snack.
You might also like:
Lead image by tbralnina/Adobe Stock.