Photos by Karen Kimberly Photography
Owner Chantelle Miller was all set to open Vivacious Boutique in Saskatoon's University Heights neighbourhood at the end of April 2020. Then, well, conventional clothes shopping changed drastically. Luckily, Chantelle was quick to shift to Vivacious Boutique online shopping – a social media-based, personal shopping business model. Toast spoke with Chantelle about her ingrained motivation to serve her clients, as well as summer 2020 clothing trends.
Why did you want to open Vivacious Boutique when so many other stores are closing? What are you doing differently in these unusual times?
"After going though my own personal-excavation, I'm motivated to enrich people's lives through their self-image and self-perception. Clothing is a key part of that. With COVID-19, booking clients for individual, couples or group personal shopping has worked out really well. By posting new clothing items on social media, I can spark interest that way. I've had great feedback from my guests."
What brands do you carry at Vivacious Boutique?
"I carry Celebrity Pink and Numero denim, Chinese Laundry footwear, Ocean Drive and Vintage Havana loungewear, Sadie & Sage, Molly Bracken, Esqualo, the Pink Martini Collection and the yoga-inspired Spiritual Gangster line. I also carry many other lines and always have little surprises coming into the boutique."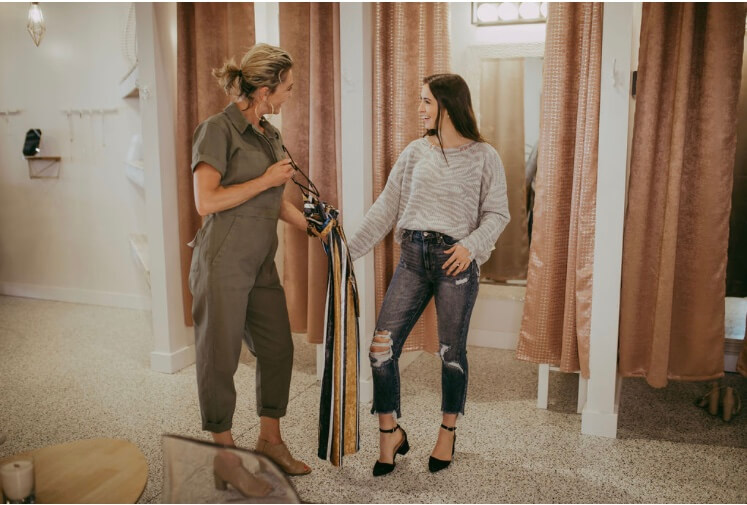 Who is your target client?
"Women ages 20 to 60. My two teen daughters also find things they love and do modelling for the boutique! For women, we have sizes XS through XL. For men, we carry sizes small to 6XL and my son will often showcase the men's line."
What can clients expect during their shopping experience?
"I've created a platform that easily allows for exclusive couples shopping by appointment and also for individuals and larger groups (like birthday parties and stagettes) by appointment. We start the appointment off with beverages and snacks; there are three change rooms and a large seating area with an open concept. Clients always love the experience. I encourage people to reach out to me by email at vivaciousboutiqueyxe@gmail.com or through Facebook or Instagram to book an appointment. I book about an hour to an hour and a half for individuals and couples, and approximately three hours for groups. Plus, there is no minimum spend."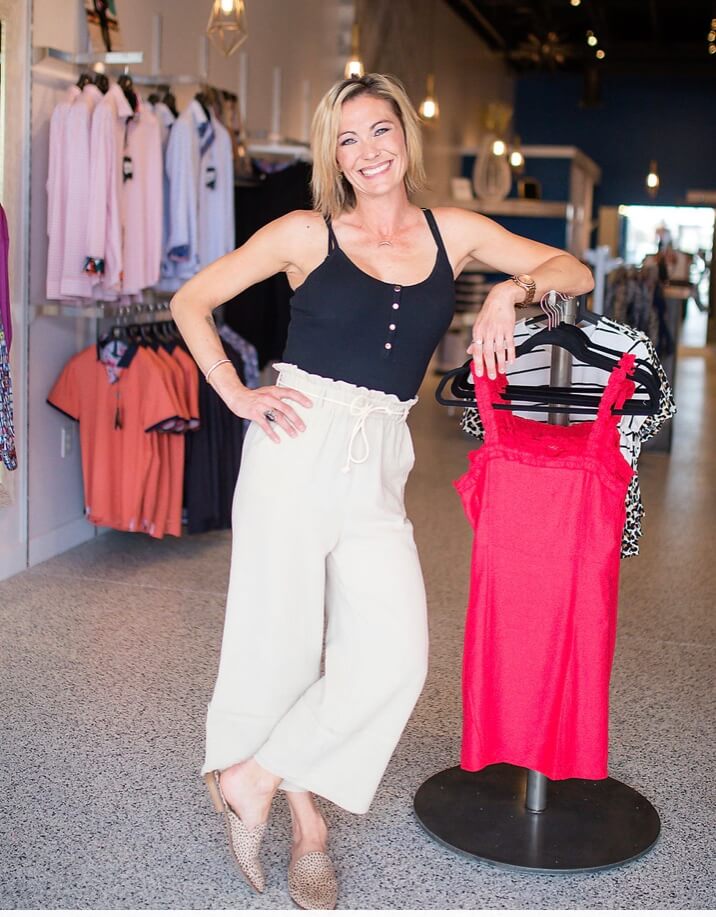 Tell us about the men's clothing line that you carry.
"Au Noir is a Montreal-based company. Their men's line is known for its attention to detail, stain-resistance, shrink-resistance and offers luxurious cottons, exceptional stretch, comfort and style. I noticed that there was nowhere for Saskatoon men to shop in this part of the city, so I'm thrilled to make the Au Noir line available."
What is the hottest must-have item this summer?
"Tie-dye is hot for women, whether that's a shirt, dress or matching sweat suit. Essentially anything high-waisted, animal prints, biker shorts and jumpsuits take the guesswork out of pairing an outfit together. For men, it needs to be easy and comfortable. I like the look of a light button-down shirt paired with a skinny pant."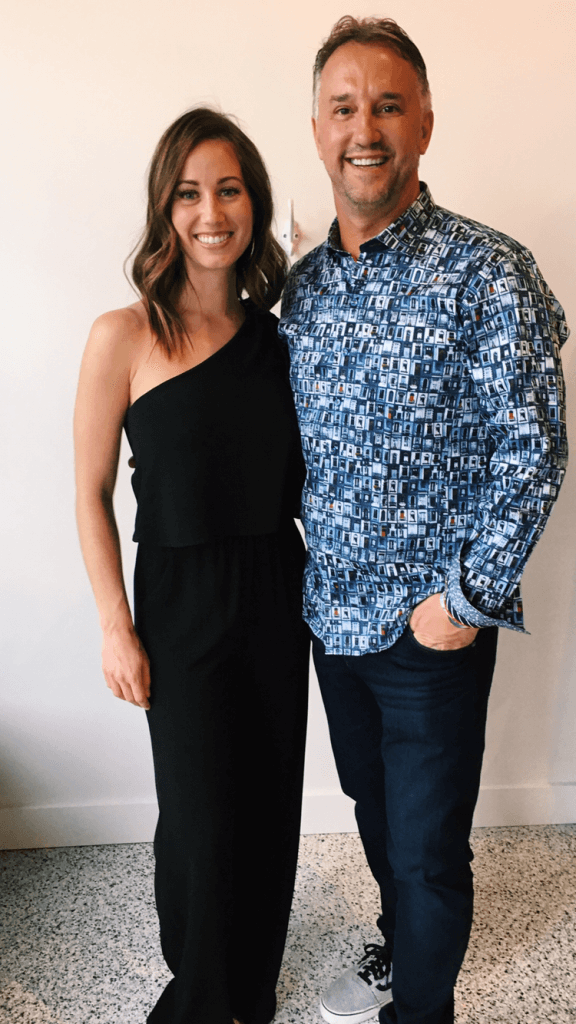 "Our private shopping experience at Vivacious Boutique was exceptional! Owner Chantelle Miller created a comfortable, personal, hands-on session that we truly enjoyed together. Playing dress-up and taking pictures was a lot of fun. Compared to regular shopping, we tried on more items since we didn't feel rushed or that we were hogging a changeroom. And, of course, the freedom of no one watching allowed us to be a little silly and provided many laughs! The wine and charcuterie board were a nice touch as well. We highly recommend booking a private shopping session at Vivacious Boutique, either with your partner or with girlfriends, for a spectacular day or night out!" —Darren and Whitney Sander