Athletes are idolized not only for their stamina and strength, but for their perseverance and mental toughness. Enduring strict diets, long training hours and time spent away from family are some of the most common sacrifices top-level athletes need to make. On top of that, there are some athletes who also must overcome multiple challenges. From Francis Ngannou escaping Cameroon, to Manny Pacquiao overcoming poverty, find out more about these inspiring athletes and others who've overcome all odds to rise to the top and succeed in their fields.    
Inspiring Athletes That Made Their Mark in History 
Here are five inspiring athletes that defied the odds and made their mark in sports history.  
1. Francis Ngannou   
The UFC icon went through astonishing lengths to fulfill his dream of becoming a professional fighter. Raised in Batie, Cameroon by a single mother, Francis Ngannou used to walk six miles to school every day. At 26, Ngannou decided to commit his entire future to becoming a pro MMA fighter, but he faced one significant challenge – escaping Cameroon. It took 14 months of evading police and border patrol and living in a forest before he arrived in France.  
Sleeping on the streets of Paris, Ngannou pushed himself to make a name for himself in sport. He walked into a gym one day hoping to learn to box, which is where he learned about mixed martial arts (MMA). He made it to the UFC in just three years.   
Along the way, he was motivated by the idea of sharing his fortune. "I want to help my family, first, of course, but then I want to give opportunity to children in my country like me who have a dream to become a doctor or something," he told Yahoo! Sports. "If I reach my dream, it will give me the opportunity to help those in my country who have their own dreams and nothing else to fulfill them." 
Today, Ngannou is a UFC heavyweight champion and one of MMA's biggest stars. His courage and perseverance have inspired many – proving anything is possible. Ngannou has since returned to Cameroon. "It allows me to see how far I've come from," he told thesun.co.uk.   
2. Michael Jordan 
Michael Jordan is a legend, plain and simple. Widely regarded as the greatest basketball player to ever live and one of the most inspiring athletes of all time, Jordan initially didn't make his high school varsity basketball team. 
In 1978, Michael Jordan was a 15-year-old hoping to make it on the squad. He tried out along with about 50 of his classmates. There were 15 roster spots and Jordan —who was only 5'10" at the time and could not yet dunk a basketball — did not get one.    
"It was embarrassing not making the team," Jordan told Newsweek. He went home, locked himself in his room and cried. However, he didn't let the rejection stop him. He turned the experience into motivation: "Whenever I was working out and got tired and figured I ought to stop, I'd close my eyes and see that list in the locker room without my name on it. That usually got me going again." 
He spent his sophomore year as the star of the junior varsity team and in 1979, he grew to 6'3. That year he made the varsity squad and instantly became Laney High's best player. The initial rejection gave Jordan the willpower to become one of the most decorated athletes of all time. The retired basketball player's career includes 6 NBA championships, 14 All-Star games, and 2 Olympic gold medals. 
3. Lindsey Vonn  
Lindsey Vonn is a world champion athlete, three-time Olympic medalist and the most decorated female skier in history. At just 7 years old, Vonn knew she wanted to be a skier. At nine years old, she told her family that she was going to make it to the Olympics one day.  
Vonn is known for the physical and emotional sacrifices she made on her way to the top of her sport. Over the course of her career, she tore her ACL, shattered her arm, tore her meniscus and suffered from multiple concussions. Despite these challenges, she always took the time to recover and bounce back.  
The retired skier said her biggest motivation is her mother, who suffered a stroke giving birth to her. She said her mother always maintained optimism and confidence.  
"You know, my mom had a limp from — because of her stroke. And she was never able to bike or run or ski with me. And so I just think I can come back from my injuries, and my mother cannot, so it's a privilege for me to be able to work hard and come back. And just, I don't know, having that perspective changed the way I approached injuries and the way I approach adversity," she told pbs.org.
4. Manny Pacquiao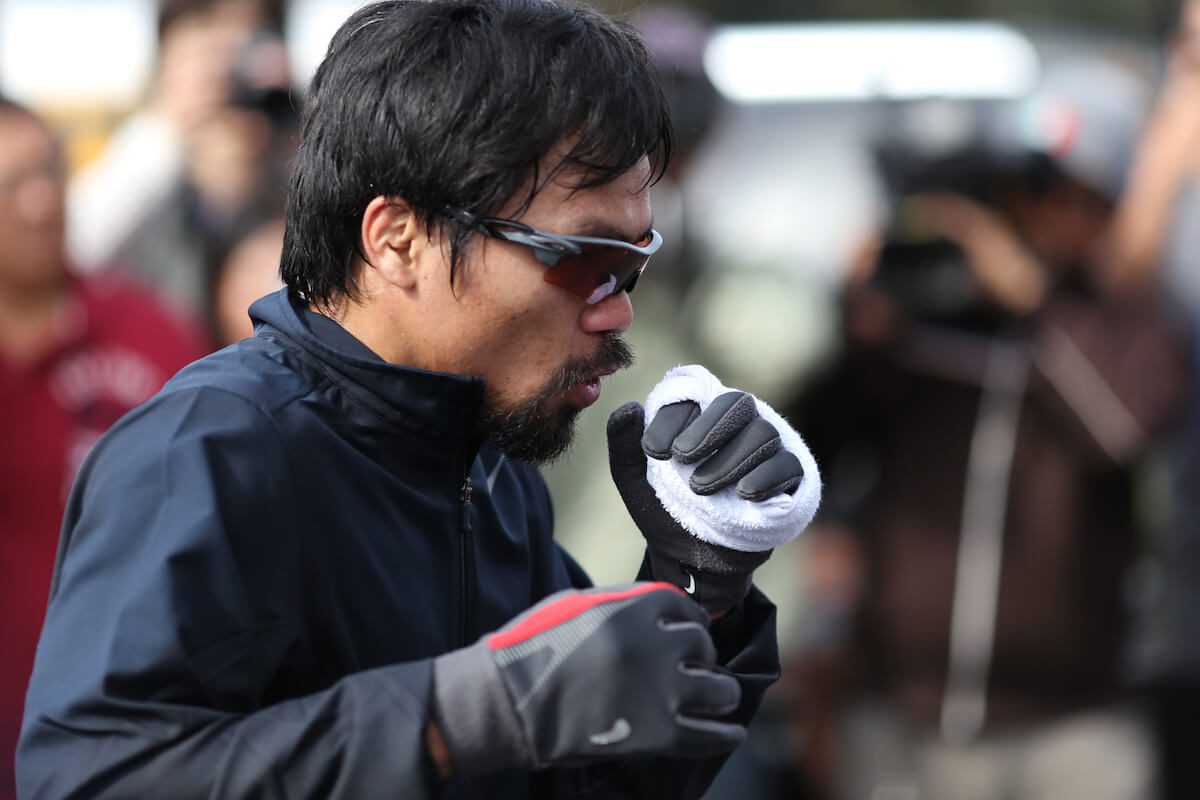 Pacquiao is regarded as one of the greatest professional boxers of all time. The former professional boxer's story is less known. Growing up in the Philippines, his life was filled with great poverty. Throughout his childhood, he recalls eating only once a day and sleeping in the streets. During that time in his life, Pacquiao was forced to use his fists as a safety tool. At just 16 years old, he made his professional boxing debut as a junior flyweight.  
Today, Pacquiao is the only eight-division world champion in the history of boxing. His 24 pay-per-view bouts have generated 20 million buys and an estimated $1.25 billion in revenue, according to Forbes.   
When he announced his retirement, he thanked his fans: "You gave me the chance to find a way out of poverty. Because of you, I was able to inspire people all over the world. Because of you, I have been given the courage to change more life. I will never forget what I have done and accomplished in my life. I can't imagine that I have just heard the final bell." 
5. Simone Biles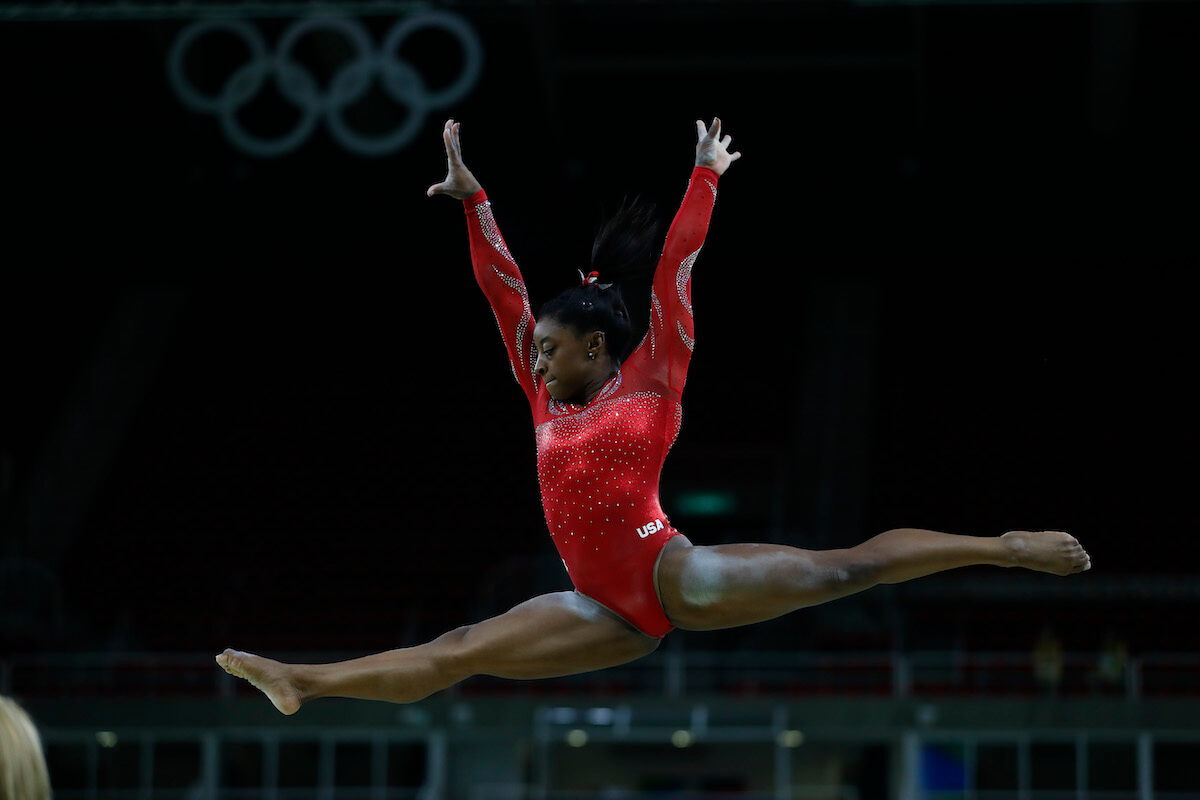 Known as the greatest gymnast of all time, and making the list of athletes giving back in a major way, Simone Biles is extremely dedicated to her sport. Growing up, she gave up school dances, football games and friends to excel at gymnastics.  
While she made many sacrifices to become the best, as a child she never could have imagined living the life she has now. Her parents were unable to care for her; her mother struggled with addiction. She remembers her life before foster care in Columbus, Ohio: eating cereal with water because the family could not afford milk. 
She was adopted into a privileged family where she was taught to be confident and proud. She quickly rose to the top of her sport. The USA gold medal gymnast has inspired many people not only because of her accomplishments, but also because she is outspoken and uses her platform and influence to speak out against injustices. She testified before Congress in November 2021, saying that federal law enforcement and gymnastics officials turned a "blind eye" to U.S.A. Gymnastics team doctor Larry Nassar's sexual abuse of her and hundreds of other women.  
Before the Tokyo 2021 Olympics (which she ended up stepping away from to focus on her mental health), she told the New York Times: "I'm going to go out there and represent the U.S.A., represent the World Champions Centre, and represent Black and brown girls all over the world. At the end of the day, I'm not representing the U.S.A. Gymnastics." 
You might also like: 
Lead image credit: "Photo of Simone Biles" by Secretaria Especial do Esporte is licensed under CC BY-NC-SA 2.0.