Definition
Bubble Party
/ˈbʌb(ə)l 'pɑː(r)ti/
Noun
A party with your social circle — your bubble of people. This is a joyful and luxurious event that usually does not exceed 5 people and is a themed night that features all things bubbles.

As 2020 draws to a close, many of us will celebrate New Year's Eve with a small, intimate gathering with the people we love. This year caused us to streamline our immediate social circles and create safe "bubbles" of friends and family. New Year's Eve is the perfect time to dress up, raise a glass and celebrate with the bubble of people who stood by you throughout the past year.
Toast wants to help you have an unforgettable night with your bubble. Create an elegant and fun atmosphere with plenty of champagne, and take your festivities to the next level with fashionable ways to integrate the bubble theme into your party outfit and beyond.
Our favourite bubbling bottles of champagne – "unbelievabubbles"
Naturally, a bubble-themed New Year's Eve celebration calls for a tall, sparkling glass of champagne. Here are a few of our fizz enthusiasts' favourite bubbling bottles.
Dripping in elegance and class, the non-vintage Taittinger Brut La Francaise Champagne is stunning and rich and displays style and superior overall balance — just like 2020 has, right?
We love the bright acidity of Moet & Chandon. This luxurious French fizz has an array of flavours like toasted nuts and baked bread — a perfect tribute, since we all became baking masters in 2020.
Ring in the new year with Veuve Clicquot Brut Yellow Label. Dry to taste, this celebration essential offers a unique element of spice that perfectly balances its signature creamy, toasty flavours.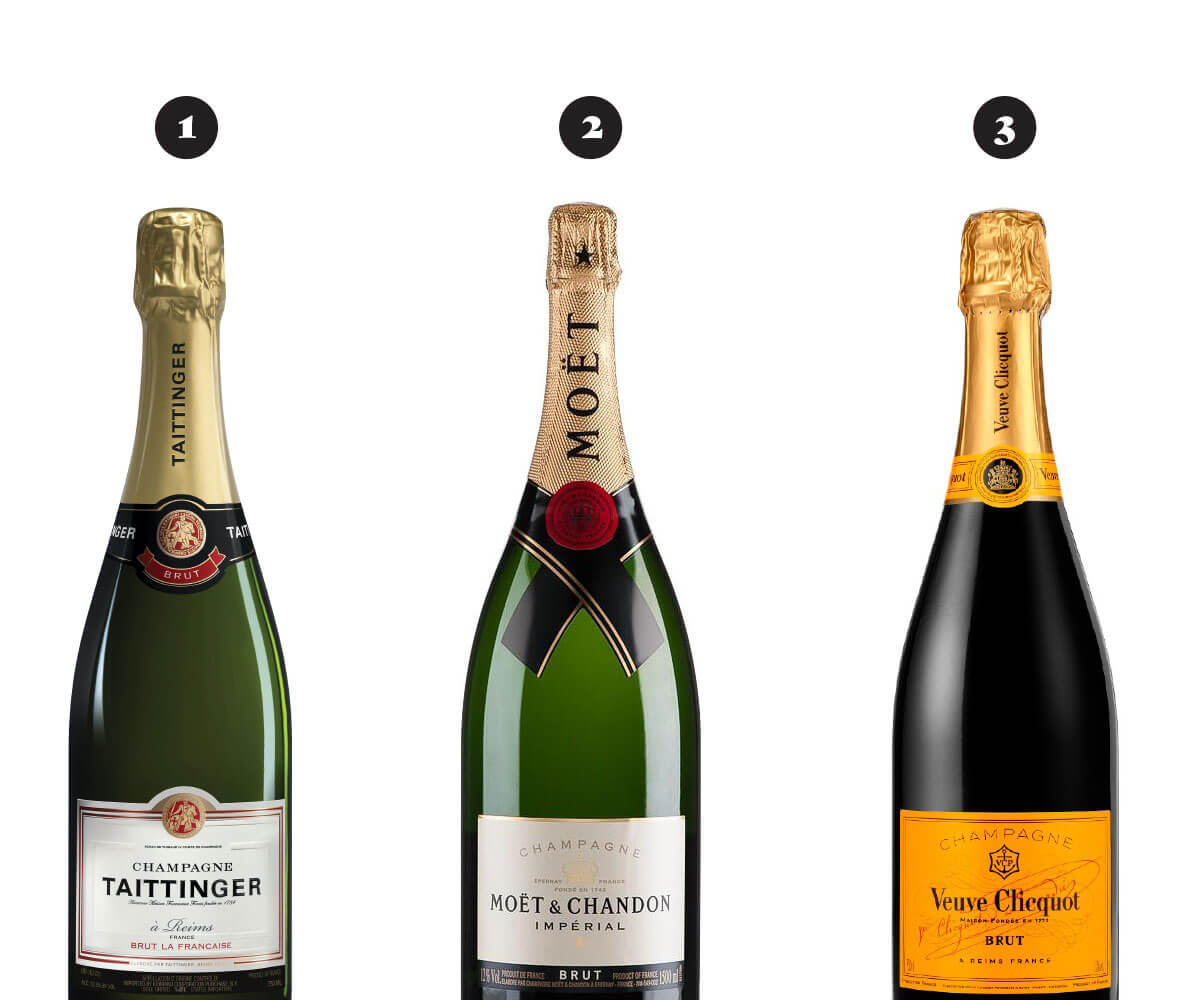 Toast Tip:
Everything. In. Miniature.
Charm your guests with single-serve mini Moets with attachable flute toppers. The individual size not only feels posh (and is undeniably cute), it also helps reduce the stack of glassware that awaits post-party. With the flute topper, you can sip straight from the bottle as you say hello to 2021. Mini Bottle
Champagne & glam party outfits that will pop at your bubbly party
Parties are always fun when you get to dress up. The bubble theme lends itself to fun fashion options, from sparkles to actual bubbles.
Shine Bright Like a Diamond
Make a stunning statement with a glitzy accessory like this Rebecca Minkoff clutch from Hudson's Bay
Slip into a Champagne Supernova
Be your own glittering galaxy in this champagne sequin dress from Fashion Nova
Bubbles are Better
Embrace the bubble theme with this playful, avant-garde piece from ETSY
More is More
Take your look to the next level with this glamorous, Urban Decay Heavy Metal Glitter Eyeliner
Toast Tip:
Give your NYE look an eye-catching accent with a mist of glittery hairspray.
Complete your look with a swipe of glimmering nail polish (get a few extra bottles to gift as party favours at the end of the night!)
Instead of throwing confetti at midnight, top your themed evening off with a cascade of bubbles — give guests individual bottles of bubbles to blow when the clock strikes 12.
Try these holiday entertaining ideas!