Inspired Outcomes founder Kim Marie McKernan grew up in Buffalo, New York. She founded Inspired Outcomes in October 2019 to help business owners bring their vision to life with a dynamic, purpose-driven brand.
Kim was the first generation of her family to go to university. After graduation from Syracuse University, she went on to get her first full-time job at General Motors. "I was 21 years old, and I was responsible for 50 people and $500 million of equipment. I learned so much," says Kim.
During her career, Kim also earned her MBA (in marketing) from the University at Buffalo School of Management and her MS from the International Center for Studies in Creativity at Buffalo State College. She spent 18 years in leadership roles in global marketing communications with Moog Inc. During that time, she travelled throughout Europe and Asia for her work (for those who are curious, her favourite destinations are New Zealand and South Africa).
During her second Master's degree, Kim studied the concept of Appreciative Inquiry as a collaborative, creative and positive way to lead change. "Appreciative Inquiry starts with strengths and successes and, in my experience, this approach leads to great results," says Kim.
Today, Kim is a Buffalo-based marketing leader, facilitator and speaker. She collaborates with freelancers and agencies to bring her Inspired Outcomes clients the best-possible branding results. "I began by testing my Build a True Brand process in Buffalo and I've now expanded nationally and internationally. Since opening, I've served more than 50 clients in industries all over the map – from a record label to an epoxy coating manufacturing business. I don't believe in a cookie-cutter approach to marketing and branding. I love to see a client's vision come to life or a beautiful new website and logo," says Kim.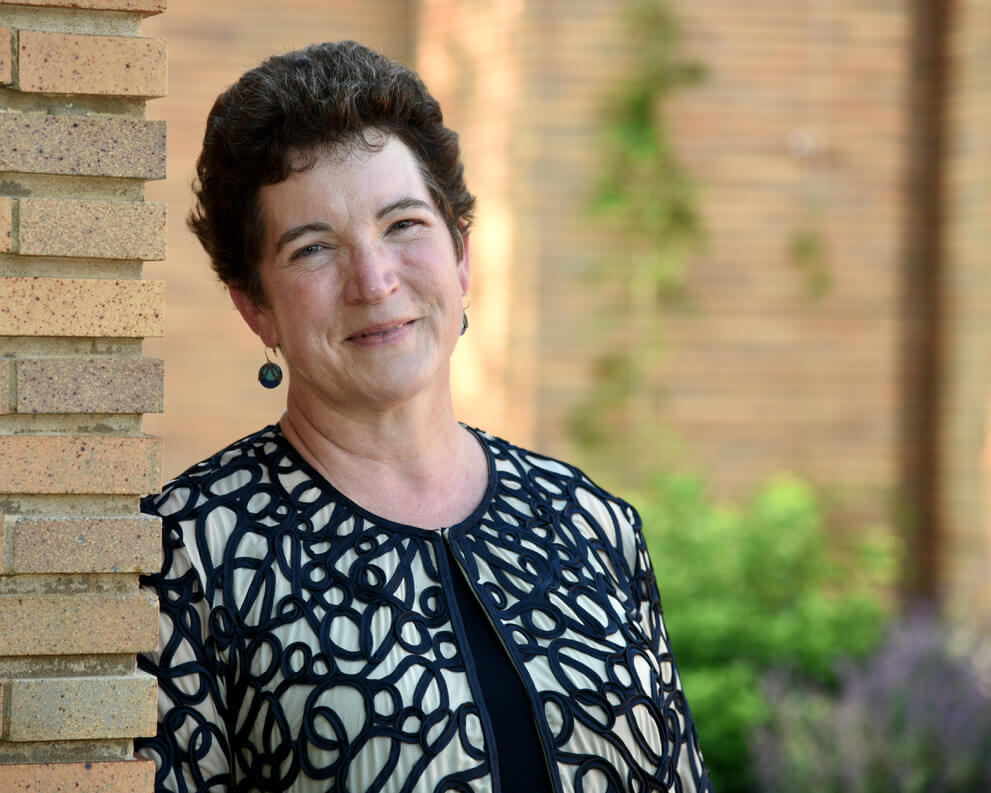 She describes her "sweet spot" as two types of clients: new businesses that need their vision branded and existing businesses that need a brand refresh or renewal. All her clients are businesses that value excellence and want to elevate their brand. Kim is adamant that working with leadership directly is key to successful branding.
"I'm passionate about the business concept of a True Brand – the idea that your brand is held in the perception of your customers. Is your current brand helping you generate results and grow with loyal, repeat customers? Does your brand set you apart in the marketplace? In my experience, very few people take the time to consider their business and brand through the customer lens. With an Appreciative Inquiry approach, I'm able to include customers in the development process," says Kim. In fact, Inspired Outcomes offers a True Brand assessment for free on its website.
With the COVID-19 pandemic and the sudden need to communicate and do business virtually, Kim has become "fascinated by the future of work." She is part of both the start-up and freelance communities in Buffalo. Kim is particularly interested in the resulting shift away from traditional corporate careers mid-pandemic. She believes there are two reasons behind this shift: the issue of homeschooling and childcare during COVID-19 and the need for individuals to have "a sense of purpose in their professional lives."
Kim publishes a monthly blog on the Inspired Outcomes website and she welcomes new readers. Blog topics include Why it's so hard to create your own True Brand; Going beyond DIY marketing; and Five opportunities to reinvent yourself and your organization.
In her spare time, Kim is a senior docent at the stunning Darwin Martin House in Buffalo. Designed by acclaimed American architect Frank Lloyd Wright, the Martin House was built between 1903 and 1905. Kim celebrates the city of Buffalo's recent renaissance and how "vibrant and fun" her hometown has become.