There's no doubt that Crown Corporations are a part of Saskatchewan people's daily lives. We have become accustomed to relying on Crown utilities for our quality of life in this beautiful prairie province. So, when the pandemic hit, it was a natural response to be going the extra mile.
However, Crowns provide even more than utility services. In addition to SaskTel, SaskPower, SaskEnergy and SaskWater, we enjoy quality insurance and Auto Fund services from SGI, first class entertainment opportunities from SaskGaming and benefit from a world class innovation and technology sector thanks to the supportive environment of SOCO. These benefits are what we have come to rely on during what we would now characterize as 'normal' times.
CIC Saskatchewan's Crown Sector Provided Programs & Support during COVID-19 Pandemic
Since March 8, 2020, when the first case of COVID-19 was confirmed in Saskatchewan, these have been anything BUT normal times. It was then that we found out just how much more our Crown corporations will do for the people of the province.
The Province declared a health state of emergency on March 18, 2020, which caused a massive shutdown of the provincial economy. Residents and businesses faced a situation never before experienced for generations causing economic hardship across the province. The Crowns recognized this and worked together with Crown Investments (the Crown holding company) and the government to provide relief.
Minister of Crown Investments, Honourable Joe Hargrave, addressed the situation. "The Government of Saskatchewan recognizes that Crown utility customers are facing unprecedented economic hardship due to the COVID-19 Pandemic. To help mitigate that hardship, we introduced several programs to help offset financial pressures for customers."
Temporary relief programs, online service options & contributions
The Crown sector response to the COVID-19 pandemic included temporary relief programs for customers, online service options to encourage social distancing while still being able to access services, and made corporate and personal contributions to food banks and shelters.
"The role of public utilities includes a responsibility to support the people of the province during times such as these. This is what we are trying to do while continuing to provide critical utility services across Saskatchewan," adds Minister Hargrave.
In addition, there are uplifting customer stories of Crown employees going the extra mile to help out. We wanted to take this opportunity to share those with you. Toast recognizes the Crown sector's quick and thoughtful response to the impacts of the pandemic. We are proud to profile the many Crown initiatives below.
Temporary Relief Programs
Saskatchewan's Crown corporations have implemented temporary relief programs to support stakeholders and the Saskatchewan economy during this time.
Crown Utility Interest Waiver Program
Effective March 18, 2020, Crown utilities (SaskTel, SaskPower, SaskEnergy and SaskWater) provided customers with the option of a six-month interest waiver program to help residents and businesses deal with the economic impacts of the COVID-19 pandemic.
Over the coming six months, late payment and interest charges are waived. Collections and service disconnects are also discontinued for this six-month period.
At the end of the six-month period, to help customers get back on their feet, any balance outstanding can be paid back over the next 12 months through equal monthly installments with no additional interest charged. In total, this provides customers with a period of 18 months to recover from the impact of the pandemic on their finances.
The goal is to provide customers with some relief during a very difficult period that is impacting both personal and economic wellbeing. For those experiencing hardship at this time, it is CIC's sincere hope that this will help offset some of the stress and worries people and businesses have.
SOCO (Innovation Place Regina and Innovation Place Saskatoon) Rent Relief Program
Some of SOCO's research park tenants have experienced financial hardship caused by the pandemic. Many of the tenants are small and/or start-up businesses. SOCO has worked with several of these non-government tenants to defer a portion of rent payments for a limited period of time without penalty. Tenants will be required to pay the amounts deferred within a timeframe agreed to by both parties. 
Going the extra mile, SaskTel waived data charges
SaskTel provided a two-month service credit to all SaskTel customers currently signed up to the federal government's Connecting Families initiative for low-income families. This initiative helps bridge the digital divide for families who struggle to afford access to home Internet and provides eligible families with High-Speed Internet with unlimited data at a subsidized price.
SaskTel waived data overage charges to June 8, 2020. There were no data overage charges (domestic data) for business or consumer customers, on SaskTel's postpaid Wireless plans, noSTRINGS Prepaid wireless plans or SaskTel fusion Internet plans from March 17 to June 8, 2020.
SaskTel also continues to provide additional free content to its residential maxTV and maxTV Stream customers, with current access to over 50 channels on free preview to support customers' efforts to entertain families and continue learning opportunities during the isolation period.
SGI encouraged online transactions
If customers are facing financial challenges as a result of the COVID-19 pandemic, SGI will work with them to find solutions. Customers can call SGI's Customer Service Centre at
1-844-TLK-2SGI (1-844-855-2744) to discuss options.
SGI's MySGI.ca continues to break usage records with many customers choosing the online platform to complete transactions such as vehicle registration renewals and cancellations, registration eligibility declarations, driver's licence payments, scheduling an appointment for a written driver exam and auto claims.
SGI is also encouraging customers to contact their motor licence issuer over the phone or via email to complete many SGI transactions.
Sponsorships & donations were part of going the extra mile

A number of Crown corporations have made donations and contributions to charitable organizations to help those in need during the COVID-19 pandemic. Saskatchewan's 32 food banks have issued an urgent plea for monetary donations to help keep families and individuals fed during the COVID-19 pandemic.
In an average month, Saskatchewan's food banks support approximately 40,000 residents. As a result of the impact of COVID-19, that number is expected to rise by 25 to 50 per cent. SaskTel, SaskPower, SaskEnergy and SGI each donated $25,000 to the Saskatchewan Food Banks Association. SGI contributed another $5,000 each to the provincial food banks in Alberta, Manitoba and Ontario, where they have business operations.
These Crowns also encouraged their employees to show their community spirit and personally donate to the food banks and collectively matching the corporate contributions. To make donations to the Food Banks of Saskatchewan online, use the following link: https://www.canadahelps.org/en/dn/47377.

SaskEnergy has identified $38,500 for a "Spring Share the Warmth" program providing approximately 28 shelters and crisis service agencies with $1,000-$2,500 each for food support in feeding our communities' most vulnerable. SaskEnergy employee contributions to date for the Saskatchewan Food Banks have reached $8,200.
Every $1,000 in funding provides 200 to 250 meals. This is important during a time when the need for food has grown due to unexpected unemployment for so many families. In total, SaskEnergy's Share the Warmth pandemic response will provide approximately 14,000 to 16,500 meals.
SaskGaming donated all perishable foods to the Regina Street Culture Project and Moose Jaw Riverside Mission when gaming facilities closed on March 18, 2020.

The following agencies are included:
Waskoosis Safe Shelter (Meadow Lake)
Lloydminster Men's Shelter
Lloydminster Interval Home Society
Battlefords Interval House (North Battleford)
The Lighthouse Supported Living (North Battleford)
YWCA Prince Albert Safe Shelter for Women
The Lighthouse Support Living (Saskatoon)
Saskatoon Indian & Métis Friendship Centre
Saskatoon Friendship Inn
The Salvation Army Saskatoon Emergency Client Services
YWCA Saskatoon Crisis Shelter & Residence
Carmichael Outreach Inc. (Regina)

 

Souls Harbour Rescue Mission (Regina)
The Salvation Army Regina: Gemma House, Waterson House, Haven of Hope
YWCA Regina: Isabel Johnson Shelter, My Aunt's Place, & Kikinaw Residence
Wichihik Iskwewak Safe House (WISH House) (Regina)
Moose Jaw Women's Transition House
Riverside Mission (Moose Jaw)
Hunger in Moose Jaw
Qu'Appelle Haven Safe Shelter (Fort Qu'Appelle)
Women's Safe Shelter (Swift Current)
Shelwin House (Yorkton)
Salvation Army (Weyburn)
"The SaskTel Guy" and a manager who sent flowers and set up a needed phone
Easter Sunday morning, an elderly lady was having trouble with her phone. She called SaskTel and asked for a service call visit. The Technician arrived on Easter Sunday fully equipped with personal protective equipment. She couldn't see his face but thought he seemed like a very nice young man. Her health had not been good of late and her phone system was her only communication to her family and caregivers. Her spirits were down as the usual family visits would not be happening due to COVID-19 isolation.
The Technician fixed her phone system and wished her a good day. A while later she noticed that something had been left in between her front door and storm door. It was a bouquet of flowers. The attached note read: "I noticed you were sad when I stopped by to fix your phone, so I hope these brighten your day." Signed, "The SaskTel Guy."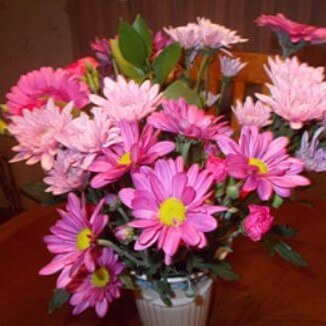 "Karen," who arrived in Saskatoon from Great Britain and was self-isolating under the COVID-19 Public Health Order, reached out to the 811 Public Health Line for help. Her father was in critical health on a farm outside Saskatoon. She was struggling with phone connections and was trying to get hooked up to a local network to find out what to do. A local Medical Health Officer needed to speak with her to receive more details and go over all precautionary measures, but she only had an email connection, which wasn't very functional. The healthcare system needed a lot more information than email communication could provide.
The 811 Centre reached out to SaskTel to see if they could assist. A SaskTel manager was able to communicate with Karen by WhatsApp, and personally dropped off a loaner iPhone set up on a prepaid plan to enable her to call and facetime with her dad, as well as communicate with his caregivers. The manager even provided the Medical Health Officer with her new WhatsApp number. Although it was accomplished by safe distance drop off and communicating at the living room window, Karen was overwhelmed with relief and extremely grateful for the extra efforts to support her and make communication possible at a very difficult family time only made more difficult by the quarantine period.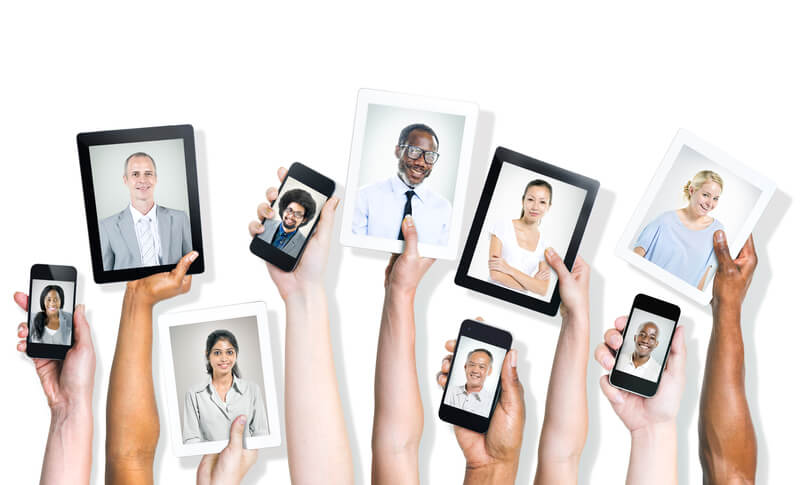 Since the Great Depression, the Prairies have been known for our community-minded and generous attitude. Crown sector programs and extensive support efforts during the pandemic are no exception. Collectively, as a province, we can continue to celebrate midwestern Canadian values such as community, hard work, friends and family as we look forward to better days ahead.
"The spirit of the Crown sector is something Saskatchewan is known for. We are proud to hear these heart-warming stories of our employees going the extra mile to help others or just put a smile on their face. This is the commitment and dedication to supporting our communities and our people. It makes us very proud," adds Minister Hargrave.
Toast thanks our province's Crown corporations for helping customers, supporting those on the front lines and those in need during these difficult times.   
Minister Hargrave concludes: "The COVID-19 pandemic is something most people in Saskatchewan have never before encountered. The impacts, both personal and financial, will be something we won't soon forget. The goal of the Crowns, by offering a range of temporary programs, is to support our stakeholders and do what we can to help them through this very difficult time. Efforts like these are also not soon forgotten and go a long way towards building and sustaining strong communities."