A WWE superstar and actor is getting a little more attention than usual after breaking a Guinness World Record. John Cena set a new record on September 20th, 2022 for granting the most wishes through the Make-A-Wish Foundation, hitting a grand total of 650 wishes.  
The wrestler is adored by children and his new record proves that. John Cena is the most requested celebrity in the 42-year history of the Make-A-Wish Foundation, according to a press release from the Guinness World Records.  
The Make-A-Wish Foundation holds a special place in Cena's heart. The non-profit organization helps fulfill the wishes of children between the ages of 2 and 18 who have been diagnosed with a critical illness. He told WWE: "There is no more humbling experience than a child who could ask for anything in the world asking to meet me. I have faced some of the toughest superstars in WWE history and I've never encountered more bravery or toughness than I see in each wish kid that I meet." 
John Cena Encourages Make-A-Wish Kids to Never Give Up 
Since granting his first wish through the Make-A-Wish Foundation in 2002, Cena is willing to drop everything he's doing if it means making a young kid smile. He's admired for not only making hundreds of wishes come true but for the quality of time he spends with each child. The wrestler will often take kids inside the ring ropes. "I have always said that being a part of Make-A-Wish and contributing to the foundation is something extra special," he said in a video interview with WWE.  
The bond between Cena and the kids he meets with comes from his "never give up" attitude, providing hope and encouragement to those who need it most. 
"I really believe perseverance trumps most if you want to achieve a goal. Period," Cena told Today in 2018 when he fulfilled dreams for 580 Make-A-Wish kids. "These kids see me get my butt kicked but never quit. They'll see me lose but then come out the next day. That resonates. But I'm not bestowing upon them the gift of perseverance. They're already awesome at that." 
John Cena Is Inspired by the Make-A-Wish Kids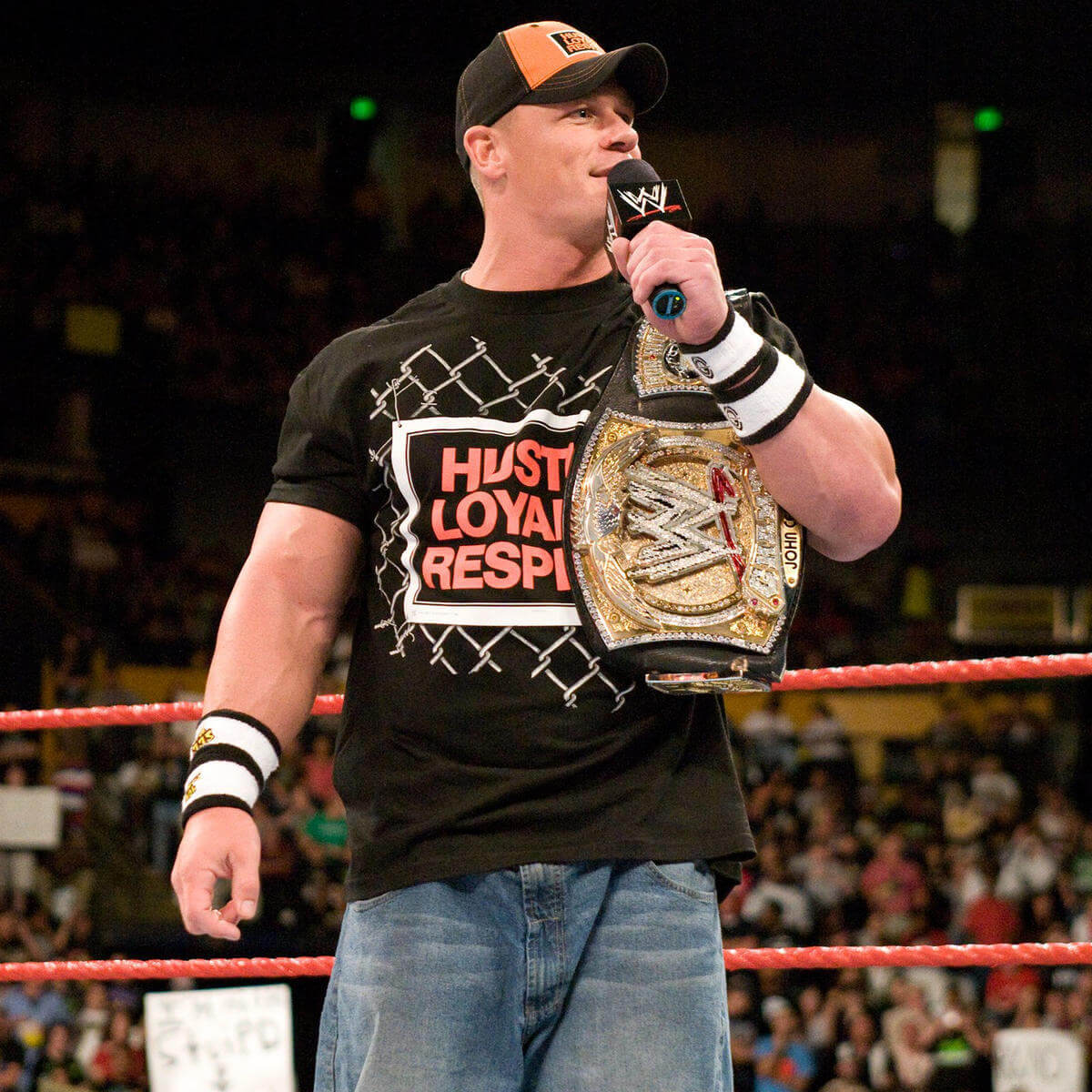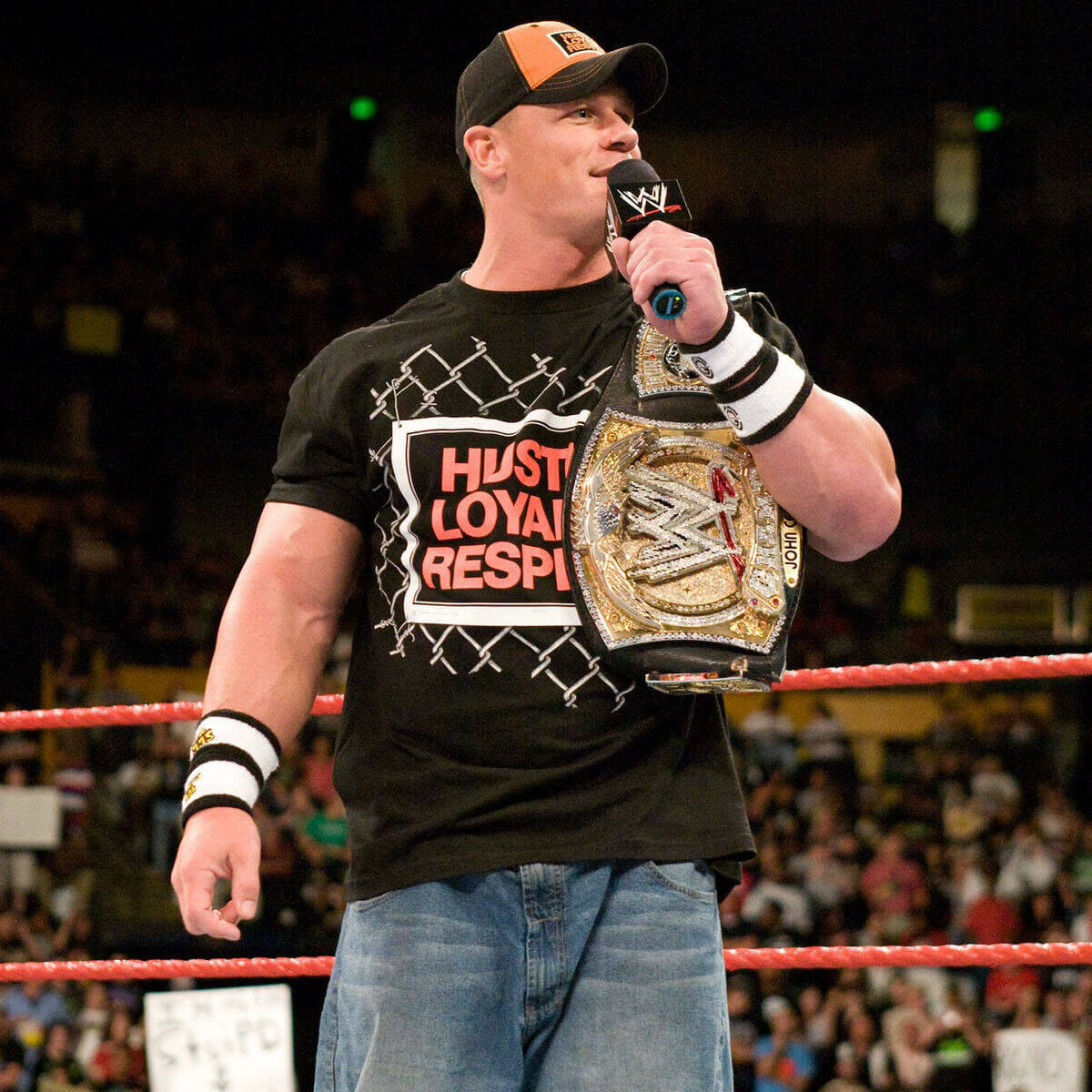 While Cena is admired by the kids who wish to meet him, he's inspired by them, too.  
"I think about when I just get a basic sickness and how grumpy, tired and fatigued I am," Cena told Today. "Now, you are looking at a young person … every day is a challenge that I have no idea how they face. I met a young gentleman last night who is just the most positive, driven, upbeat young man. He was telling me, 'Man, you inspire me!' and I was like, 'No, you have it backwards!'" 
Wrestler Will Keep Granting Wishes 
It's often said that the toughest people have the biggest hearts. John Cena proves that with his compassion and dedication to spending time with young people through the Make-A-Wish Foundation.  
"You were somebody's wish – that doesn't even sound right to say but it certainly makes you happy," he said in the WWE interview video.  
The wrestler has made it clear over the years that he will continue to grant wishes if his company is requested. "If you ever need me for this [Make-A-Wish] ever, I don't care what I'm doing, I will drop what I'm doing and be involved because I think that's the coolest thing," he said in an interview with Reuters when he hit 500 wishes in 2015.  
With this new milestone, it's clear John Cena will continue to top the list of athletes giving back in a major way.
You might also like:  
Lead image credit: Photo of John Cena courtesy of WWE.