Last Updated: Oct. 7, 2022. Often referred to as one of the most charitable athletes in the world dedicated to giving back, Ronda Rousey is a force to be reckoned with. The American pro wrestler, actor and mixed martial artist has been involved in several charitable initiatives throughout her career, not to mention her role as an advocate for issues like mental health, world hunger and women's rights.
Today, she's one of the most inspiring female athletes in the game, making a strong impact with everything she does.
Why We Love Ronda Rousey
Here are four ways Ronda Rousey is doing good in the world:
1. She Claps Back Against Body Shamers
In the past, naysayers have commented that Rousey's body is "huge" or "masculine" — only because it doesn't fall in line with the restrictive, narrow beauty standards that have been the norm for too many years. Instead, Rousey chooses to view her body as something strong, powerful and beautiful that allows her to accomplish so much.
She spoke out against body shamers in a 2015 video from UFC:
"I have this one term for the kind of woman my mother raised me to not be, and I call it a do-nothing b—. A DNB. The kind of chick that just tries to be pretty and be taken care of by someone else," she says. "That's why I think it's hilarious if my body looks masculine or something like that. Listen, just because my body was developed for a purpose other than f—ing millionaires doesn't mean it's masculine. I think it's femininely badass as f— because there's not a single muscle on my body that isn't for a purpose because I'm not a do-nothing b—. It's not very eloquently said but it's to the point and maybe that's just what I am. I'm not that eloquent, but I'm to the point."
2. She's a Strong Advocate for Mental Health Awareness
At the young age of eight, Rousey's father took his own life. That's why today, she makes a point of supporting mental health initiatives like the Didi Hirsch Mental Health Services organization. In 2019, she helped the group open a new center in California, and in the past, she's sold T-shirts on her website to benefit the group and raise awareness about LGBTQ issues.
She's also spoken up to raise awareness about eating disorders in the past, donating $5,000 at an event dedicated to the cause by Didi Hirsch Mental Health Services.
3. She Supports Initiatives That Are Working to Solve World Hunger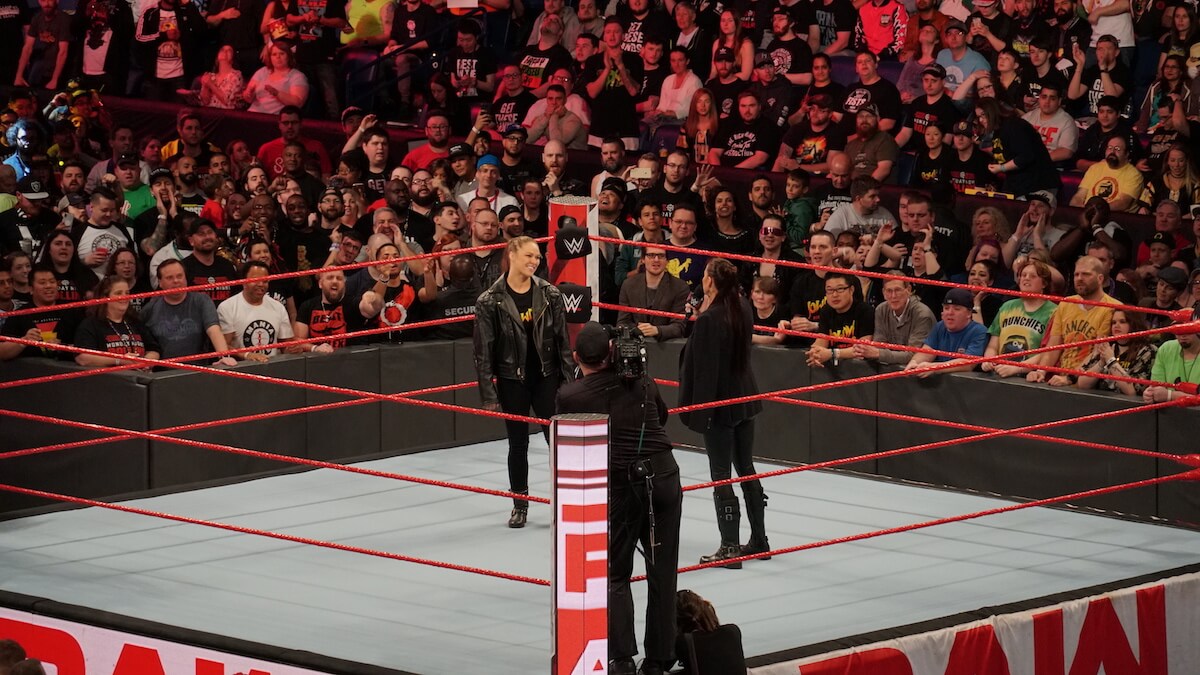 Another cause Rousey routinely supports is solving world hunger. The pro wrestler frequently promotes the U.N. initiative FreeRice, helping to feed thousands of people just by using her massive platform to let her fans know about the cause. All you have to do to participate is head to their website and answer some easy questions — for each correct response, you'll help the organization donate 10 grains of rice to those in need.
4. Ronda Rousey has Proven That Women Can Have (And Do) It All
Rousey gave birth to her daughter La'akea Makalapuaokalanipo Browne, also known as "Pō," in the fall of 2021, and returned to her career as a pro wrestler just four months later. Her commitment to her career and motherhood gives new meaning to her catchphrase "don't be a DNB (do-nothing b—)" and reminds us that we all have the power to accomplish great things.
You might also like:
Lead image credit: Image of Ronda Rousey by Miguel Discart (Photos Vrac) is licensed under CC BY-SA 2.0.