For most kids under the age of 16, getting their parents to buy them something they really want involves a trade of some sort: doing household chores, getting good grades in school, or running a lemonade stand at most. But when the Gill brothers of the Washington D.C. area found themselves wanting something new to play with (namely, a PS4), they decided to take matters into their own hands and launch a business of their own called Frères Branchiaux Candle Co.
Starting a Hand-Poured Candle Business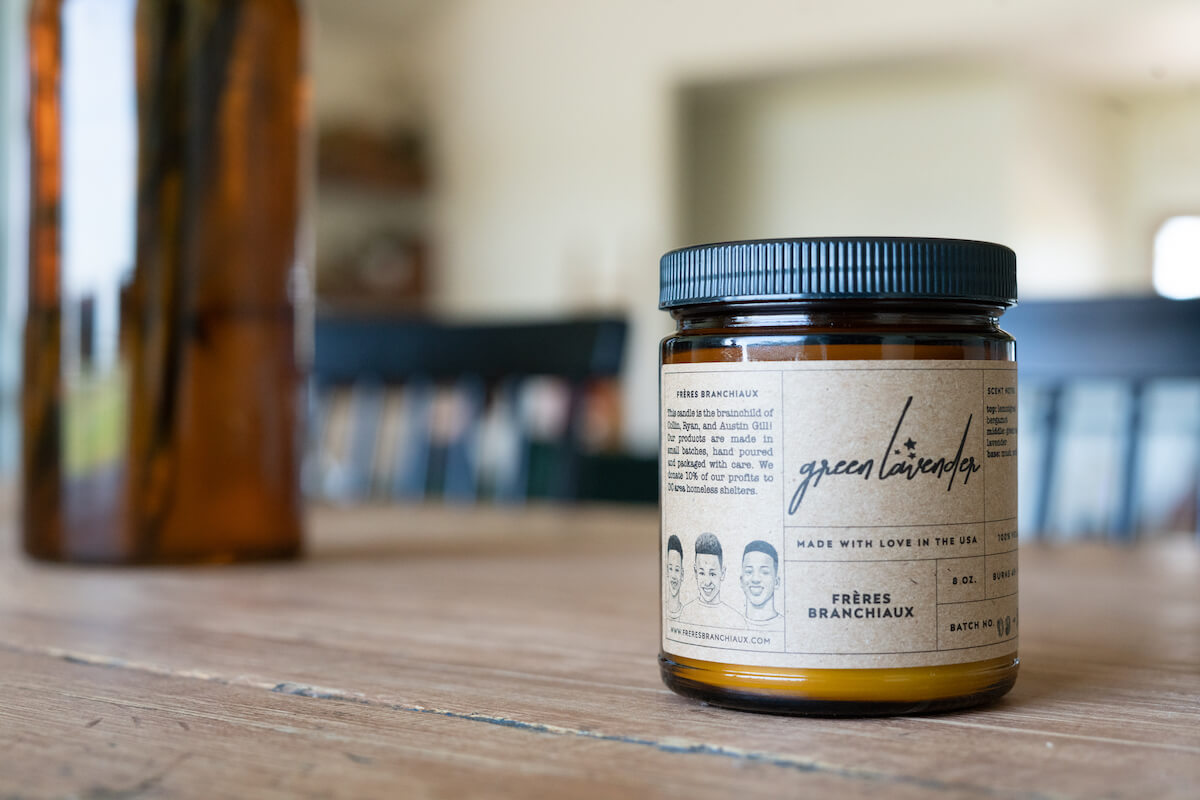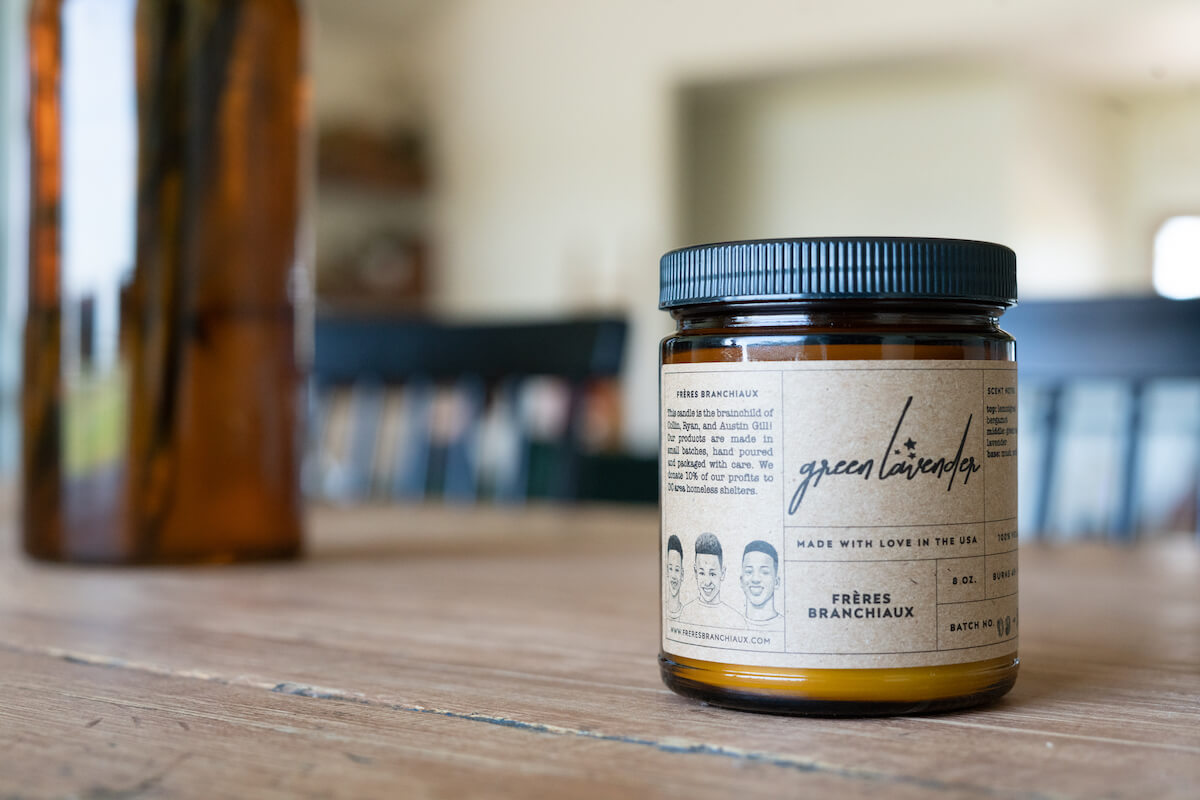 With the encouragement of their parents, Austin (11), Ryan (13) and Collin (16) set to work researching the easiest and most profitable businesses for kids to start. They soon learned that crafting homemade products like bath bombs and candles would be the best choice, so they began testing out different combinations of scents, waxes and wicks at home along with their mother, Celena.
As a result, Frères Branchiaux Candle Co. was born — the name translating to "brothers Gill," a nickname affectionately given to them by their French tutor. The brothers began selling the hand-poured candles locally at markets, baseball games and other community events, and soon the business had taken off in ways none of the Gills ever expected it to.
"I'm supremely proud of them," Celena says of her three sons. "They had a goal and they achieved it. When they said they wanted money for a PS4, I thought they were going to cut grass or mow lawns, but they wanted to start a business and sell products. Pretty soon, they had a growing list of customers."
Frères Branchiaux Candle Company Is a Full-Fledged Family Affair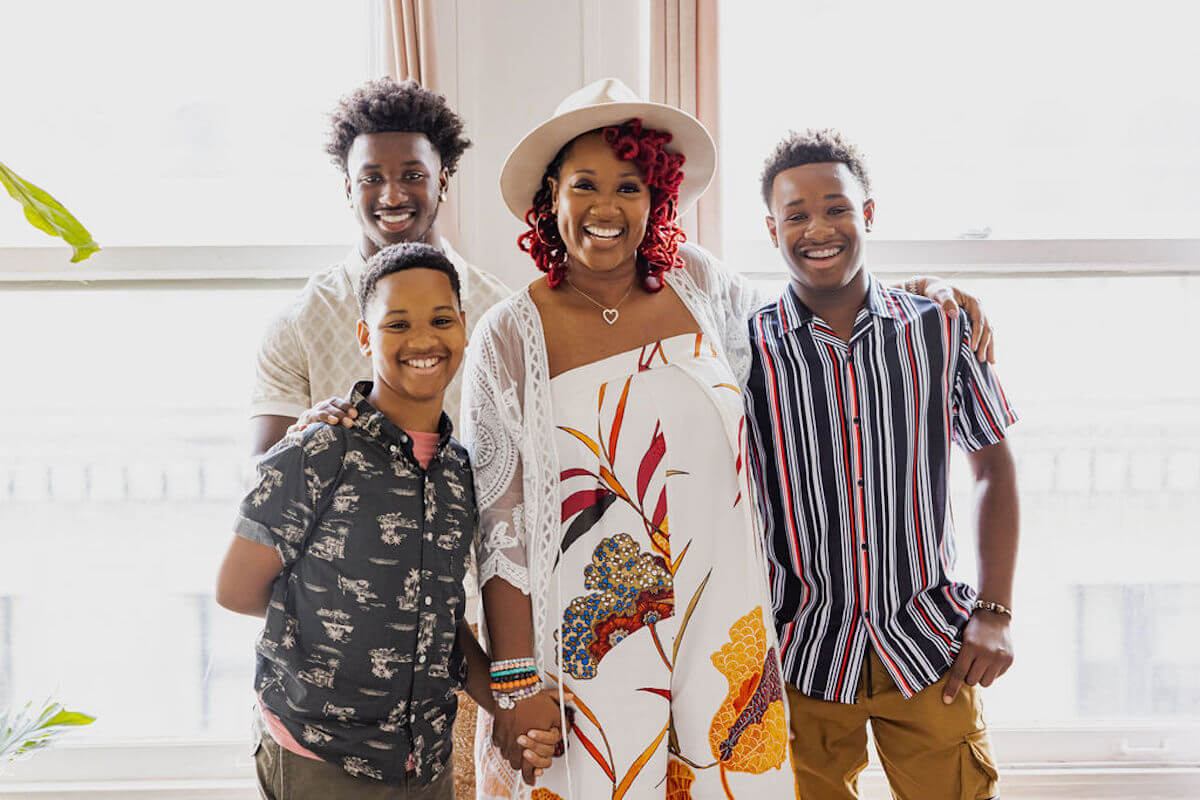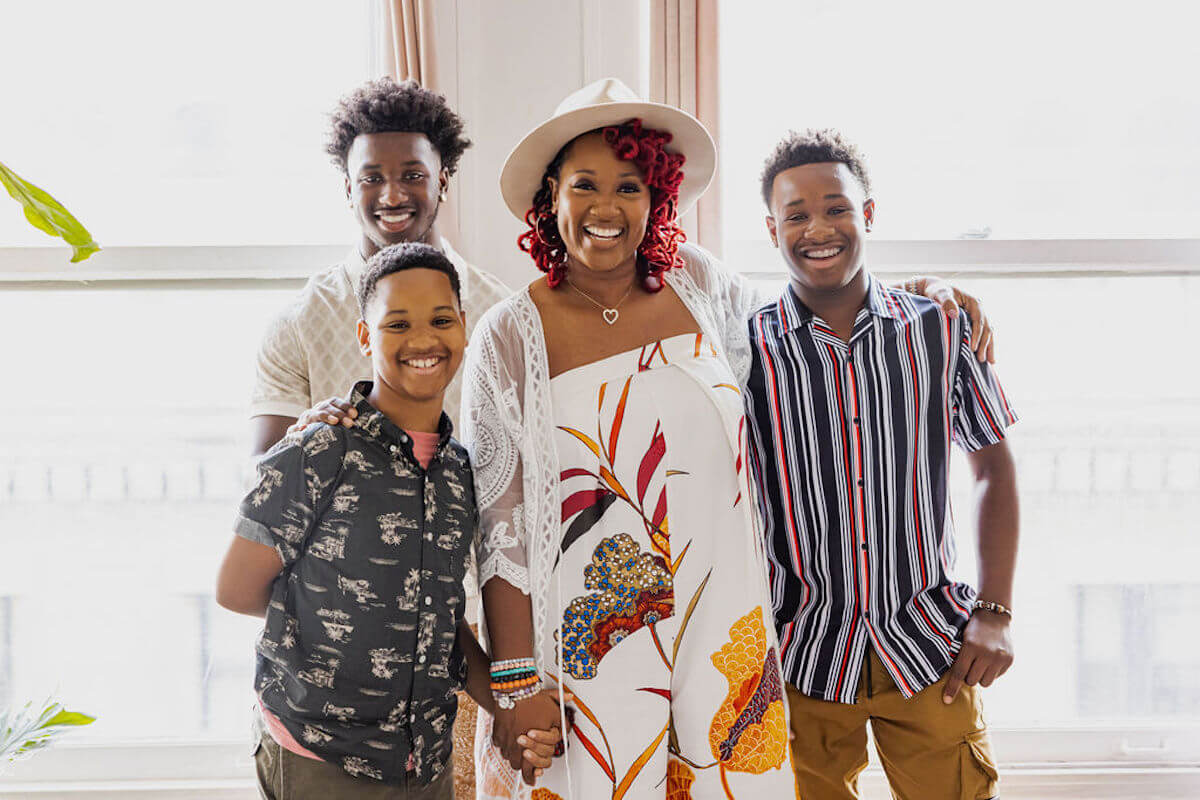 Now, the business has evolved into a full-fledged family affair, with all members of the Gill family pitching in to help out. The brothers say they work well together despite their differences, and throughout their entrepreneurial journey, they've learned how to collaborate effectively and overcome challenges.
"We've learned that anything can happen in business," Collin says. "Some things can go your way and some things won't, so we try to be prepared for anything that happens."
"Sometimes we argue, but we always take a quick break and come back later," Ryan adds.
Most of the time, the family takes a democratic approach to entrepreneurship, voting on things like fragrances, candle names and other business decisions. Each of the brothers has carved out a unique niche for themselves within the business operations, Ryan taking on the role of unofficial "scent master" after designing five or six best-sellers.
Frères Branchiaux Donates to Homeless Shelters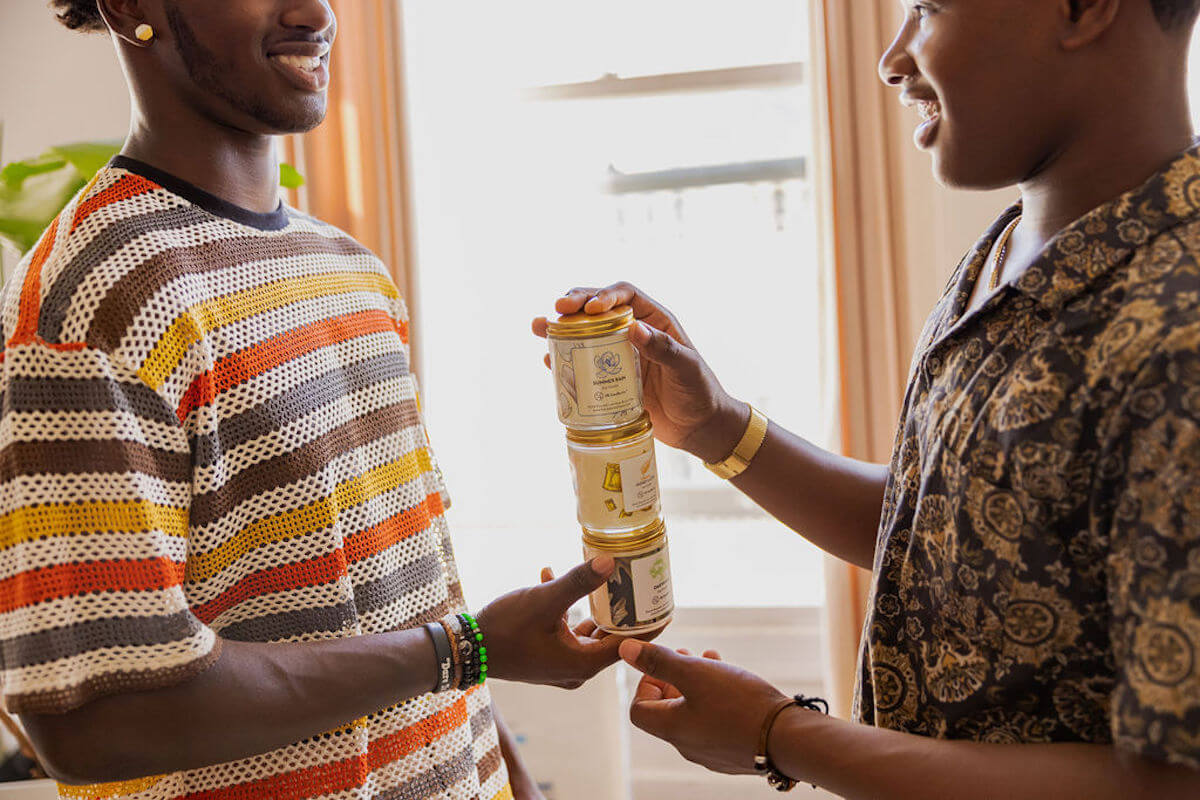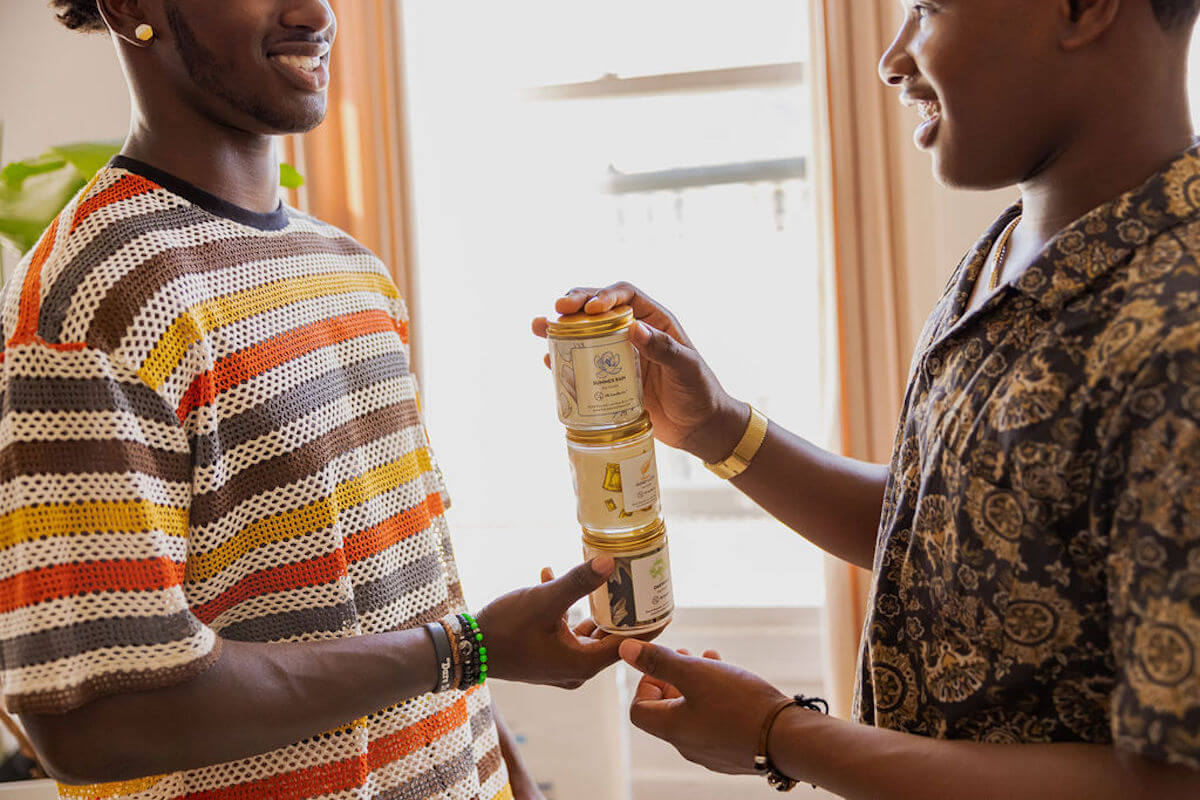 In addition to offering vegan, eco-conscious candles made of ingredients like soy and coconut wax to avoid harming the environment, Frères Branchiaux makes it a priority to give back. Early on, Austin had the idea of donating 10% of profits to homeless shelters nationwide, and the brand has maintained this priority ever since.
Today, the family's generosity of spirit has clearly paid off — the brand has so far been featured in several outlets like The Oprah Magazine, Forbes and Good Morning America. Considering all three of the brothers are still under the age of 17, everything they've achieved so far with Frères Branchiaux Candle Co. is even more impressive.  
Launching a New Line of Candles in Target stores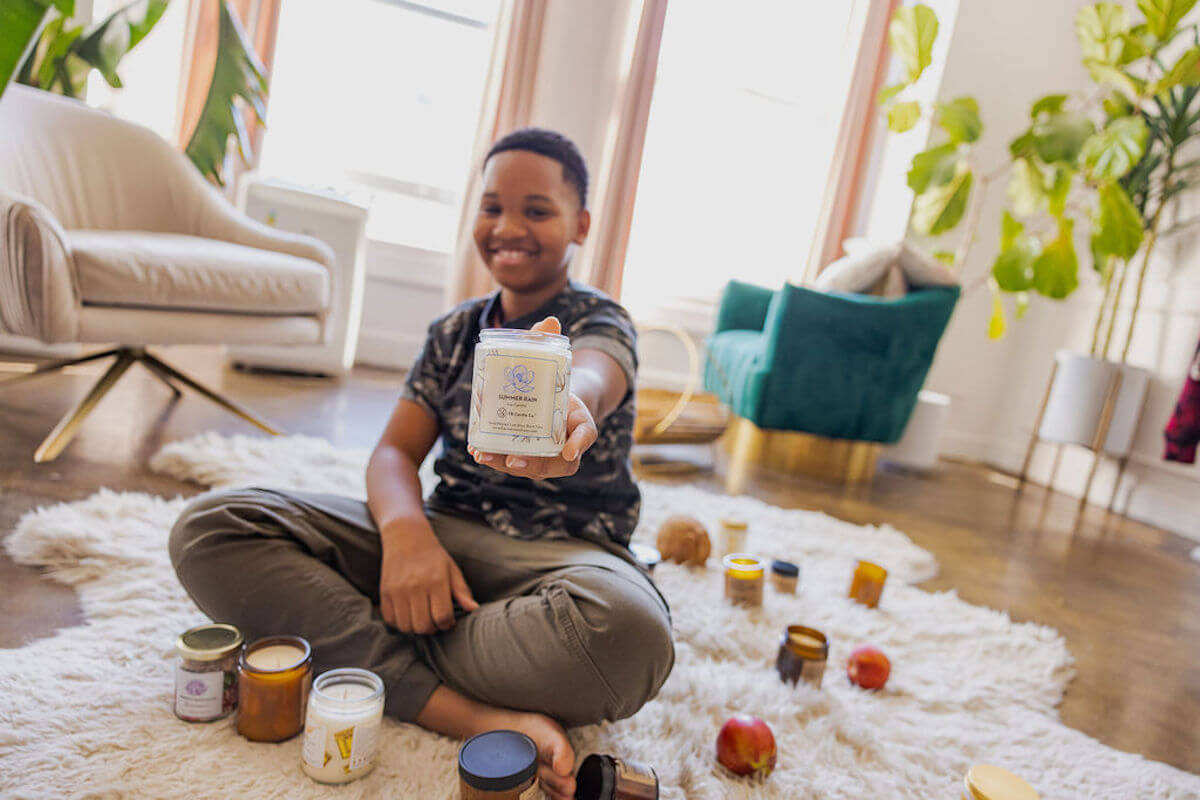 In the future, the family hopes to continue expanding its product range while collaborating with other brands that share similar values, like Maya's Cookies, a gourmet vegan cookie company. The Gill family is also looking forward to launching a new, exclusive line of candles in Target stores next summer.
"We'll still be selling our candles everywhere you can already find them, but we are designing a line exclusive to Target, and this is going to be exciting because it's really inspired by the family and very personal," Celena explains. "Even the names of the candles are going to be about how the boys spend their time when not making candles, so I'm super excited."
While the brothers hope to continue the trajectory of the business for as long as possible, they each have their own big plans in mind for the rest of their lives. Austin hopes to pursue a career as a paleontologist, Ryan has dreams of becoming a professional baseball player, and Collin plans on making it to the NFL.
To learn more about Frères Branchiaux Candle Co., visit their website.
You might also like:
Lead image credit: Photo of the Gill brothers, who founded Frères Branchiaux candle company. Photo courtesy of Frères Branchiaux Candle Co.