Did you watch the Junos this year? Over the past few years, the conversation around racial diversity and the inequities of award giving have made its way to center stage. Whatever your feeling is about award shows, they're very much a hub of excitement where the year's most celebrated artists are recognized. But the road to the red carpet is challenging for many. That's why Women in Music Canada is championing gender equality in the music industry.   
What Is Women in Music Canada?
Women in Music Canada is both a chapter of Women in Music US and runs as its own non-profit entity. Founded by Samantha Slattery in 2014, the organization works to balance an inequitable industry, and create opportunities for artists to flourish.
The organization currently has chapters in Montreal, Ottawa, Saskatchewan, British Columbia and Atlantic Canada. Its work includes research and advocacy, career development, networking and events, in order to "educate, empower, and celebrate female contributions to the music world and strengthen community ties."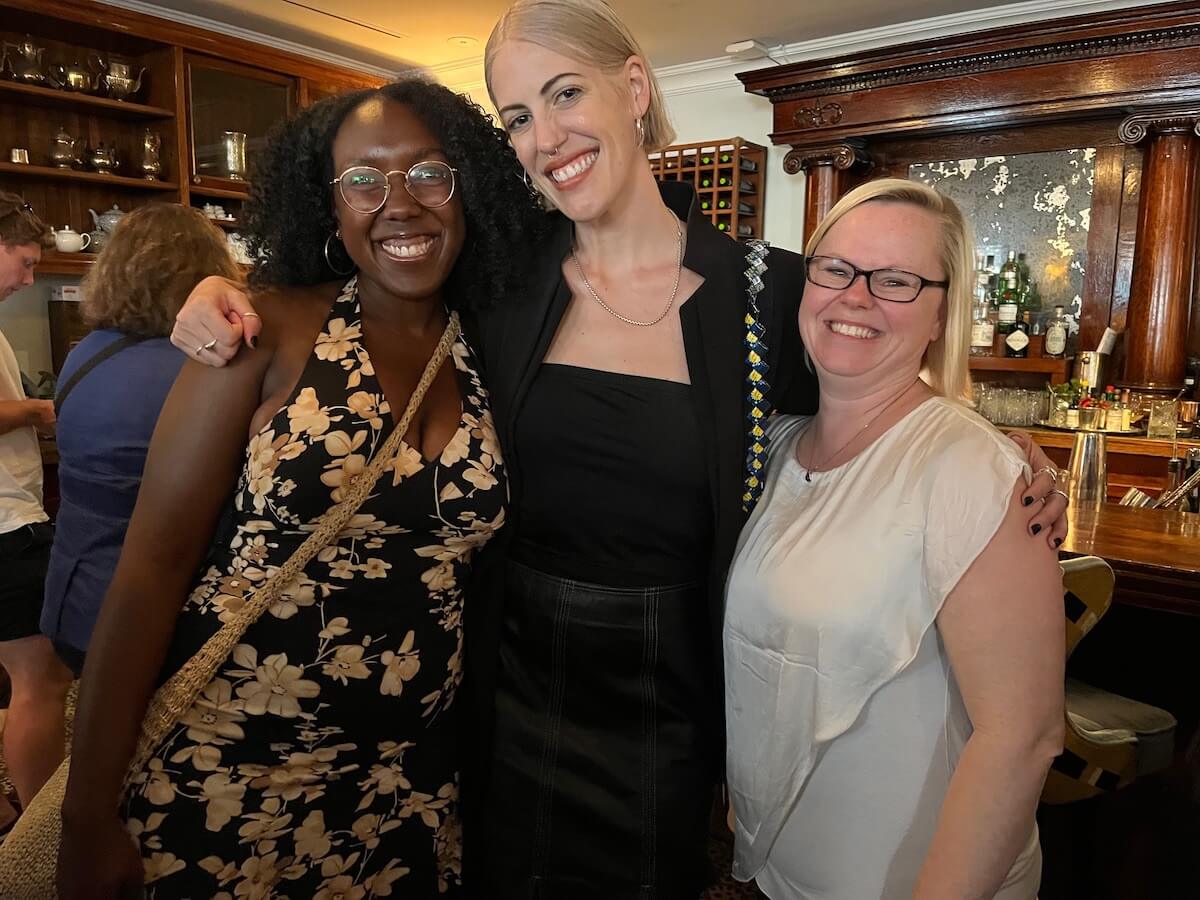 Barriers to Access in the Music Industry
According to the results of a study of Ontario's music industry published by Women in Music Canada, the main barriers to entry for women and other gender minorities are:
Gender imbalance in the workplace
A lack of networking opportunities
A lack of access to mentorship
A lack of gender diversity in the workplace
A lack of gender balance in senior management
The same study found that sexual harassment is an ongoing prevalent issue within the industry, with 81% of survey respondents saying they've experienced harassment, bias or discrimination.
'It Pays to Be Balanced'
In a study published in January 2020, which examined the recording studio, the USC Annenberg Inclusion Initiative found that of 500 popular songs, the ratio of male to female producers was 37 to 1. The Annenberg Inclusion Initiative, at the University of Southern California, is a world leader studying diversity and inclusion in entertainment through research, also developing targeted solutions to resolve inequality.
Robyn Stewart, director of operations consultant for Women in Music Canada, says some of the most surprising research she's come across are the findings of a United Nations study that found increasing employment and leadership opportunities for women increases the growth and effectiveness of an organization. "It pays to be balanced," she says.
After being in the industry for over 20 years, in talent buyer and fund development roles – among others – Stewart says she's witnessed unfortunate conversations and knows people who are interested in working in the industry. "I don't want them to have to come in and have to fight just to get the same opportunities as their male counterparts," she says.
Women in Music Canada's Advocacy and Knowledge Sharing
One of many things Women in Music Canada does to support change is their directory. After joining the directory, Canadian artists and musicians can connect with others in the industry. Stewart says they are working on getting organizations to use it when booking artists.
She also encourages people to sign up for their newsletter. "We have lots more coming forward, but also, we work really closely with the chapters in each provincial and territorial region. So I encourage folks to look at what's being done in their region as well."
Among educational opportunities, Stewart says, the Entrepreneur Bootcamp has been highly successful in providing participants information that helped move their career forward. The next iteration of the Entrepreneur Bootcamp will run fall 2022 and includes two streams: artist and industry (for those with roles that are more behind the scenes). Applications open in June and will be open throughout the summer.
Community Building for Career Sustainability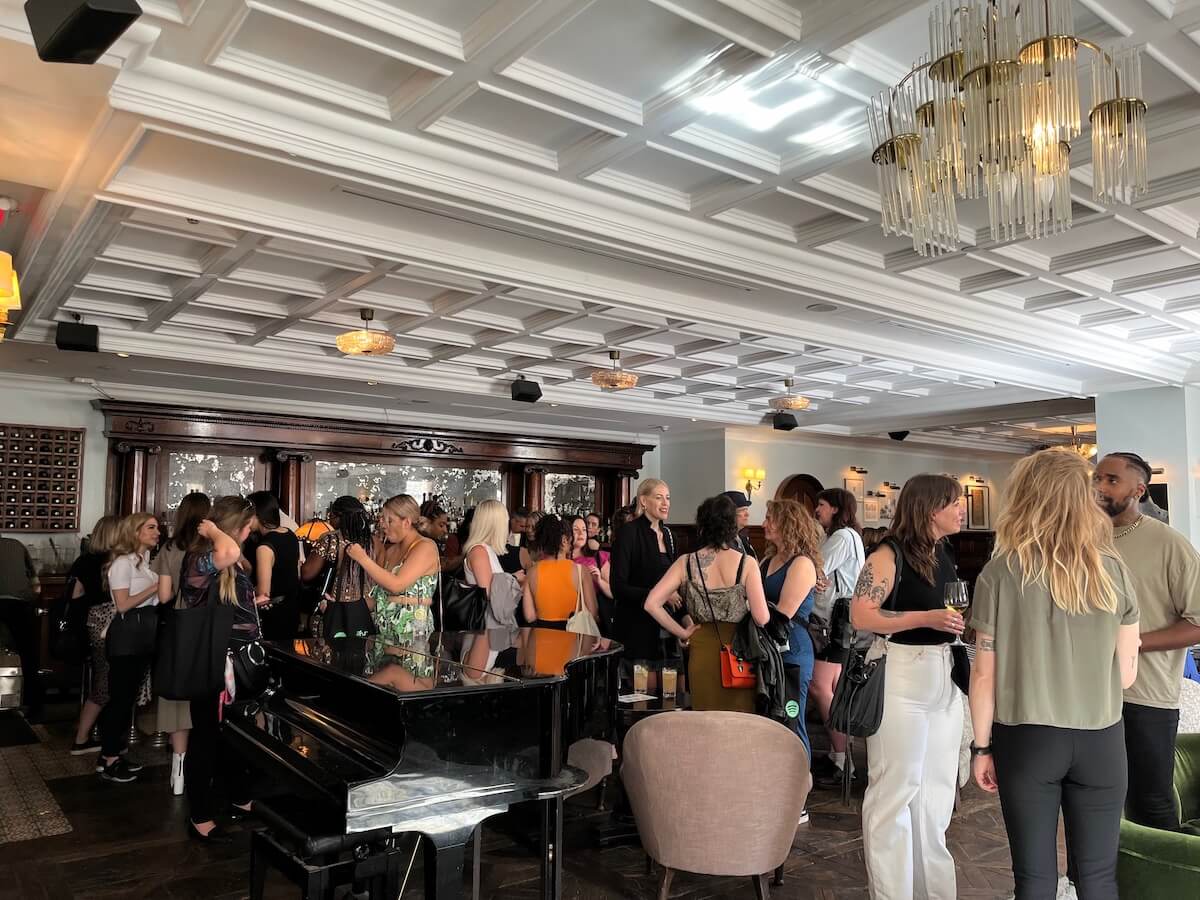 On May 13th, 2022, Women in Music Canada hosted an industry happy hour, kicking off the Junos weekend (the award ceremony took place on May 15th, 2022). This was a long-awaited opportunity for Canadian musicians to connect.  
"The energy in that room was palpable. It was really exciting to get people together. And we had a lot of messages sent to us afterwards saying, 'Thank you so much for hosting! It was great to see these people, to meet new folks, to connect and become excited about what's coming forward,'" Stewart says.
While training opportunities are surely valued, she says that opportunities to connect, such as meet-up events, particularly as we enter a post-COVID world, garner the most interest.
"Having a really good community is going to inspire you to go forward with all the training you do have, and to and to go forward with the dreams, and the commitments, and the things you want to do," she says.
Dismantling Barriers in the Music Industry
As organizations like Women in Music Canada work to dismantle the barriers to entry into the music industry, the next young child staring in amazement at their TV screen, during award season, won't worry about whether they'll ever have a place in that world, whether it's on stage or behind the scenes.
To learn more about Women in Music Canada and join their directory, visit womeninmusic.ca. Find them on Instagram and share the information with your musician friends!
You might also like:
Lead photo by Billetto Editorial/Unsplash.