Lead photo The Sheepdogs, photo credit Munz Media
Whether it's the Beatles performing in 1969 or U2 filming a video in 1987, rooftop concerts have a long and storied history in the rock music world. In August 2020, KrugoFest was launched as an incredibly unique, and appropriately social distanced, rooftop concert series in Regina.
Krugo gets people excited about things they love doing & finding more of it
As a Regina-based tech company and an app (https://krugoapp.com/#/), the mission of Krugo is "to get people excited about the things that they love doing and help them find more of it wherever they go."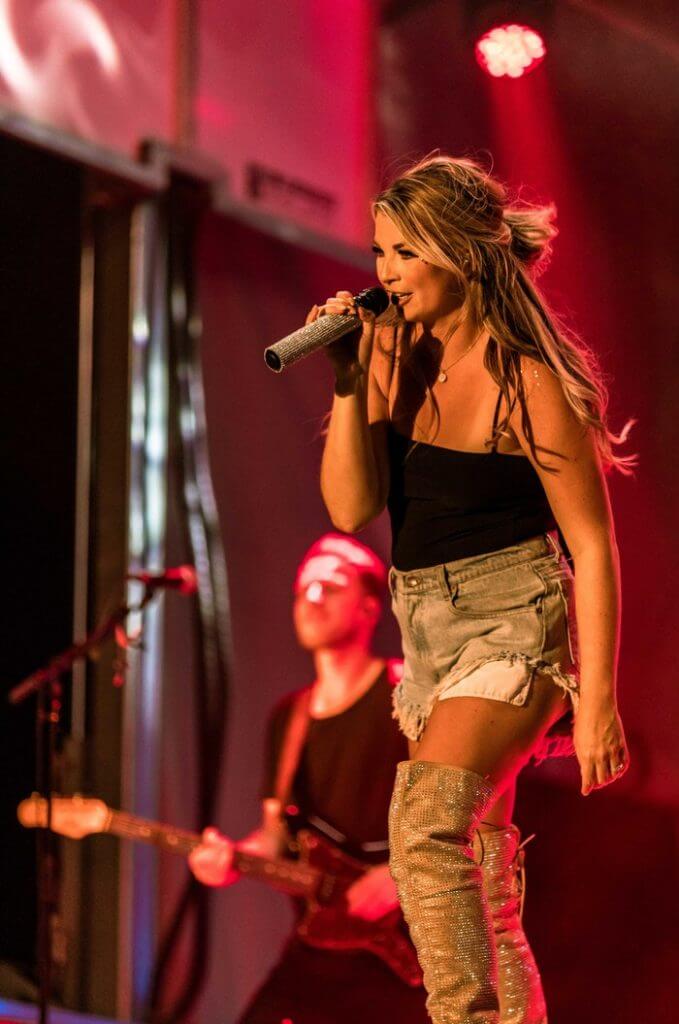 KrugoFest fans enjoyed 2 weekends of concerts supporting the Regina Food Bank
KrugoFest attendees got VIP treatment with their own hotel rooms at the DoubleTree by Hilton™ and a private balcony overlooking the rooftop concert stage. Over the course of two weekends, musicians Corb Lund, Jess Moskaluke and The Sheepdogs performed (all Canadians, by the way).
Gillian Delgaty is Krugo's Growth Coordinator. "With the lack of events and lull in entertainment in our community, we knew there was something we could do to bring everyone together and benefit a great cause. With COVID-19, the Regina Food Bank faced increasing pressure with a 60 per cent increase in demand from 2019. No one from our team has experience in event planning and we all took on some very unusual roles compared to what we usually do as a tech company," says Delgaty.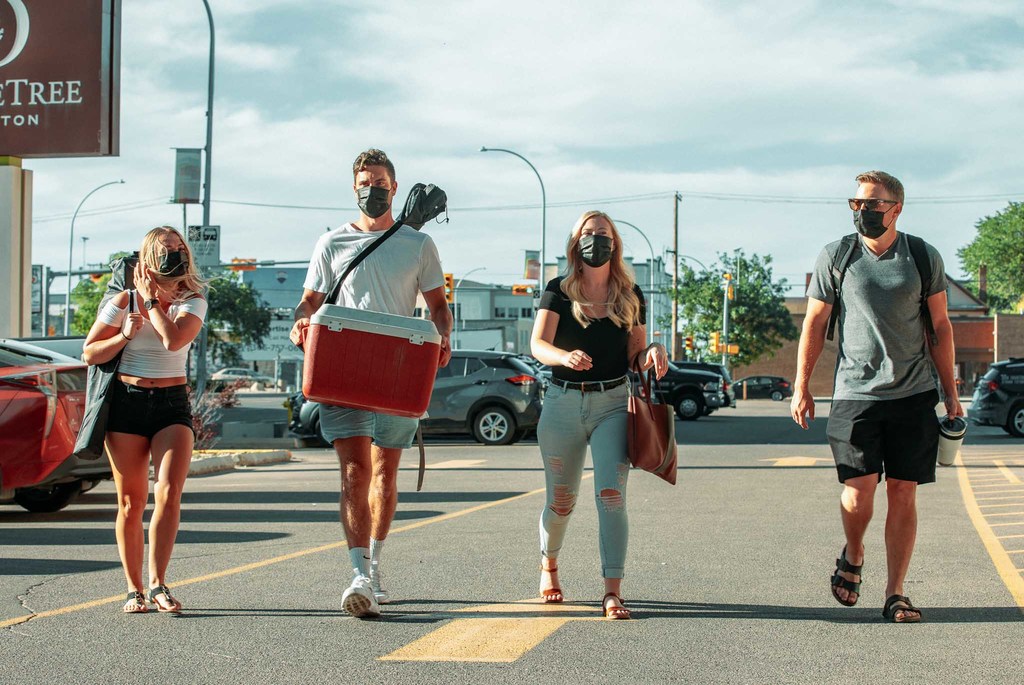 How beers on a patio turned into KrufoFest, an epic nationally recognized concert with a cause
How did the rooftop concert come about? In mid-June, Krugo's Cofounder and CEO, Kirk Morrison, thought of the idea when he was having after-work beers on the Path Cowork patio and looking up at the DoubleTree balconies.
"Kirk tweeted about the idea later that day and he saw an overwhelming amount of support. Since Kirk tweeted in the sense that the event was, in fact, happening, he had people reaching out to ask where to buy tickets and how to sponsor the event," says Delgaty.
A few days later, after connecting with the Regina Food Bank, the team had their first meeting with the hotel to explore the idea of making KrugoFest come to life. Soon after, they met with Chad Guy, a production manager with the renowned rock band KISS. Chad just happened to be in Regina for the summer due to COVID-19 and the resulting cancellation of summer concert tours. They then tasked Michael Ash of Rawk Entertainment Group with handling talent and booking performers.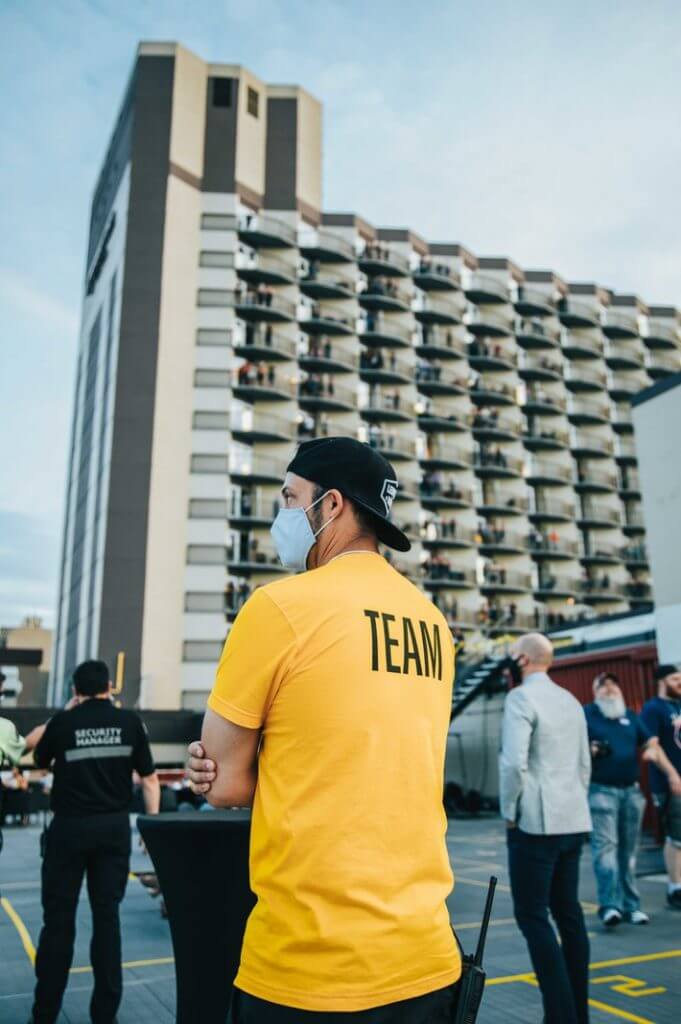 Amazingly, the team announced the idea of KrugoFest 13 days before the first show date and revealed the headline performers just nine days before the first show.
The KrugoFest team followed all COVID-19 protocols to ensure a safe event
After consulting with the Saskatchewan Health Authority, the team outlined precautions and safety measures they were taking to ensure that all attendees were able to enjoy themselves safely. Safety protocols included assigned arrival times, enhanced cleaning and wearing masks in public areas.
Concludes Delgaty, "Everyone from our team worked extreme hours to pull this off successfully. We couldn't have made this event happen without all of the support from our sponsors and the community."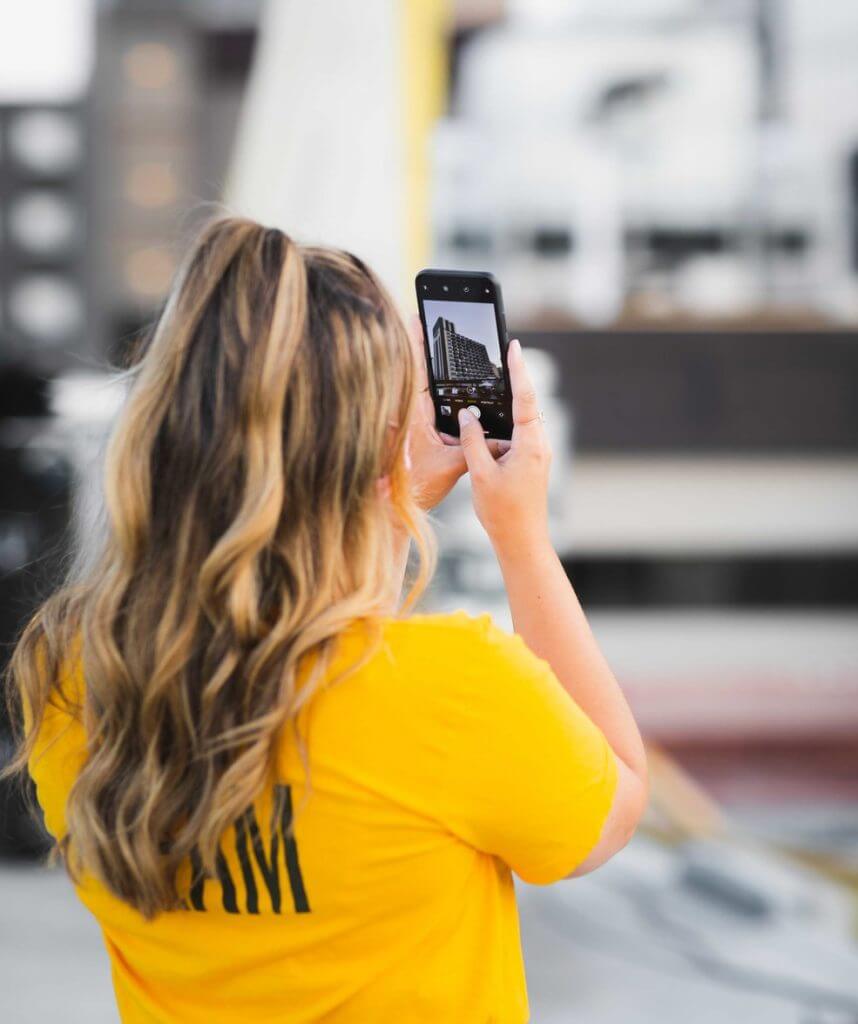 KrugoFest produced some impressive stats
4 shows over two August weekends
1,600 concert attendees
70 volunteers and 200+ volunteer hours
16 corporate partners
Donated $15,000 (45,000 meals) to the Regina Food Bank
Created $200,000 in local business revenue