Photos by Mason Neufeld Photography @masonneufeldphotography
"If I wasn't painting, I'd be painting. It's just the thing that I would do."
Stefani De Nysschen is a painter inspired by nature — specifically the beautiful, sometimes understated, often overlooked nature of Saskatchewan. From the thick, puffy clouds slowly rolling over the vast, hay bale strewn fields, to the flowers she picks from her garden to sit in vases around her Saskatoon home, Stefani looks for beauty and inspiration in the natural world that exists all around her. So much so, she'll drive to the outskirts of the city to spend an afternoon watching clouds over that field.
For Life With Fawn painter Stefani de Nysschen, painting is just what she's meant to do — the activity that she gravitated towards in her off time and now the thing she does all the time.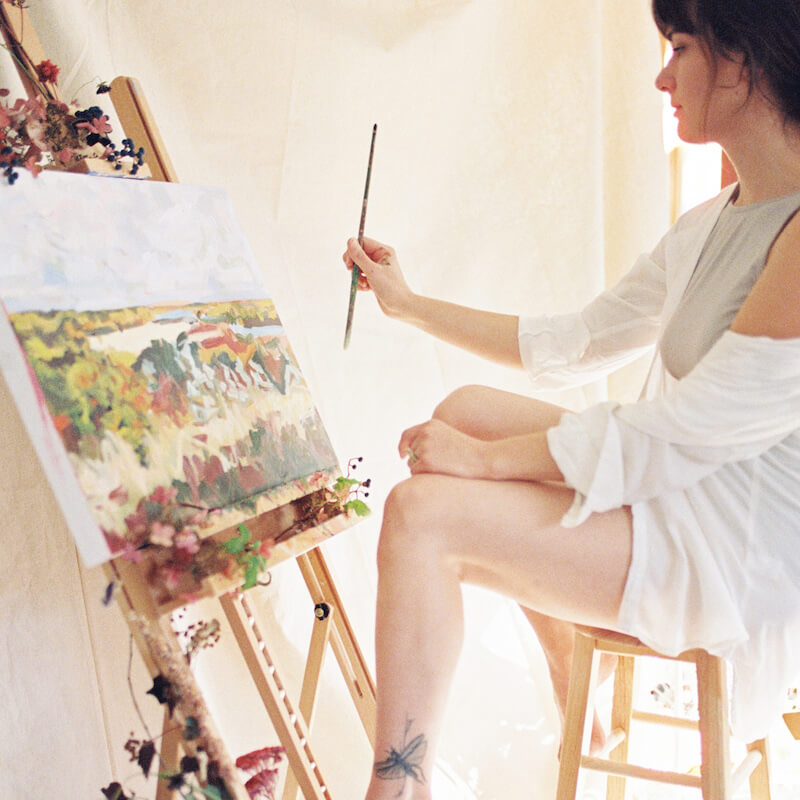 Currently living in Saskatoon, Stefani grew up in Cabri, Saskatchewan, where she first tried her hand at putting paint to canvas. She started out at the University of Saskatchewan, but transferred to Medicine Hat College to complete her Art and Design Degree. After a year doing graphic design for a wedding company post-graduation, Stefani's husband was the one who pushed her to try her hand at being a full-time artist.
As time has gone on, one of Stefani's biggest takeaways has been about learning more deeply who she is and how her quirks and traits affect the various parts of her business, including her painting.
"It's the career where you have to be so good at consistently knowing yourself," she explains. "That's knowing your style of business or networking and knowing that it's going to be different than other artists' ways of doing things."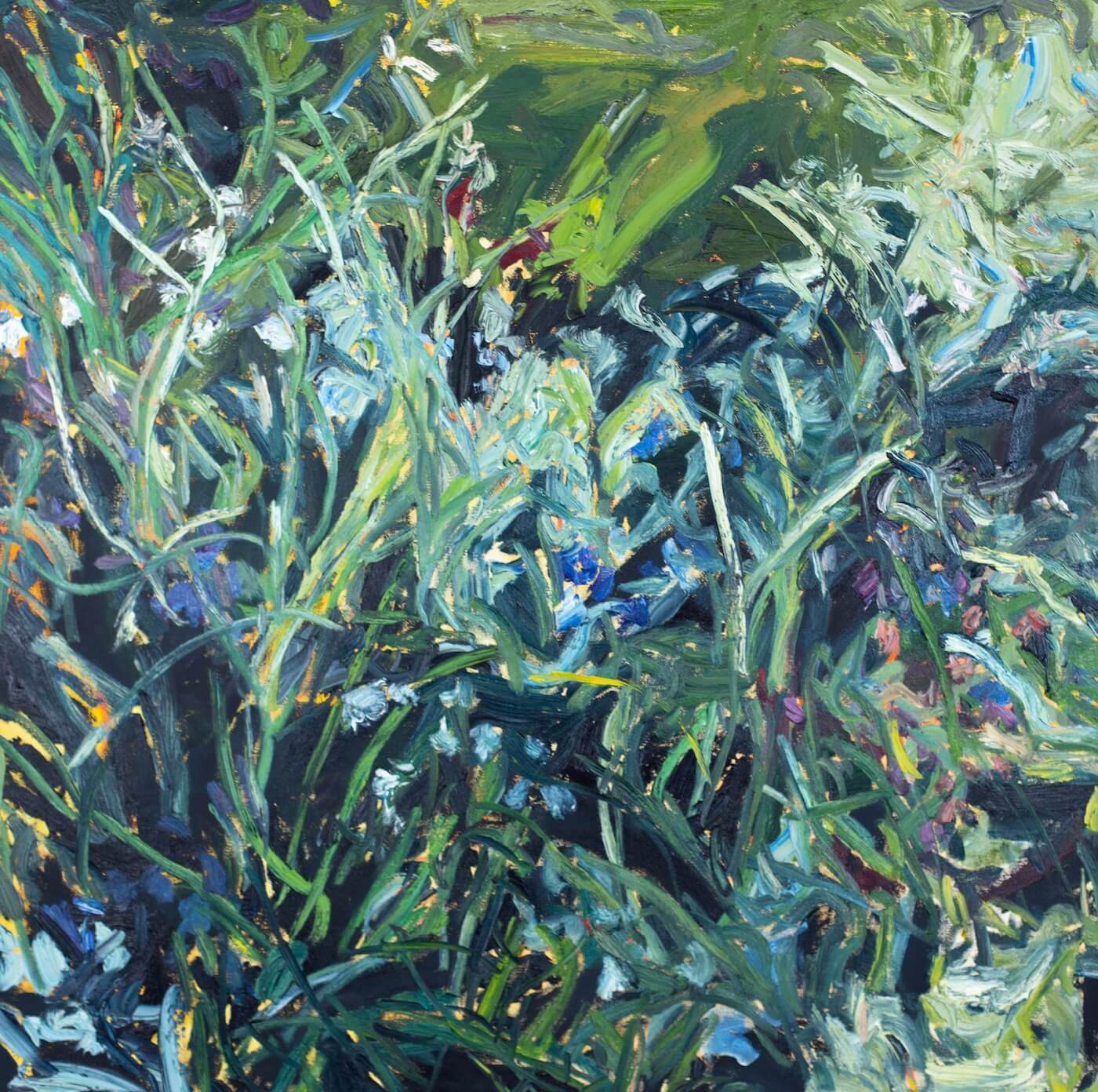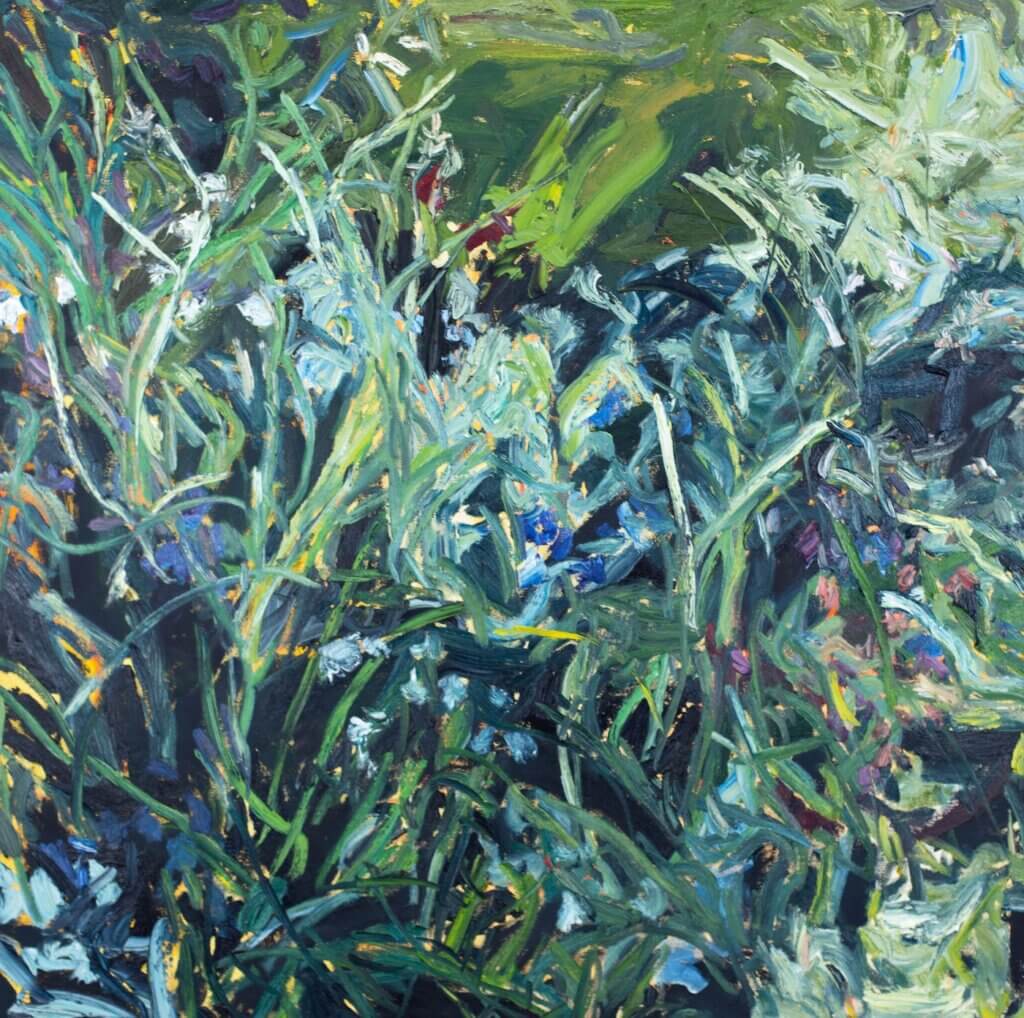 Being different extends to the art itself. Stefani admits that at times she's tried to emulate other artists whose work she adores and respects. But she eventually found that didn't work for her, causing her to stray away from the style she's found that suits her — being a loose, present, quick painter.
"Getting back to doing what you're good at is a lot of it. I would sometimes stray into what's trendy and what I see in other artists that I love and admire," she adds. "It would end up not looking or feeling like me." 
What looks and feels right for Stefani is work that endures, which gains value as time goes on and is viewed as precious and desirable. This ideology is often lost in a modern art world that looks towards selling prints and copies and clothing and shoes emblazoned with artists' work. As many artists stack online shops with such items, Stefani has stayed away from that kind of business dealing.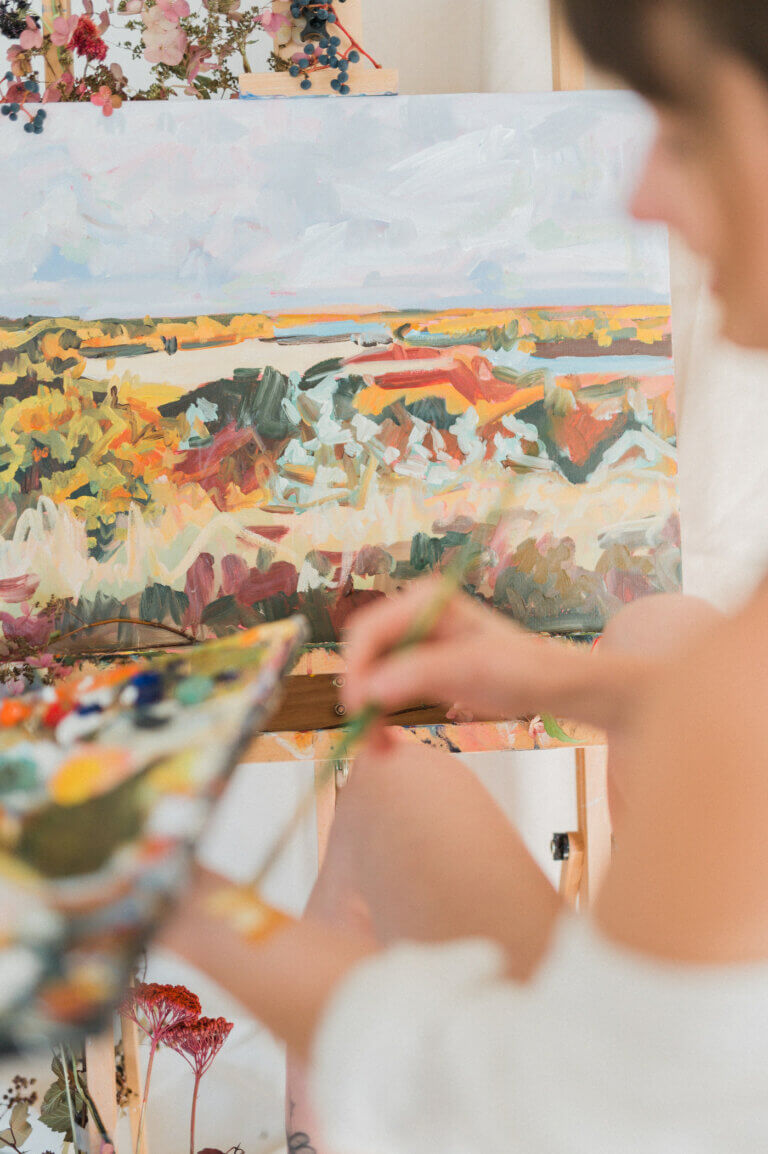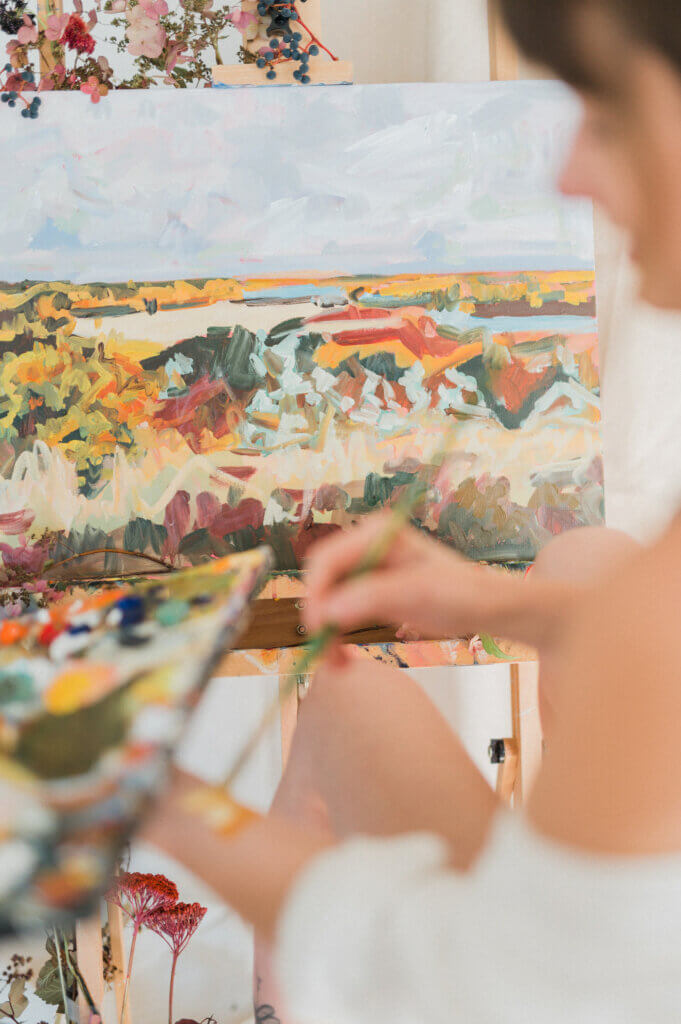 "In that traditional sense, I want my work to gain value," she explains. "I want people to want to give their paintings to their grandchildren. I don't want to make art, and I don't want to sell art for a price that will end up in Value Village. Someday, one or two of them might end up there because of the world and how it works, but I don't want people to feel that disposability of my art."
Currently, when a buyer purchases a painting, it is the only copy that exists. Stefani sells no prints and has only recently started looking into producing limited editions of clothing that feature her art, including some of her fascinations with mixed media. Like some of her art, the clothing pieces include extra thread stitched onto the screen of the image, to make it truly hers.
Stefani's work can currently be found around Saskatchewan at The Home Quarter Shop in Swift Current, Harvest Eatery and Meeting Grounds Coffee House in Shaunavon, and her work can often be found on a permanent, revolving basis at Sparrow Coffee in Saskatoon. Her work is also on display at Labels for Men in Medicine Hat, Alberta.
Stefani is on Instagram @lifewithfawn and online at Life With Fawn.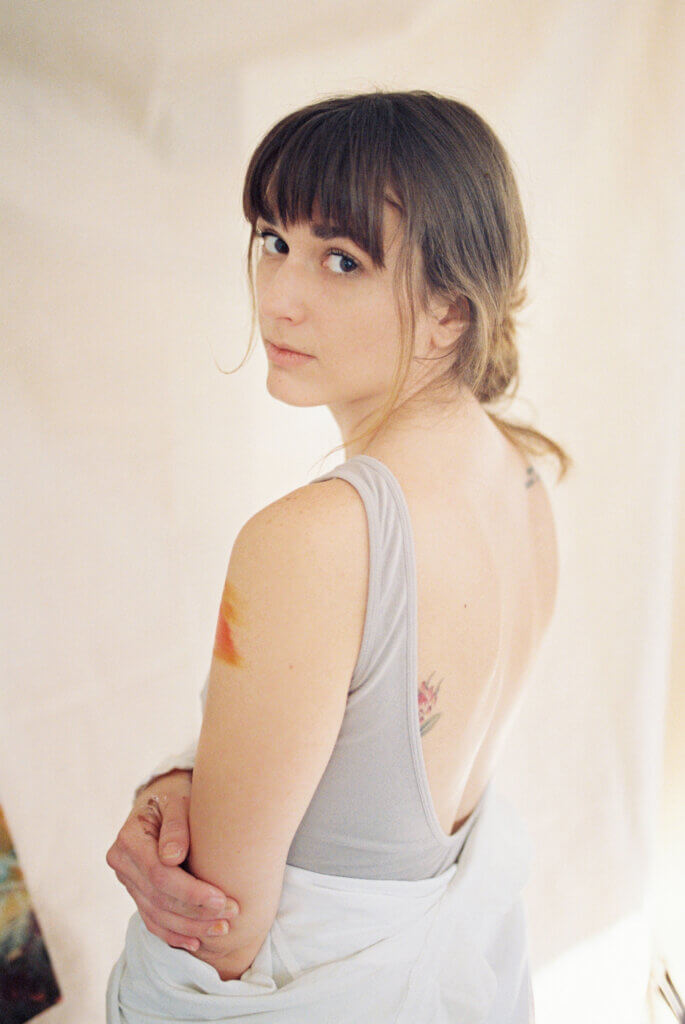 Recommended for you:
Essential Oils and Poems Made with Love into Bath Poetry
Bobe Beauty's METSA perfume featured in British Vogue Magazine