How do you promote an album released during a global pandemic when people can't be within six feet of each other? That question was one that Saskatchewan folk-roots duo Jay & Jo, composed of sisters Janaya McCallum and Jolissa Trudel, had to figure out last summer after they released their second album.
"There was no 'How to release an album during a pandemic for dummies', which would have been really nice!" Jolissa says with a laugh. "We've learned the benefits of diversifying and properly educating yourself as an artist — not just as a creative, but as a business person. Being intentionally open about forging relationships and building bridges within the industry, especially when those things aren't coming naturally anymore."
How Spotify Gave Their First Album a 'Second Wave of Attention'
It also meant taking the step to get their music on streaming services such as Spotify, something the duo hadn't done before, in large part due to the scant earnings the company pays their artists.
"Now I see some merit to it," Janaya says. "It gets your music out, it's what I listen to, so it helps us. It's something you don't want to have to need, but you do." After Jay & Jo put their first album on the streaming platform — a full year after they'd originally released it — they found it receiving a second wave of attention.
"It's so easy to share a song from Spotify to Instagram and Facebook," Janaya says. "People aren't going to take a screenshot of our album or take a photo of our CD and put it on their story and tag us. For those of us who are small caliber artists, it makes a big difference. I put [our second CD] immediately up on Spotify — it was a no brainer — because otherwise who was going to hear us?"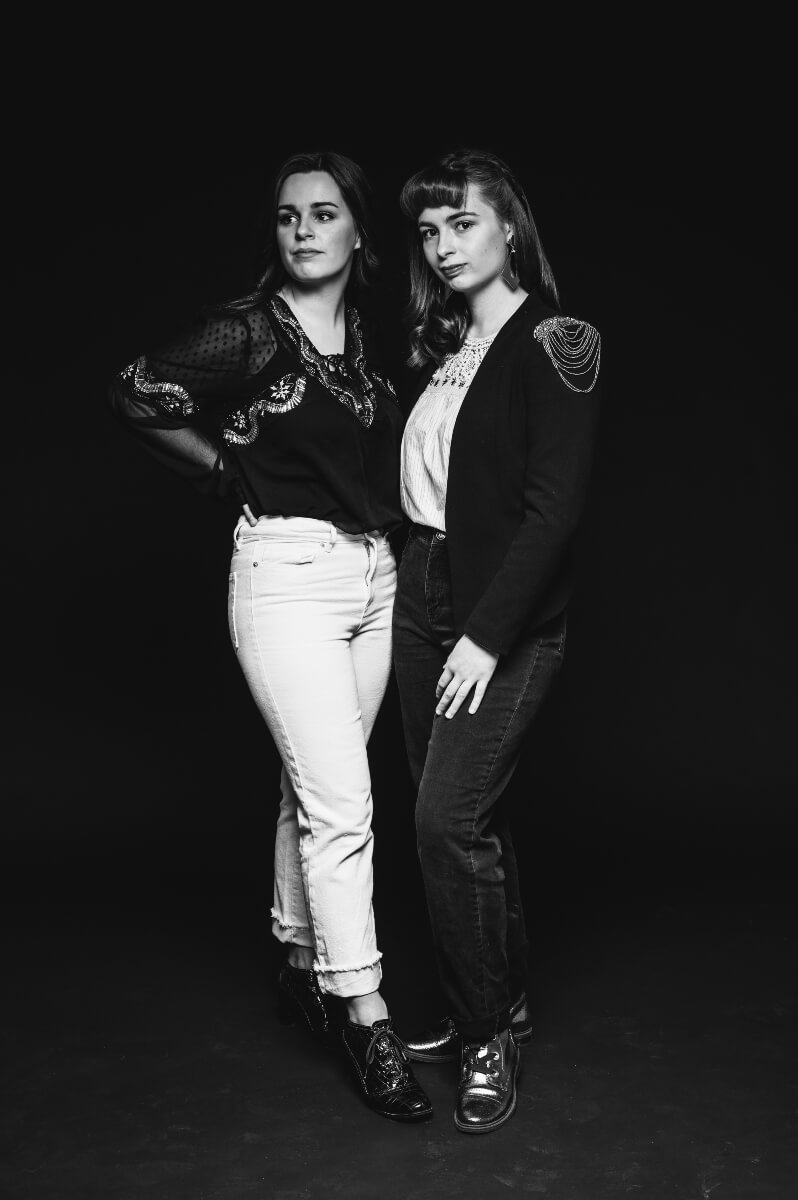 Jay & Jo on How the Energy of a Crowd Can't Be Replaced 
Now that we've dealt with a year of staying at home and staying apart, many of us have realized how meaningful it is to see and hear art in person. The energy that comes from being in a crowd — whether it's a small venue crowded with local fans or a packed concert at the SaskTel Centre with thousands of other people — is something many people have felt the absence of this last year.
"I don't think that sort of connection can be replaced by live stream concerts," Janaya says. "I remember watching some of the first live stream concerts of artists that I've adored for years, doing an Instagram live in their house and I was so excited." However, she says that being there in person can't be replaced: "We can kind of comfort ourselves in the meantime and I'm so thankful that technology is where it is at this time in history."
Regina-based Jeffery Straker is one example of a local musician who used pandemic concerts as a way to keep connected to his fan base.
Jay & Jo Describe How Art Is 'Carrying the World' 
The duo hope that as things begin to reopen, people remember how much arts and culture got everyone through their toughest moments.
"We hunger for [the arts] and even though modernist, productivistsociety says that the arts aren't as important, all of a sudden, we have none of that and everybody is really feeling it," Janaya says. "The artists are carrying the world right now and almost always in a positive, encouraging, gathering way."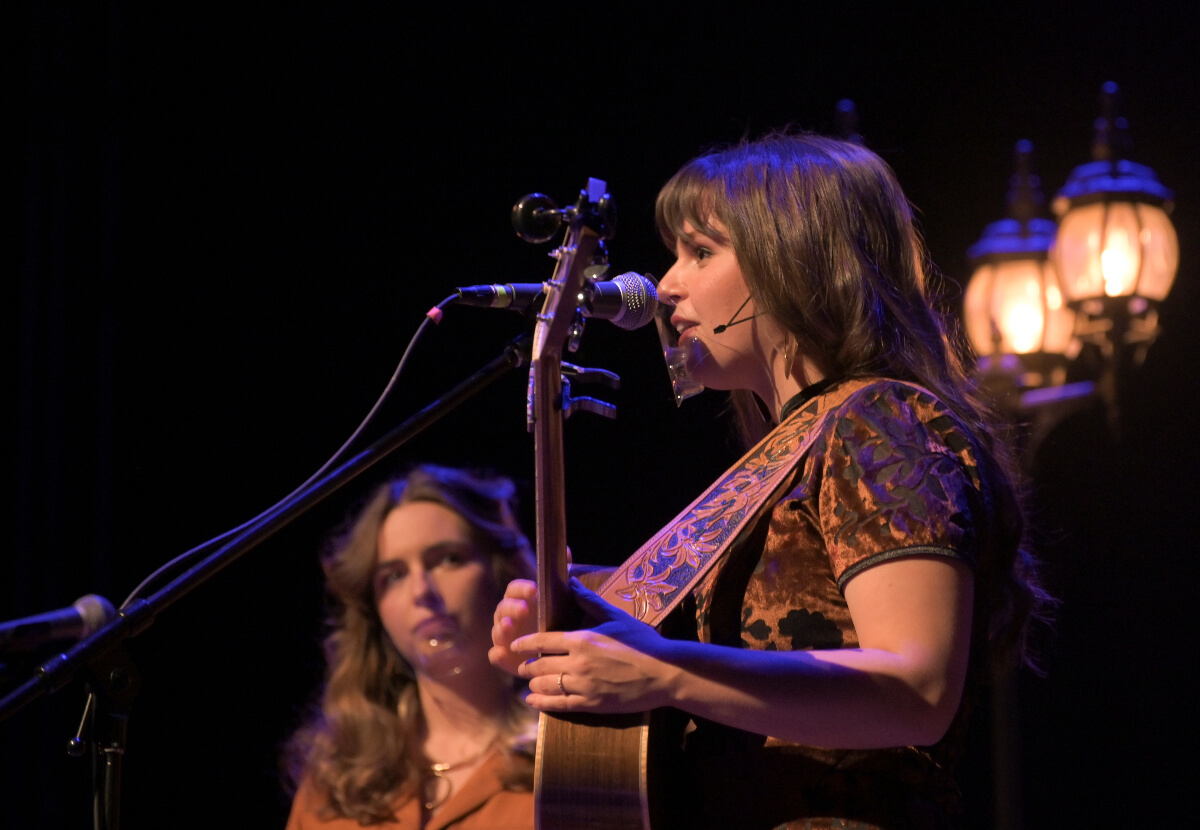 Pandemic Feels Like a 'Big, Wet Blanket' on the Creative Process
The pandemic has been a rough time for their creative process — she describes it like an oppressive blanket that smothered the ability to create.
"I found it quite stunting, especially at first," Janaya says. "I'm really glad we'd already recorded our album and we were in the final production stages because I felt this big, wet blanket fall on my creative process."
She says that she hasn't written a full song in the last year, which she finds "a little disheartening, but I don't really want to sit down at the end of the day and reflect about everything that's going on the world, you know?"
For Jolissa, it was an opportunity to refocus and reevaluate habits and patterns that hadn't been questioned or looked at too closely: "Your habitual patterns in your life and your communities and these things that structure your life, for a lot of people in a lot of ways, dissolved, and you had to in the quiet of yourself — you have to rebuild and ask yourself, 'None of these things exist anymore so what am I going to refabricate for myself now?'"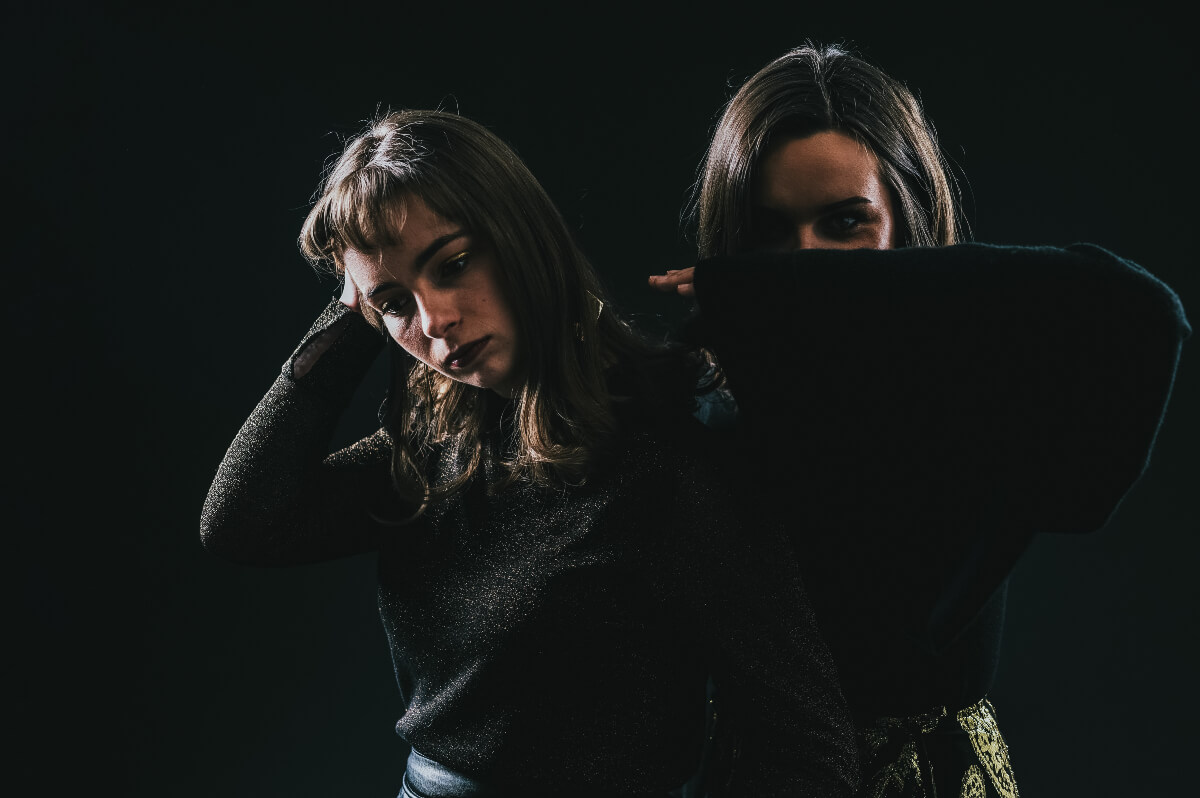 On Performing in Front of a Large Audience Again
However, now that hope seems to be shining through in the form of vaccinations, both artists are looking forward to being able to perform in front of a large audience again, full of people all closer than six feet apart. With that dream on the horizon, Jolissa does have a concert idea she'd like to bring to life at some point in the future.
"I've always wanted to have a self-contained tour and in my mind's eye, I take a school bus and I cut one of the walls out and hinge it to make a stage for when you park," she says. "I just want to go to small towns, in public spaces, and flip the wall down and just do a mini festival with us and our musician friends. We just show up and honk the horn and people turn up and then we disappear like a ghost."
The duo have some exciting projects to look forward to: one in partnership with The Johner Boys and another secret project scheduled to be released towards the end of the year. Jay & Jo's music can be streamed on Spotify and you can find them on their website, Facebook, and Instagram.
Want to discover more new music? Check out these Saskatchewan musicians moving beyond simple throwbacks to making music of their own, and listen to these 5 up-and-coming Canadian musicians.
Photos courtesy of Jay & Jo