If you think finding feminine, fashion-forward shoes that are also comfortable and supportive is almost impossible, you're not alone. Dr. Liza Egbogah feels your pain.
As an osteopath, chiropractor and myofascial release therapist, Egbogah has spent her career helping people improve their posture. She often advises patients in pain to ditch their chic shoes and purses and replace them with practical footwear and backpacks.
How High Heels Harm the Body
"Typically, when women's heels are designed, they are solely designed from an aesthetic standpoint, and not aesthetically pleasing as far as what a woman likes — aesthetically pleasing from a man's view," she says.
Thin stilettos force muscles in the body to work in unusual ways, leading to strains in feet, calves, thighs and backs. Egbogah says the muscles get injured because they're doing work that they're not meant to do. "Essentially it throws your whole spine off," she says.
High-heeled shoes without good support built into them also push the body out of alignment. Any heels higher than about three inches tilt the hips and pelvis forward, putting extra strain on the ligaments at the front of the knees and compressing the discs in the spine.
Most People Resist Sacrificing Style for Comfort
Unsurprisingly, most patients at Egbogah's clinical practice in downtown Toronto — which, up until recently, was located in the heart of the city's financial district — balk at the idea of abandoning their stylish footwear.
She says more than one person complained to her: "If you say I can't wear these shoes and they're destroying my body, why don't you recommend a pair of shoes that I can wear? And don't even think of mentioning some of the general comfort brands." For a long time, Egbogah had no stylish brands she felt confident suggesting.
Then one day, a patient planted the seed that would alter the trajectory of Egbogah's career. The two had commiserated over being unable to find fashionable high-heeled shoes that were also supportive enough to wear to work all day. The patient said to her, "You know what, Dr. Liza, you are going to be the one who's going to actually design a high heel for us fashion girls, because you can't recommend any that are not ugly."
Learning How to Design Shoes
The notion of designing her own footwear stuck with Egbogah: "At that point, I'd already been making custom orthotics for 10 years and modifying orthopedic shoes and tailoring them to my patients, so I knew what needed to go in. Aesthetically, I knew what I wanted them to look like."
She sums up the challenge she faced: "I knew the anatomy of the body, and now I just needed to learn the anatomy of shoes." Fortunately, learning how to design shoes was "way, way, way easier than learning the anatomy of the body."
Testing the Prototypes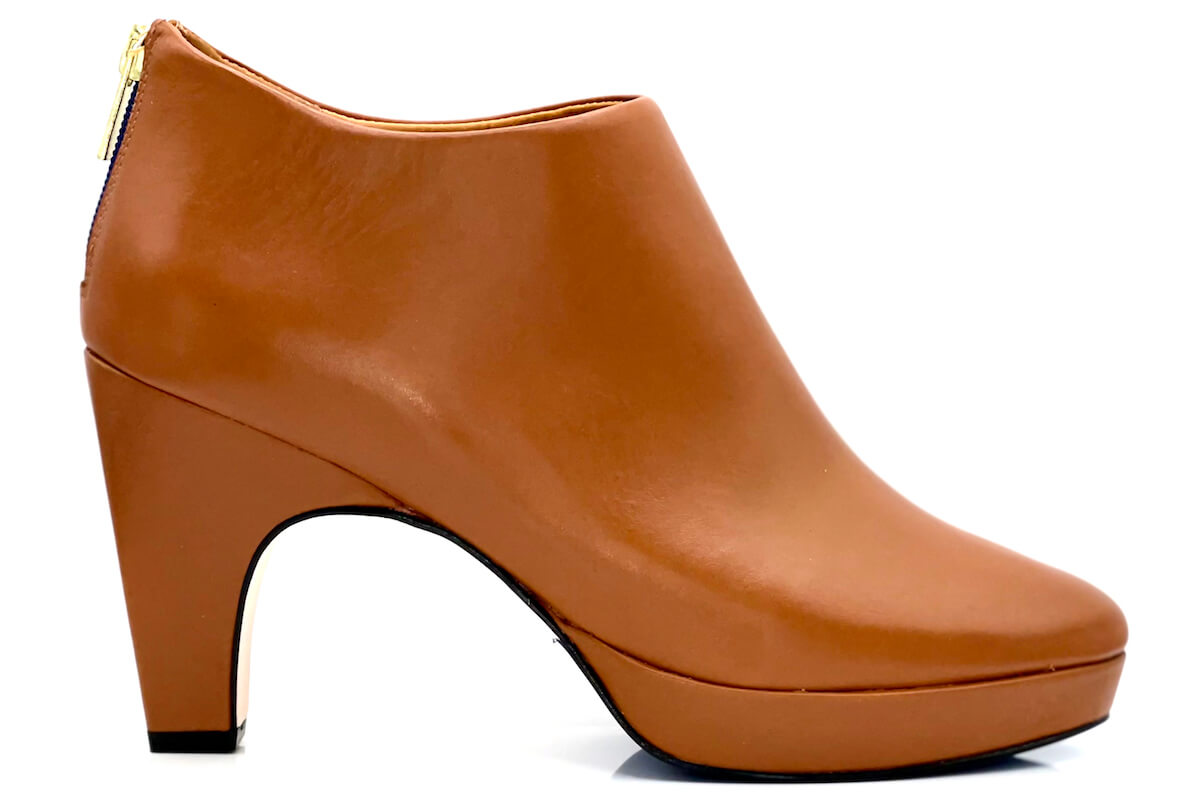 It took three prototypes until she got the design just right. Egbogah recalls how triumphant she felt the first time she was able to wear her own Dr. Liza pumps in her clinical practice all day long, without having to change into a backup pair of shoes.
The ultimate test, though, came when she wore the pumps to a conference in Las Vegas: "You're walking probably 20,000 steps when you're in Vegas, and so I would always wear flats or my orthopedic booties. I would have this routine in the morning where I'd do my releases, my stretches, do a full treatment, even tape my feet, because it's so hard on my feet."
All day and evening on that trip, she wore her Dr. Liza pumps. To her shock and delight, the next morning her feet felt completely fine. "I actually cried a little bit," she confesses. "That was the point where I was like, okay, even if no one else bought the shoes, and it was just for me, it would be completely worth it."
How Dr. Liza Footwear Is Different
The first Dr. Liza shipment arrived in March 2017. Egbogah says her knowledge and hands-on experience are what make her shoes truly different from typical footwear, which is created by shoe designers, not chiropractors or osteopaths.
"They're not experts in the body. They're not experts in posture. They don't manually treat people from head to toe," she says. "You have some shoe companies that go to seek expertise from people like podiatrists, but podiatrists only look at the feet."
Shoes Designed for Both Function and Fashion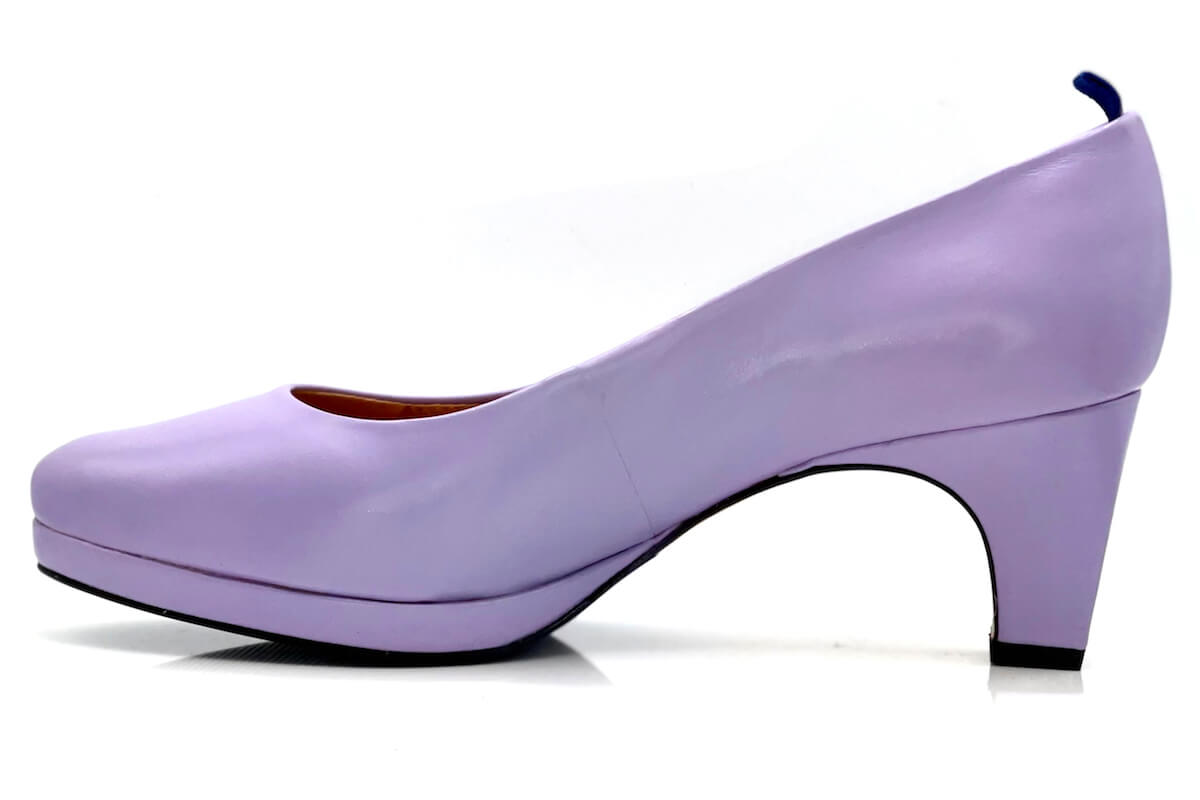 Dr. Liza shoes are carefully designed to keep the body in alignment, to prevent feet from overpronating and to preserve joints. Orthotic insoles provide proper arch support.
"In all the heels, they have a platform that has EVA, which is the same substance that you get in running shoes, to provide that shock absorption," Egbogah says. The shoes' actual heels are chunky, but also as small as possible: "I calculated the smallest diameter where we actually maintain full balance."
But the most important difference lies in the shoes' rocker motion, which helps to avoid any pressure points. "That was the key thing in the mechanics," Egbogah explains. Some customers need a bit of time to get used to the rocker motion, but she says that anyone who wears Dr. Liza shoes becomes a convert.
The Brand's Devoted Fans
Egbogah describes how customers feel newly confident in the workplace, in job interviews and on the dating scene. She says that effusive emails regularly pour in with some variation of, "You've given me my life back, because now I go out, I dance, I wear my heels, I feel like myself again, I wear shoes that actually go with my outfit."
Celebrities have also become devotees of the brand, including Cynthia Erivo, Kate Winslet, Yara Shahidi, Edie Falco and Brandy. Egbogah's biggest fan — but also her toughest critic — is her own mother, Ngozi, who stands 5'2" tall.
"She always wants to look and feel taller, so she always wears heels. Always. Even her slippers at home have heels. And she just believes that heels lift a woman up," Egbogah says.
From the start, her mother lectured her about the importance of wearing high heels in her clinical practice, saying: "Especially as Black women, we need to be extra professional. We need to look extra put-together, and you cannot do that without high heels."
Heels Named in Honor of her Mother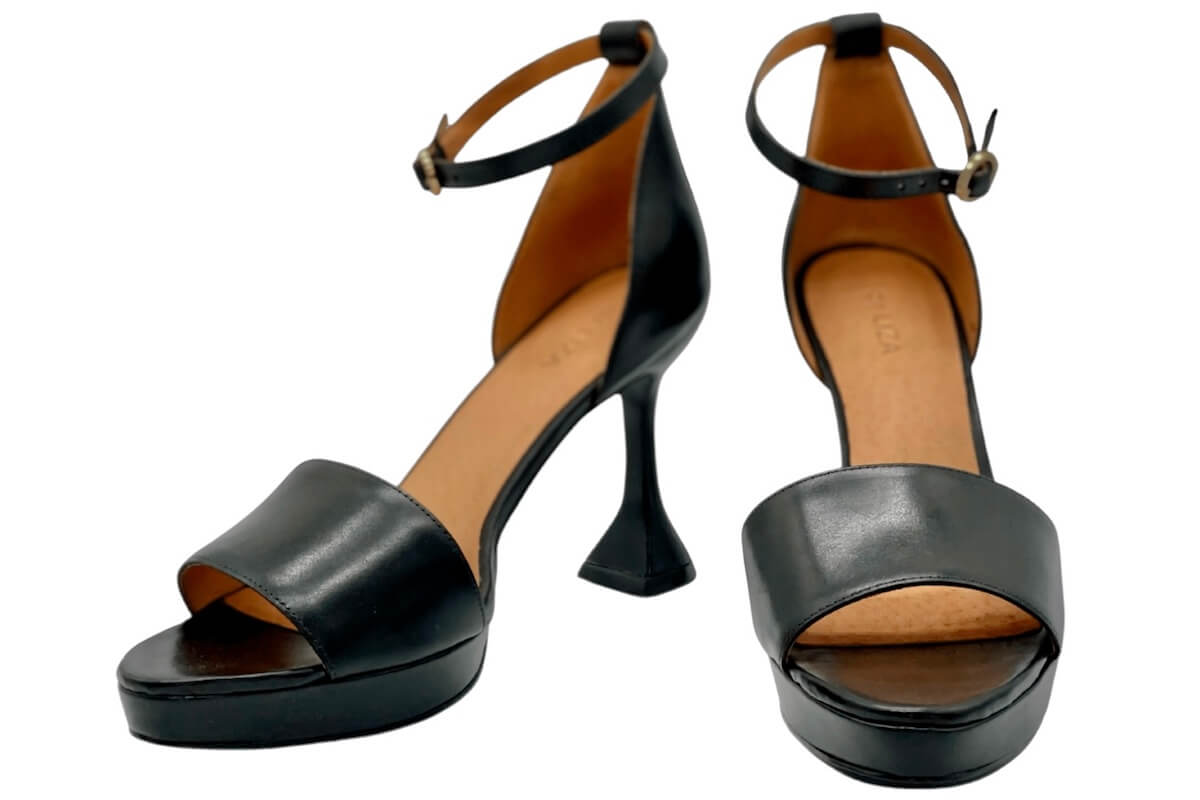 Ngozi dismissed the first few Dr. Liza collections as too casual, saying they might be fine to wear while grocery shopping or traveling but not to dinner or a party.
Egbogah listened to her mother's feedback and recently released the Ngozi pumps, booties and sandals, each with a 4-inch pyramid heel. Now Ngozi raves about the footwear that was named after her. Her mother wears the Ngozi styles everywhere, and even gave her daughter the ultimate praise: "I never thought that heels could be so comfortable."
Additional Dr. Liza Products
Also new to the brand are the Priscilla loafers, named after Egbogah's grandmother, who wore high heels every day as a school teacher in Nigeria. Egbogah's mother remembers how she and her siblings used to massage their mother's sore feet after school each day.
The Dr. Liza brand also includes several flats, sneakers and slippers, along with shoulder bags and briefcase-style backpacks, which include textured shoulder pads to prevent slipping and contain extra padding to minimize pressure points.
Liza Egbogah Does More Than Just Work All the Time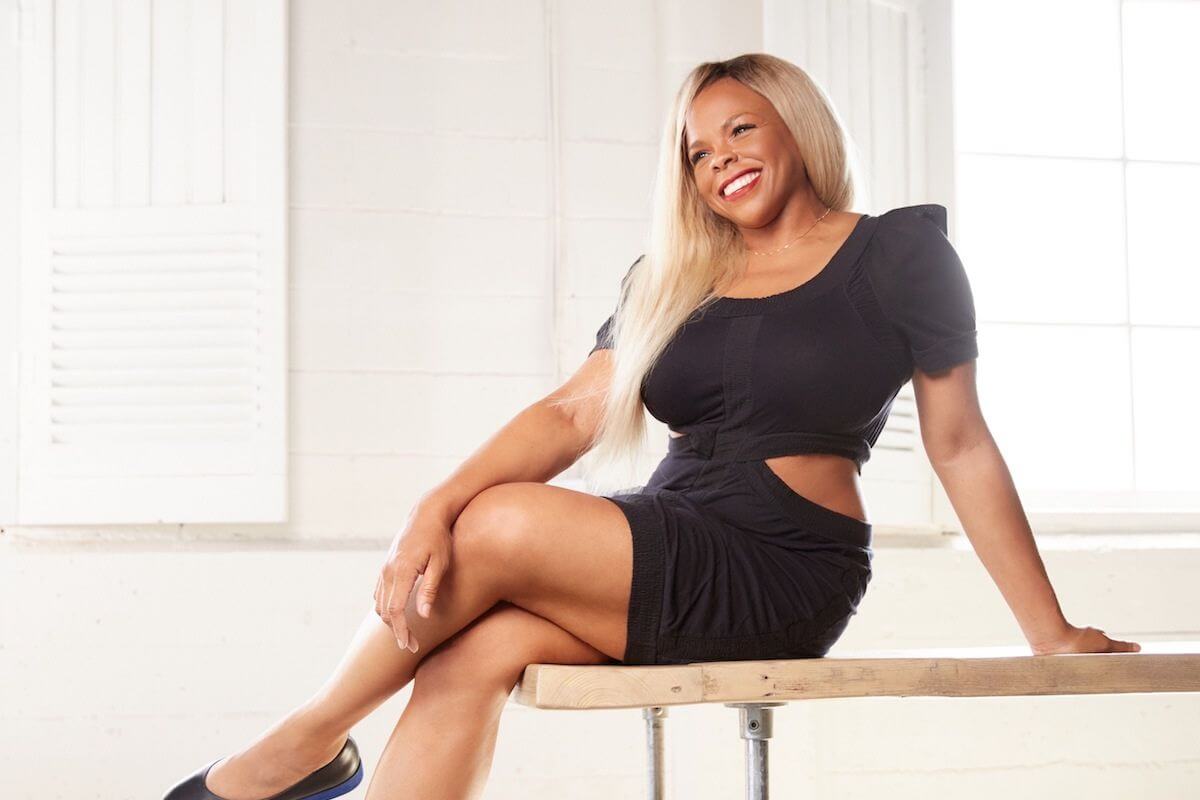 Despite spending three days a week at her clinical practice and another three days a week working on Dr. Liza footwear — not to mention regularly giving guest lectures, appearing on television and doing treatments for celebrities — Egbogah insists that her life feels quite balanced.
"I like to relax. I like to exercise. I like to stretch. I like to take it easy," she says. "I have an eight-year-old son, and I want to spend time with him. I want to do things as fast and efficiently as possible. And I have systems in place to do that. So that I can relax as much as possible. I don't feel that busy, actually."
More fashion labels doing good:
Lead Image: Photo courtesy Dr. Liza Shoes.