As a mother of two sons, Elizabeth Watkins had always dreamed of launching a non-profit organization to help children in her community. After years of volunteering at local schools and food pantries, she decided to take the leap in May 2019, launching Refresh Frisco — an organization dedicated to donating hygiene products to students experiencing economic disadvantage.  
Recognizing an unmet need, Watkins decided to make hygiene products the focus of the initiative to fill the gaps she knew many children were experiencing in their daily routine. She says not only can proper hygiene help children maintain health and prevent infection, but it's also an important element of developing confidence and self-esteem early on.
"It has been shown that lack of self-esteem, especially during the teenage years, can negatively impact a student's performance in school as well as their ability to form meaningful relationships and friendships," Watkins says. "Hygiene products are expensive, and prices have continued to rise over the last year. I want to ease the burden on local families and ensure that every child's need for basic hygiene items is met."
Refresh Frisco Wants Every Kid to Have Access to Hygiene Products
Over the past year, enrollment for the program has tripled, and the group now serves 800 students from 73 schools on a quarterly basis. Refresh Frisco works directly with schools in the community to connect with families in need and achieve its mission of ensuring every child has access to basic personal hygiene items.
"It may seem hard to believe, but in our Frisco community over 8,300 students are economically disadvantaged," Watkins says. "We provide Refresh Packs filled with full-size, essential hygiene products to students on a quarterly basis."
Including full-size items like shampoo, conditioner, soap, and lotion, the Refresh Packs are designed to last each student three months. The packs are tailored by age and gender preference, and also include feminine hygiene items, combs, toothbrushes, toothpaste, floss, lip balm, shaving cream, deodorant as well as hand sanitizer and sunscreen on a seasonal basis. Local volunteers help to assemble the kits, finishing them off with a "Refresh Card," or a hand-written message of encouragement.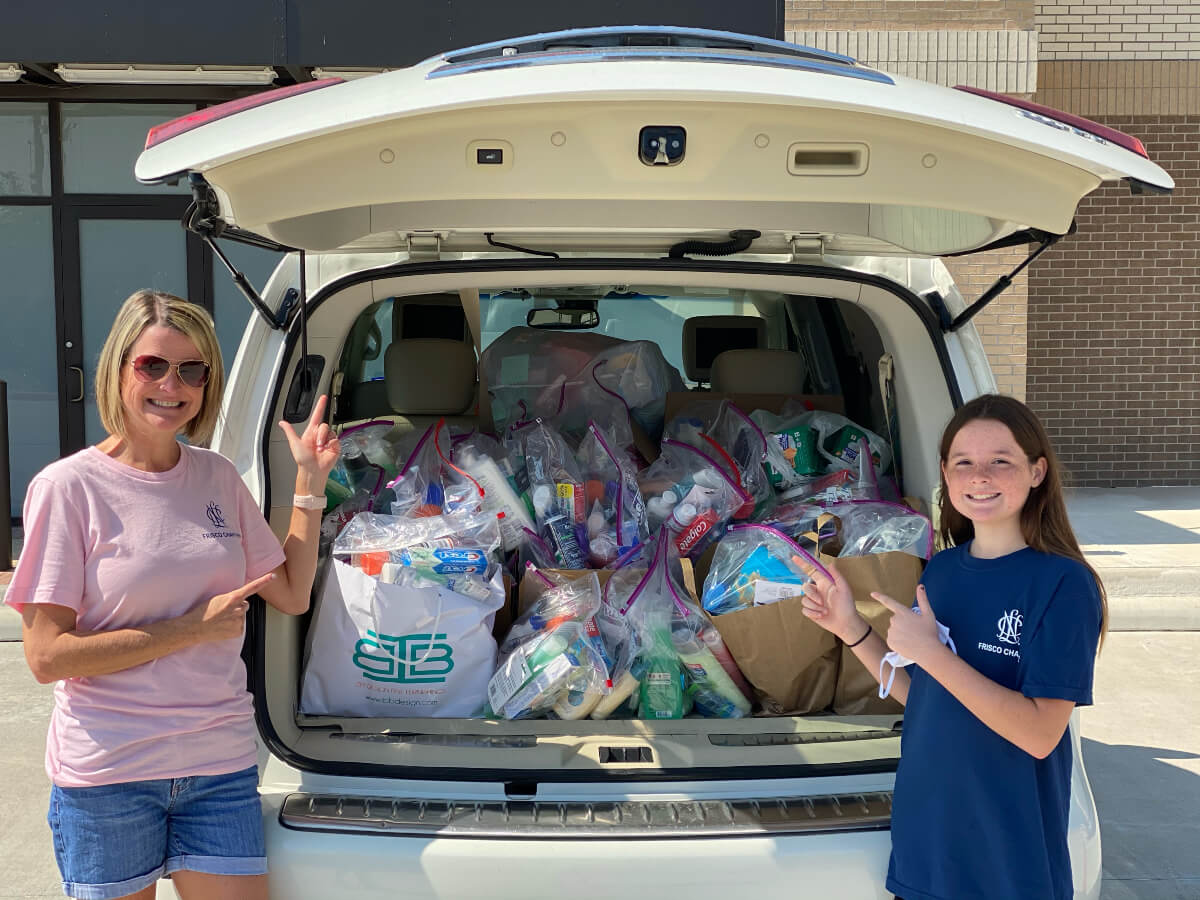 Refresh Frisco Hopes to Expand to Neighboring Communities
Watkins says in the future, Refresh Frisco hopes to expand to more neighboring communities in the Dallas-Fort Worth area. The group has already expanded to Little Elm with the recent launch of Refresh Little Elm.
"Our goal is to expand to neighboring communities in Dallas-Fort Worth so that we can help more students feel clean and confident," she says. "We are working hard this summer to raise funds so that we may begin serving the students of Little Elm at the beginning of the coming school year."
Enrollment for Refresh Frisco is currently open and new families can sign up at any time during the school year. To support the organization, visit refreshfrisco.org for a list of the organization's most needed items, drop off locations and information about volunteering.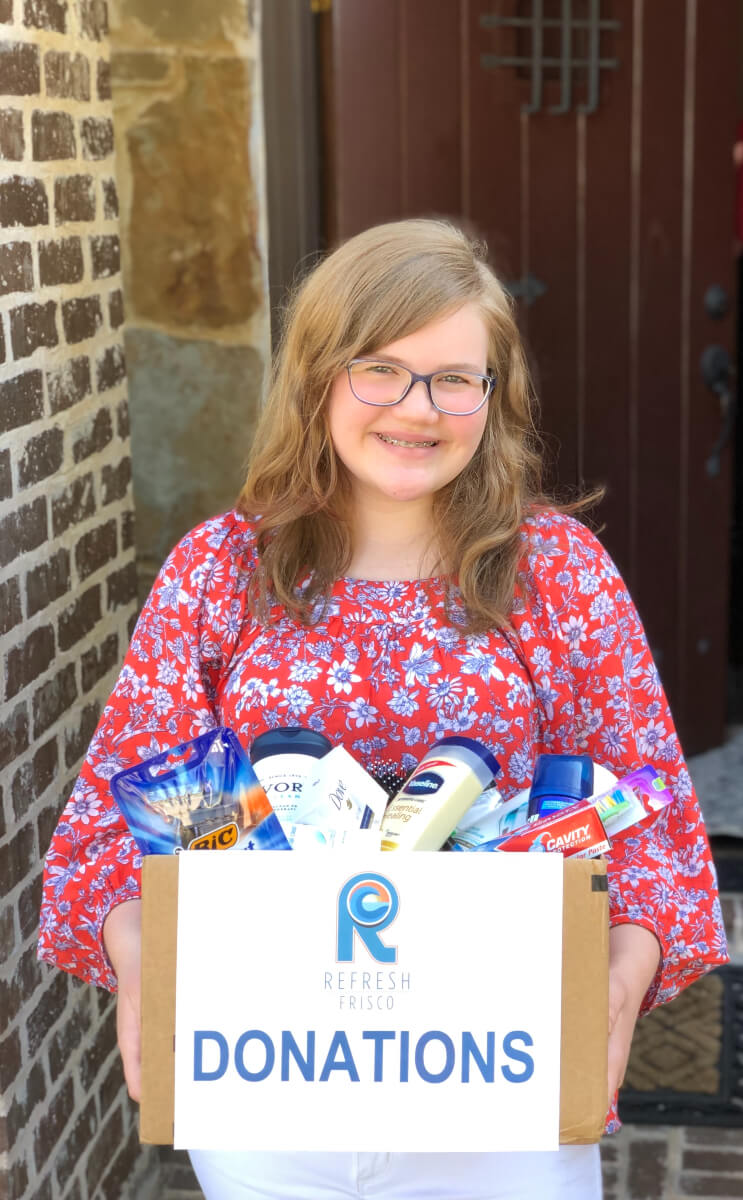 More Organizations Doing Good in Dallas-Fort Worth
Refresh Frisco joins other organizations in the Dallas-Fort Worth area that recognized a need in their community and decided to do something about it.
2 Miles of Smiles empowers cancer patients and survivors to feel courage and confidence through skydiving.
Shining Brownies is a non-profit run by two kids in Dallas. Valentina, 9, and Sebastian, 6, make bracelets and necklaces to raise money for Family Gateway, which provides housing, educational and social services to families with children experiencing homelessness.
Well Grounded Coffee Community in East Dallas gives second chances to former felons through vocational training.
Heroes on the Water uses kayak fishing to serve veterans, active-duty military personnel, first responders and their families. Another organization, 22Kill, serves the same community through outdoor activities, counseling and other programs, with a focus on suicide awareness and prevention.
Images courtesy Refresh Frisco.