No matter how long you've been together, it's important to try new things and keep things fun. But planning a romantic date night can be tough: just what do you do, and where do you go? To help you, we've compiled a list of fun fall date ideas for couples.   
10 Fun Fall Date Ideas 
Since we know that fall weather may vary drastically depending on where you live — not everyone is lucky enough to experience mild temperatures in October and November — we've included a mix of fun fall date ideas, from outdoor date ideas to at-home dates.
1.     Visit a Corn Maze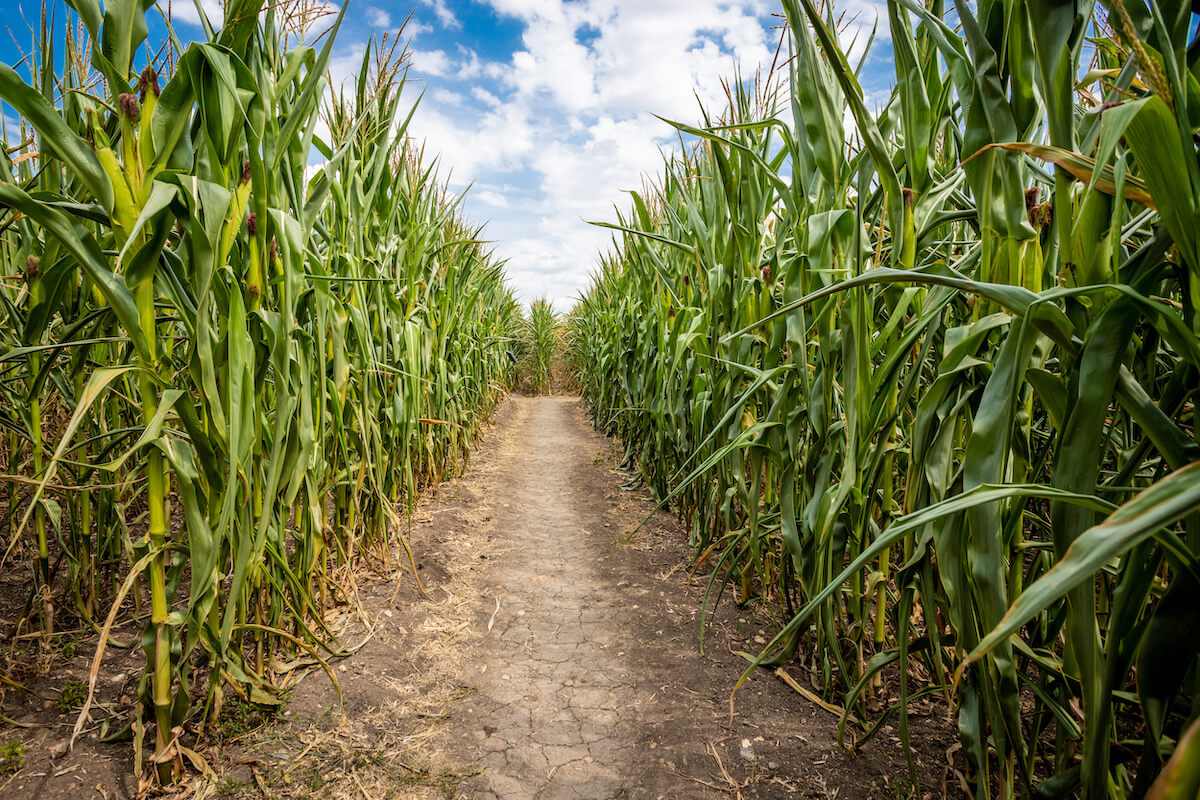 Corn mazes are not only fun thanks to multiple forms of environment (games, pick-your-own farms, haunted attractions and the aforementioned mazes) but they're also the perfect place for a romantic photoshoot. Wear lots of plaid.  
2.     Make S'mores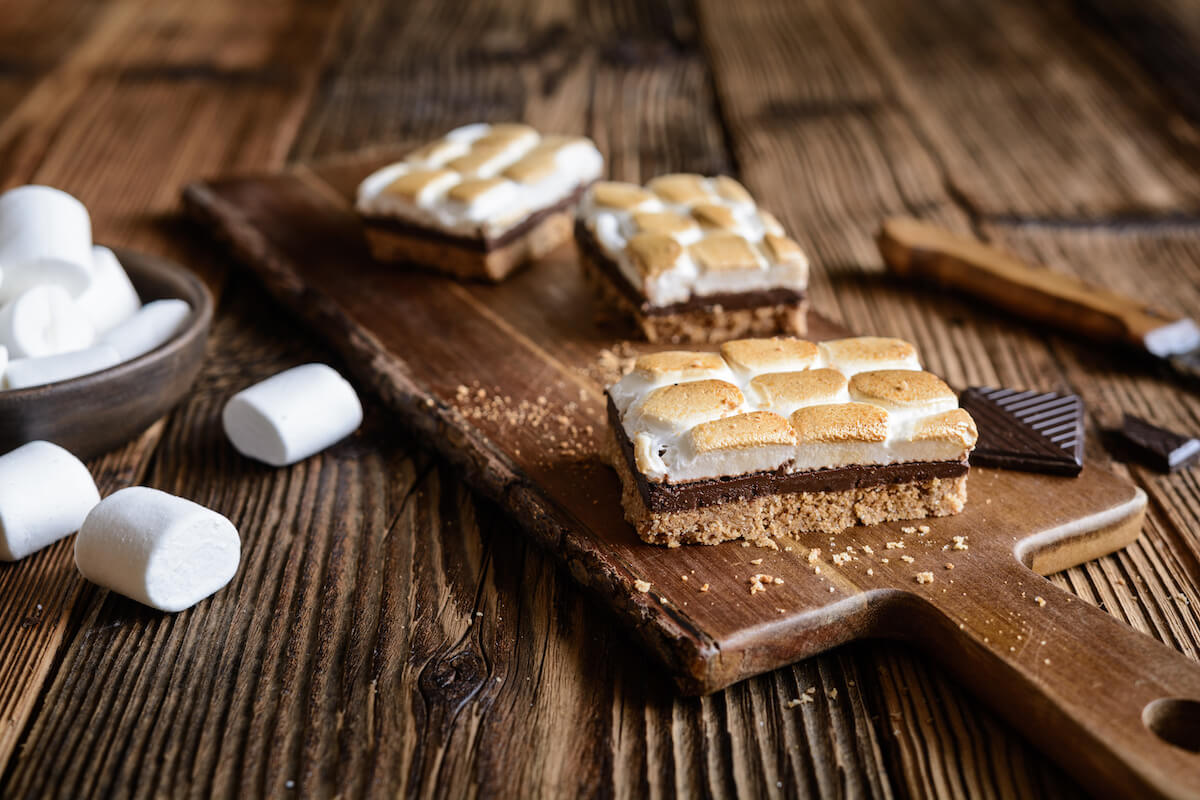 Build a fire and see who can make the gooiest s'mores around. Roast the classic combo (honey graham crackers, marshmallows and milk chocolate) or get creative with your ingredients: try adding cinnamon and chili powder for a Mexican-inspired flavor, or opt for Rice Krispies or Oreo cookies instead of graham crackers.  
3.     Go for Cider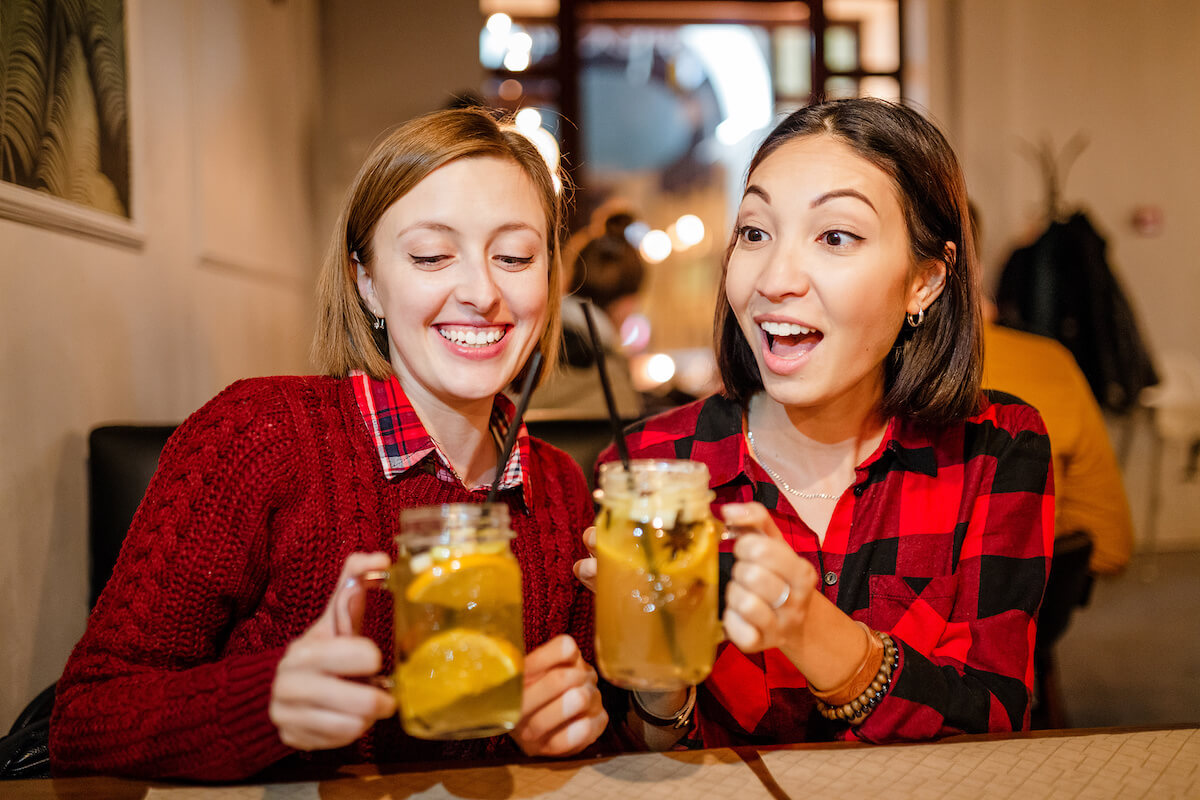 Nothing says fall like apple cider! Buy a few different brands and have an at-home cider tasting or visit a cidery in-person for an extra special date.
4.     Visit a National Park to Hear the Elk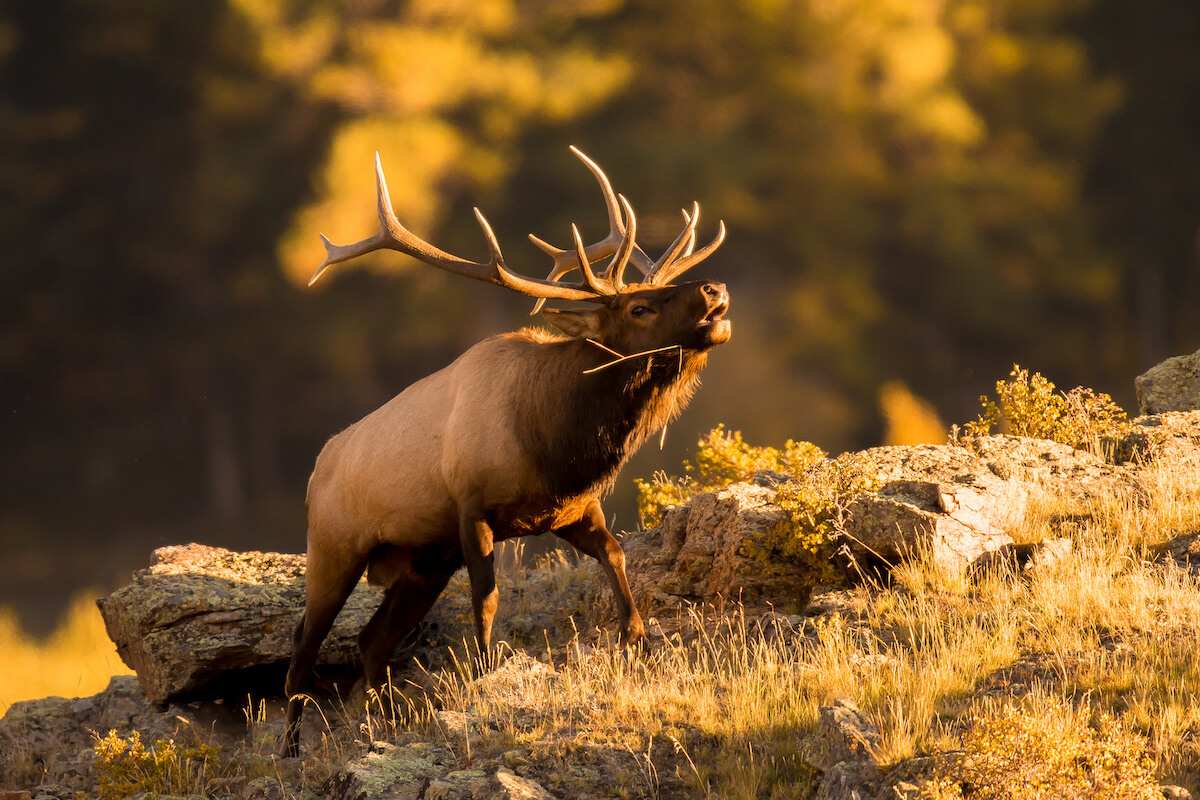 If you've never heard the bugle of an elk, add this to your list of fun fall date ideas, pronto. It's a pretty amazing sound to come out of a mammal.
5.     Carve Pumpkins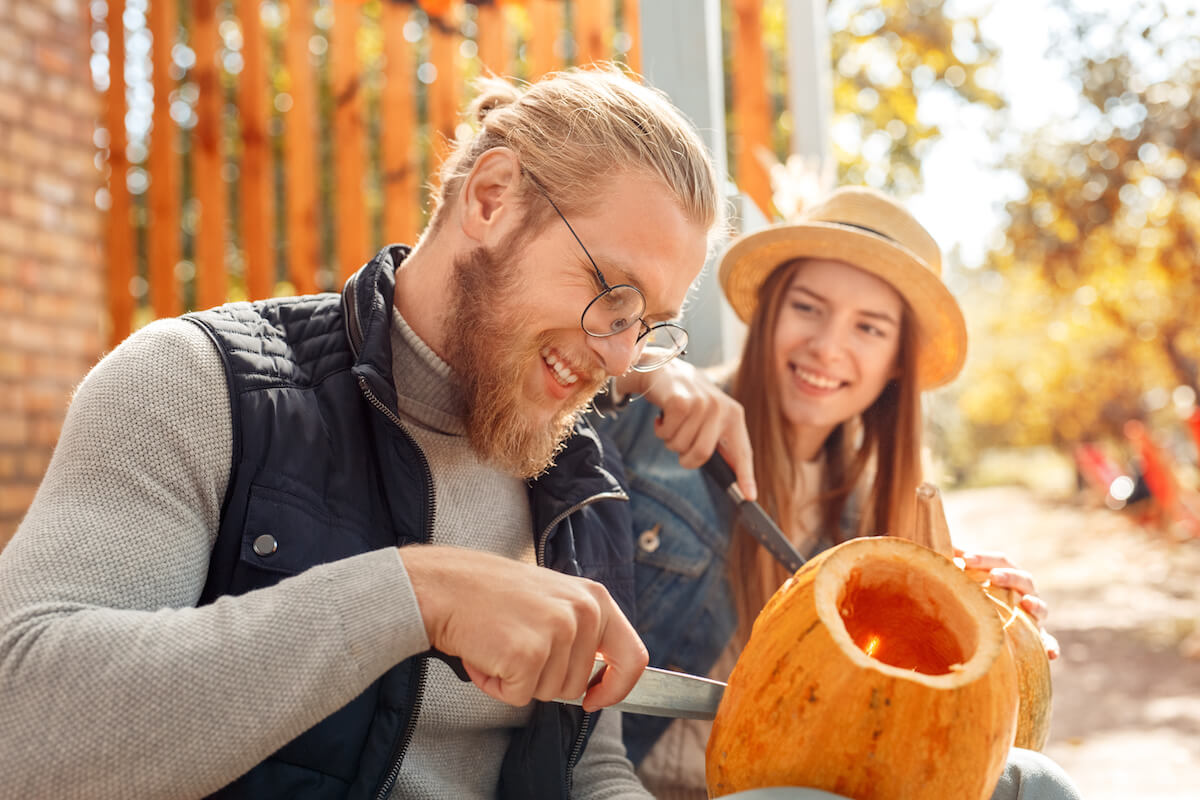 There's nothing like scooping out the guts of a pumpkin to make you feel alive! Bonus points if you pick them yourselves from a pumpkin patch first.
6.     Hunt for the Perfect Pumpkin Spice Latte
What's a list of fun fall date ideas without a single pumpkin spice latte (PSL)? Spend a weekend visiting cafes in your area until you find the perfect PSL. Or make your own on the stovetop. Sip your drinks by the fire for extra atmosphere or bring them with you on a walk while you admire the changing leaves.
7.     Watch a Scary Movie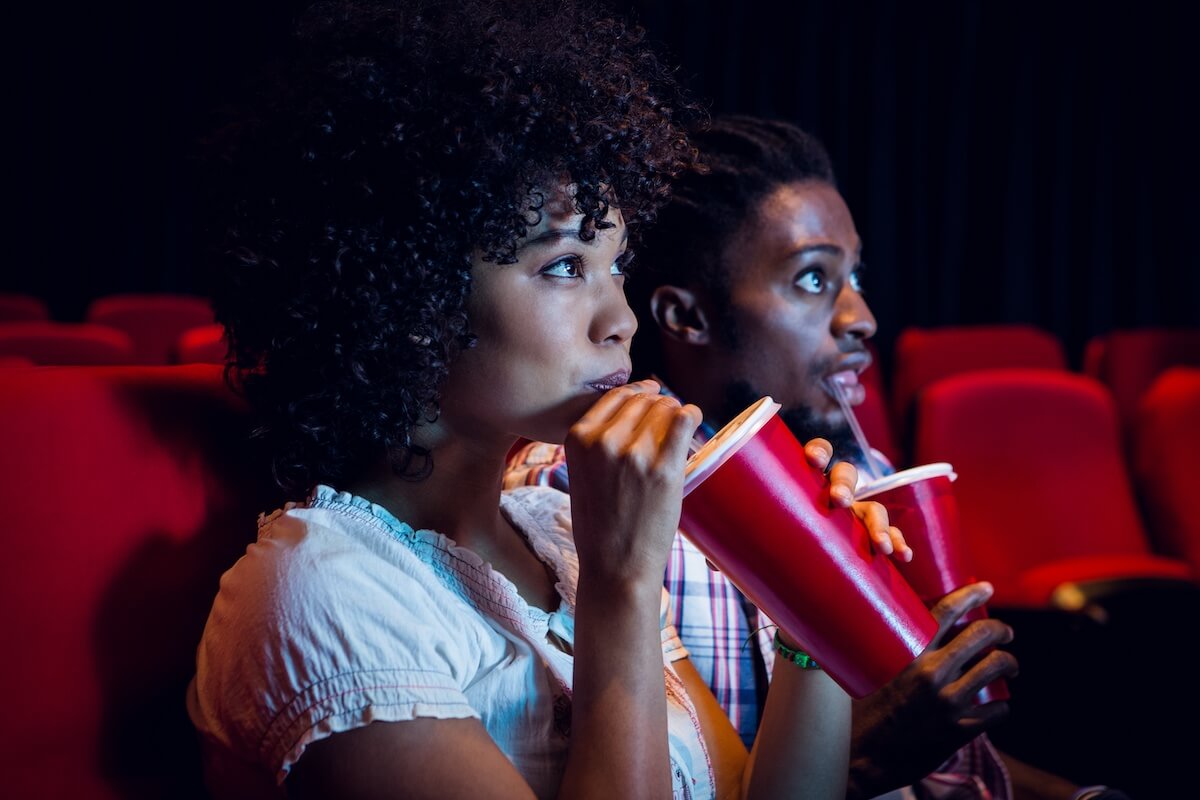 Choose something you'll both like (there's no shame in the gore-free horror game) and clutch each other for comfort. You could also revisit a Halloween movie from your past together: we're partial to The Nightmare Before Christmas.
8.     Read Ghost Stories to Each Other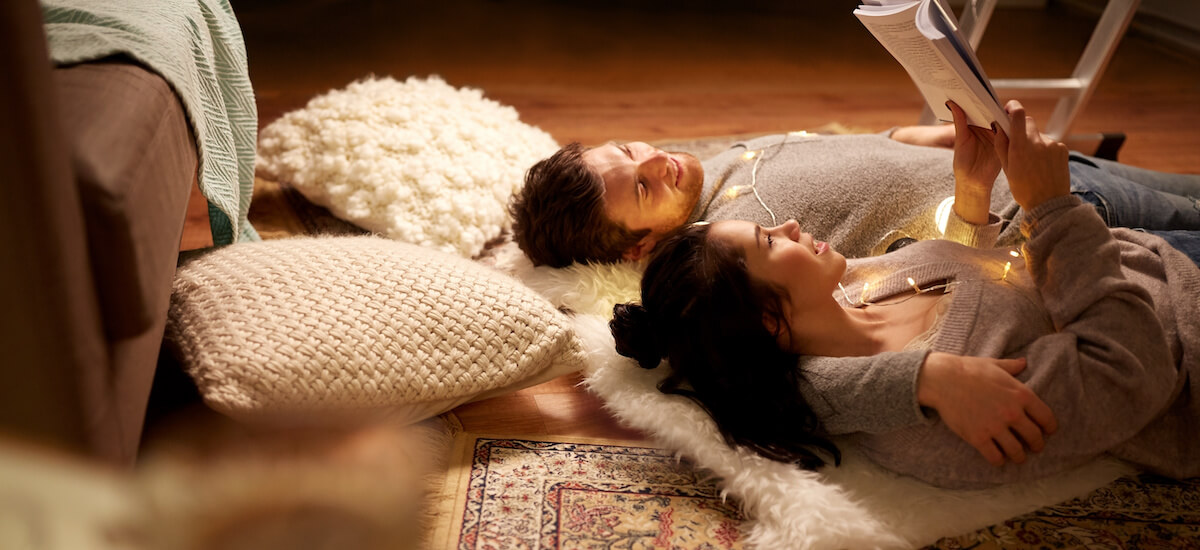 Find a scary book for adults, or pick some classic ghost stories, and read them out loud. You should do this in the dark, using candles for light and ambiance.
9. Do a Haunted House Tour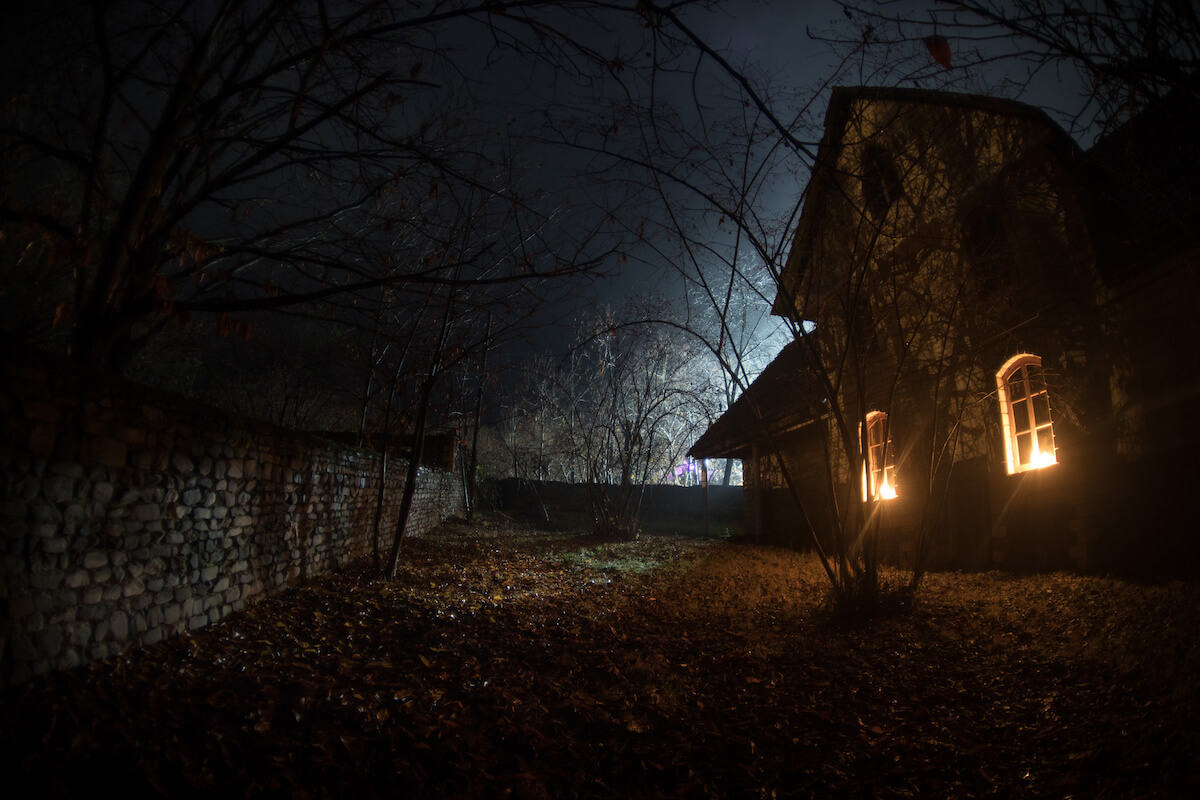 Every city has at least one haunted house (unconfirmed, just a feeling). Take advantage of this seasonal tour and learn something new about a building in your area. Console each other when you inevitably hear a weird noise or feel a mysterious breeze in a room where there's no open window.
10. Bake Something With Pumpkin
Take advantage of the season and fill your house with the smell of freshly baked bread, cookies, muffins, pie, cheesecake — it doesn't matter what, as long as you include pumpkin. There's pretty much a pumpkin version of everything, and we're here for it. Raise the stakes by doing a blind baker challenge — this is a fun game where one of you is blindfolded while the other gives baking directions.  
More from our dating series:
Lead image by Prostock-studio/Adobe Stock.