Photo credit Rona Andreas 
When Tara Janzen and Honey Constant, this month's featured guests on the YXE Underground podcast, approach the 15 Plains bison that call Wanuskewin Heritage Park home, they don't simply hang back and watch the animals. They walk up to the fence with curiosity and excitement. Their fingers wrap around the wire fence to get as close as they can to them.
The bison of Wanuskewin Heritage Park are "my cousins"
They remind me of young kids pressing their noses against a storefront window with puppies on the other side of the glass, except instead of puppies, its North America's largest mammal on the other side of the glass. "They're my cousins," says Honey as a few of the bison calves approach her for a closer inspection.
The return of Plains bison to Wanuskewin made headlines
The return of the Plains bison to Wanuskewin in December of 2019 made headlines across Canada. The park's grasslands were once home to thousands of bison, and different indigenous groups from across the prairies gathered at Wanuskewin to hunt this keystone species of the Great Plains. 150 years ago, the Plains bison disappeared due to overhunting.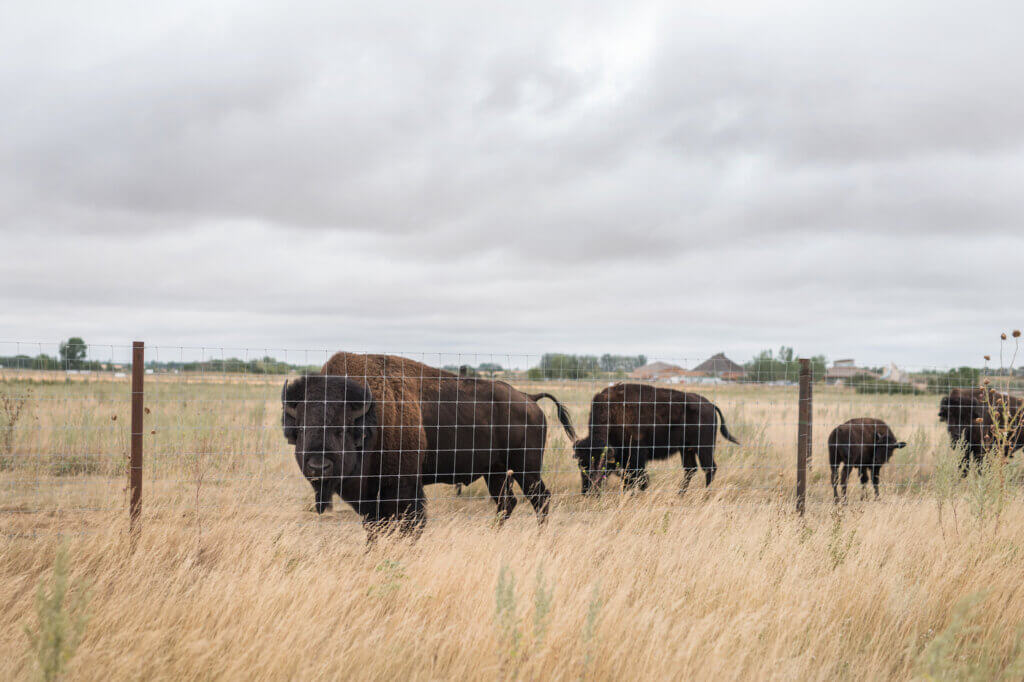 Tara Janzen understands the importance of having a herd of bison call Wanuskewin home. She is the Director of Development at Wanuskewin and worked with numerous stakeholders and groups to make this dream a reality.
The bison remind us we are one small element in the big picture
"We wouldn't be here without 6,000 years of human stories and we wouldn't be here without 6,000 years of future human stories. The bison in some way just remind us that we're one small element in this whole, bigger picture. As the Elders have always said, Wanuskewin has always been bigger than all of us. It's wonderful to be supported. It's wonderful to be able to have just one tiny part of such a significant project that will have a lasting impact on all of us."
Hearing the story of bison returning to Wanuskewin was something I was really eager to share in this episode of YXE Underground, but I quickly discovered their cultural and spiritual significance thanks to Tara and Honey.
The return of bison to Wanuskewin has cultural & spiritual significance that will be taught to students
This significance will be explored by Honey this fall with students from across Saskatoon. She is a Senior Interpreter Guide at Wanuskewin and is finishing her Masters in Archaeology from the University of Saskatchewan at the park. "Before COVID, we actually created a whole new program. It's called Wahkohtowin Bison Kinship," explains Honey in the podcast.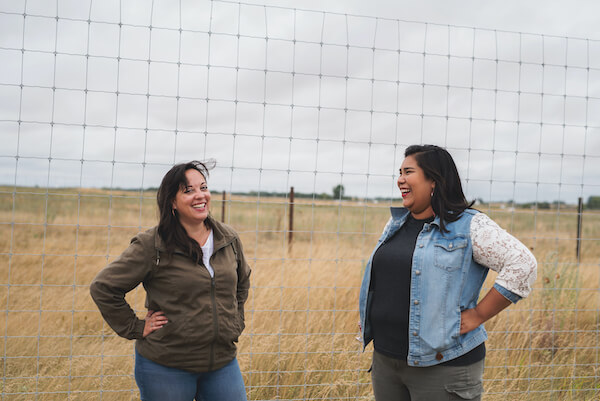 "It's actually a two-hour specialty program for students aimed at grades four and up. The program talks about the story of the bison as a keystone species and how important they are to restoring grasslands. But the second half of the course looks at the cultural side of the bison. It looks at the kinship and talking about how they're more than just Wal-Mart."
The bison provided all the needs of Indigenous peoples
What Honey means by that last comment is that indigenous peoples used the bison for so many things. Bison served as a vital food source. Tools were made from their antlers and bones, while their hides were used to make clothing and insulate their homes. Much like how we go to big box stores like Wal-Mart and get everything we need, bison provided indigenous peoples with so many of their needs.
However, Honey wants students taking her course to realize there is so much more to the relationship between bison and indigenous peoples. "I want students to know how they affect all parts of us and how they teach us things. As COVID hit, we couldn't deliver it to anyone, which was sad; but as soon as we reopen, I'm so excited to start delivering the program. There's just so much when it comes to talking about the bison."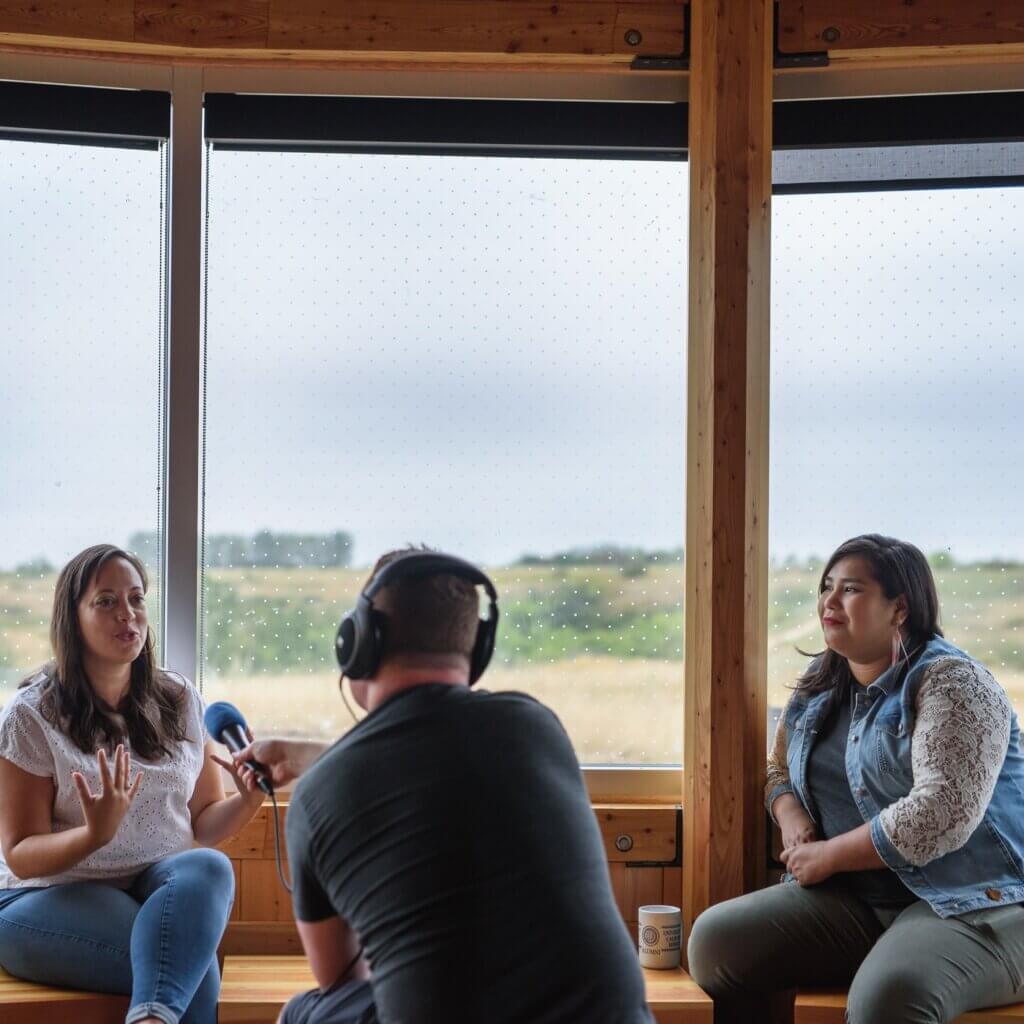 Wanuskewin has been renovated and expanded and is open to the public
Wanuskewin is open again to the public after shutting down due to the pandemic and also because of a 40 million dollar renovation and expansion. Long-time visitors of the park will be impressed with many of the new amenities, while new visitors will enjoy the park's rich history and natural beauty.
No matter how many times you have been to Wanuskewin, it would be worth your time striking up a conversation with Honey Constant. Ask her how she feels about the return of these animals to the park's grasslands. What you'll hear is an honest and heartfelt answer.
This podcast about the bison explains a story of family and kinship
"One of the things that surprised me the most about the bison is how close I feel to them," says Honey near the end of the podcast episode. "It's kinship, and that's why I named it Wahkohtowin, because it means kinship. Everyone is related. They're my cousins. It's kind of part of my journey to reconnecting all of these things and what my journey has led me to. When I think about delivering this program to students, I want it to be as authentic as possible. So the biggest part of my research and my journey was being comfortable with that knowledge, that story, that they're my family."
Listen to the podcast here: http://yxeunderground.com/wanuskewin-tara-janzen-and-honey-constant/