Red-breasted nuthatches, black-capped chickadees and house wrens. These are just a few of the birds that Angela Tremka has the pleasure of seeing on her walks through Regina's Cathedral neighborhood.
Along the way, it's not unusual for Tremka to run into fellow birders wanting to share what species they've discovered. Tremka says the best part about birdwatching is "that it's a wonderful, lifelong, accessible hobby for people of all ages."
Tremka's grandparents first introduced her to birdwatching at a young age, and her love for the hobby blossomed from there. The biggest take away for Tremka when it comes to birdwatching is, "the essential and tangible roles that birds play in the functioning of the ecosystem — directly impacting our overall wellbeing."
A Community Microgrant Spurred the Cathedral Birdhouse Project
In an effort to preserve the local bird population in her area, Tremka developed the Cathedral Birdhouse Project.
The idea came to her after she read about a $2,000 micro-grant program from the Cathedral Area Community Association (CACA). Whenever she was out walking, she began looking for ways she could help enhance the environment around her. The answer? Birdhouses and nest shelves in her neighbourhood to inspire burgeoning bird lovers.
Tremka felt like this would be the perfect project to "embrace the uniqueness and character of the neighborhood, as well as promote deeper connections between community members and nature." Not only would this create a sense of community, but it would help preserve the native bird population.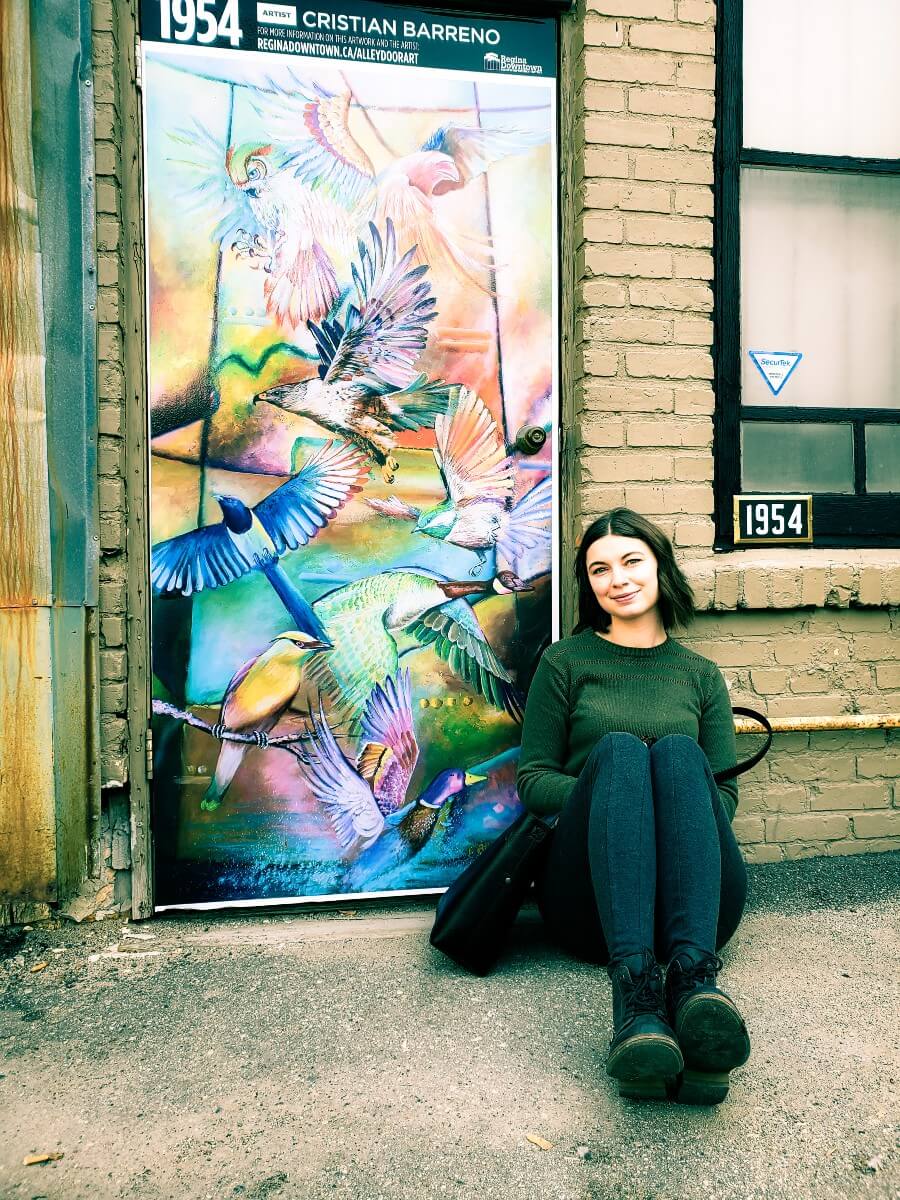 How One Woman in Regina Is Protecting Cathedral's Bird Population 
With funding from the CACA micro-grant, Tremka constructed 50 birdhouses and 40 nest shelves to distribute throughout the community. To ensure she was building structures to benefit the right type of birds, Angela invited in the expertise of local birders so "that these birdhouses safely and ethically served the native bird species that call Cathedral home."
In addition to birdhouses, they constructed nest shelves to serve the American robins and mourning doves in the area. While these birds often build their nests in trees or bushes, there are times where you may come across one built in an unusual spot. Often times these nests can be blown away by the wind, especially in Saskatchewan where wind is a weather phenomenon unto itself. These nest shelves provide birds with a safe place to build their nests with limited risk from wind damage.   
How to Participate in Preserving the Local Bird Population 
If you're a resident of the Cathedral community and want to be a part of the birdhouse project, follow the CACA's Facebook page for updates on how to request a birdhouse or nest shelf for your home.
Each birdhouse and nest shelf has been made locally in the Regina area and is ready to be put to use to support the local bird population.

Not sure what's the best way to care for your structure? Information on the responsibility of birdhouse and nest shelf ownership, along with what types of birds are best suited for inhabiting the area, will be included for your education.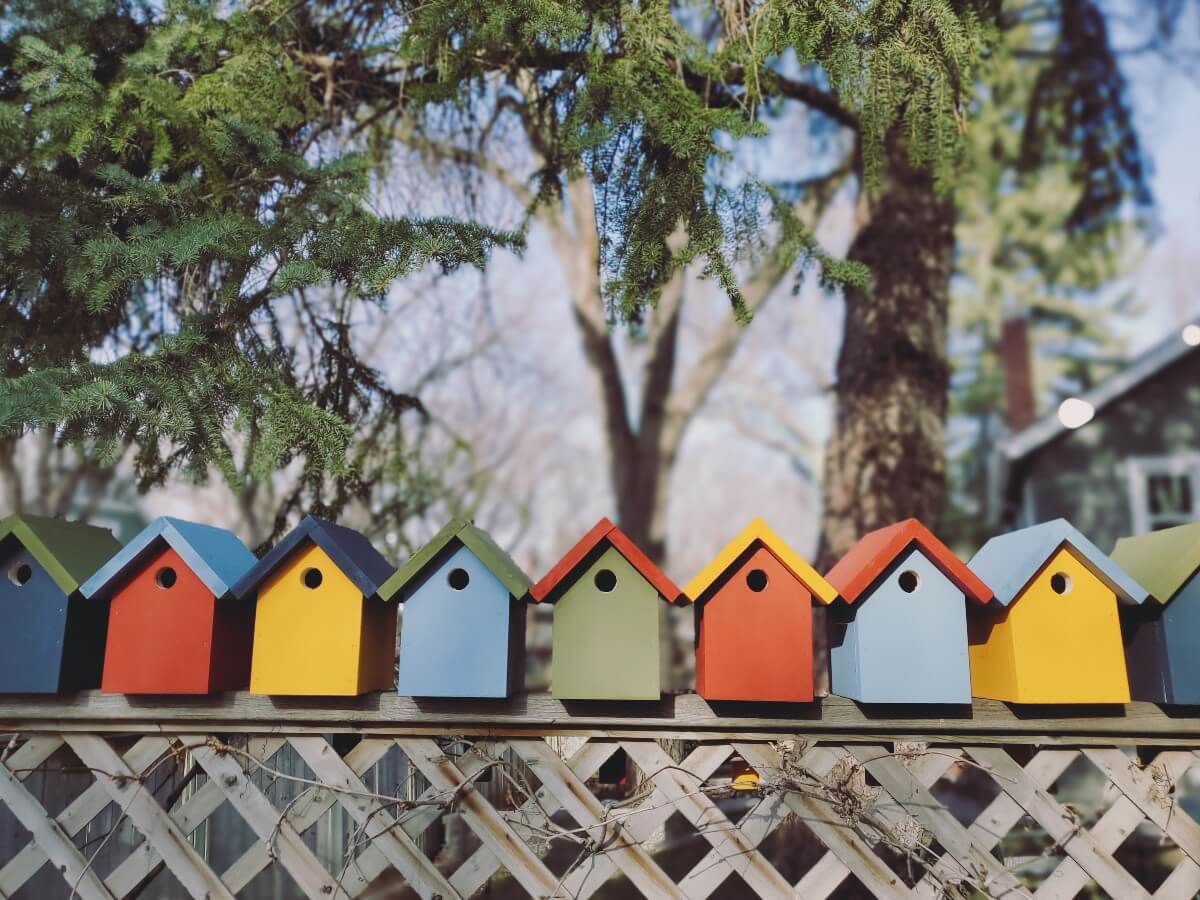 More Community Initiatives in Cathedral
Now that spring has sprung, you may have begun venturing out of your winter hibernation to enjoy the outdoors. And what better way to do that than by familiarizing yourself with Regina's own nature?
The Cathedral Bird Project is also launching an independent scavenger hunt for children, as well as a bird scavenger hunt for youth and adults in June. Stay tuned to the community association's  Facebook page for details. Who knows what new and amazing parts of nature are just waiting to be discovered in Regina's communities.
For Tremka, the best part of being involved in her community is how much enjoyment and fulfillment it can bring: "I have so much love for my community and hope to give back to it in numerous ways throughout my life. Community engagement directly affects our wellbeing and becoming involved in one's community creates a sense of belonging and connection."