I grew up in boarding school, so I spent years packing and unpacking. I'd pack to go home on Fridays, then pack again on Sundays to return to school. Through these years of back and forth, I eventually developed what I call "packing angst." Little did I know that years later, I would be developing an ultimate nomad packing list.
The angst manifested in my adult life in the form of irrational overpacking. For example, I would pack in preparation for unquestionably reasonable events: "What if I get asked to go to a ball, and I have nothing to wear?" My angst would drive me to feverishly pack a pair of Jimmy Choos, an unreasonably large gown and accessories. Or it'd arrive as a rush of overwhelming confusion about whether I should pack 30 pairs of undies (because you never know) or scale down to 20 — impossible decisions that would ultimately result in hours spent playing Candy Crush in an attempt to avoid the insurmountable task at hand.
As a recent Digital Nomad convert, I had to conquer my packing angst and scale down — way down. And, as I saw the contents of my life drive off in a moving truck to a storage container somewhere, I felt a sense of peace. I knew I had everything I needed, and I knew that it fit into a single bag – thanks to the ultimate nomad packing list.
But, no matter how much of a minimalist I had to become, there are some things from home that I simply can't live without. Read on for my packing must-haves, and take note of these tips for when your nomadic life comes calling.
A Note on Logistics
Before we go any further, I must mention packing cubes. I don't know how I ever travelled without these. For the uninitiated, packing cubes are small, zippered, nylon pouches that fit into luggage in a number of configurations to organize your clothing, accessories, and everything else that's along for the adventure. Trust me when I say that you don't want to go anywhere without packing cubes. Packing cubes will save you (move over, Jesus) and they'll save so much space. You'll thank me later, I promise.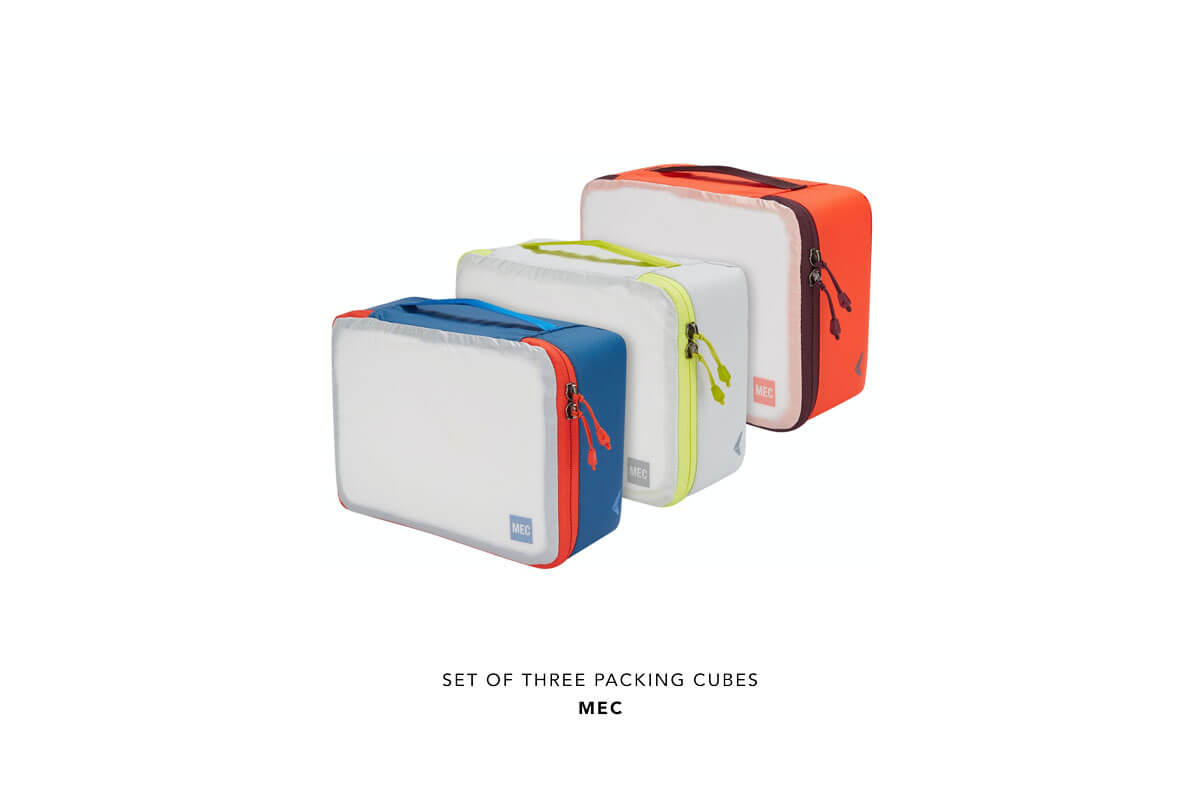 Sentimental Somethings
Obviously, I couldn't pack up my entire art collection or my cherished, vintage Delft pottery set, but I've learned that a few small, special things can make a new place feel a lot more like home. To bring some familiarity to my new life on the beach, I packed a ceramic paw print from my angel that passed away last summer, a set of Curious Cat oracle cards and a beautiful Anthropologie dish towel (both gifts from a friend), a pack of journals from Japanese lifestyle brand Muji, a travel sketching set, a small collection of my favourite aromatherapy oils, and, to ward off any bad vibes, a few bundles of sage and my Oneiro evil eye necklace. More essentials in the ultimate nomad packing list.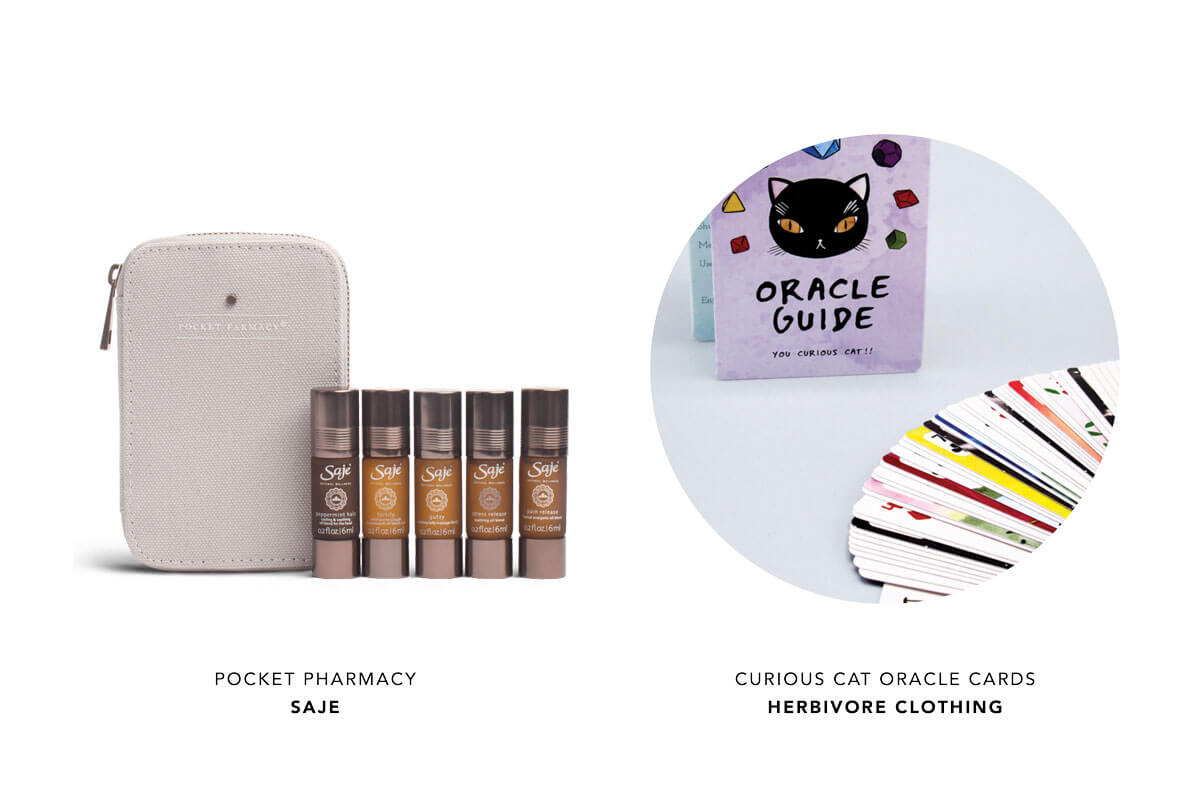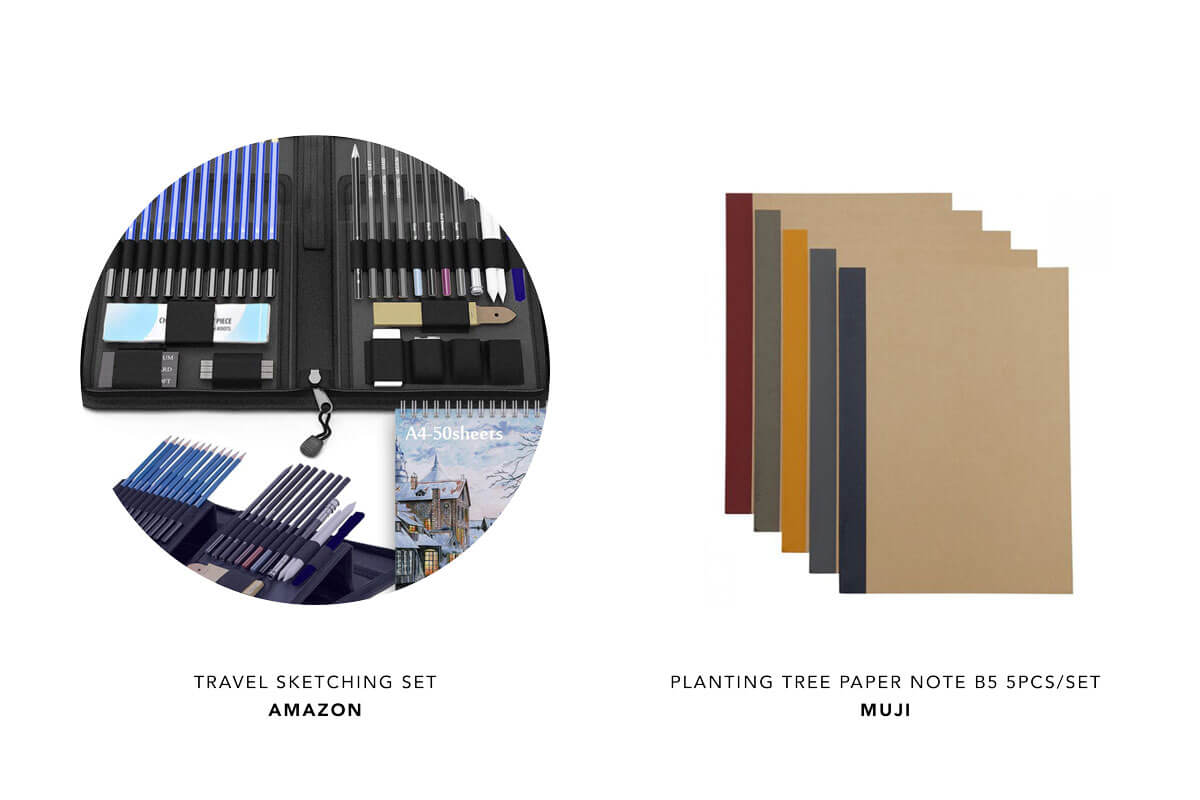 Fabulous Functionals for the Ultimate Nomad Packing List
I have a strong aversion to those undeniably dirty percolators found in hotel rooms or Airbnbs, and I'm particular about my morning coffee, so I packed a stainless steel French Press to ensure a high-quality cuppa every time. It's a little on the heavy side, but if you care about your coffee, a great press is absolutely worth the "weight."
Because I'm sensory sensitive and get a stiff neck from just looking at the wrong pillow, I packed my pillow and my softest pillowcases in a vacuum bag to save space.
Another strange-but-wonderful luxury item I brought along: a porcelain toothbrush stand from Muji. These well-designed accessories are perfect when your place doesn't have a designated toothbrush spot, plus, they're tiny, packable and easy to clean – all perfect elements in the ultimate nomad packing list.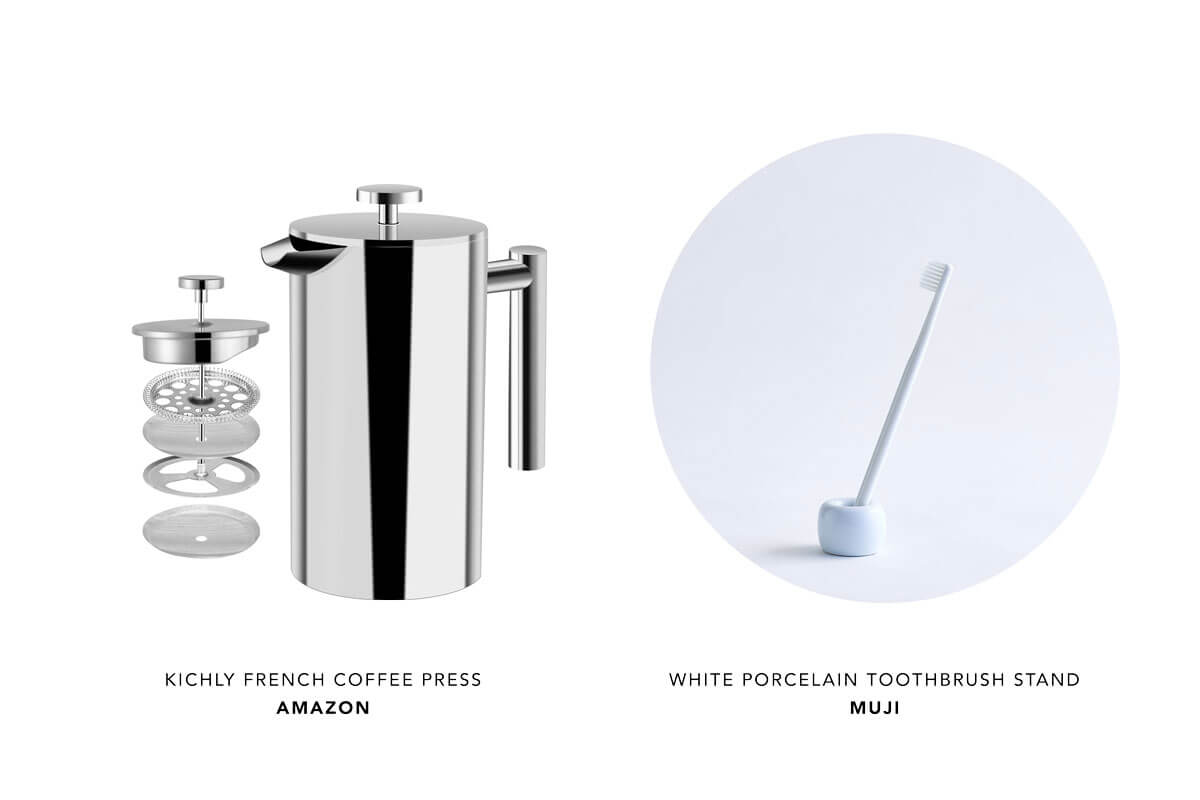 Medicine Cabinet Must-Haves
Some countries don't have our beloved staples (Nyquil, Benadryl, Gravol, Polysporin, Midol, etc.) so I made sure to stock up on these. I also packed a healthy amount of band-aids, since I often find myself bumping into or falling over things in new surroundings.
Streamlined Skin Care
I packed about six months' worth of skin care essentials to avoid the DRAMA of changing my skincare routine, and it took much less luggage space than expected. Also, be sure to stock up on your hair care faves, too. You can't count on finding your product at your destination, and nobody wants to resort to supermarket shampoo. I packed Aveda Nurtiplenish Light Moisture shampoo and conditioner. I wash my hair about twice a week, and my shampoo lasts me at least four months. I also packed a UVA + UVB protective leave-in serum that creates beautiful beach waves.
Minimal Makeup is Part of the Ultimate Nomad Packing List
If anything, lockdown taught me to love myself without makeup, but there are a few small items I always have in my back pocket (you know, for those days when self love just isn't enough). I threw my Glossier basics – Lash Slick (Michelle Obama rocked this at the inauguration) Cloud Paint, Balm.com and Boy Brow in a bag, along with a tinted moisturizer from Smashbox. TBH, I find that hardly ever use any makeup at the beach, so be sure to adjust your stash based on your preferences and add this to your ultimate nomad packing list.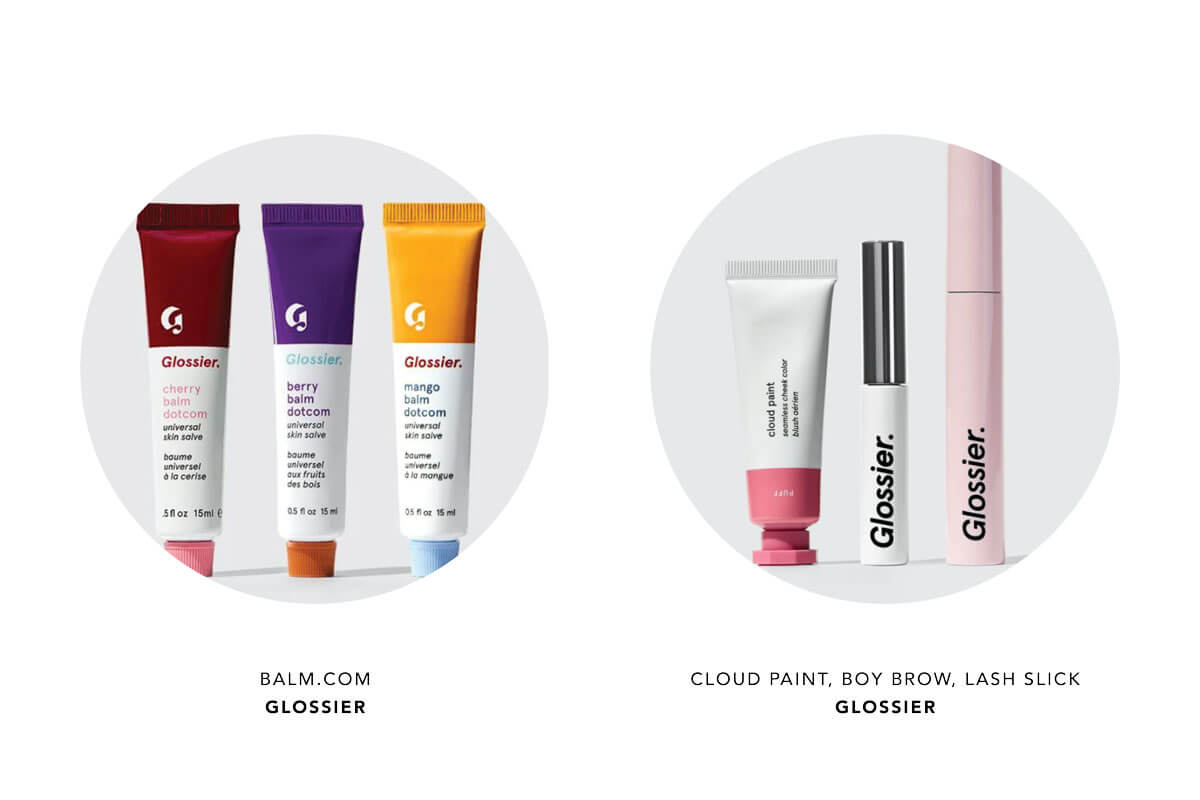 Tech Essentials are on the Ultimate Nomad Packing List
Alright – let's get into the things you'll actually need to work (and live) remotely. Most importantly, you must remember the music. I packed a Soundlink Mini II Bose speaker — it's compact and has incredible sound. I also brought a keyboard, a mouse, a portable laptop stand and screen for the office, plus a Kindle and an Apple TV for entertainment.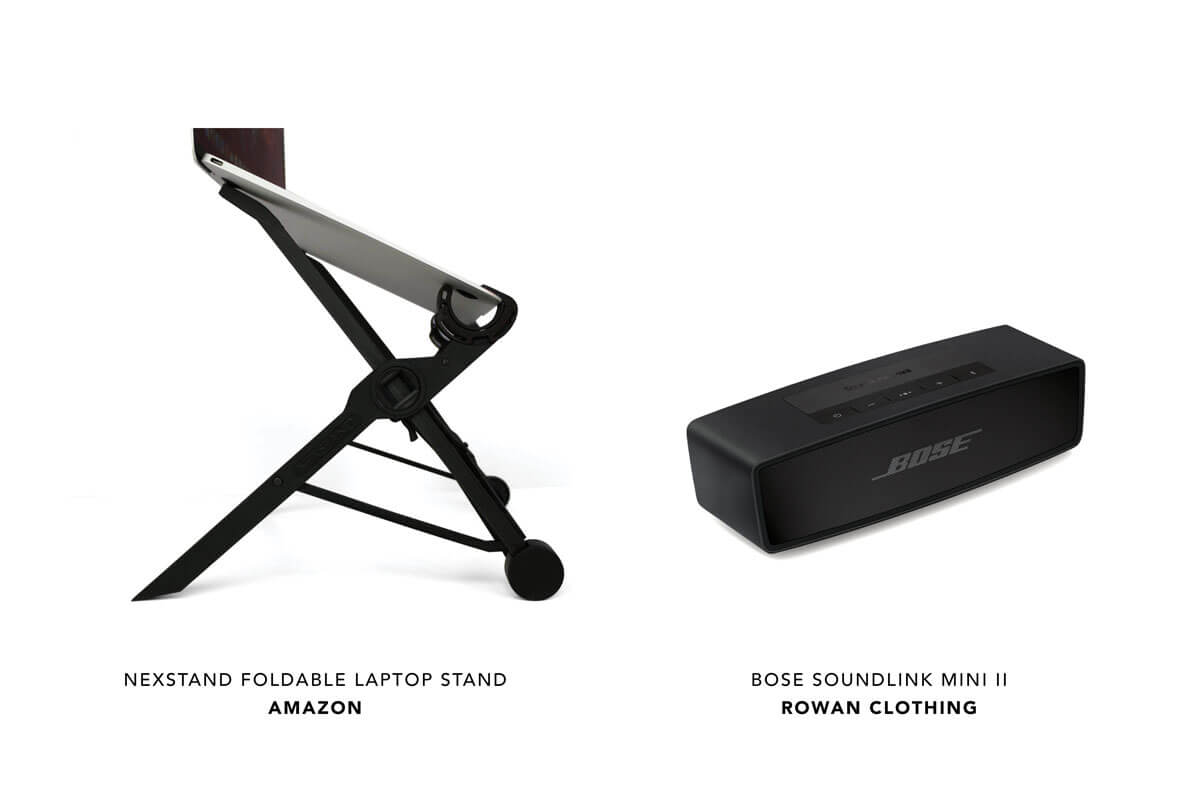 Seaside Self-Care
Sure, relocating to a beach is relaxing by default, but we mustn't forget that I relocated as a working professional. When the deadlines creep up, it's important to breathe deeply, reset and recentre. I packed travel yoga mats from Manduka for my daily practice, supersoft joggers from Uniqlo, and one Harry Carey's Chicago sweatshirt (30 years old, softer than a bunny, stolen from my mother in law) for when I need to snuggle up and bliss out.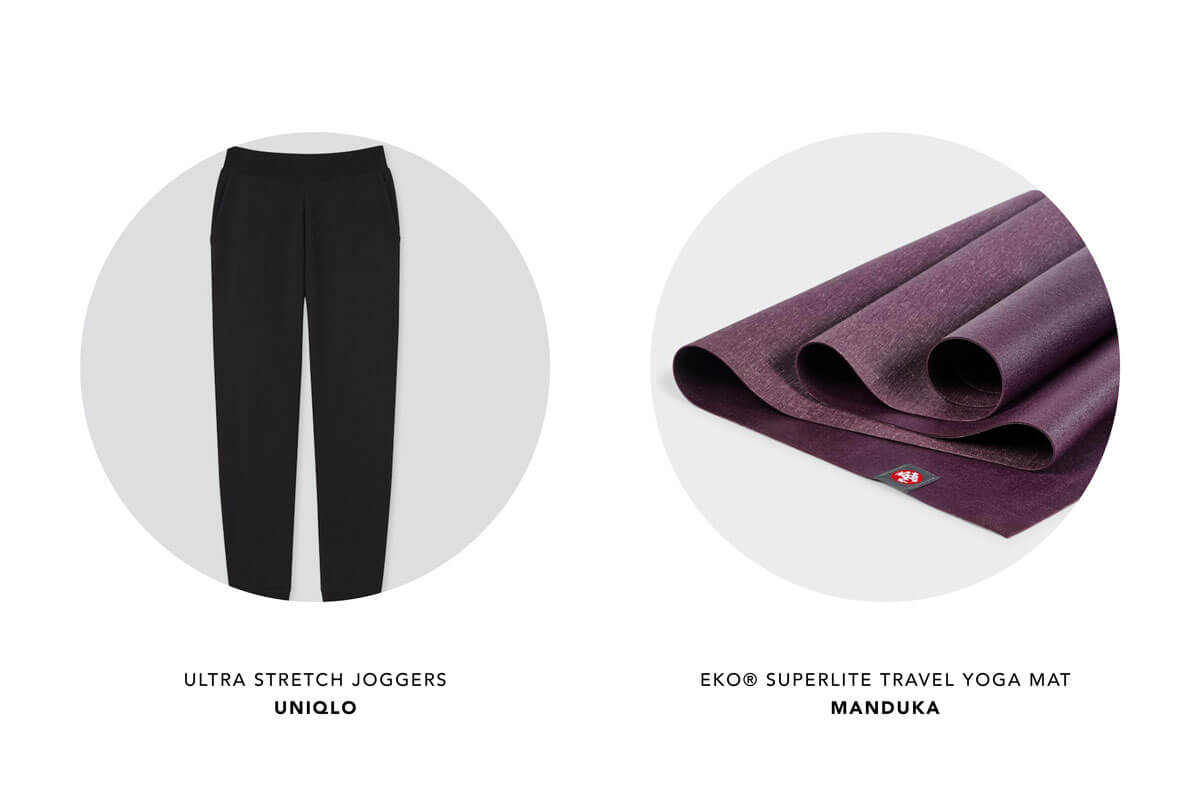 Disclaimer: Please be mindful of current travel advisories. If you decide to relocate and work remotely, be sure to choose a safe location, stay for a minimum of six months and respect all local government guidelines.