While every woman has a right to feel safe in her community, the sad reality is that violent attacks still happen every day around the world. Buffalo specifically has one of the highest crime rates in the United States, and residents have a one in 23 chance of being the victim of violent or property crime. To help protect yourself, you can take a free women's self-defense class in Brazilian Jiu-Jitsu (BJJ) at WNY MMA Fitness in Buffalo.
What You Need to Know About BJJ
Learning to protect yourself against a violent attacker could be the most valuable tool in your arsenal when it comes to staying safe. Self-defense classes can help you learn to hold your ground in an altercation and know what to do in an emergency, but they can also double as a great way to work out and stay fit. 
BJJ is a form of martial art and combat sport that focuses on taking your opponent to the ground and using techniques like chokeholds to gain a dominant position against them.
Why BJJ is Practical For Self-Defense Classes   
Brazilian Jiu-Jitsu's origins date back to the 1920s when a family of Brazilian brothers developed their own version of Kodokan Judo, which was originally developed in Japan.
Given the martial art places the emphasis on technique rather than strength, it's an excellent way for smaller people to learn how to take on larger opponents, making it the perfect fit for women looking to defend themselves against potential male attackers.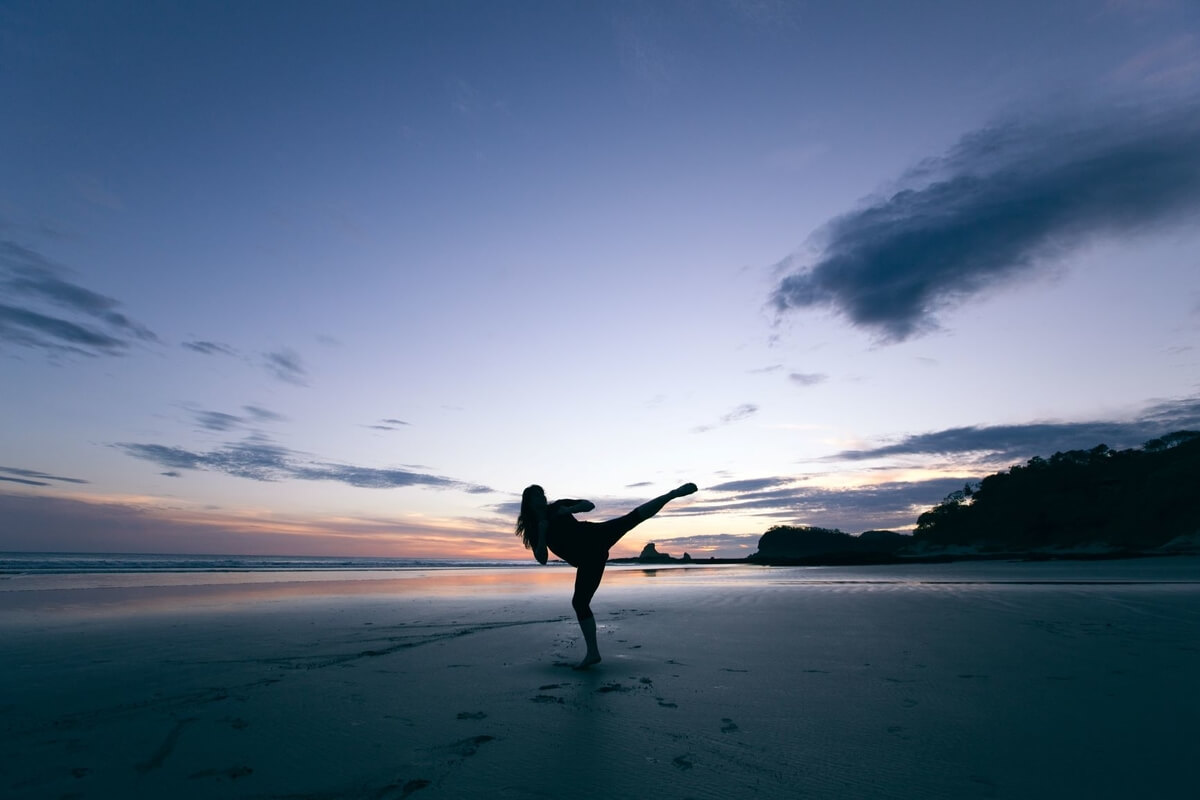 The Fitness Benefits of BJJ
Not only can attending a women's self-defense class help you learn potentially life-saving techniques in the event of an attack, but martial arts training has a variety of benefits that will improve your health and wellness. It can help you achieve greater flexibility, better sleep, improved mental health and stronger aerobic ability (not to mention, you can burn an average of 460 to 670 calories per session!).  
Learning self-defense skills will help you build confidence and reduce fear if you find yourself walking home alone at night or in a vulnerable position because the instructor will prepare you for any situation where you may need to defend yourself.
How to Sign up for the Women's Self-Defense BJJ Class
You don't need to be a member of the fitness center or have any experience to join, so women and girls of all ages and fitness backgrounds are encouraged to attend. The organizers have made the classes free as they strongly believe all women should have access to self-defense education, and they hope to give back to the community.
The BJJ classes take place every Sunday in Buffalo from 11 a.m. to 12 p.m. at 255 Great Arrow Ave., Suite #114, and due to the pandemic, you must register in advance to attend. For more information or to register for a class, call 716-898-8924 or visit wnymma.com.
Looking for more ways to stay fit? Try the Hot Girl Walk — the 2021 wellness trend everyone's talking about.