With the threat of climate change forever looming, many people are rightfully opting for more sustainable lifestyle choices. One area of our lives that's rife with opportunities to reduce our overall carbon footprint is the kitchen. That's why we'll be sharing sustainable kitchen hacks that are easy to implement in your daily life.
The Kitchen Results in Massive Amounts of Waste
From disposable paper towels to single-use plastic containers, the kitchen results in a massive amount of waste each year. While there's plenty of room for improvement in the average kitchen today, there's no need to break the bank or sacrifice on convenience to live more sustainably.
10 Sustainable Kitchen Hacks
Here are 10 sustainable kitchen hacks that will reduce your personal carbon footprint and help the environment:
1. Eat Local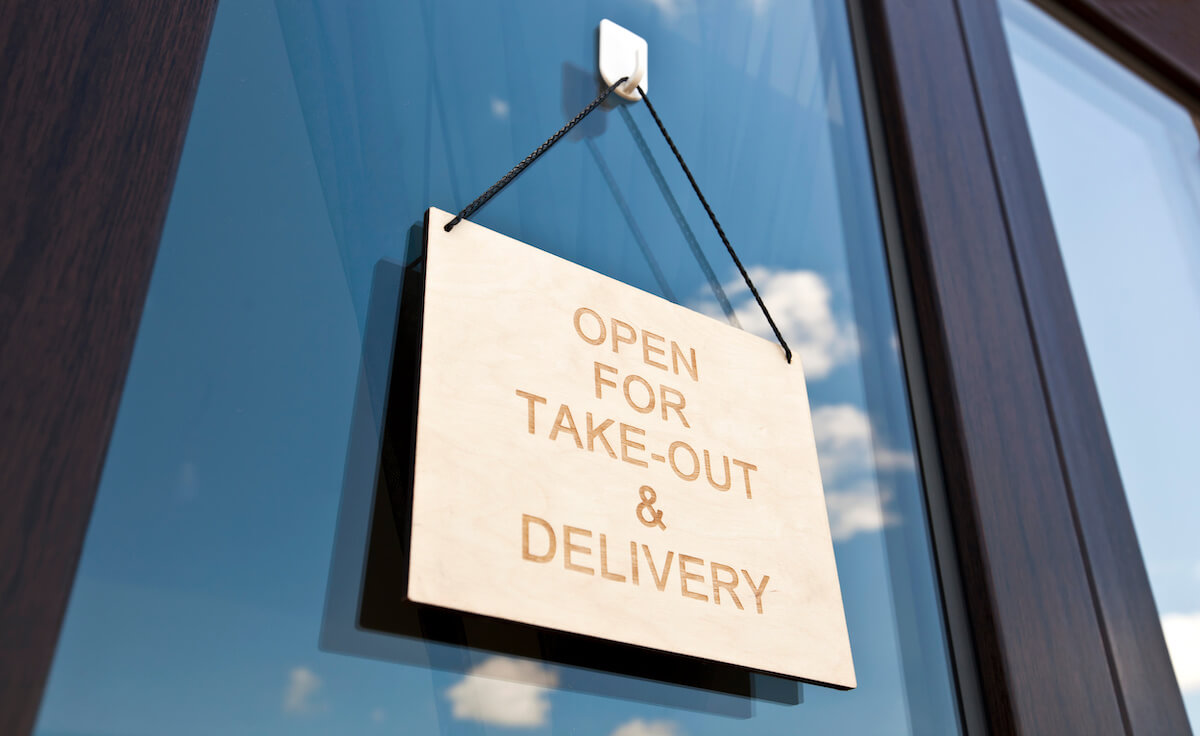 If you're in the mood for takeout, choosing to order from a local, independent restaurant is a simple way to minimize your personal carbon footprint and support the community at the same time. Better yet, look out for restaurants that offer a reusable container program like Suppli to cut back on waste.
2. Design a Meal Plan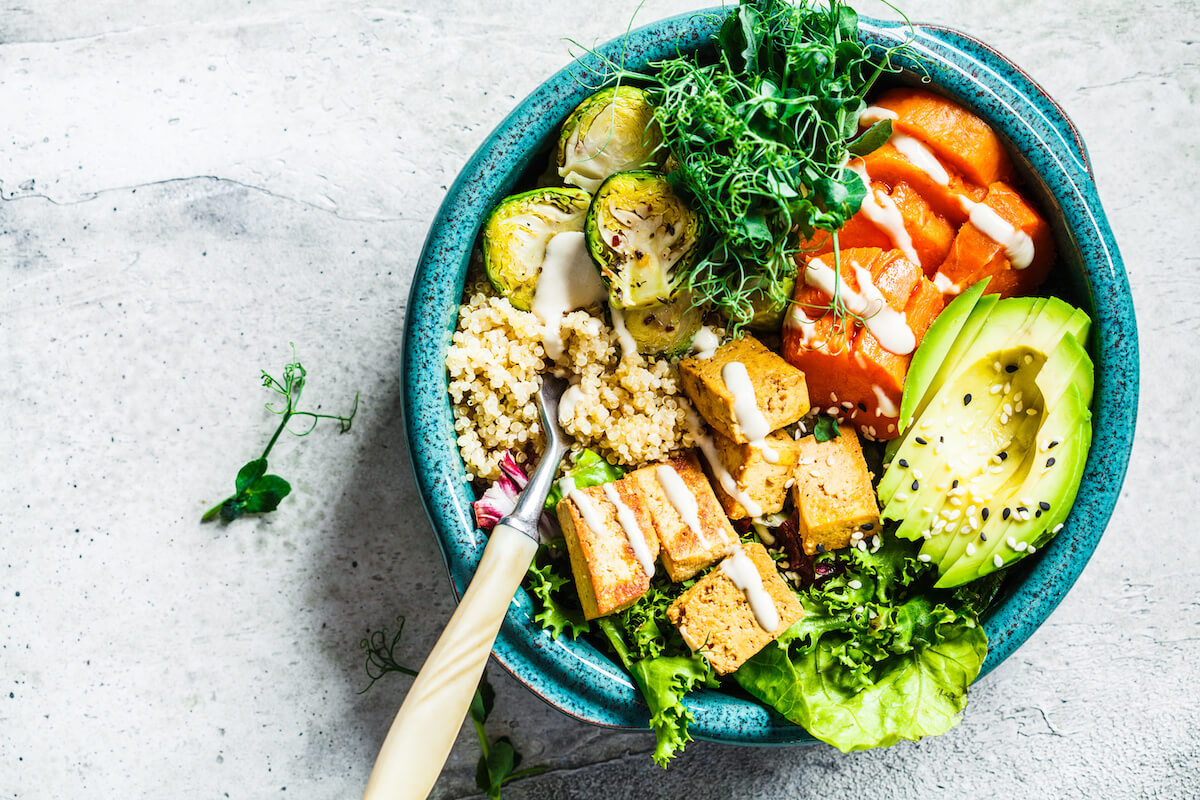 Another way to give your kitchen a sustainable makeover is to opt for food choices that won't harm the environment. For example, becoming a weekday vegan and swapping meat for plant-based options throughout the week can go a long way in minimizing your personal carbon footprint. If you're interested in making the switch, here are a dietician's expert tips for going vegan. For vegan meal ideas, check out a cookbook like Vegan, at Times: 120+ Recipes for Every Day or Every So Often to gain inspiration for plant-based cooking.
3. Make Use of Leftovers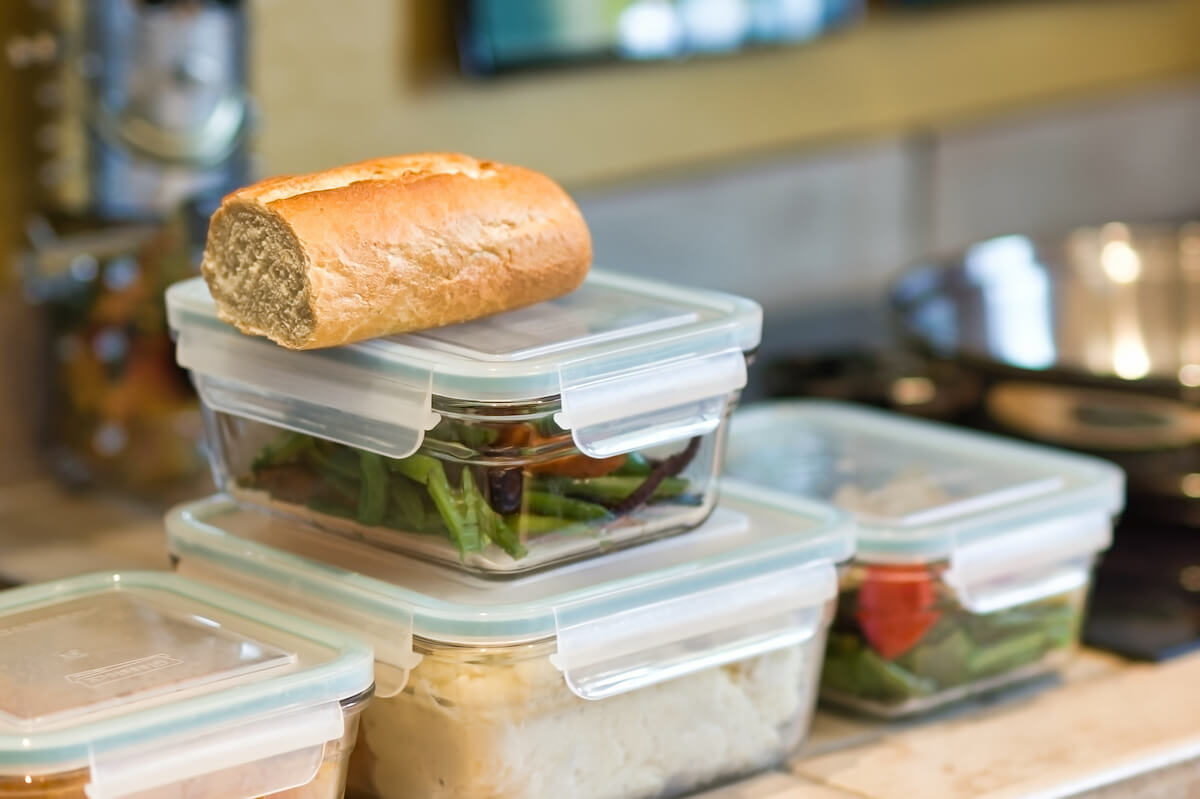 One of the easiest sustainable kitchen hacks is to avoid wasting food by saving anything you didn't eat in glass containers for later. Instead of tossing the rest of last night's dinner and getting takeout, give your bank account and the planet a break by enjoying leftovers instead.
4. Use Beeswax Wraps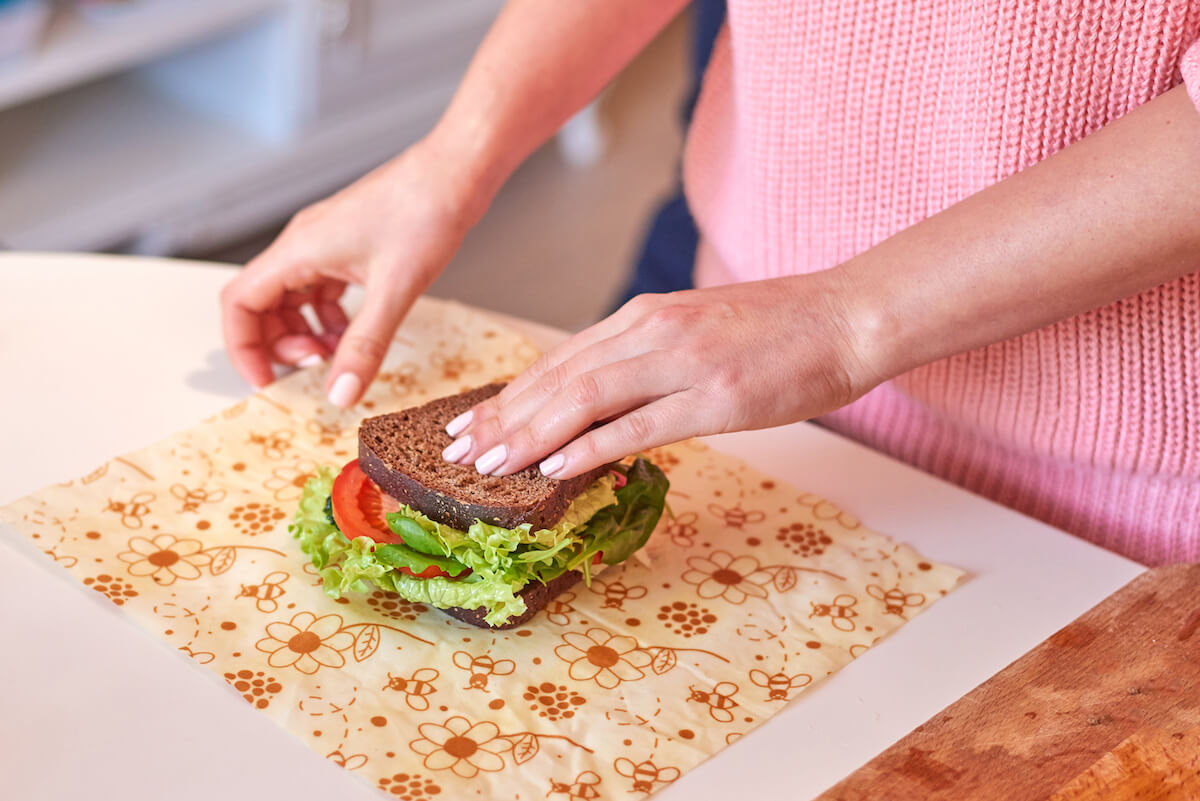 Ditching single-use plastics is an essential component of a sustainable kitchen. Instead of using plastic cling wrap to cover leftovers or pack healthy snacks for the day, opt for something more eco-friendly like these beeswax wraps made of organic cotton, sustainably harvested beeswax, jojoba oil and tree resin.  
5. Buy in Bulk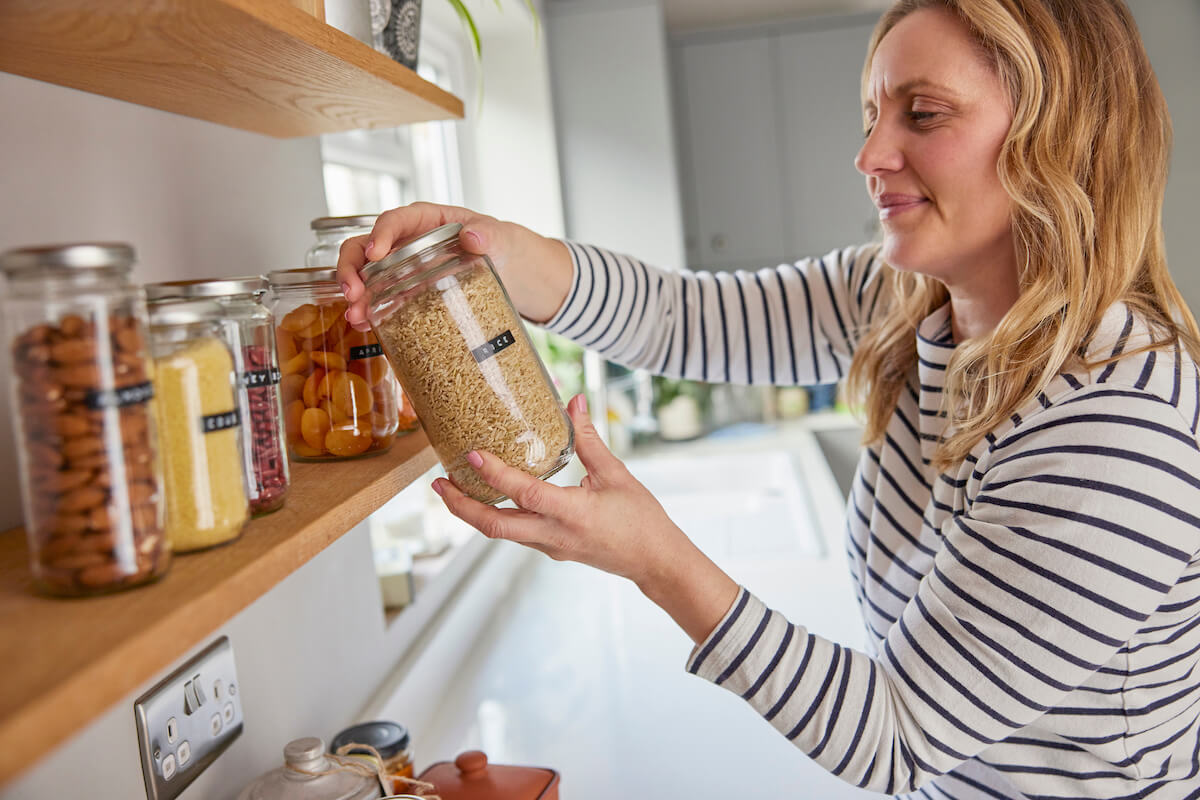 Another way to minimize your plastic usage in the kitchen is to buy pantry staples in bulk using reusable mesh bags, then keep them in stylish glass jars on your countertop. You can do this with most dry pantry foods like nuts, uncooked pasta, rice, quinoa and more to reduce plastic waste.
6. Opt For Reusable Paper Towels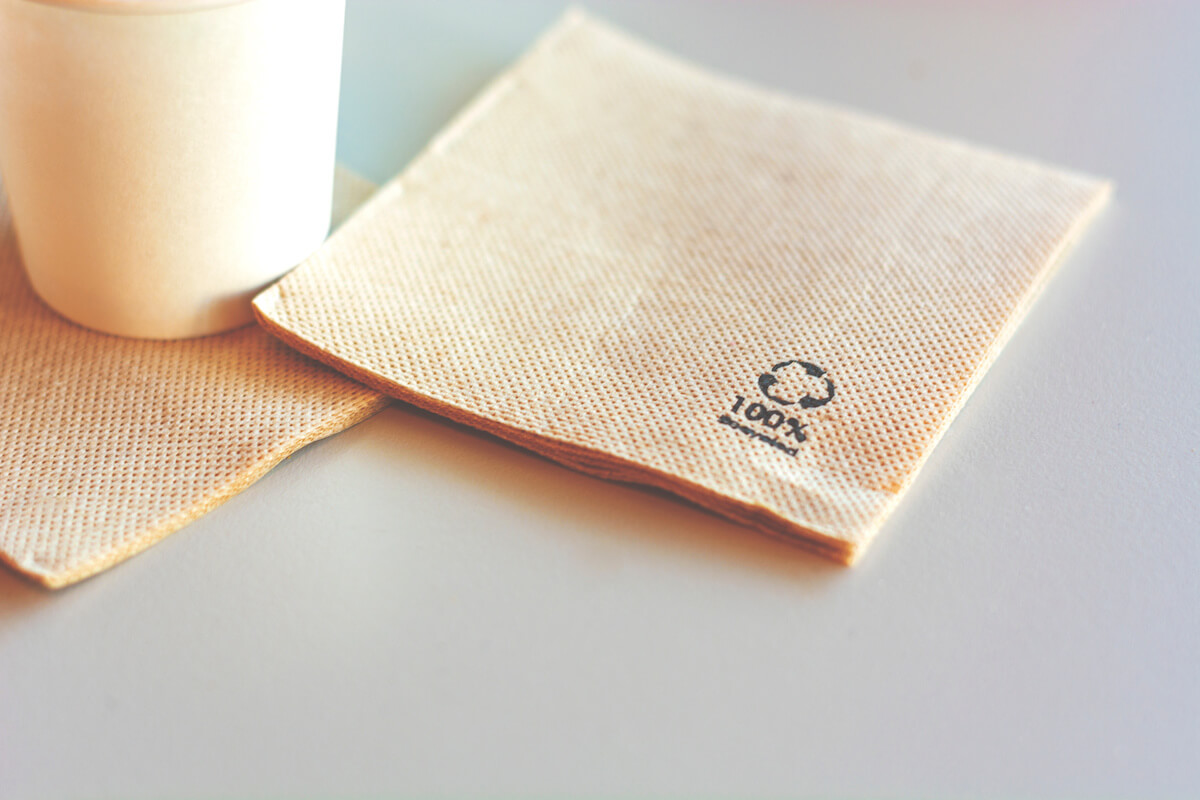 Although they're convenient, disposable paper towels aren't the best option when it comes to minimizing waste. Instead, invest in a reusable alternative made of sustainable organic cotton that you can wash along with the rest of your laundry. When you buy this reusable paper towel option from Homeostasis Living, you'll also be directly contributing to the planting of a new tree, so it's really a win-win-win situation.  
7. Use a Water Filter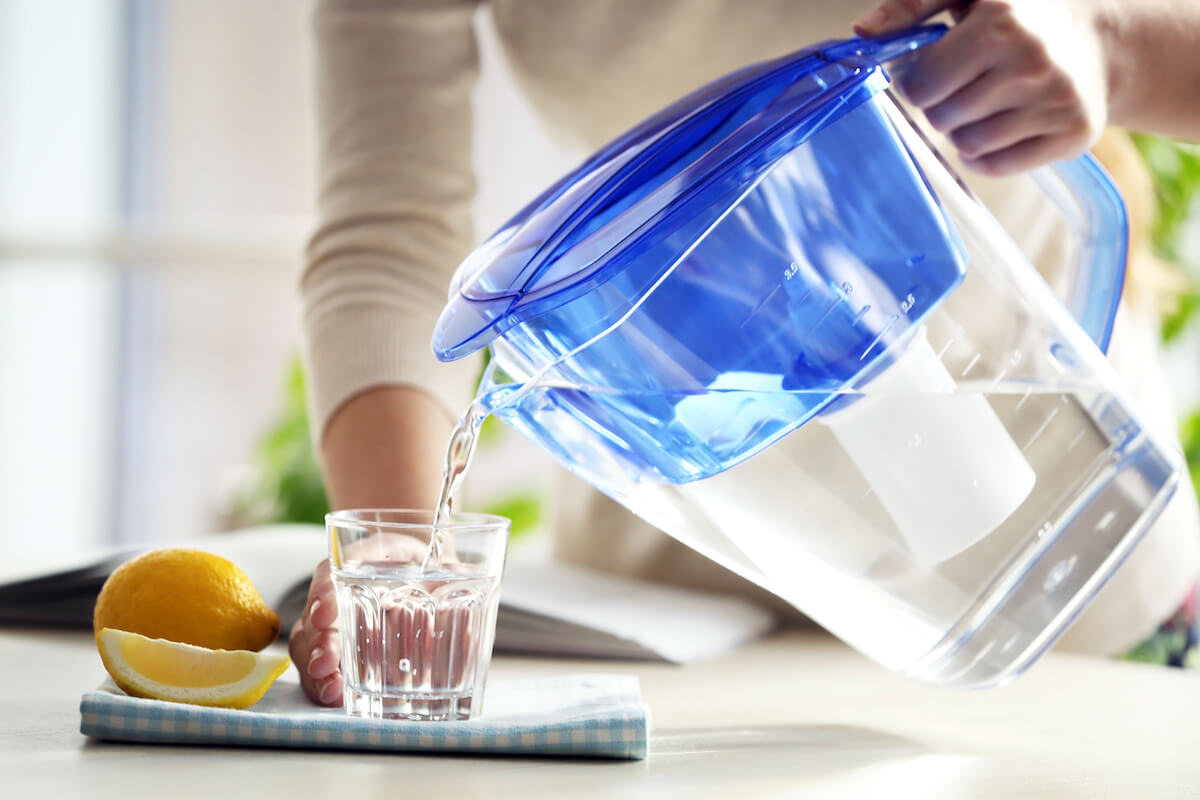 Ditch your plastic water bottles and invest in a sustainable water filter instead. This stylish glass filtration system gets rid of toxic chemicals like lead, chlorine, chloramine and fluoride, while keeping the good stuff in, like calcium and magnesium.
8. Caffeinate Sustainably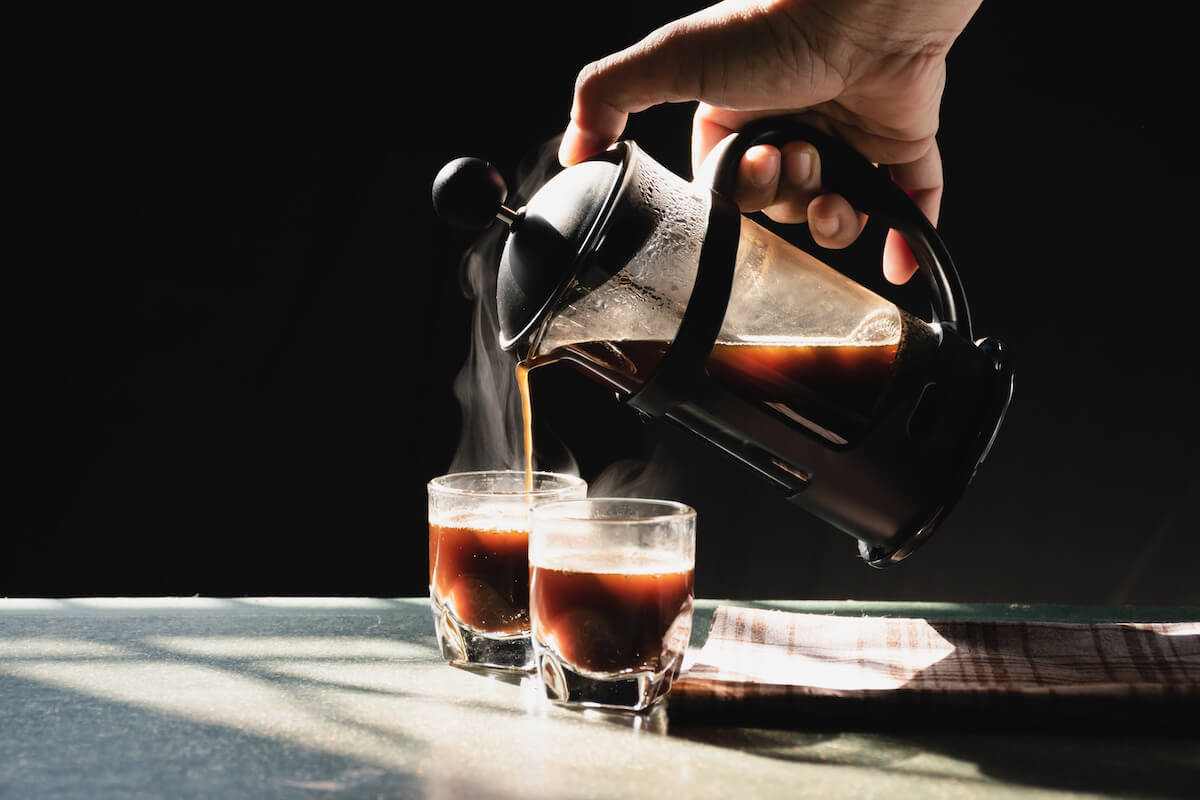 There are easy switches you can make for a sustainable morning routine. Your cup of joe is a good place to start. For example, if you use a Keurig machine, swap your disposable K-Cups for a reusable one. Also be sure to opt for sustainable, fair trade coffee brands like Larry's Coffee or Ethical Bean.
9. Use a Compost Bin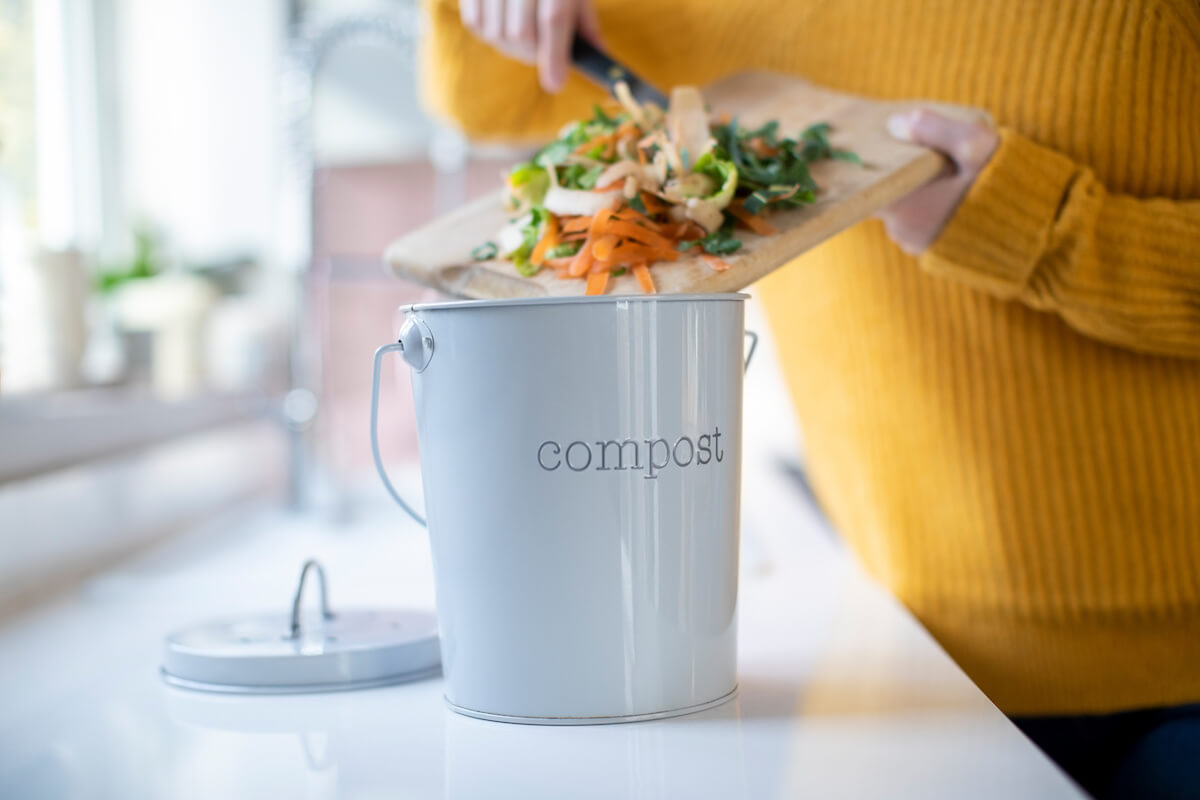 One of the best sustainable kitchen hacks is to include a compost bin in your kitchen. Composting excess food scraps helps to significantly reduce methane emissions, promote healthy plant growth, improves soil health and much more.
10. Invest in Sustainable Dishes and Appliances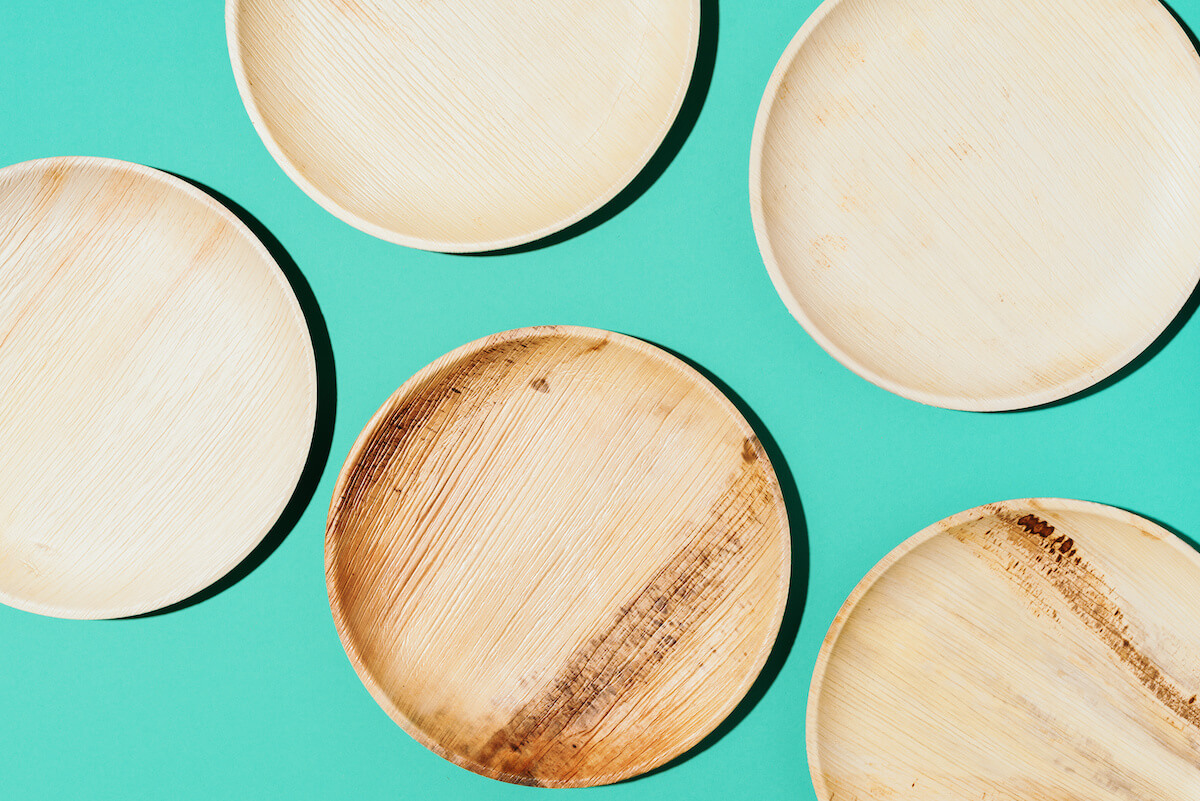 When it comes to sustainable home and kitchen products such as dishes, cookware and appliances, it's much better to invest in a high-quality piece that will last for years instead of going for the cheaper option that will need to be tossed out much sooner. Not only will this ultimately save you money, but it also serves as the more sustainable option because it will help you cut down on waste overall. If you're purchasing dishes and cookware, opt for pieces made with sustainable materials like this EVO plate set made with forest stewardship council certified wood from plantation pine.
Products mentioned in this article:
All products listed in articles are independently selected and curated by our editorial team. If you buy something we link to, toast may earn a commission, which supports our mission of sharing positive, inspiring and helpful stories with everyone.
Lead graphic by Olesya Frolova/Adobe Stock.