When COVID-19 reared its head earlier this year, organizers of the first annual Lead 2 Impact Event faced a bold decision to postpone or cancel after planning for six months — so we went livestream on May 5, 2020, and are now organizing another event for September. It's all about transforming and uniting leaders and the show must go on.
We started with this vision for our first Lead 2 Impact: to experience a life-changing hands-on transformation that would unite great like-minded leaders in our community — and we are all leaders! Registrants participated online from as far away as Sri Lanka, the UK, Australia, India, Africa and Peru. Participants networked and connected with others while adding their personal and/or business name to a networking directory.
Keynote speakers created hands-on engaging "experiences" with the audience, and more than any other time in recent history, their knowledge, transformational exercises, words of wisdom, expertise and experience were needed. Participants were taken on an up-levelling journey of transformation to consider how they could increase connection with the world and others by tapping into unknown parts of themselves.
Mental health awareness is uniting and transforming leaders
We were thrilled that our event fell right in the middle of Canadian Mental Health Week. With mental health related disorders, addictions, depression and suicide rates at an all-time high, it is important to take note of our own mental state and move towards educational, support programs, and events such as Lead 2 Impact to empower ourselves and strengthen our community as a whole — one person at a time.
Below are a few sobering mental health statistics supplied by the Canadian Association of Mental Health (CAMH):
In any given year, 1 in 5 Canadians experiences a mental illness or addiction problem.
By the time Canadians reach 40 years of age, 1 in 2 have — or have had — a mental illness.
Approximately 8% of adults will experience major depression at some time in their lives.
About 4,000 Canadians per year die by suicide — an average of almost 11 suicides a day. It affects people of all ages and backgrounds.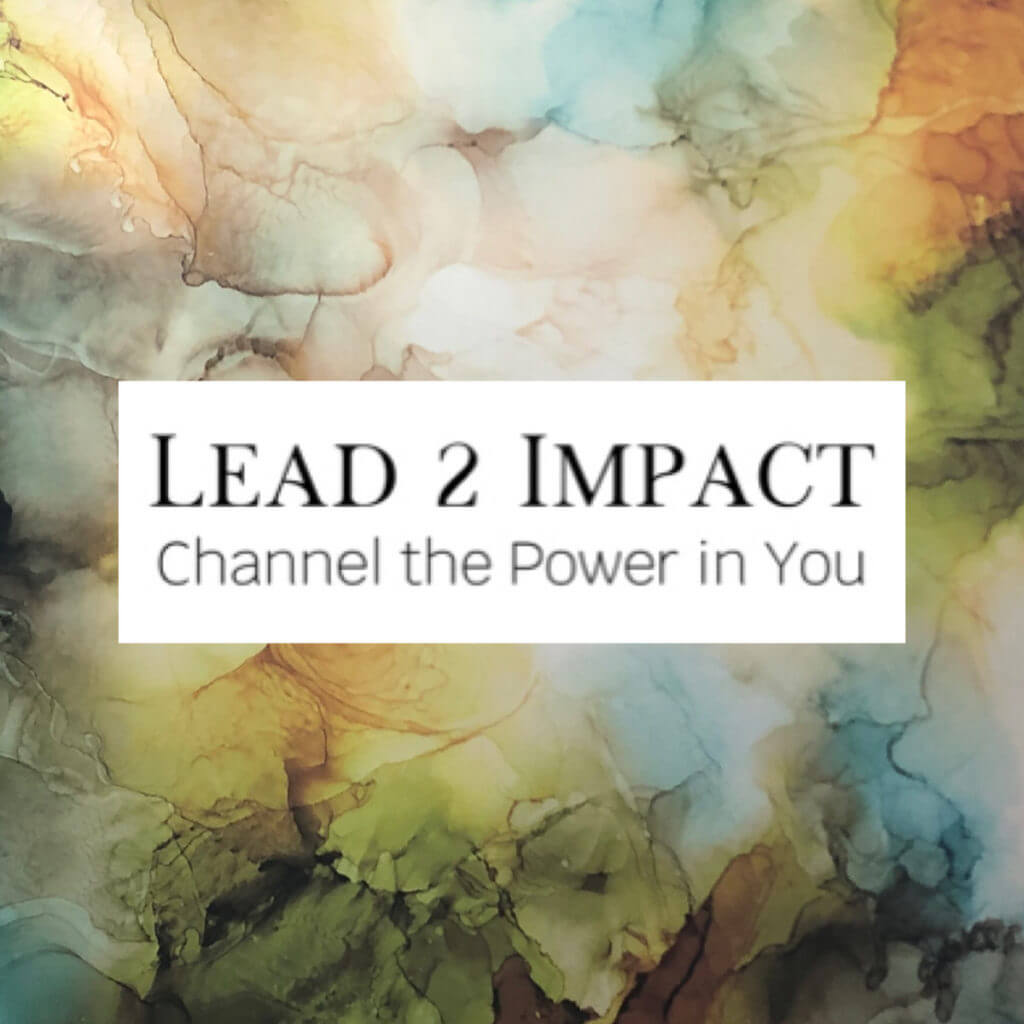 Become a person of IMPACT
The choice is yours from here on out. You can choose to go back to your old patterns, thoughts and routines, or you can boldly and fiercely decree that today will be a new beginning in your life and that you will do whatever it takes to live a life filled with IMPACT: "Inspiring Magical Possibilities and Creating Transformation" — living out each day with meaningful purpose using your God-given gifts and talents to the best of your ability to become the best version of yourself, a person of infinite IMPACT!
Arthur Koestler once said: "The principle mark of genius is not perfection, but originality, the opening of new frontiers." This event was all about being original, being yourself, daring to be different, tapping into your full potential from within, letting go of all that no longer serves you that is holding you back from the life you most desire, and supporting and connecting with other like-minded individuals and professionals. It was about promoting mental wellness, fostering a positive mindset and increasing our emotional intelligence awareness about communications with ourselves and others.
This is a pivotal point and shift in history, a new beginning for you to honour all of who you are and why you are here. Are you ready to boldly and authentically live your life to its fullest? As you go about your day, remember that life is not just about us; it's about serving others and about all the lives we can touch by consciously choosing to take action on the small random acts of kindness and whispers that God has placed in our hearts to make a difference and greater positive impact in the world. It all starts with something as small and simple as a smile.
More events are coming for transforming leaders
Due to the overwhelming response from the community, our sponsors and participants' feedback, we will be holding a second Lead 2 Impact Live-Stream Summit on September 24, 2020. We have also booked The Atlas Hotel in Regina for May 5, 2021 to be tentatively offered as both a live/global live-streamed event. We are currently accepting speaker/vendor applications for both events. Please enquire early to Lead2ImpactEvent@gmail.com to avoid disappointment as we only have one keynote speaker spot left for the Fall 2020 Lead 2 Impact Event.
If you would like to learn more or obtain a live-stream copy of our May 5, 2020 event, please visit https://lead-2-impact.heysummit.com or www.nadenejoy.com/events for more information. Register for our upcoming September 24, 2020 Lead 2 Impact Event and receive our discounted Early Bird Pricing and bonuses until July 1, 2020.