Skating across a frozen pond and breathing in the freshness of the crisp winter air. Making angels in the snow. Watching snowflakes swirl down as you cozy up in front of a crackling fire. These are just a few of the pleasures of winter in Canada. One organization called Protect Our Winters Canada (POW) wants to help save winter — for Canadians today and for the benefit of future generations.
Protect Our Winters Canada (POW) Wants Us to Save and Protect Nature
Protect Our Winters Canada (POW) is a not-for-profit organization that seeks to turn passionate outdoor people into effective climate advocates. POW brings together outdoor enthusiasts, professional athletes and industry brands to unite the outdoor community to advocate for policy solutions to climate change.
"The reason we think that outdoor people should be climate people, is if you are someone who loves adventuring in nature, you should also be involved in the fight to save and protect nature," says David Erb, executive director of Protect Our Winters Canada (POW).
Protect Our Winters Canada (POW) On How to Green up Your Life
Here are Erb's top tips on how you can green up your life and help the environment: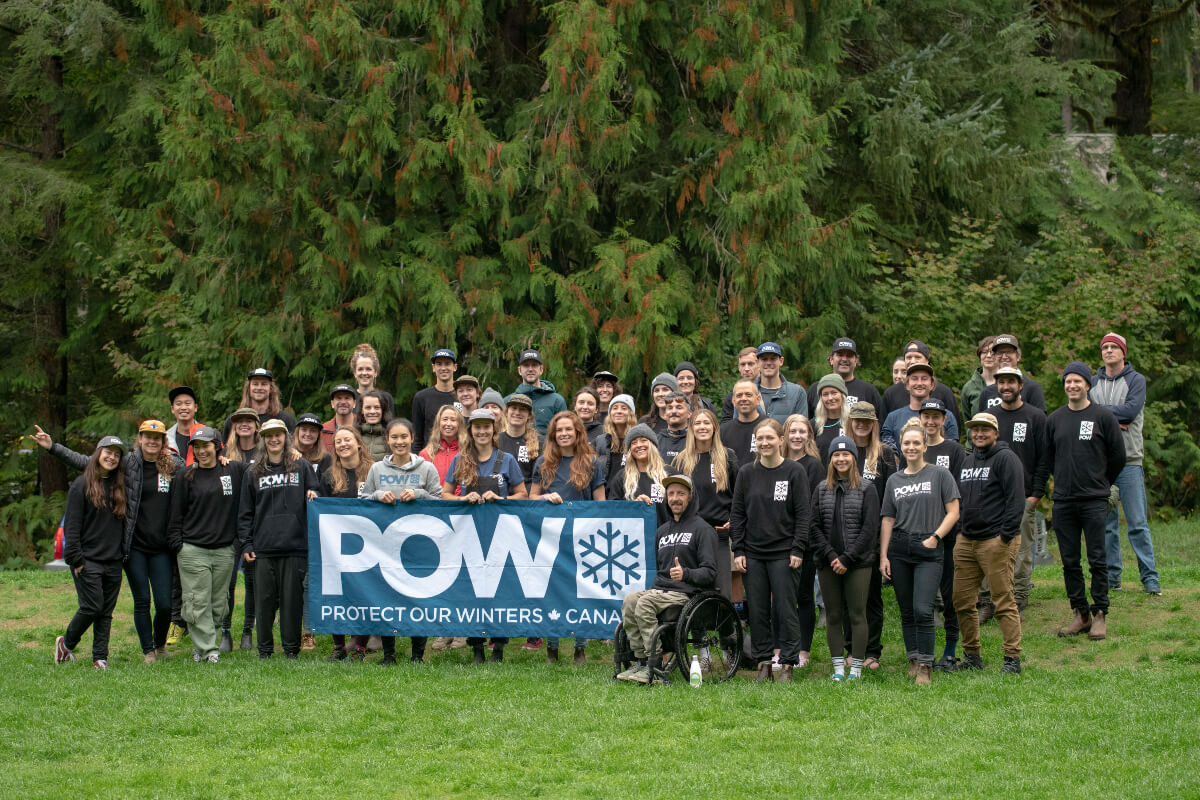 1. Get engaged in climate issues
"We're at the point where we can't stay on the sidelines anymore," Erb says. "If we look back at history, the only thing that has brought in the type of radical change at the speed it was needed, are social movements. The main thing is voting — that's by far the biggest opportunity that people have to make impact. Make sure you are electing a climate champion for your area."
2. Make lifestyle changes
Consider making lifestyle changes to fight climate change and move towards an eco-friendly lifestyle, in a way you think is consistent with living on a healthy planet. This can include a variety of actions — for example, opting for green travel or walking or biking to work instead of driving. "We need to drive less, we need to lower our carbon footprint," Erb says.
3. Consider where you spend your money
You can choose what businesses you want to support, based on their values and what they are doing for the planet. For example, you could support ethical clothing brands, purchase sustainable clothing that uses natural dyes or opt for eco-friendly products.
4. Join a movement
Find a movement and sign petitions, write emails, make phone calls. "There are a lot of climate movements out there, so people should be able to find one that's their flavor, whether it's POW, Dogwood or 350.org — there are groups out there that would resonate with everyone, hopefully," Erb says.
5. Think about where you invest your money
Consider moving your money into investments that are climate friendly, such as green technologies. The term for this is climate finance or divestment. "We need to fund the technologies and innovations that are going to be the way of the future," Erb says. Protect Our Winters Canada (POW) advocates for a carbon pricing system, and renewable energy technologies, such as solar, wind and others.
6. Research nature-based solutions
Erb says it's important to have strong biodiversity plans and policies in place that can capture massive amounts of carbon and store it. "Nature is remarkable and can play a very important overall role in the fight against climate change," he says.
Encouraging biodiversity could be as simple as growing a garden. You can also make a difference by making your yard friendly to a diversity of wild creatures — including bees and other pollinators, and friendly bugs that eat pests. Healthy soil and healthy ecosystems retain carbon in the soil as well as moisture.
"We are past the point where we can just rely on policy alone to get us there," Erb says. "We've put too much carbon in the air and we need to immediately stop that and find solutions that can take carbon out of the air. Right now, they don't exist at scale. We need governments and the private sector to invest in these wild card technologies that could play a major role in drawing carbon out of the atmosphere."
Lead image courtesy Protect Our Winters Canada (POW).